Latest Whisky News & Press Release - World-wide whisky news from the whisky industry :: Top whisky Brands with their latest releases
Welcome to the latest new section on Planet Whiskies. Below are press releases that have come to Planet Whiskies in 2015-16, but if you want to read press releases from previous years please click the below links
Read past whisky press releases on Planet Whiskies
Whisky Press Releases for 2009 ~~ Whisky Press Releases for 2010 ~~ Whisky Press Releases for 2011Whisky Press Releases for 2012 ~~ Whisky Press Releases for 2013
Latest Whisky News from Planet Whiskies
Tamdhu Batch Strength No. 002 :: Tamdhu Speyside Single Malt Scotch Whisky has unveiled the second edition of its multi award-winning Batch Strength expression :: 21st November, 2016
Matured exclusively in hand-selected sherry oak casks, Batch Strength 002 at 58.5% ABV continues to capture the complex richness and intensity of sherry cask-matured whisky. The whisky is bottled un-chillfiltered at natural colour. Commenting on the new Batch Strength 002, Iain Weir, Marketing Director for Ian Macleod Distillers, said: "Since its initial launch last year, our Batch Strength expression has been an extremely popular addition to the Tamdhu range, winning a number of high-profile industry awards. Read more
The Macallan Double Cask 12 Years Old :: Two worlds unite to create distinctive new Macallan :: 12th October, 2016
The Macallan's unwavering commitment to exceptional wood management defines every aspect of its whisky creation and the launch of the new Double Cask 12 Years Old is further testament to this. Read more
Longmorn Unveils Luxury Portfolio Offering :: Introduction of Longmorn 23 Year Old and a definitive new reinterpretation of the iconic Longmorn 16 Year Old completes single malt's luxury portfolio :: 11th October, 2016
Longmorn single malt Scotch whisky has unveiled two new expressions to complete the Longmorn portfolio; Longmorn 23 Year Old and a luxurious reinterpretation of the renowned Longmorn 16 Year Old. The bottlings join Longmorn The Distiller's Choice in the line-up, offering Scotch whisky connoisseurs around the world the ultimate single malt Scotch whisky experience that pushes the boundaries of luxury, quality and craftsmanship.Read more
Chivas Regal Ultis: The Essence Of Chivas Regal :: launched Chivas Regal Ultis :: blended malt Scotch whisky :: 3rd October, 2016
Chivas Regal, the world's first luxury whisky, has launched Chivas Regal Ultis; the first blended malt Scotch whisky from the House of Chivas. Read more
The Glenlivet Launches Liquid History: Introducing The Glenlivet Winchester Collection Vintage 1966 :: 30th September, 2016
From October 2016, The Glenlivet is releasing the second edition in its series of 50 year old single malt Scotch whiskies: The Glenlivet Winchester Collection Vintage 1966. Crafted over generations, for generations to come, only 100 bottles.... Read more
Ballantine's Creates The World's First Gamified Golf Content For Fans Around The World :: 27th September, 2016
Ballantine's, the No.1 Scotch whisky in Europe and No.2 globally, has unveiled its innovative 'Call the Shots' film series featuring 2014 Ryder Cup-winning captain, Paul McGinley – reinforcing Ballantine's original approach to engaging with appreciators of golf and fine Scotch whisky around the world. Read more
Bushmills® Irish Whiskey Introduces Port Cask Reserve – A Rare And Unique Cask-Matured Variant, Available Exclusively In Duty Free :: The Second Edition In The Limited Release Bushmills Steamship Collection :: 27th September, 2016
Bushmills, Co. Antrim, 26 September 2016: Today, Bushmills® Irish Whiskey announced the launch of PORT CASK RESERVE – the second and latest edition in the Bushmills Steamship Collection – a rare and unique range of cask-matured Bushmills Irish Whiskeys inspired by the extraordinary voyages of the SS Bushmills steamship. Read more
Generosity: Amplified :: Chivas Regal Partners With Lstn Sound Co. to Craft New Limited Edition Gift Tin :: 27th September, 2016
Chivas Regal, the world's first luxury Scotch whisky, has partnered with premium audio producers LSTN Sound Co., to craft a range of unique whisky and music accessories to celebrate their shared passion for craftsmanship, style and generosity. Read more
Bushmills :: Once In A Lifetime Celebration For Apprentice Cooper Chris Kane :: Bushmills ® Irish Whiskey announces graduation of first Cooper in Ireland in over 30 years :: 16th September, 2016
Bushmills, Co. Antrim 16th September 2016: Bushmills Irish Whiskey today marks a momentous occasion in the 400 years of whiskey making history in the area, as apprentice Chris Kane becomes the first person from the Island of Ireland to graduate as a Cooper in more than 30 years.  Read more
Ian Macleod Distillers Acquires Edinburgh Gin :: 13th September, 2016
Ian Macleod Distillers has taken ownership of the well-established and fast-growing Spencerfield Spirit Company, including its flagship brand, Edinburgh Gin. Read more
Chivas Brothers Announces Enhanced Blending Team :: 13th September, 2016
Chivas Brothers, the Scotch whisky and premium gin business of Pernod Ricard, today announced new roles for revered Master Blenders Colin Scott and Sandy Hyslop. The move coincides with the unveiling of an enhanced Chivas Brothers Blending Team, reinforcing the company's expertise.... Read more
Organisers in great spirits as Distilled captures the essence of Speyside :: Inaugural food and drink festival hailed a hit :: 13th September, 2016
The first mini-festival drawing Speyside's finest food and drink producers together in one central venue has been toasted a success, after hundreds of people turned out to ensure it got off the best possible start. Read more
The Macallan Celebrates Commitment To Wood: Limited Edition Gifting Series Launched: 7th September, 2016
The Macallan single malt whisky has unveiled a new premium gifting series, inspired by the brand's commitment to exceptional oak casks, featuring a range of whiskies in the current portfolio. This celebration of wood highlights the oak casks which deliver 100% natural colour and account for up to 80% of the character of The Macallan. Read more
Glenfiddich rewrites the whisky rule book :: Introducing the Glenfiddich Experimental Series: 1st September, 2016
1st September 2016, Dufftown: Today, William Grant & Sons UK brand, Glenfiddich, the World's Most Awarded Single Malt Whisky, launches the Glenfiddich Experimental series, a new range that combines the brand's passion for pushing Scotch Whisky boundaries and collaborating with trailblazers from the whisky world.... Read more
Dornoch Whisky Festival. 28 - 30 October 2016
The Dornoch Whisky Festival is just over eight weeks away, and Planet Whiskies would like to give you some details about this event. The festival runs for three days from Friday 28th to Sunday 30th October. Read more
Edinburgh Single Malt Whisky Distillery Gets the Green Light :: City of Edinburgh Council approved an application :: 17th August, 2016
Single malt whisky distilling is a step closer to returning to Scotland's capital after a 90 year absence after the City of Edinburgh Council approved an application to develop the Engine Shed building and site on St Leonard's Lane into a single malt whisky distillery and visitor centre.  Read more
The Dalmore Release 2016 Distillery Exclusive :: "The Dalmore Distillery Exclusive Vintage 1997" :: 17th August, 2016
Exclusive Single Malt Whisky makers, The Dalmore have released a limited edition bottling "The Dalmore Distillery Exclusive Vintage 1997" which will be sold exclusively at the brands iconic distillery in the Scottish Highlands.  Read more
"From Dream To Dram" :: Kingsbarns Distillery Announces Founders' Club Instalment Plan :: 16th August, 2016
Kingsbarns Distillery is delighted to announce that its Founders' Club membership is now available to buy through an instalment plan. Read more
Bikers at Europe's biggest Harley-Davidson rally get a taste for the Cairngorms with newly launched Speyside Distillery's Beinn Dubh whisky
Bikers at Europe's biggest Harley-Davidson rally get a taste for the Cairngorms with newly launched Speyside Distillery's Beinn Dubh whisky. Over 3,000 bikers will descend on the Highlands for Europe's biggest Harley-Davidson rally next weekend – and Speyside Distillery will be raising a toast to their arrival with the launch of a new whisky bottled in their honour. Read more
Brexit and Scotch: What dooes it mean for the Scottish Whisky: 3th August, 2016
With the result of the UK deciding the leave Europe on the 23rd June 2016, the Scottish Whisky Association has released a press release for what we know so far. There is a long way to go down the road of Brexit but below they have stated some fascinating points and is a must read for everyone within the Scottish Whisky Industry. Read more
The BenRiach Distillery Company Wins 16 Medals In The 2016 International Wine And Spirits Competition: 28th July, 2016
The BenRiach Distillery Company has won 16 medals, including 3 Gold medals, across its three brands at this year's International Wine and Spirits Competition.  Read more
Kilchoman: Sanaig Wins Best Non Age Statment Single Malt at IWSC 2016: 27th July, 2016
Kilchoman, Islay's newest distillery has proved that contrary to popular belief age is no barrier to success in the whisky world.  Having surprised many by being awarded Best Islay Single Malt at the 2016 International Whisky Competition, Kilchoman have since been awarded Best Single Malt Scotch Whisky (no age statement) at the prestigious International Wine and Spirits Competition (IWSC). Read more 
Chivas Regal's Max Warner Crowned Best International Brand Ambassador At Tales Of The Cocktail: 26th July, 2016
Max Warner, Global Brand Ambassador for Chivas Regal, the world's first luxury whisky, has been named the Best International Brand Ambassador at the 10th annual Spirited Awards, held at Tales of the Cocktail. The award is an industry badge of honour, recognised as one of the most prestigious prizes in the spirits world, judged by some of the cocktail industry's most respected figureheads. Read more
Glenfiddich's Inaugural Experimental Bartender Competition Crowns Its UK Winner: 25th July, 2016
25th July, London: Glenfiddich's first global competition to find the world's most experimental bartender kicked off with the UK being the first country to crown their winner, Shea Campbell from Orchid, Aberdeen.  Read more
Lindores Abbey Distillery :: Construction work begins on Multi-Million-Pound project :: 4th July, 2016
Building work has begun in Fife on a multi-million-pound project which will see Scotch whisky produced in its spiritual home for the first time in over 500 years.  Read more
Scotch Whisky industry body appoints new legal counsel :: Caitlin O'Donnell ::4th July, 2016
The Scotch Whisky Association has appointed Caitlin O'Donnell as legal counsel, joining a team of lawyers specialising in safeguarding Scotland's national drink. Read more
Tomatin Distillery Unveils Super Premium 44 Year Old Single Malt :: 1st July, 2016
Highland based Tomatin Distillery unveiled last night at the RSA Vaults in London, an extremely rare single malt whisky, distilled in 1971.  This 44 year old single cask release is the first of the luxury Warehouse 6 Collection which will include some of the most refined spirits from the Highland distiller.  Read more
Highland Park Brings Midsummer Solstice To Life :: 30th June, 2016
Highland Park Single Malt Scotch Whisky, the 'Orkney Single Malt with Viking Soul' distributed by Maxxium UK, celebrated Midsummer Solstice with events for over 200 consumers. Read more 
Duncan Taylor :: Eagerly Awaited Black Bull 40 year old released :: 29th July, 2016
The eagerly awaited Black Bull 40 year old special release has been launched. Multi-award winning Duncan Taylor Scotch Whisky has added this new, exceptionally rare whisky to its distinguished range. Only 1,500 bottles of the limited edition, batch 7, Black Bull 40 year old will be available globally with a retail price of £750 per bottle. Read more
Wemyss Malts Midsummer single cask release 2016 :: nine new single cask whiskies ranging from 18 to 27 years old :: 21st May, 2016
As we gather to celebrate the longest day – midsummer, Independent bottler Wemyss Malts releases a gathering of nine new single cask whiskies ranging from 18 to 27 years old. As always the descriptive names of these whiskies are based on the flavours and aromas discovered by the Wemyss tasting panel. Read more
Chivas Masters' Global Finalists Prepare For Shanghai :: 14th June, 2016
Chivas Regal, the world's first luxury whisky, has announced the 15 international bartenders that will compete in the Chivas Masters Global Final in Shanghai on 19th-22nd June – the first time a major bartending competition has held its finals in the city. The Asian cocktail capital will play host to this year's finalists who each impressed in regional heats with their bartending skills and demonstration of their knowledge of Chivas. Read more
R&B Distillers break ground on Raasay :: R&B plan to open, and begin production, in April 2017 :: 13th June, 2016
On Monday 13th June 2016, award-winning Scotch whisky brand, R&B Distillers, commenced their momentous endeavour – to build the first legal distillery on the Isle of Raasay. With construction now underway, R&B plan to open, and begin production, in April 2017. Read more
Fife-based distillery team head to France to reignite ancient links :: A modern-day pilgrimage in the name of Scotch whisky :: 10th June, 2016
The founders of Lindores Abbey Distillery, known as the 'spiritual home' of Scotch whisky, have made a pilgrimage to France to re-establish ancient links with the town which inspired whisky distilling in Scotland. Read more
The Dalmore Launches New Expressions Exclusively Into Travel Retail :: 7th June, 2016
Exclusive Highland Single Malt Whisky makers, The Dalmore, are launching a new collection exclusively for travel retail.  Premiering on the 7th June in Lagardère Travel retail, Buy Paris Duty Free, Paris Charles de Gaulle, the collection will be available in all European Travel Retail stores, from Summer 2016. Read more
Japanese Whisky Startup Celebrates 1st Anniversary ::2nd June, 2016
TOKYO, JAPAN — 01/06/2016 — dekantā will kick off the 1st anniversary of their worldwide Japanese Whisky store with an online event June 1st — June 4th. The milestone will celebrate dekantā's rise to fame as the world's largest online store for high-end Japanese spirits. Read more
Jameson Restructures Its Portfolio With New Family Of Irish Whiskeys :: 2nd June, 2016
Jameson has unveiled a new structure to its family of Irish Whiskeys, representing a unique re-interpretation of the super-premium whiskey category. The new portfolio is made up of The Whiskey Makers Series, the range of Heritage whiskeys and The Deconstructed Series with the original Jameson Irish Whiskey at the core. Together, the new portfolio showcases the brand's rich heritage, celebrates its remarkable present and shares an insight into its innovative future, underpinned by our communications platform of Sine Metu. Read more
Tomatin distillery unleashes new limited edition single malt :: Vintage 1988 :: 31st May, 2016
Highland based Tomatin Distillery have announced the launch of a rare Vintage 1988 single malt as part of their Cù Bòcan range.  The casks used to mature the spirit were home to a popular heavily peated Islay whisky in their past lives to create a unique limited edition. Just 2200 bottles of the malt, which have been aged for 28 years in sherry casks, are available. Read more 
Glenfiddich 21 Year Old Gran Reserva unveils a vibrant new look :: 26th May, 2016
26th May 2016: William Grant & Sons UK brand, Glenfiddich, the World's Most Awarded Single Malt Scotch Whisky, will soon be unveiling a 20CL version of their exquisite Glenfiddich 21 Year Old Gran Reserva single malt along with a vibrant new look bottle. Read more
Jura Tastival Whisky :: Tastival 2016 Bottling Brings Festival Flavours to Life :: Limited edition Tastival 2016 bottling inspires unique packaging, chosen by Jura fans :: 25th May, 2016
Jura Single Malt Whisky today reveals its Tastival 2016 bottling, a new limited edition expression to mark the distillery's annual island whisky festival.  The flavours within this remarkable single malt have inspired Jura's first ever 'crowd sourced' packaging, chosen by the whisky's social media followers.  Read more
Kilchoman 100% Islay 6th Edition :: 9th May, 2016
Kilchoman, Islay's Farm Distillery, are set to launch the 6th edition of their 100% Islay range. Named so because every part of the production process takes place at the distillery from growing the barley to bottling, Kilchoman's 100% Islay is a truly unique single malt. No other distillery can claim to complete the all parts of the whisky-making process. Read more
A new look for Glengoyne range :: New look for two poplar Expressions :: 9th May, 2016
Glengoyne Highland Single Malt Scotch Whisky has introduced a new look for two of the most popular expressions in its core range. Read more
Glengoyne scoops two Gold's at The Asian Spirits Masters 2016 :: 6th May, 2016
Glengoyne Highland Single Malt Scotch Whisky is celebrating after bringing home two Gold medals from this year's Asian Spirits Masters for both their 21 Year Old and 25 Year Old expressions. Read more
World's malt whisky capital prepares to party as curtain rises on Spirit of Speyside Whisky Festival :: 26th April, 2016
Set against rolling hills and surrounded by lush countryside, Dufftown would appear - on the face of it - to be just another picture-perfect little town in the heart of Speyside's whisky country.  Read more
Isle of Arran Distillers reveal plans for new site :: Lochranza and now Lagg :: 26th April, 2016
The award-winning Isle of Arran Distillers has submitted the final application for a proposed second site on the island as part of their ongoing expansion. Now in its 21st year, the Isle of Arran Distillers has dedicated significant investment to increasing capacity and capability to meet rising demand for its award-winning.... Read more 
Spirit Of Speyside 2016 :: Meeting of two spirited souls :: Spirit of Speyside Whisky Festival brings together giants of the whisky industry :: 25th April, 2016
What do you get when you take the master distiller behind the world's best-selling single malt, one of the whisky industry's most respected writers, a collection of drams drawn from casks laid down over 40 years ago, and a room full of people passionate about our national drink? Read more
Spirit of Speyside Whisky Festival appoints two new volunteer directors to board :: 23rd April, 2016
Two new faces have joined the board of volunteers behind the Spirit of Speyside Whisky Festival, helping to ensure that the 17th edition of the event later this month will be one of the best on record. Industry stalwart Linda Mellis – who spent four decades with drinks giant Diageo before her retirement – has become a director of the Festival, along with Speyside Cooperage visitor centre manager Gill Reid. Read more
Scotch Whisky Association appoints new director of legal affairs :: Alan Park promoted from senior legal counsel :: 23rd April, 2016
Alan Park has been promoted to the position of director of legal affairs at the Scotch Whisky Association (SWA), to replace Magnus Cormack who leaves the organisation he joined 33 years ago.  Read more
Coast to Coast - Isle of Arran Distillers Ltd Has Exciting Plans :: 24th March, 2016
Isle of Arran Distillers has reported record results with the publication of their latest annual accounts.  The figures to the end of 2014 reveal that turnover rose by 21 per cent and net profit increased by 51 per cent – the best performance posted since the business started in 1995. Read more
Laphroaig launches exquisite new single malt – Laphroaig Lore :: "The richest of the rich" :: 22nd March, 2016
Tuesday 22 March 2016: To celebrate a legacy of producing the world's most richly flavoured single malt, Laphroaig announces the highly-anticipated launch of Laphroaig Lore, known as the richest of the rich. Read more
St Patrick's Day: Jameson Leads Global Celebrations With Its Version Of The Perfect Irish Coffee :: 22nd March, 2016
Dublin, Ireland: Jameson, the world's favourite Irish Whiskey, has enjoyed three days of celebrations for this year's  St. Patrick's Day, with global festivities centred on its spiritual home in Dublin, Ireland. It was during this meeting of cultures and minds from across the world that Jameson debuted its reassessment of the cocktail classic, the Irish Coffee, specifically for St Patrick's Day 2016. Read more
Introducing Highland Park Ice Edition :: 'Celebrating Norse myths, legends and our Viking roots' :: 10th March. 2016
Highland Park, the award-winning single malt whisky distributed by Maxxium UK, is proud to announce the launch of their ICE EDITION.  Read more
The Famous Grouse Appoints New Master Blender :: Kirsteen Campbell :: 10th March, 2016
Kirsteen Campbell has been appointed to the role of Master Blender for The Famous Grouse, taking over from current Master Blender Gordon Motion this month. Read more
Kilchoman Sanaig Launches Worldwide :: Sanaig, available worldwide from the beginning of March, 2016 :: 5th March, 2016
Kilchoman, Islay's Farm Distillery, are set to release Sanaig, the distillery's second continuous release. Established in 2005, Kilchoman is best known for Machir Bay, up until now the only continuously available release from the independent, family run distillery. Read more
Duncan Taylor Scotch Whisky wins at most influential whisky awards in the world :: 26th February, 2016<
The results of China Wine and Spirits Awards (CWSA) Best Value 2016 have been released, revealing a fabulous double win for Duncan Taylor Scotch Whisky of Huntly.  Recognised as the largest and most prestigious wine and spirits competition in China, Black Bull won a Double Gold for their 12-year old and 21-year-old whiskies. Read more
Glenfiddich Global Brand Ambassador Steps Into New Role | 15th February, 2016
15th February 2016, Dufftown: Ian Millar, Global Brand Ambassador for Glenfiddich, is taking up a newly created role of Prestige Whisky Specialist for William Grant & Sons, based at the Glenfiddich Distillery in Dufftown.  Read more
Jameson's Fifth St. Patrick's Day Bottle Marks Launch Of Global Celebrations - 11th February, 2016
Jameson, the world's favourite Irish Whiskey, has unveiled its fifth limited edition bottle ahead of its St. Patrick's Day 2016 celebrations. Created by Dublin street artist, James Earley, the bottle is designed to mark Jameson's #BeOriginal celebrations launching in Dublin and around the world this March. Read more
SWA :: Latin America – what UK businesses can learn from Scotch Whisky :: 11th February, 2016
Businesses in the UK should take Scotch Whisky's lead and recognise the advantages of trading with Latin America and, in particular, targeting its growing middle class population, an audience in Edinburgh were told last night (10 February). Read more
R&B Distillers :: The first whisky distillery to be built on Raasay :: 10th February, 2016
Proud to pioneer handcrafted whiskies of uncommon provenance, R&B Distillers, an exciting new whisky brand, is launched their new premium whiskies in December 2015. Firmly ingrained in family history whilst simultaneously being a taste of the brand's evolving future, Raasay While We Wait and Borders, two distinct and characterful whiskies, will mark a new chapter for R&B Distillers. Read more
The BenRiach And GlenDronach Single Malts Win Gold In Stage One Of The World Whiskies Awards 2016 :: 3rd February, 2016
The stage one winners and medallists of the 2016 World Whiskies Awards have been announced, with the BenRiach 10 Years Old and the GlenDronach Cask Strength batch 5 both winning gold. Read more
Scotch Whisky industry meets with Treasury Minister on 76% tax burden :: SWA makes case for 2% excise cut in March Budget :: Last year's cut contributed to £96m increase in spirits revenue for Treasury :: 3rd February, 2016
The Scotch Whisky industry this week met with the Treasury in advance of the UK Budget on 16 March to put its case for a 2% cut in spirits duty. Read more
Introducing Longmorn :: The Distiller's Choice :: New expression revealed for Speyside's best-kept secret, Longmorn Single Malt :: 18th January, 2016
Longmorn has launched The Distiller's Choice, a smooth, triple-cask matured single malt Scotch whisky, offering a new interpretation of the brand's renowned classic toffee flavours. Read more
GlenDronach Launches New Grandeur 25 Year-Old - 18th January, 2016
AWARD-WINNING GlenDronach today (18 January) welcomes 2016 by launching batch 7 of the GlenDronach Grandeur series, an extraordinary limited edition expression for the serious connoisseur. Read more 
A contemporary Burns Night: Hosting a modern take on the traditional celebration by Arran Whisky :: 12th January, 2016
With Christmas a distant memory and spring a long way away, the end of January isn't a traditionally cheerful time unless you follow Scottish tradition and throw a party to rival Hogmanay on the 25th. Read more
Kilchoman to auction first ever 10 year old for Charity :: The Beatson Cancer Charity :: 7th to 14 December, 2015
Between the 7th and 14th of December Kilchoman, Islay's farm distillery, will auction their first ever 10 year old whisky in aid of The Beatson Cancer Charity.  Just one bottle from the first cask will be bottled and sold via an online auction with all the proceeds from the sale being donated to charity. Read more
Deanston Launches Limited Edition Cask Strength 20 Year Old :: 2nd December, 2015
Deanston has added another unique, hand-crafted single malt to its distinguished Scotch whisky portfolio – Deanston Oloroso 20 Year Old. Read more
Latest Whisky News from Ardmore Distillery :: Introducing The Ardmore Port Wood Finish :: 12th November, 2015
The Ardmore Single Malt Scotch Whisky, distributed by Maxxium UK, has launched The Ardmore Port Wood Finish. The new expression is distilled with the same traditional methods used at the distillery since 1898, before being double-cask matured for 12 years... Read more
Ballantine's Hard Fired Unveiled :: New Scotch whisky born from bespoke extra char process :: 5th November, 2015
Ballantine's, Europe's No.1 Scotch whisky and the No.2 Scotch whisky in the world, has launched Ballantine's Hard Fired, an innovative expression that introduces a bespoke process in the production of Scotch whisky and provides a unique experience within the Ballantine's family. Read more
SWA - Positive signs for Scotch Whisky exports :: Return to growth on horizon :: 5th November, 2015
There is now clear evidence that the recent decline in Scotch Whisky is slowing, with industry exports in the first half of the year totalling £1.7 billion. Read more
Glenfiddich The Original :: The whisky that started it all :: 5th November, 2015
In the sixties, Sandy Grant Gordon, great grandson of Glenfiddich's founder William Grant, made the bold decision to promote Glenfiddich Straight Malt beyond Scotland and to America to conquer the land of blended whisky. It was a decision that changed the whisky world forever. Read more
Jura Brings Taste Of Island Life To Festive Gifting :: New premium Jura gift tins: the hot-ticket for whisky lovers this Christmas :: 5th November, 2015
Jura Single Malt Scotch Whisky has unveiled a range of new premium gift tins that are set to quickly make the way to the top of Christmas lists this festive season. Read more 
Glenfiddich cymatics:: Whisky as you've never seen it before :: 22nd October, 2015
When the Science of Cymatics and the Art of Distillation Meet, the Results are Beautifully - and Literally - Elevating ... Read more and watch video
Glenturret Distillery :: Celebrating 240 Years :: Visit Scotland's Oldest Working Distillery :: Doors Open Weekend :: Saturday 7th and Sunday 8th November, 2015
Glenturret Distillery, who are celebrating 240 years, and are the oldest working distillery in Scotland is have a open doors weekend on Saturday 7th and Sunday 8th November. This weekend will be open to the public giving them access to the whole distillery with free tours. Read more
Glengoyne continues rugby-whisky partnership with London Scottish :: Now in its third year :: 19th October, 2015
Glengoyne Highland Single Malt Scotch Whisky has renewed its 12-month sponsorship of London Scottish for a third year. Mark Bright, London Scottish captain, was named man of the match and was presented with a personalised bottle of Glengoyne 15 Year Old. Read more
Arran Distillery Team :: New Release: The Bothy - Quarter Cask :: 13th October, 2015
Arran Distillery Team are delighted to present their final new release of the year which will be available for sale in there web shop from today. Read more
Mount Vernon Whisky Flavored With Tartan :: Scottish distillers return to George Washington's distillery to Preview Rare Single Malt Produced in 2012 :: 13th October, 2015
Mount Vernon, VA – Raising a glass to celebrate the Scottish heritage of American distilling, three of Scotland's top distillers today joined with a representative of the Scottish Government, Mount Vernon, the Distilled Spirits Council and the Scotch Whisky Association in previewing the first-ever Scottish-style Single Malt made at George Washington's Distillery. Read more
The Scotch Whisky Advent Calendar :: Angels' Share Glass
Angels' Shares Glass have launched The Scotch Whisky Advent Calendar from their online store in two versions. Read more and buy online
The Whiskey Affair: New event debuts in London this November on 28th November, 2015
A new event is making a debut in London this November.  A lively and fun night out for any fans of whiskey who may discover new brands, drinks and favourites along the way.  Split into four sections: scotch, bourbon, whiskey and whiskey cocktails, there is something for all levels of knowledge catering for beginners right through to the aficionado. Read more 
Laphroaig Distillery :: Celebrating 200 Years With A Rare Laphroaig® 32 Year Old :: 1st October, 2015
Laphroaig® Islay Single Malt Scotch Whisky continues to celebrate its bicentenary with the release of the Laphroaig 32 Year Old.  The very special bottling, distributed by Maxxium UK, has been aged for over three decades in a single cask type. Read more
The Glenlivet Unveils Peat-Influenced Expression For The Innovative Nàdurra Range :: 1st October, 2015
The Glenlivet has launched a third expression for its celebrated Nàdurra range, as it continues to honour the historic traditions of making single malt whisky through new and innovative cask finishes. The Glenlivet Nàdurra Peated Whisky Cask Finish is the first release to have a subtle, smoky taste profile, having been finished in American oak casks that have previously held heavily-peated Scotch whisky. Read more
WATCH VIDEO :: Laphroaig celebrating 200 Years
Laphroaig, the world's best-selling Islay single malt Scotch whisky is celebrating its 200th anniversary this year. In honour of that fact, the brand has made a thoroughly entertaining film, released today, as part of it's popular and brutally honest 'Opinions Welcome' campaign. The film stars a selection of locals from the distillery's home on the Island of Islay in Scotland, and their candid opinions on what Laphroaig tastes like to them personally. Read more
Whyte & Mackay :: Richard Paterson Celebrates 45 year Milestone :: 24th Septmber, 2015
Richard Paterson, one of the world's most loved whisky experts, has achieved yet another milestone in his illustrious career, as he celebrates 45 years in the whisky industry. Read more
Spirit Of Speyside 2015 :: Yanks a million – Americans Outnumber other international visitors :: 24th Septmeber, 2015
A record number of American whisky lovers flocked to this year's Spirit of Speyside Whisky Festival, with people from the United States outnumbering other international visitors for the first time in the event's history. Read more
William Grant & Sons - Global Spirits Distiller Records Continued Growth - Bucks Industry Trends :: 16th September, 2015
Global premium spirits business and independent family distillers, William Grant & Sons has today reported a record profit after tax of £139.8m for 2014, an increase of 4.0% year on year. Read more
Tomatin Distillery :: Champions League... Of Whisky :: Tomatin Distillery recognises UK businesses' whisky achievements :: 12th September, 2015
The Tomatin Distillery Co Ltd (TDCL) has appointed six UK retailers and six UK individuals as Brand Champions as part of its global Brand Champion scheme. Read more
The Dalmore Distillery Announce Release Of Limited Edition Bottlings :: The Dalmore 21 and the Dalmore 30 :: 12th September, 2015
The Dalmore Highland Single Malt is to release two limited edition expressions. "The Dalmore 21" and "The Dalmore 30" are exemplary showpieces of The Dalmore house style created by Master Distiller Richard Paterson.  Read more
Rio Ferdinand's Rosso to hold rare Dalmore whisky :: 12th September, 2015 :: The Finest Shelf In the City Welcomes New Addition :: Luxury Whisky Comes Exclusively to Rosso
Rosso has long encapsulated the essence of good food and drink in a classic setting with a luxury edge. It seems fitting then, that it will be the first to bring to Manchester the finest bottle of whisky from Scotland's premium distiller, The Dalmore. Read more
Laphroaig Live 2015 returns to Islay to celebrate 200 years :: 12th September,2015 :: Watch Live On Planet Whiskies Thursday 24th September, 2015 at 8pm (UK time)
On Thursday 24th September at 8pm local time the ninth annual Laphroaig Live will broadcast live on the web from the island of Islay. Read more and watch live
First Release in History-Inspired Smugglers' Series from the Isle of Arran Distillery :: 12th September, 2015
As the award-winning Isle of Arran Distillery approaches its 21st year, it is celebrating the renowned whisky-making heritage of its island home with the first release in its Smugglers' Series. Read more
Chivas Regal 12 Year Old Highlights Its Position As A Contemporary Icon With New Packaging :: 9th September, 2015
Chivas Regal, the world's first luxury whisky, has unveiled a contemporary new design for its 12 Year Old expression that reinforces the craftsmanship, luxury and heritage of this iconic Scotch whisky. Read more
Wemyss Malts launches limited edition "Kiln Embers" whisky :: 9th September, 2015
Independent bottler Wemyss Malts is launching a new limited edition to complement its award-winning blended malts range. The new 'Kiln Embers' is a smoky addition to the Wemyss line up, blended with double the amount of smoky Islay malt whisky than its sister whisky, Peat Chimney. Read more
Glenfiddich Launches 'The Original' At Goodwood Revival :: 9th September, 2015
11th September 2015, Goodwood: This week at the Goodwood Revival Glenfiddich will launch 'The Original' whisky, a unique expression, inspired by our 1963 Glenfiddich Straight Malt. Glenfiddich drams, cocktails and full bottles of The Original will be on sale in the High Street area of the festival in an authentic sixties bar. Read more
Ian Macleod Distillers set to unveil new Travel Retail Exclusive Shieldaig Speyside Single Malt at TFWA Cannes :: 3rd September, 2015
Ian Macleod Distillers, one of Scotland's leading independent family-owned distillers, is launching a new Travel Retail Exclusive bottling at the esteemed Cannes Tax Free World Association (TFWA).  Read more
BenRiach Extends Its New Heavily Peated Range With 18 Years Old Latada :: 3rd September, 2015
From the heart of Speyside, BenRiach today (September 3, 2015) launches Latada, a brand-new limited edition 18 years old peated single malt finished in Madeira casks. Read more
Glengoyne is the perfect match for Let's Eat Glasgow :: Let's East Glasgow festival :: 3rd September, 2015
Some of Glasgow's top chefs are joining Glengoyne Highland Single Malt Scotch Whisky this weekend (5-6 September) to offer the ultimate whisky food pairings at the Let's East Glasgow festival.  Read more
Single Malt Whisky Distilling Returns to Edinburgh after a 90 Year Absence :: 28th August, 2015
Single malt whisky distilling is poised to return to Scotland's capital after a 90 year absence, following the City of Edinburgh Council's decision to enter into a lease with a new distillery at the Engine Shed near Holyrood Park. Read more
"From Dream To Dram" :: Kingsbarns Distillery Bottles New Make Spirit :: 18th August, 2015
Kingsbarns Distillery is delighted to announce that bottles of its new make spirit are now for sale at the Visitor Centre.   The Visitor Centre was opened on St Andrews Day 2014 by the Wemyss family owners and the founder, local man Douglas Clement. Distilling started in January 2015 and the Distillery Manager and his team are so delighted with the quality of the spirit being produced that it was decided to bottle the spirit for all to try. Read more
Introducing The Famous Grouse Mellow Gold :: The Famous Grouse, has announced a new edition :: 18th August, 2015
The UK's number one selling Blended Scotch whisky, The Famous Grouse, has announced a new edition, The Famous Grouse Mellow Gold, will be added to the Famous Family this August.  Read more
Arran Whisky Distillery :: Independent Spirit Takes Arran Further :: 25th July, 2015
Isle of Arran Distillers has reported record results with the publication of their latest annual accounts.  The figures to the end of 2014 reveal that turnover rose by 21 per cent and net profit increased by 51 per cent – the best performance posted since the business started in 1995. Read more
DECADENCE DEFINED :: Introducing The Macallan Rare Cask :: 25th July, 2015
Since 1824, The Macallan name has been a guarantee of unrivalled craftsmanship and quality.  And now there is a new whisky bearing this name; a single malt born from this unwavering endeavour.  This is Macallan Rare Cask, the embodiment of our obsession. Read more
The BenRiach Distillery Company Wins Ten Medals At IWSC 2015 :: 23rd July, 2015
THE BenRiach Distillery Company has won 10 medals, including two Gold and four Silver Outstanding, across its three brands at this year's International Wine and Spirits Competition. Read more
Wemyss Malts New Range Awards Win :: Trio Of Silver Awards :: IWSC 2015 :: 23rd, July, 2015
Wemyss Malts new range of blended malts have scooped up a trio of Silver awards at the International Wine and Spirits Competition (IWSC). Peat Chimney achieved a Silver Outstanding. Read more
Glengoyne Announces Bentley Glasgow Partnership :: 20th July, 2015
Glengoyne Highland Single Malt Scotch Whisky has announced an exclusive partnership with Bentley Glasgow, part of Park's Motor Group, to offer all Bentley customers a bespoke and premium Glengoyne Distillery experience as its official whisky partner. Read more
Finalists of Wild Turkey® Bourbon's UK Cocktail Competition Announced
After searching the length and breadth of the country, Gruppo Campari's Wild Turkey® Bourbon has announced the 9 finalists for its third annual UK Cocktail Competition. Read more
Jameson Irish Whiskey Inspires Top Bartenders With Bitters Project :: 20th July, 2015 - Foraged Sloe Berries are at the heart of the first ever Jameson Bitters
Jameson has unveiled Wild Sloe Berry Bitters at Tales of the Cocktail 2015. The new offering is set to encourage bartenders and cocktail enthusiasts around the world to create, serve and enjoy new taste experiences with the world's leading Irish Whiskey. Read more
Bespoke Whisky Experiences Launched by Royal Lochnagar :: Distillery Director Programme Launches In The Uk: A Club To Take Whisky Drinkers On The Journey To Become Whisky Makers :: 20th July, 2015
ROYAL LOCHNAGAR, the single malt whisky distillery located near Balmoral Castle, has announced the UK launch of its new membership club Distillery Director, which takes people on a journey from whisky drinker to whisky maker.  Read more
The Dalmore honours Singapore's 50th year of independence with one of a kind release :: 15th July, 2015
Home to some of Scotland's most precious and rare whisky stocks, The Dalmore distillery has created a one of a kind exclusive bottle in celebration of Singapore's Golden Jubilee, which will be showcased at RWS Hotel Michael, Singapore. Read more
Introducing Scapa Skiren, A Single Malt Forged By The Elements Of Orkney :: 15th July, 2015
September 2015 marks the launch of Scapa Skiren, an artisanal single malt forged by the elements of Orkney; a remote island of natural contrasts. Crafted by five dedicated artisans at the manually operated Scapa distillery, Scapa Skiren's smooth taste embodies the unexpected contrasts of the Orkney Islands, setting it apart from traditional Island Malts. Read more
William Grant & Sons Named Official Spirits & Champagne Tournament Provider Of Rugby World Cup 2015 :: 2nd July, 2015
2 July 2015, LONDON: William Grant & Sons is proud to announce it is the Official Spirits & Champagne Tournament Provider of Rugby World Cup 2015. This partnership will mean William Grant & Sons' UK portfolio of premium brands including Grant's, Piper-Heidsieck, Glenfiddich... Read more
Tomatin Distillery | New Edition Of Tomatin 36 Year Old Small Batch Tomatin Released :: 29th June, 2015
The Tomatin Distillery Co Ltd has announced an addition to its range of Tomatin Highland Single Malt Scotch Whisky – a 36 year old small batch release – which will be available in all markets later this month. Read more
Kilchoman Agrees To Purchase Rockside Farm :: 23rd June, 2015
Kilchoman Distillery Company Limited has agreed to buy Rockside Farm on the Isle of Islay from the current owners. After more than 30 years on Islay, the current owners Mark and Rohaise French have decided to sell Rockside Farm in order to pursue new opportunities off the island, including spending more time with their four grown up children, who now all have families of their own.Read more
Chivas Brothers :: £25m New Speyside Malt Whisky Distillery Opened By First Minister :: 22nd June, 2015
Chivas Brothers, the Scotch whisky and premium gin business of Pernod Ricard, has moved to secure future malt supplies with the launch of the Dalmunach Distillery. The £25m state-of-the-art operation has been opened on the site of a former silent distillery on the banks of the River Spey. Read more
Tastival 2015 Bottling gets Jura in the Festival Spirit :: Jura release limited edition Tastival 2015 bottle to celebrate annual island whisky festival :: 27th May, 2015
A limited edition Jura Tastival bottling 2015 is unveiled today, marking the launch of the island's Tastival 2015 celebrations on 27 & 28 May. The intriguing notes of this expertly crafted single malt - casked in Sparkling Rose Wine barriques, exclusive to Jura – deliver a festival of flavour for whisky lovers. Read more
SPEY encapsulates the spirit of Whisky Live Holland in a bottle :: 27th May, 2015
A Speyside malt will be the toast of an international whisky festival – after being specially selected as the signature drink of its 2015 event. An expression of SPEY from Speyside Distillerysingle malt has been chosen for Whisky Live Holland's bottling of the year. Read more
Scotch Whisky Association :: Scotch Whisky distilleries attract more than 1.5 million visitors :: Visitors Spend £50m at distilleries :: 26th May, 2015
Scotch Whisky distilleries are attracting more visitors from the UK and across the globe than ever before, with more than 1.5 million people coming to see how the iconic product is made last year. Read more
Irish Whiskey's Global Market Share To Rise By 300% By 2030 :: Minister Coveney To Unveil Ambitious Vision For Irish Whiskey :: Exports To Double By 2020, Double Again By 2030 :: 12th May, 2015
Tuesday 12th May 2015 - Minister Coveney will launch the Irish Whiskey Association's "Vision for Irish Whiskey" at an event this evening in the Old Jameson Distillery, Smithfield. The document sets out the industry's ambition for the future and outlines a strategy to ensure continued growth in the sector. There are 26 new or proposed distilleries across Ireland and annual exports of Irish Whiskey are now valued at over €300m, up 220% since 2003. Read more
Tomatin Distillery :: A New Chapter from The Antiquary :: premium blended Scotch Whisky :: 11th May, 2015
The Tomatin Distillery Co Ltd has given its premium blended Scotch Whisky brand, The Antiquary, a new look in a move to give it a new lease of life, while still retaining the history and provenance of one of the oldest Scotch Whisky brands in the market. Read more
Wemyss Malts Launch Updated Range :: The Hive, Spice King and Peat Chimney :: 11th May, 2015
Wemyss Malts are delighted to announce that their award-winning blended malts portfolio; The Hive, Spice King and Peat Chimney, is evolving following the success of last year's limited edition, Velvet Fig. Read more
Burn Stewart unveils two new bottlings for Deanston and Ledaig :: Deanston 18 Year Old and Ledaig 18 Year Old :: 11th May, 2015
Burn Stewart Distillers has today announced the introduction of two new expressions – Deanston 18 Year Old and Ledaig 18 Year Old – both permanent additions to the range for each of the brands.  Read more
Introducing Chivas Regal The Icon A Symbol Of Luxury For A New Era :: 6th May, 2015
Chivas Regal, the world's first luxury Scotch whisky, has unveiled the pinnacle of the Chivas Regal range - Chivas Regal The Icon, a new ultra prestige Scotch whisky. Created with a blend of some of the rarest and oldest whiskies available to Chivas Regal, a proportion from distilleries now lost forever, Chivas Regal The Icon will be available in Dubai Duty Free from May and globally from September at an RRP of $3,500 USD in Global Travel Retail. Read more
Suntory Japanese Whisky celebrates Sakura in London :: Chotto Matte serves exclusive Hibiki Cherry Blossom cocktail :: 6th May, 2015
Suntory Japanese Whisky proudly presents the Hibiki Cherry Blossom cocktail, served
exclusively at Chotto Matte from 27th April until 28th May, in honour of the Japanese festival of Sakura. Read more
The Macallan Launches Its London Residence :: The Macallan is taking over London's Two Temple Place for two nights only :: 2nd and 3rd of June :: 6th May, 2015
Luxury single malt whisky, The Macallan is taking over London's Two Temple Place for two nights only.  On 2 and 3 June, The Macallan Residence will unlock its doors and invite guests into the world of The Macallan.  Read more
Spirit Of Speyside 2015 :: Football legend Michael Owen visits Speyside Distillery during world-famous dram fest :: 6th May, 2015
A former England footballer has experienced the world-famous Spirit of Speyside Whisky Festival for himself – with a visit to a distillery that has taken part in the dram-fest for the first time this year. Read more
Islay Whisky Distillery Boost :: Flybe Announce Up To 25 Per Cent More Seats Between Glasgow And Islay This Summer :: 5th May, 2015
Flybe franchise partner, Loganair has announced a 25 per cent increase in the number of seats of between Glasgow and Islay, over the peak summer period. The airline will be operating an extra rotation between the mainland and the Inner Hebrides' southernmost island on Monday, Friday and Sunday on select dates between May and September. Read more
BenRiach Launches Dunder, A Stunning Peated 18 Year Old Dark Rum Finish :: 1st May, 2015
THE BenRiach Distillery Company is delighted to celebrate its tenth birthday today (April 29). Back in 2004, Billy Walker and his two South African partners Geoff Bell and Wayne Kieswetter purchased BenRiach, turning it into one of Scotland's most admired distilleries. Read more
Scapa Distillery Opens Its Doors To The Public For The First Time :: The opening marks the first occasion that Scapa facilities have been accessible to the public in its 130-year history :: 27th April, 2015
Scapa, the artisanal Orcadian single malt Scotch whisky owned by Chivas Brothers, has today unveiled its first-ever distillery visitor centre as it seeks to educate malt connoisseurs about its unique production process, provenance and quality. The opening marks the first occasion that Scapa facilities have been accessible to the public in its 130-year history. Read more
Laphroaig :: Celebrating 200 Years With The Return Of Laphroaig® 15 Year Old :: 20th April, 2015
Established in 1815, this year sees the 200th anniversary of Laphroaig® Islay Single Malt Scotch Whisky. To commemorate this landmark celebration, Laphroaig is proud to announce a very special and limited release of Laphroaig 15 Year Old. Read more
Spirit Of Speyside 2015 :: Israel's first dedicated whisky distillery set up after visit to Spirit of Speyside Whisky Festival :: 17th April, 2015
A love of drams and a nation's thirst for the spirit has inspired an Israeli entrepreneur to develop plans to establish the first dedicated whisky distillery in his native country. While thousands of visitors from all over the world prepare to descend on the malt whisky capital of the world for the 16th Spirit of Speyside Whisky Festival from April 30 to May 4 this year... Read more
'Dram-packed' schedule announced for Jura Tastival 2015 :: A Must for whisky lovers on 27 & 28 May 2015 :: 8th April, 2015
Tickets are now on sale for Jura's annual whisky festival, Tastival, a two day island celebration for whisky lovers on 27 & 28 May 2015. A packed schedule of tastings and tours has been announced for Jura Tastival 2015, inviting whisky fans from across the globe to discover the unique flavours of Jura as part of the annual Feis Ile festival. Read more
BenRiach Launches 10 Years Old Single Malt :: New core range expression marks a significant milestone for the Elgin distillery :: 8th April, 2015
Global Whisky Distiller of the Year BenRiach has today (8 April 2015) launched a very special BenRiach 10 years old single malt.  This release is a momentous high point for the award-winning Elgin distillery as the whisky is the first core range expression to be produced predominantly from spirit distilled under The BenRiach Distillery Company's eleven-year ownership. Read more
Spirit Of Speyside 2015 :: Steam into Spirit of Speyside Whisky Festival – by train, vintage vehicle, canoe or All Terrain Vehicle :: 7th April, 2015
With all sorts of transport options, getting around the Speyside region during the annual whisky festival has never been so much fun! From canoeing on a river to going off the beaten track in an unstoppable Argocat 8 wheel drive ... Read more
Tomatin Distillery :: Going for Gold at San Francisco :: 2nd April, 2015
Tomatin Distillery has won a record number of Gold Medals at the San Francisco World Spirits Competition for its range of single malt Scotch Whiskies, with one Double Gold and four Gold medals. Read more
Spirit Of Speyside 2015 :: Overseas workers add an international mix to Scotland's national drink - 1st April, 2015
The global appeal of Scotch whisky has added an international dimension to Scotland's national drink. Connoisseurs of whisky from all over the world have made Speyside their home because of their love of drams and their desire to work in the industry. Read more
Spirit Of Speyside 2015 | Bleatings from Speyside - Spirit of Speyside Whisky Festival programme is a Shear Delight - 31st March, 2015
For black sheep who don't follow the flock, if whisky tours or tastings aren't your thing, then there are craft opportunities by the bagful to be had during this year's Spirit of Speyside Whisky Festival which takes place from April 30-May 4. Read more
The Glenlivet Announces The Arrival Of Founder's Reserve :: permanent benchmark expression in the brand's core range :: 30th March, 2015
The Glenlivet has today announced the arrival of Founder's Reserve in the UK and Germany. Unveiled in October last year, Founder's Reserve is a new, permanent benchmark expression in the brand's core range that has been created as the ultimate tribute to founder George Smith's original vision to craft the most definitive, smooth single malt Scotch whisky. Read more
Duncan Taylor Latest News :: Duncan Taylor Doubles Up at the San Francisco World Spirits Competition :: Both Indian Summer and Smokin' take home 'Double Gold' awards :: 26th March, 2015
Duncan Taylor adds to its ever growing reputation as a leading Independent whisky company  by scooping a number of awards at this year's San Francisco World Spirits Competition. Read more
Ballantine's And Globally Renowned Artist Insa Collaborate To Bridge Online And Off Line Worlds With A Unique Animated Gif Created On 12 Limited Edition Bottles :: 24th March, 2015
Ballantine's Finest today launches a collection of 12 limited edition bottles, which have been hand painted by the world's leading 'GIF-ITI' and fine artist INSA, and transformed into a vibrant animated piece in the artist's trademark style. The limited edition bottles will be exhibited at East London's Original Sin bar and both Ballantine's and INSA fans around the world will get the chance to own one for themselves via social media. Read more
BenRiach Distillery Company Named Global Whisky Distiller Of The Year in 2015 "Icons Of Whisky" Awards :: 20th March, 2015
The BenRiach Distillery Company has been named Global Whisky Distiller of the Year at the 2015 Icons of Whisky Awards.  The announcement was made last night during a ceremony at London's Waldorf Hilton on the eve of Whisky Live London.  Read more
World Whisky Award :: Wemyss Malts wins another World Whisky Award :: Velvet Fig :: 20th March, 2015
Edinburgh based boutique Spirits Company Wemyss Malts is delighted to announce that it is celebrating a third World Whisky Award from Whisky Magazine as Best Blended Malt Scotch Whisky 2015. Read more
Scotch Whisky Association :: Scotch Whisky industry toasts historic spirits duty cut of 2% :: Budget boost for consumers and a vital UK industry :: 18th March, 2015
The Scotch Whisky Association (SWA) has hailed the Coalition Government's decision to cut excise duty on spirits by 2% in today's Budget as historic. It said it is a move that is both fair to consumers and a significant boost to a home-grown industry. Read more
BenRiach One Of 1000 Companies To Inspire Britain :: London Stock Exchange Group :: 13th March, 2015
The London Stock Exchange Group has released its list of '1000 Companies to Inspire Britain' and The BenRiach Distillery Company is featured for the first time. Read more 
UK market for Scotch Whisky falls in 2014 :: Industry calls for fairer tax treatment in next week's UK Budget :: 13th March, 2015
The UK market for Scotch Whisky declined by nearly 5% last year as the industry and consumers continue to be hit by tax of almost 80% as a share of the price of an average bottle of the iconic drink in an increasingly competitive sector. Read more
Spirit Of Speyside 2015 :: Single malts face a grilling in Sprit of Speyside Whisky Festival's sizzling challenge :: 5th March, 2015
Red wine with beef, white wine with chicken, but how about discovering the perfect single malt whisky to accompany a bacon roll? They do things differently in Speyside, and at the Spirit of Speyside Whisky Festival taking place from April 30 to May 4, the quest will be on to find the best malt to savour alongside that most tasty of snacks, the bacon roll. Read more
Chivas Regal Invites Bar Masters To Test Their Skills :: 2015 Chivas Master :: 2nd March, 2015
Chivas Regal, the world's first luxury whisky, is once again selecting the world's top bartenders to take part in this year's Chivas Masters competition. Developed to celebrate innovation, camaraderie and the craftsmanship at the heart of mixology the competition will see global finalists compete to become the 2015 Chivas Master. Read more
Midleton Celebrates The Flavour Of Ireland With The First-Ever Virgin Irish Oak Finished Whiskey :: 25th February, 2015
Irish Distillers Pernod Ricard has unveiled Midleton Dair Ghaelach, its first ever Irish whiskey to be finished in virgin Irish Oak Hogsheads. This uniquely Irish expression is the latest addition to the Midleton Single Pot Still family of whiskeys, satisfying the growing appetite among whisk(e)y lovers for discovering new and innovative styles of Single Pot Still Irish Whiskey. Read more
The Macallan Breaks World Record For Most Expensive Whisky Sold At Auction :: 25th February, 2015
Guinness World Records™ has awarded The Macallan the accolade of 'most expensive whisky sold at auction'.  Now the definitive world record holder, The Macallan M Imperiale 6-litre Lalique decanter sold at auction in Hong Kong for $628,000 in January 2014, breaking the previous record of $460,000 held by The Macallan in Lalique  Cire Perdue, raising funds for a host of locally based charities. Read more
Tomatin First Cask Strength Release :: A marriage of full maturation Bourbon and Oloroso Sherry casks :: Read Tasting Notes :: 23rd February, 2015
Cù Bòcan is matured in a combination of Sherry, Virgin Oak and Bourbon casks. This exclusive limited edition showcases the influence that Virgin Oak has on our lightly peated single malt. Read more
Tomatin First Cask Strength Release :: A marriage of full maturation Bourbon and Oloroso Sherry casks :: 23rd February, 2015
This whisky is the first Cask Strength expression to be added to the Tomatin Highland Single Malt Scotch Whisky core range, allowing us to showcase the true Tomatin style in its most natural state... Read more
The BenRiach Distillery Company Limited :: Three Stunning New Cask Finishes From BenRiach :: 19th February, 2015
THREE superb new expressions from The BenRiach Distillery Company Limited. Three examples of Master Distiller Billy Walker's unique ability to marry whisky with wood to create complex, sublime drams. Read more
The Glenmorangie Unseen Bar Revealed In London, March 13-21st :: 19th February, 2015
Scotland's favourite Single Malt Whisky is delighted to announce its first ever London pop-up running from 13th – 21st March in the heart of Soho: 'The Glenmorangie Unseen Bar'. Read more
The Macallan Latest News :: The Macallan Unveils the 1824 Master Series :: 18th February, 2015
The Macallan, the world's ultimate luxury single malt whisky, has unveiled The 1824 Masters Series featuring two stunning decanters. The range,including Reflexion and No.6, features the finest single malt, 100% sherry seasoned in oak casks... Read more
Highland Park's Acclaimed Valhalla Collection Concludes With The Arrival Of The All-Father :: 16th February, 2015
Direct from the gates of Valhalla, Highland Park has unveiled the last in the series of stunning whiskies that celebrates its Norse heritage. ODIN, named for the King of Asgard himself, joins Thor, Loki and the beautiful Freya to complete Highland Park's Valhalla Collection. Read more
Scotch Whisky Association :: Scotch Whisky industry meets with Treasury on 80% duty burden :: 11th February, 2015
11th February: The Scotch Whisky industry this week met with the Treasury in advance of the UK Budget on 18 March to put its case for a 2% cut in spirits duty.  Read more
Wemyss Malts new Single Cask releases including cask strength "Kirsch Gateau" from Islay :: 5th February, 2015
Family-owned Wemyss Malts is delighted to announce the release of a new selection of single cask Scotch whiskies. This mouth-watering collection of new whiskies is named after the unique natural taste and aroma of each one. The new offering includes cask strength "Kirsch Gateau" from Islay and a further single grain single cask. Read more
Spirit Of Speyside 2015 | Spirit Of Speyside 2015 :: More than 50 Spirit of Speyside Whisky Festival events sell out on first day of ticket sales :: 5th February, 2015
The Spirit of Speyside Whisky Festival has hit a new high, with a record 52 events being sold out within 24 hours of tickets going on sale. Whisky lovers have snapped up the opportunity to gain behind-the-scenes access to distilleries that are not usually open to the public, as well showing strong demand for dining events, VIP experiences and connoisseur tours. Read more
Spirit Of Speyside 2015 :: Bakers encouraged to think – and bake – whisky in new competition whipped up for Spirit of Speyside Whisky Festival :: 5th February, 2015
A competition that has been whipped up in Scotland's malt whisky country, is calling on bakers to 'think whisky' and add a dash of the amber nectar to their next batch of buns. Food and drink experts in Speyside - Scotland's most prolific whisky-producing region – have laid down a challenge to bakers to invent.... Read more
Irish Distillers :: Midleton Distillery :: Pernod Ricard :: Redbreast Unveils Its First All Sherry Matured Whiskey :: 3rd February, 2015
Irish Distillers Pernod Ricard has announced the launch of Redbreast Mano a Lámh, the first expression in the Redbreast range to be matured solely in ex-oloroso sherry butts. Read more
The Macallan :: MasterChef Winner Toasts Launch of New Scotch Beef Campaign :: 2nd February, 2015
BBC MasterChef: The Professionals winner Jamie Scott today (2 February 2015) launched a new campaign to promote Scotch Beef PGI which was recently named Scotland's favourite food*. Read more
Spirit Of Speyside 2015 | Shaken and stirred – Sir Sean Connery is named the Scot most people want to share a dram with in Spirit of Speyside Whisky Festival poll | 30th January, 2015
James Bond actor Sir Sean Connery is the Scot that most Britons would like to share a dram with, according to a new YouGov poll for the Spirit of Speyside Whisky Festival. The research revealed that 22% of people would... Read more
Latest Whisky Release :: GlenDronach Releases Batch 11 of its Single Cask Bottlings :: 29th January 2015
GLENDRONACH has today, 29 January, released the latest batch, its eleventh, of single cask bottlings.  It comprises nine outstanding casks from the award-winning Aberdeenshire distillery that were bottled in November... Read more  
Scotch Whisky Association – a vital UK industry :: New research shows £5bn total contribution to the UK economy - 28th January, 2015
Scotch Whisky is an iconic product recognised around the globe and new research published today (28 January) reveals its vast contribution to economic growth in Scotland and across the UK. Read more
Scotch Whisky Association | Burns' Night puts Scotch Whisky tax on Chancellor's radar | 23rd Janaury, 2015
Small distillers across Britain have joined forces to call on George Osborne to cut the rate of duty on alcohol to facilitate growth of the industry.  Distillers from across the UK have come out in support of the 'Drop the Duty!' campaign which is being run by the Scotch Whisky Association (SWA)... Read more
Spirit Of Speyside 2015 | Top malts face taste test challenge as finalists are shortlisted in the Spirit of Speyside Whisky Festival Whisky Awards | 23rd January, 2015
The finalists in the Spirit of Speyside Whisky Festival Whisky Awards have been named – and the shortlist is dominated by the giants of the region's malt whisky industry. Judges put two entries from both Chivas Brothers and Diageo through to the final round, along with an entry from William Grant and Sons. Read more
Jameson Kick Starts 2015 St Patrick's Day Celebrations | Jameson & St Patrick's Day 17th March 2017 | 21st January 2015
Jameson, the world's favourite Irish whiskey, has unveiled its fifth annual limited edition bottle as it gears up for St. Patrick's Day 2015. Designed by award-winning, Dublin-based illustrator, Steve Simpson, the bottle forms the flagship of Jameson's much-anticipated 'Hello Dublin' celebrations in Dublin... Read more
Britain's Small Distillers Call on the Chancellor to Cut Alcohol Duty | 21st Janaury, 2015
Small distillers across Britain have joined forces to call on George Osborne to cut the rate of duty on alcohol to facilitate growth of the industry.  Distillers from across the UK have come out in support of the 'Drop the Duty!' campaign which is being run by the Scotch Whisky Association (SWA), Wine and Spirit Trade Association (WSTA) and supported by the TaxPayers' Alliance. The campaign is calling for a 2% cut in alcohol duty at the next UK Budget in March 2015.  Read more
Irish Distillers :: Midleton Distillery :: Jameson Unveils New Annual Packaging Release - 15th January, 2015
Jameson, the world's favourite Irish whiskey, has unveiled the Good Workers, Great Whiskey limited edition carton; a new, annual series of packaging innovations celebrating the rich heritage of Jameson to help ensure maximum stand-out shelf appeal for the brand. Read more
Isle of Skye Whisky unveils exclusive new 18 and 21yo whiskies - 11th January, 2015
To toast the start of Scotland's Year of Food and Drink, Isle of Skye Blended Scotch Whisky is pleased to announce the launch of two new limited edition blended Scotch whiskies, an 18 and 21 Year Old.  Read more
An alternative Burns Night: Hosting a modern take on the traditional celebration | 11th January, 2015
Burns Night on January 25th marks the birth date of Scottish poet Robert Burns. After weeks of hibernating after Christmas and New Year's, it's just the ticket for shaking off the winter blues. - Read more
Arran Distillery :: Enjoy a dram with friends this Burns Night with a whisky from the Isle of Arran | 11th January, 2015
With Christmas a distant memory, Burns Night offers the chance to shake off the winter blues and gather with friends to celebrate the dark nights of January drawing to a close. No Burns Night celebration is complete without a dram to toast Scotland's most famous poet, and well-known lover of whisky. Read more
Ballantine's Launches Innovative New Digital Campaign For Whisky Drinkers | 11th December, 2014
Ballantine's, the No.1 whisky in Europe, has launched 'Ballantine's Live': a unique social experiment that explores how the world is drinking whisky through the data generated on social media platforms. The campaign seeks to engage with fans of Ballantine's Finest, driving awareness and education of Ballantine's 12 Year Old, and encouraging trial of the super-premium spirit. Read more
The Glenlivet 12 Year Old Launches New Limited Edition Gift Packs For Christmas | 10th December, 2014
The Glenlivet has today unveiled a new limited edition gift pack series, aimed to increase on-shelf appeal for its 12 Year Old expression during the pre-Christmas gifting season. Created in partnership with Master Typographer Alan Kitching, the bold new packaging highlights The Glenlivet's dedication to crafted quality and brings to life the heritage of the definitive Speyside malt. Read more
Kingsbarns Distillery Officially Opened on 1st December | 4th December, 2014
For the past few years we have been keeping you up to date on the Kingsbarns Distillery project and we're delighted to announce that we officially opened the doors to the public on Monday 1 December. The first visitor was the aptly named Mr. New, who lives locally, is a whisky fan and has watched the build... Read more
Glenglassaugh Releases Rare 51 Years Old Single Malt Whisky - 4th December, 2014
Glenglassaugh Distillery is today (4 December) extremely proud to launch a sumptuous 51 Years Old single malt. This complex and sophisticated dram is an extremely rare, one-off whisky. Bottled at cask strength on May 14 this year, non-chill filtered and with no colour added, this is truly an exceptional dram. Read more
The Macallan | Work Officially Starts At The Macallan On New Distillery | 4th December, 2014
Edrington has marked the official start of works on its iconic new distillery and visitor centre for The Macallan. The Macallan is one of the core brands of Edrington, Scotland's premier producer and distributor of global spirits brands. Edrington Chief Executive, Ian Curle was joined on site at The Macallan estate in Speyside by Bill Robertson, Executive Chairman of Robertson and Graham Stirk, Partner of Rogers Stirk Harbour + Partners, to mark the occasion. Read more
Three New And Very Special Releases From BenRiach And GlenDronach - 4th December, 2014
Strange, isn't it? Sometimes you wait for a bus, and it takes a long time to come along. And other times, without having to wait, three come along simultaneously! That's exactly the situation today with three remarkable new releases from The BenRiach Distillery Company – two from BenRiach itself and one from GlenDronach. Read more
Tamdhu Distillery Welcomes New Manager | Sandy McIntyre | 3rd December, 2014
It's the end of an era at Tamdhu Distillery as one of the whisky industry's longest serving managers retires and makes way for his replacement.Tamdhu Speyside Single Malt Scotch Whisky has appointed Sandy McIntyre as the new Distillery Manager, replacing Sandy Coutts who steps down after over 40 years service. Read more
Bowmore Announce Long-Awaited Second Release Of 50 Year Old Expression - 1st December, 2014
Bowmore, Islay's first Single Malt Scotch Whisky, announce the highly-anticipated second release of Bowmore 50 Year Old, launching on 1st December 2014. 50 bottles of the 1961 expression will be released this year, with 200 bottles of this extremely rare range being made available globally over a four year period. Read more
The Glenlivet launches new global communications campaign - 'IT ALL COMES BACK TO THE ORIGINAL' | 20th November, 2014
The Glenlivet, the single malt that started it all, has announced the launch of its new global communications campaign: 'It All Comes Back To The Original'. Read more
Makers' Mark | A taste of Kentucky in Edinburgh: The Maker's Mark Treasure Trove cocktail nights - 20th November, 2014
Discerning drinkers of Edinburgh will have the chance to taste The Hanakotoba Punch, a unique cocktail serve cooked up by Tim Pryde from The Voodoo Rooms, winner of the Maker's Mark Bartender Trove cocktail competition. Premium bourbon Maker's Mark has collaborated with competition winner Tim Pryde to give bourbon fans the chance to experience his creative cocktail The Hanakotoba Punch.... Read more
Spirit Of Speyside 2015 | Entries sought for Benromach Spirit of Speyside Whisky Festival Photography Competition | 20th November, 2014
The shutter is about to come down on entries for the Benromach Spirit of Speyside Whisky Festival Photography Competition 2015. Photographers have just days left to submit their images for the competition, which has produced some stunning images from Scotland's whisky country over the years. Read more
Glengoyne Toast Award Winning Year | Two further awards have turned 2014 into a record-breaking year for Glengoyne Highland Single Malt Scotch Whisky | 15th November, 2014
The family owned distillery has won more top awards this year than ever before with the latest, a double win at the Scottish Field Whisky Challenge, to add to the trophy cabinet. Glengoyne 25 Year Old was awarded the Top Distillery Bottling and a silver medal in the Over £80 category. Read more
Distilleries Raise a Toast After Being Named as Finalists in Aberdeen City and Shire Tourism Awards | Glen Garioch Distillery and Glendronach Distillery | 15th November, 2014
Two distilleries are pouring celebratory drams after being named as finalists in a high-profile tourism awards scheme. Glen Garioch Distillery near Oldmeldrum and Glendronach Distillery near Huntly have both been shortlisted for Best Visitor Attraction category in the Aberdeen City and Shire Tourism Awards. Read More
Jura 1984 Vintage unveiled | Only 1,984 Individually Numbered Bottles Available Worldwide | 15th November, 2014
In 1984, Jura casked a small quantity of unambiguously excellent single malt whisky and, thirty years later, Jura 1984 Vintage, has been released as a limited edition malt. There are only 1,984 individually numbered bottles available worldwide, with a retail price of £750. Read more
Mario Testino, the world's most iconic fashion photographer, unveiled as The Macallan Master of Photography - 12th November, 2014
The Macallan, the ultimate luxury spirit distributed by Maxxium UK, has revealed Mario Testino as its fifth Master of Photography. Launching today (12 November) in the UK, The Macallan brings to life its foundation stones, The Six Pillars, through the eyes of the world's most prolific portrait and fashion photographer. The Masters of Photography: Mario Testino Edition sees him interpret The Six Pillars through the characterisation of six individual personalities in his distinct, inimitable and luxurious style. Read more
A Trio of Triumphs for Glengoyne at The Travel Retail Masters | 5th November, 2014
Glengoyne Highland Single Malt Scotch Whisky has rounded off a year of spectacular award wins with three top prizes at The Spirits Business Travel Retail Masters 2014. Glengoyne The First Fill 25 Year Old beat stiff competition in the Ultra Premium Scotch category to secure the top Master award for its "exceptional complexity" spearheaded by sweet fruits, raisins and dates. Read more
The Glenlivet | Innovation Underpins Success For The Glenlivet - 30th October, 2014
The Glenlivet unveiled its latest innovation last night [Wednesday 29th October], Founder's Reserve; a new, permanent benchmark expression in the brand's core range. It has been created as the ultimate tribute to founder George Smith's original vision to craft the definitive, smooth single malt whisky. Read more
Southern Comfort Launches Limited Edition Gift Set For Christmas - 30th October, 2014
The nights are drawing in; the days are getting colder. Which can mean only one thing… Christmas is coming. Yes, the time when food and drink are savoured and we get excited about opening our presents on Christmas morning (as long as it's not socks. Again!) Read more
Irish Distillers Pernod Ricard Celebrate 30 years of Midleton Very Rare - 28th October, 2014
The Midleton Distillery has unveiled Midleton Very Rare 30th Anniversary Pearl Edition; an exclusive, limited edition created to celebrate the 30th anniversary of the expression heralded by many whisk(e)y experts as the pinnacle of Irish whiskey. Read more
Jameson Irish Whiskey Launches Barrel Aged Cocktail Programme For Bartenders - 27th October, 2014
Jameson, the world's favourite Irish whiskey, has unveiled its latest programme to inspire and encourage bartenders to broaden their understanding of cocktail making and the unique flavours of Irish whiskey: Jameson Barrel Aged Cocktails. Read more
Ballantine's Increases Asian Golf Presence With Sponsorship Of Kolon Korea Open - 25th October, 2014
Ballantine's, the No 2 Scotch whisky in the world, is further reinforcing its commitment to golf in Asia with the announcement of a three-year sponsorship of the Kolon Korea Open; a notable OneAsia Tour event whose field has previously included Rory McIlroy, Rickie Fowler and Sergio Garciá. The sponsorship commences with the 2014 tournament, which takes place this week (23 – 26 October) at the Woo Jeong Hills Country Club in South Korea. Read more
Glen Grant launches exclusive 50 Year Old Whisky - The Time has Come | 25th October, 2014
United Kingdom, October 2014 – This year Glen Grant is releasing an exceptionally rare edition, the Glen Grant 50 Year Old – a fitting tribute to the innovation and whisky craftsmanship woven into the legend of Glen Grant. Read more
Auchentoshan Switch Announces European Finalists | Final on Tuesday 28th October at Looking Glass Cocktail Club in London | 24th October, 2014
It's the final stage of the third AUCHENTOSHAN SWITCH, as the bartender talent search presented by Auchentoshan® Scotland's only triple-distilled single malt whisky selects its European winner in the finals set to take place on Tuesday 28th October at Looking Glass Cocktail Club in London. Read more
Glenfiddich Latest News | Purple Creative launches 2014 Glenfiddich Global visual identity | 23rd October, 2014
Acclaimed UK design agency Purple Creative has just finished a major project creating a new global visual identity for Glenfiddich single malt Scotch whisky. Purple has been involved in every area of the development of the new visual identity, including a new iteration of the famous stag icon, along with new colour palettes, bespoke fonts, graphic embellishments and imagery. Read more
Created with passion by our master blended :: LABEL 5 GOLD HERITAGE - 22nd October, 2014
LABEL 5 expands its range with a new expression: LABEL 5 Gold Heritage. This new offer will be unveiled at TFWA Cannes next October. LABEL 5 Gold Heritage has been created to delight Scotch whisky lovers who are looking to explore LABEL 5's character in more depth. Read more
The Glenlivet Nàdurra Unveils Hand-Crafted Dram Chair By Award-Winning Designer Gareth Neal | Watch Video from The Glenlivet | 16th October, 2014
The Glenlivet, the single malt that started it all, has unveiled the latest innovation from its Nàdurra range, The Glenlivet Nàdurra Dram Chair. A celebration of modern craftsmanship, the Dram Chair aims to provide the perfect setting in which whisky connoisseurs can relax... Read more and watch video
Production Commences At Chivas Brothers' New Speyside Malt Whisky Distillery | Chivas Brothers 14th Operating Malt Whisky Distillery | 13th October, 2014
Chivas Brothers, the Scotch whisky and premium gin business of Pernod Ricard, has completed the construction of its new Speyside malt whisky distillery, reinforcing its long term growth prospects in the face of increased global demand for Scotch whisky. Production at the new distillery, commissioned by Chivas Brothers in 2012, will commence this month [October 2014]. Read more
Spirit of Speyside 2015 | Economic Benefit of Spirit of Speyside Whisky Festival exceeds £2 Million | 9th October, 2014
The economic impact assessment of this year's Spirit of Speyside Whisky Festival has revealed a significant increase in the value of the event to the local area. Businesses across Speyside benefitted from £2.1 million spent by visitors who came to experience the 2014 event. The impact figure rose from £1.65m in 2013 and £1.47m in 2012, representing an increase of 42% over a two year period. Read more
Irish Distillers Welcomes The Public To The Irish Whiskey Academy - 4th October, 2014
Irish Distillers Pernod Ricard is opening the doors to its acclaimed Irish Whiskey Academy to the general public for the first time, with in-depth courses available to spirits enthusiasts from December this year. Read More
Kingsbarns Distillery Welcomes Copper Pot Stills | Wemyss Malts | 4th October, 2014
The Kingsbarns Distillery and Visitor Centre, located in the East Neuk of Fife celebrated another momentous milestone as the copper pot whisky stills arrived at 09:00 this morning (Thursday 2 October). Read more
The Glenlivet Master Distiller | Alan Winchester | Planet Whiskies Questions and Answers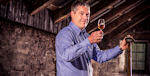 Planet Whiskies recently approached Alan Winchester, the Master Distiller of The Glenlivet and ask him if he would answer a few questions from Planet Whiskies regarding working at The Glenlivet, the industry as a whole and how he likes to drink his whisky? Read about his thoughts of the Scottish Whisky industry. Read more
Beam Suntory Presents Peated Malts Of Distinction The Full Scale Of Peat | The Ardmore Legacy | Connemara Original | Islay's Laphroaig Select and Bowmore Small Batch | 2nd October, 2014
Beam Suntory is pleased to announce a newly named collection of high-quality whiskies from its award-winning distilleries across Scotland and Ireland. Peated Malts of Distinction features four peated malts including new expression The Ardmore Legacy as the entry point to the range, accompanied by Ireland's Connemara Original, Islay's Laphroaig Select and Bowmore Small Batch. Read more
Chivas Regal Shows Support For Social Entrepreneurs Who Win The Right Way | 2nd October, 2014
Chivas Regal, the world's first luxury whisky, has launched The Venture – a global search for the most promising social entrepreneurs: those with businesses or ideas that use enterprise and innovation as a force for good. Read more
Jack Daniels Sinatra Select | New Limited Release | A Satisfying Salute to a Timelss Friendship | 25th September, 2014
The true and timeless relationship between Frank Sinatra and Jack Daniel's has received a satisfying salute with Sinatra Select. Destined to be remembered as one of the finest releases by Jack Daniel's, this special edition Tennessee Whiskey celebrates a legendary friendship that lasted more than half a century. Read more
Spirit Of Speyside 2015 |
Bagpiping event organiser hits the right note with new appointment as Spirit of Speyside Whisky Festival administrator

- 24th September, 2014

An events organiser who has helped to manage one of the world's biggest bagpiping events is turning her attention to Scotland's other iconic national symbol - whisky. Pery Zakeri has been appointed to the role of festival administrator for the Spirit of Speyside Whisky Festival, working alongside the board of directors to deliver the 2015 programme. Read more
The Glenlivet Winchester Collection | 50 Years Of Craft Comes To Life | Part of The Glenlivet Winchester Coverage | 22nd September, 2014
Introducing the world's first collection of rare 50 Year Old single malt Scotch whiskies from The Glenlivet, on sale at Harrods from October 2014 - Read more
Investing in Whisky - A Guide by Martin Green Head of Whisky at Bonhams| Part of The Glenlivet Winchester Coverage - 22nd September, 2014
The launch of The Glenlivet Winchester Collection, Vintage 1964 this October is set to fuel the growing trend in whisky collecting around the globe. The first auctions for rare whiskies were held in the late 1980s and since then sales have become more and more popular as an increasing number recognise not just the investment potential of single malts but also the joy of collecting the world's finest objects. New markets with new buyers are also emerging, particularly in the Far East. - Read more
Alan Winchester Q&A about The Glenlivet Winchester Collection | Part of The Glenlivet Winchester Coverage - 22nd September, 2014
Master Distiller Alan Winchester has been anticipating the release the Vintage 1964 of The Glenlivet Winchester Collection for quite some time.Winchester, whose job was to complete the task started by Bill Smith Grant when he laid down the original casks 50 years ago, talks about his passion for single malt and how losing his chance to get into the Royal Navy as a teenager has been the gain of whisky lovers worldwide ever since. Read more
The Glenlivet Winchester Collection | 50 Years Of Craft Comes To Life With The Glenlivet Winchester Collection | Alan Winchester Q&A - 22nd Septmeber, 2014
October marks the inaugural release from The Glenlivet Winchester Collection: the world's first series of rare and precious 50 year old single malt Scotch whiskies from the single malt that started it all. "Vintage 1964" is the first release from this exquisite collection, anticipated to become one of the most sought after and priceless whisky collections on the planet. - Read more
Introducing Chivas 12 'Made For Gentlemen' By Bremont: A Celebration Of Craftsmanship, Style And Generosity | 22nd September, 2014
Chivas Regal, the world's first luxury Scotch whisky, has collaborated with award-winning luxury British watch brand, Bremont, to create the next installment of its much sought-after Made for Gentlemen Limited Edition collection, available globally from this month. Read more
Ardmore Distillery Latest Whisky Release | Introducing The Ardmore Legacy | 18th September, 2014
The Ardmore distillery has just launched The Ardmore Legacy, a lightly peated Highland single malt to be distributed by Maxxium UK. The Ardmore Legacy continues the distillery's history of producing the only traditionally peated Highland single malt whisky and will replace Ardmore Traditional Cask as its core expression. Read more
Auchentoshan Single Malt Scotch Whisky Launches the Longest Ever Wine Finish in the Industry | 11th September, 2014
25 years in the making, the 1988 Wine Cask Finish Brings Together the Best of American Oak and French Wine Barriques - Auchentoshan, the only distillery in Scotland to continuously triple distil every single drop of its whisky, is proud to launch its exclusive limited edition 1988 Wine Cask Finish. Read more
Laphroaig Live 2014 comes to Stockholm on the 24th September, 2014 | Watch live coverage on Planet Whiskies | 9th September, 2014
Laphroaig Live 2014 comes to Stockholm on the 24th September, 2014. This year's show will be streamed live from a tiny island called Fjäderholmarna which is part of the archipelago just outside Stockholm. Watch the webcast unfold Live on Planet Whiskies. Read more and watch the live webcast on the 24th September
The Glenlivet | Second New Permanent Release For The Glenlivet Nàdurra Range | 9th September, 2014
The Glenlivet has unveiled a second new permanent expression in its innovative Nàdurra range, building on its leadership of the dynamic growth of craft spirits. The Glenlivet Nàdurra First Fill Selection is drawn from casks made from American White Oak that have never before been used to mature Scotch whisky, with these casks... Read more
The Savoy's Tom Walker Reimagines Heritage Cocktails To Create The Dewar's 'True Scotch' Collection - 9th September, 2014
Glasgow, Scotland 2014 – DEWAR'S(R), the world's most awarded blended Scotch whisky, has collaborated with award-winning bartender, Tom Walker, to create the DEWAR'S TRUE SCOTCH collection – whisky cocktails inspired by heritage recipes, reimagined with a contemporary twist. Read more
Tomatin Distillery New Limited Releases | Cuatro Series | 3rd September, 2014
The Tomatin Cuatro Series presents four unique limited edition expressions of Tomatin Highland Single Malt Scotch Whisky. All distilled on the same day, the whisky was matured for nine years in traditional American Oak casks and was then transferred to four different types of Sherry butts for a period of over three years. As a result each of the four expressions have developed their own unique characteristics. The range includes: Fino, Manzanilla, Oloroso and Pedro Ximenez. Read more
Glengoyne Wins Best Scotch Whisky Trophy at the China Wine and Spirits Awards 2014 - 2nd Sept, 2014
Glengoyne 25YO Highland Single Malt Scotch Whisky is celebrating winning the Trophy for Scotch Whisky of the Year at this year's China Wine & Spirits Awards (CWSA). 100 specialist judges from China's top buyers, importers, distributors, retailers and sommeliers were chosen to blind taste wines and spirits from 35 countries to judge CWSA's 2014 competition. Read more
Kilchoman Distillery Releases Port Matured Single Malt| Latest Whisky Release | 26th August, 2014
Kilchoman, Islay's newest distillery will next week release its first ever port cask matured whisky, just 1000 cases (6) of the special edition release will be bottled. Kilchoman's Port Cask Matured release, the first of its kind from the distillery, is fully matured in ex Ruby Port casks allowing for the full influence of the port casks to be imparted into the whisky. Read more
Bowmore's Much Anticipated Limited Edition, Devils Casks, Releases Second Edition | 15th August, 2014
The global hysteria of Bowmore's Devils Casks is back with the second release in the series. Bowmore , Islay's first distillery, is proud to announce the second release in its sell-out Devil's Casks series. Read more
BenRiach Distillery Releases Batch 11 Of Its Single Cask Bottlings | 14th August, 2014
BenRiach has today, 14 August, released the latest batch, its eleventh, of single cask bottlings. It comprises fourteen superb casks that were bottled in July and all are available as of today, ideal for leisurely summer tasting. Read more
The Macallan Receives Planning Approval For New £100m Distillery In Speyside | 5th August, 2014
The Macallan has today (5th August 2014) been granted planning permission by The Moray Council for a new £100m iconic distillery and visitor centre. Read more
GlenDronach Launches 18 Years Old Tawny Port Finish | Tasting Notes | 4th August, 2014
4th August, 2014 | GlenDronach | GOLDEN syrup, red fruit compote and red grapefruit – a mouth-watering description of the new GlenDronach 18 year-old Tawny Port expression launched today. Read more
The Benriach Distillery Company Wins 11 Medals In The 2014 International Wine And Spirits Competition | 25th July, 2014
THE BenRiach Distillery Company has won 11 medals, including two Gold Outstanding medals, across its three brands at this year's International Wine and Spirits Competition. Read more
Walsh Whiskey Distillery has now obtained full planning permission for its new state-of-the-art distillery in Royal Oak, Co. Carlow - 23rd July, 2014
The €25 million distillery to be developed at the site at Royal Oak has been granted planning permission and work is to commence in September and construction to be complete by December 2015. The long-term plan envisages a the development of a world-class, independent, craft Irish whiskey distillery; maturation warehouses and a unique visitor experience by the banks of the River Barrow in Royal Oak. The planned distillery visitor centre will cater for 75,000 'whiskey tourists' by 2021. Read more
Wemyss Malts new Single Cask releases for July 2014 including 31 yo from Bowmore Distillery - 23rd July, 2014
Edinburgh based boutique Spirits Company Wemyss Malts is delighted to announce the release of a new parcel of single cask Scotch whiskies. The latest release includes a single grain single cask whisky for the first time and the most valuable whisky Wemyss has ever released in a 31 years old single cask from Bowmore distillery. Read more
The Famous Grouse Release Limited Edition Commonwealth Games Whisky For Glasgow 2014
As the official whisky provider to the Glasgow 2014 Commonwealth Games, The Famous Grouse has released a limited-edition single malt to mark its sponsorship of this momentous sporting event. This special bottling will see the release of just 1,800 bottles of Glenturret 1986 Cask Strength single malt whisky, making this a true collector's edition. Read more
Irish Distillers Unveils Midleton Very Rare 2014 | 15th July, 2014
Irish Distillers Pernod Ricard has unveiled the 2014 edition of its prestigious Midleton Very Rare whiskey, the first to be hand selected by Master Distiller, Brian Nation, following his appointment in 2013. Read more
The Naked Grouse Unveiled it Updated New Look | The Naked Truth | 15th July, 2014
The Naked Grouse blended Scotch whisky, distributed by Maxxium UK, has unveiled its updated new look. Reinforcing the brand's premium positioning, the distinctive updated packaging exudes quality, combining craft and luxury to reflect the simple, hand-crafted blend inside. Read more
GlenDronach releases Batch 10 of its single cask bottlings | 15th July, 2014
AWARD-WINNING GlenDronach Distillery has today (July 14th) released Batch 10 of its renowned single cask bottlings. Nine outstanding casks, ranging from 1990 to 2002, were selected by Master Distiller Billy Walker. Each one of these casks from the Aberdeenshire distillery ... Read more
The world's number one bourbon Jim Beam welcomes Maple to the family - 10th July, 2014
The world's number one bourbon, Jim Beam® Bourbon, has launched a new limited edition marque, Jim Beam® Maple. Exclusively available in Tesco stores and selected bars, Jim Beam Maple is the latest innovation from the famous Kentucky distillery. Read more
World-Class Golfer Ian Poulter Announced as Founding Captain of Innovative New Ballantine's Online Golf Club | 9th July, 2014
Ballantine's, the world's No 2 Scotch whisky and part of the Pernod Ricard family of brands, yesterday announced the launch of the Ballantine's Golf Club; a unique and innovative online Golf Club, inspired by golf and its lifestyle and aimed at those who share an appreciation of golf and a love of fine whisky. Read more
Highland Park Delves Into Its Dark Origins For Major New Release - 2nd July, 2014
Highland Park today announced the launch of a new core expression inspired by the cunning spirit and courageous personality of its founder, Magnus Eunson. Read more
Glenfiddich Launch The Prestigious "Excellence 26 Year Old" | 30th June, 2014
The World's Most Awarded single malt Scotch whisky unveils their latest luxury expression, Glenfiddich Excellence 26 Year Old. Glenfiddich Excellence 26 Year Old, the latest expression from the World's Most Awarded single malt Scotch whisky, is an important addition to the family run distiller's prestigious collection of aged single malts Read more
Label 5 Kicks Off an Instagram Video Contest 5" City - 23rd June, 2014
Leading Scotch Whisky Brand LABEL 5, is launching on the 10th of June an amazing competition through its Facebook pages, the 5" City contest, which invites its worldwide fans to take a 5-second Instagram video of their favourite city, to get a chance to win a round-the-world trip for 2! Read more
Wild Turkey®Bourbon Cocktail Competition seeks the best of UK Bartenders - 21st June, 2014
Gruppo Campari's Wild Turkey® Bourbon launched its annual UK Cocktail Competition last month to seek out the best whisky bartender in the country. The iconic American brand will be touring the UK over the course of the summer in search of a bartender with a passion for the authentic Kentucky Bourbon Whiskey. Read more
Duck's at Kilspindie House Whisky Review | Choose From Over 90 Malts | Also Selection of Malts from SMWS at Duck's at Kilspindie House

Planet Whiskies were very kindly asked to do a whisky review just 18 miles outside Edinburgh and of course we gratefully accepted. This tasting was taking place at Duck's at Kilspindie House, which is located in the lovely seaside village of Aberlady. With over 90 malts behind the bar we knew we were in for an interesting night. As we were driving to Ducks, and of course the whisky tasting which was going to be that night, an overnight stay was required. Read about this whisky tasting and review at Duck's at Kilspindie House
From Dream To Dram | New Fife Distillery at Kingsbarns is "Topping Out" | 17th June, 2014
The new single malt distillery under construction at Kingsbarns in Fife has passed another milestone in its development with the completion of the roof of the refurbished listed building. Read more
Johnnie Walker and Colin Montgomerie Launch Johnnie Walker Blue Label® Ryder Cup Limited Edition - 9th June, 2014
9th June, 2014The Ryder Cup legend Colin Montgomerie toasted the perfect blend of whisky and golf at Gleneagles today as he unveiled a rare Johnnie Walker Blue Label Ryder Cup Limited Edition Scotch Whisky. Read more
Duke And Duchess Of Cambridge Officially Re-Open Scotland's Oldest Distillery | Glenturret Distillery home to The Famous Grouse Experience | 29th May, 2014
Glenturret Distillery, Scotland's oldest and most visited whisky distillery and home to The Famous Grouse Experience, welcomed The Duke and Duchess of Cambridge today (Thursday 29 May). Read more
Glenglassaugh Releases Two New Expressions In Its "Massandra Connection" Range - 29th May, 2014
AWARD-WINNING Glenglassaugh has added two stunning whiskies to its renewed "Massandra Connection" series. They are a 35 Years Old Madeira Wood finish and a 41 Years Old Sherry Wood finish, and are available worldwide as of today (29 May). Read more
Fathers' Day Whisky Gifts for the 15th June | Ardmore Traditional Cask | Laphroaig 10 Year Old | The Macallan Gold | Highland Park 12 Year Old
A DRAM FOR ALL DADS - If you're looking for the perfect gift this Father's Day, then look no further than our handpicked selection of award-winning single malt whisky...Read more
Spencerfield Spirit Shine at the Scotland Food & Drink Excellence Awards 2014 - 24th May, 2014
Fife drinks company Spencerfield Spirit is celebrating after being crowned a double winner at the national Scotland Food & Drink Excellence Awards.Spencerfield scooped the coveted Drinks (alcoholic) category with its whisky, The Feathery and also the overall Small Business of the Year award. Read more
Latest Whisky Release | Laphroaig Single Malt Scotch Whisky Unveils Laphroaig Select | Read Tasting Notes | 19th May, 2014
Laphroaig Single Malt Scotch Whisky, distributed by Maxxium UK, proudly reveals Laphroaig Select, the newest edition to the award-winning Laphroaig portfolio. Laphroaig Select's unique character is derived from the special selection of casks chosen for maturation. The heart of the spirit is drawn from a final maturation in new American Oak casks, rarely used for Scotch whisky. Read more
Kilchoman Distillery Releases 4th Limited Edition 100% Islay | Latest Whisky Release | 8th May, 2014
Independent farm distillery, Kilchoman, is releasing its 4th limited edition 100% Islay whisky on Monday (12 May). Forty first-fill bourbon barrels were selected, 32 five year old and eight four-year-old for the limited edition bottling which will be available worldwide, through existing distributors and online. Read more
BenRiach 12 Year Old Sherry Wood Matured Wins "Spirit Of Speyside" Whisky Festival Award - 8th May, 2014
The BenRiach 12 years old Sherry Wood Matured is the winner of the 12YO and under category in this year's Spirit of Speyside Whisky Festival. Some 350 votes were cast in the competition, the only awards contest where the winners are determined by members of the whisky-loving public. Read more
The Glenlivet | New Single Cask Edition The Glenlivet Kymah Released As Heinemann Duty Free Travel Retail Exclusive | 1st May, 2014
Pernod Ricard Travel Retail Europe has unveiled the latest of its much-anticipated, limited edition Single Cask Editions – The Glenlivet Kymah. This exclusive edition is limited to 528 hand written and individually numbered bottles and is launching exclusively with Heinemann Duty Free at Frankfurt airport. Read more
VisitScotland | Brand new gin and whisky recipes unveiled ahead of Whisky Month 2014 | Lists of whisky events in May 2014 | 29th April, 2014
Whisky Month 2014 is just around the corner and to celebrate the month long programme of events taking place in May, Drambuie has created a new whisky cocktail recipe called the MacKinnon Punch. If whisky doesn't suit your palate, however, the Strathearn Distillery in Perthshire has created a new hand-crafted gin especially for Homecoming Scotland 2014. Read more
BenRiach: From Sleeping Giant To Shooting Star In Ten Years - 29th April, 2014
Back in 2004, Billy Walker and his two South African partners Geoff Bell and Wayne Kieswetter purchased BenRiach, turning it into one of Scotland's most admired distilleries. Read more
The Glenlivet Nàdurra Expands Into A Range Of Cask Experiences - 26th April, 2014
The Glenlivet, the original single malt whisky, is expanding its celebrated The Glenlivet Nàdurra brand into a range featuring different cask experiences as it aims to build on its strong development in the growing single malt whisky market*. The Glenlivet Nàdurra Oloroso will be introduced to Travel Retail Europe in May 2014. Read more
Tomatin Makes Changes to its Core Range 14 Year Old Port Finish and 1988 Vintage | 26th April 2014
The Tomatin Distillery Co Ltd has announced a change to the line-up of its core range of single malts. A 14 year old Port Wood Finish and a batch release 1988 vintage are being introduced, while the 15 year old and 30 Year Old expressions will be removed. Read more
Tomatin Distillery | Ryder Cup Hero Gallacher Lines Up For Tomatin Pro-Am | 17th April, 2014
Former Ryder Cup captain Bernard Gallacher is to lead a field of nearly 300 golfers teeing up for the Tomatin Homecoming Single Malt Pro-Am over three of Scotland's most renowned links courses later this year. Read more
Wild Turkey® Opens State-Of-The-Art Visitor Centre For Kentucky Bourbon Trail® - 15th April, 2014
LAWRENCEBURG, KY (April 15, 2014) – Perched high on a hill 275 feet above the Kentucky River sits a shining beacon for the iconic Wild Turkey Distillery® – a new, 9,140-square-foot, state-of-the-art Visitor Centre. Officially open to the whiskey-drinking public today, the breathtaking structure stands as an architectural feat in this small pocket of Bourbon country and caps off a more than $100 million investment by Gruppo Campari to thoroughly modernize and expand the distillery experience. Read more
Ballantine's Launches Limited Edition Golf Packs For 2014 - 14th April, 2014
Ballantine's, the world's No. 2 Scotch whisky, has today announced the 2014 release of its popular Limited Edition Golf Packs, available for its 17 and 21 Year Old blends. Ballantine's has a long-standing association with golf, dating back to 1960. The Limited Edition Golf Packs, first launched in 2012, are designed to reinforce the shared values, provenance and heritage between the renowned Scotch whisky and one of Scotland's most revered sports. Read more
A Quintet of victories for Ian Macleod Distillers at the San Francisco World Spirits Competition - 14th April, 2014
The San Francisco World Spirits Competition, the most prestigious and highly regarded spirits competition in the USA, has announced a quintet of medals for Ian Macleod Distillers brands' Glengoyne Highland Single Malt Scotch Whisky and Tamdhu Speyside Single Malt Scotch Whisky. Read more
Exel Wines to Host Home of Whisky Festival at Salutation Hotel, Perth on 3rd May - 9th April, 2014
Exel Wines is to host the first ever whisky festival in Perth with the support of Homecoming Scotland 2014. The Home of Whisky Festival will take place in the Salutation Hotel, Perth on Saturday 3 May between 12-5pm. Read more
Tomatin - New Product Release - Cù Bòcan Highland Single Malt Scotch Whisky - Limited Edition Cask Strength 1989 | 9th April, 2014
Following on from the launch of our standard batch release Cù Bòcan Highland Single Malt Scotch Whisky at the end of last year, we are delighted to announce the release of our first limited edition expression for the range. Read more
Laphroaig distillery crowned Whisky Visitor Attraction of the Year - 8th April, 2014>
Laphroaig Single Malt Scotch Whisky, distributed by Maxxium UK, has been awarded the Whisky Visitor Attraction of the Year in Whisky Magazine's global Icons of Whisky 2014 competition. Read more
Kilchoman Releases Second Limited-Edition Loch Gorm | Islay Single Malt | Latest Whisky News | 8th April, 2014
Independent farm distillery, Kilchoman, has just released a limited edition Loch Gorm Single Malt Whisky. Only 2850 cases (17,100 bottles) of the five year-old bottling will be available worldwide through existing distributors and online. Read more
The Macallan Unveils Masters Of Taste Collaboration With The World's Best Restaurant, El Celler De Can Roca - 7th April, 2014
The Macallan today unveils its latest exciting collaboration - The Macallan Masters of Taste – bringing together the supreme craft and innovation of two of the world's leading masters to create the ultimate taste experience. Read more
Glenglassaugh releases first batch of single cask bottlings - 4th April, 2014
GLENGLASSAUGH has today (4 April) released its first batch of single cask bottlings. Revived from the dark and hand-selected by Managing Director and Master Distiller Billy Walker, there are eight phenomenal malts in Batch 1 which range from 45 to 28 years. Read more
Spirit Of Speyside 2014 | Distilleries Celebrate Drams As They Open Their Doors At Spirit Of Speyside Whisky Festival - 3rd April, 2014
Many glasses will be raised to Scotland's famous whisky region when the Spirit of Speyside Whisky Festival kicks off next month – and some of the toasts will take place in venues which are opening their doors to the festival for the first time. Read more
Ballantine's Launches New Online Film 'Ben Mead's Art of Drumming' - 3rd April, 2014
Ballantine's unveils the latest in a series of global films, harnessing innovative new filming techniques to create stunning visualisations of the shapes and sight of sound . Read more
Spirit of Speyside 2014 Whisky Festival | From The Quirky to the Bizarre: Spirit of Speyside Whisky Festival Offers A Dram Fun Time For Everyone - 3rd April, 2014
When one of the world's biggest festival celebrating of Scotland's national drink arrives in Speyside in May, there will be much, much more than whisky to whet the appetite of visitors. The Spirit of Speyside Whisky Festival features a packed programme of over 370 events ranging from the quirky to the bizarre. Read more
Latest Whisky Release | Glengoyne introduces New 25 Year Old - 31st March, 2014
Glengoyne Highland Single Malt Scotch Whisky is expanding its whisky portfolio with the release of an outstanding 25YO bottling. Matured exclusively in hand-selected sherry casks for a quarter of a century, this unique malt is an important addition to the Glengoyne collection, which includes the 10, 12, 15, 18, 21 Year Old and Cask Strength malts. Read more
Spirit of Speyside Whisky Festival launches treasure hunt with a difference - 27th March, 2014 - There's gold – liquid gold – in them there hills!
The liquid gold rush will come to Scotland's most famous whisky producing region as treasure hunters gather to seek out bottles of exclusive single malt that have been hidden in the Speyside landscape. Read more
SAN FRANCISCO 2014 AWARDS - Tomatin Awarded four medals - 27th March, 2014
Tomatin have been awarded four medals from the San Francisco World Spirits Competition 2014. This competition is regarding as one of the most respected spirit competions in the world. This competition saw the Tomatin products evaluated by top spirits professionals on a blind tasting basis. Read more
CÙ BÒCAN WINS DESIGN AWARD - Cù Bòcan wins 'Best New Launch Whisky' at World Whiskies Design Awards - 23rd March, 2014

The Tomatin Distillery Co Ltd is celebrating a win at the World Whiskies Design Awards 2014. Its newest single malt brand, Cù Bòcan Highland Single Malt Scotch Whisky, was awarded the 'Best New Launch' award. The World Whiskies Design Awards are the annual awards recognising excellence in bottle, label and pack design. Judged by an international panel of design experts, the winners were . Read more
Introducing Glenglassaugh Torfa, A New Richly Peated Highland Expression - 21st March, 2014

GLENGLASSAUGH has launched a new richly peated Highland single malt that will now be part of its core range along with Revival and Evolution. Glenglassaugh Torfa, with its smoky, peaty, phenolic nature, is a unique expression and quite different to the usual type of whisky produced in the Highlands. Read more
Bowmore | Greetings From Islay | Latest Bowmore expression, Small Batch | 19th March, 2014
Bowmore, the first distillery on Islay, Scotland's Whisky island, is proud to introduce it's latest expression, Small Batch - a perfect and accessible embodiment of the Taste of Islay. The distillery has used its century's long experience to create a perfect combination of flavours that encapsulate - read more.
Margaret wins global PR account for William Grant & Sons Innovation brands - 14th March, 2014
London based creative agency Margaret has strengthened its food and drink division with a new account win for the retained Global PR for the William Grant & Sons Innovation portfolio. Margaret will be responsible for helping to develop outstanding creative ideas that will build the portfolio in global markets. The brands include Reyka vodka, Solerno liqueur. Read more
Walsh Whiskey Distillery And Interbrands Nordic Announce Sales And Distribution Agreement - 10th March, 2014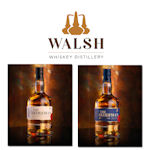 Walsh Whiskey Distillery have this week announced an agreement with "Interbrands Nordic" for the exclusive distribution of "The Irishman" range of Whiskies and Liqueurs across Scandinavia .
A major coup for the "Walsh Whiskey" team as "Interbrands Nordic" are one of the leading privately owned premium wine and spirits distributors operating in the Nordic region with existing premium spirit brands such as "Russian Standard Vodka", "Patron" and "Angustura" as well as Read more
Two New Speyside Single Malts Released as Tormore Reveals New Look - 6th March, 2014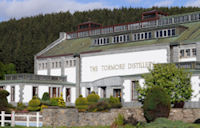 Chivas Brothers, the Scotch whisky and premium gin business of Pernod Ricard, has released two new small batch, single malt whiskies from its Speyside distillery, Tormore. The launch of Tormore 14 Year Old and Tormore 16 Year Old, both produced in limited quantities from a small number of carefully-selected casks, coincides with a new identity for the brand, as it aims to appeal to the growing number of discerning drinkers who appreciate the craft quality and provenance of Speyside single malt whisky. Read more
Shortlist Announced for Spirit of Speyside Whisky Festival Whisky Awards - 28th February, 2014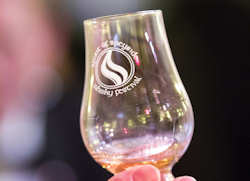 A mouthwatering competition has been set up in the Spirit of Speyside Whisky Festival Whisky Awards, with eight of the region's finest malts set to battle it out for honours in the eagerly anticipated annual contest.
A judging panel comprising industry leaders, acclaimed writers and specialist retailers whittled down 46 entries at a blind tasting event at the Knockomie Hotel in Forres this week before finally settling on their finalists in four categories. Read more
Chivas Celebrates The Skill Of The Master Bartender With Exclusive New Cocktail Competition | 26th February, 2014
As the world's first luxury Scotch whisky, recognised by modern gentlemen around the globe for its exceptional quality, timeless style and exclusivity, Chivas Regal deserves a place in all the world's finest bars. Read more
GlenDronach Launches New Grandeur 24 Year-Old - 20th February, 2014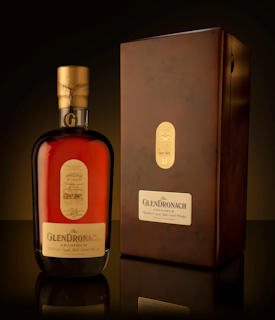 THE START of a new year brings a new limited edition GlenDronach single malt designed for the serious connoisseur.
Replacing the GlenDronach Grandeur 31 Years Old that has now sold out, the GlenDronach Grandeur 24 Years Old is another exquisite long-aged representation of the smooth, complex and full-bodied style for which GlenDronach Distillery is justly famous worldwide. Read more
Whisky News - Introducing The Glenrothes 1969 Single Cask - 15th February, 2014
The Word extraordinary is often overused.
Defined as something beyond the expected, it should be reserved only for the truly remarkable. With that in mind, it is our pleasure to introduce the second expression from our Extraordinary Single Cask collection – the Glenrothes 1969 Single Cask #11485. Read more
Maltstock 2014 | The Relaxed Whisky Weekend | Newsletter | 13th February, 2014
Welcome to the first Planet Whiskies press release for Maltstock 2014. Below are some details about Maltstock 2014 and also other whisky events that they will be going to in 2014. They also have just launched their new look website and you can see details below. Read more
Irish Whiskey Cheer Continues As Jameson Reveals New Limited Edition For St. Patrick's Day- 7th Feb, 2014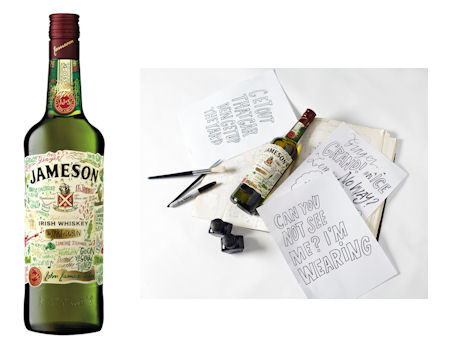 Jameson, the world's favourite Irish whiskey, is celebrating its rich Irish heritage ahead of St Patrick's Day with the release of a new Limited Edition design for its iconic bottle, inspired by the sights, sounds and atmosphere of its hometown, Dublin.
The new limited edition bottle, which is the fourth to be released by Jameson in celebration of St Patrick's Day, has been designed by award-winning Irish illustrator, Dermot Flynn, and will be sold in 40 markets worldwide – demonstrating the continued growth and popularity for Irish whiskey, driven by the ever-increasing popularity of this iconic brand. Read more
World Whisky Day - 100 Days to go - More Young Drinkers Opt For Whisky - 6th February, 2014
For generations whisky has been associated with older drinkers but times are changing. A new survey to mark 100 days to World Whisky Day shows more young people than ever before are choosing to drink whisky but not in traditional ways. Over 60% of young people aged 18 to 24 declared they were whisky drinkers but a quarter of them said it had to be with Coke or other mixers. Read more
New sales record set for Spirit of Speyside Whisky Festival as tickets go on sale for 2014 celebrations - 6th February, 2014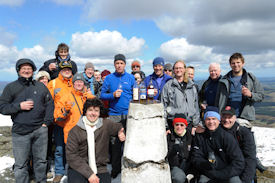 A new sales record has been set by the Spirit of Speyside Whisky Festival, with £30,000 of event tickets being sold within 20 minutes at the weekend. It took an hour for sales to reach the same milestone in 2013, and with tickets continuing to be rapidly snapped up, this year's Festival is on course to be the biggest yet.
Tickets went on sale on Saturday (February 1) evening, and within the first hour 527 revellers had made purchases – most of them for multiple events. Read more
Glenfiddich Latest News - Celebrate Valentine's Day with Glenfiddich | 4th February, 2014
Valentine's Day is the one day of the year when romance can be seen in the form of flowers, champagne and a delicious dining experience for two. For 2014, why not cosy up to your loved one with a bottle of exquisitely smooth Glenfiddich 15 Year Old Single Malt Scotch Whisky, and let your imagination run away to the beautiful Highlands of Scotland. Read more
Aberlour shows what lies behind the crafting of its rich and complex single malt - 4th February, 2014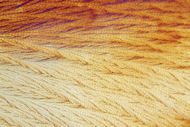 A world-first series of super-macro images of whisky unveil the enigma behind the expert craft and natural beauty of the premium single malt, Aberlour. The images have been taken by David Maitland, one of the world's foremost nature photographers. Aberlour commissioned him to chart the journey of the whisky's creation taking in microscopic views of the rock, water and wood used in the whisky-making process, such as the granite mountain from where the distillery... Read more
Highland Park | A Bonnie Burns Night with a Twist | Latest Whisky News | 16th January, 2014

For one week only, 20th – 26th January 2014, Michelin-starred restaurant, Seven Park Place located at luxury boutique hotel, St James's Hotel and Club in Mayfair will be hosting an exclusive six-course tasting menu from the four corners of Caledonia, which includes a dram of Highland Park single malt whisky.
In collaboration with the Slow Food UK Chef Alliance and their partner Highland Park Whisky, Executive Chef William Drabble Read more
The Famous Grouse Experience | A Toast To Burns At Scotland's Oldest
Distillery | Glenturret Distillery | 15th January 2014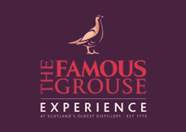 Glenturret Distillery, Crieff, Scotland's oldest and most visited whisky distillery and home to The Famous Grouse Experience, is celebrating Burns Day in style with a weekend-long celebration of live theatre and music on Saturday 25 and Sunday 26 January.
Headlining the two-day event is one of the world's leading Burns performers, Christopher Tait, who will be re-enacting the Tam o' Shanter and recalling the life and works of our most famous son. Read more
Bowmore Distillery | New owners at the Harbour Inn, Islay | Latest Whisky News | 9th January, 2014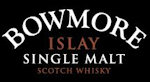 Morrison Bowmore Distiller's are pleased to announce that they have taken ownership of The Harbour Inn on the beautiful whisky island of Islay. The award-winning hotel and restaurant boasts seven en suite bedrooms and is a popular destination for both visitors and island residents alike. Read more
The Macallan to auction six litre "Imperiale" decanter of Macallan 'M' - 9th January, 2014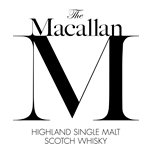 The Macallan is to auction an impressive 6 litre "Imperiale" version of the highly sought after Macallan M - the world's most sophisticated single malt whisky, contained within a beautifully designed and meticulously crafted crystal decanter.
M represents a masterpiece created from the collaboration between three masters of their crafts; Fabien Baron, Founder and Creative Director of Baron & Baron, Silvio Denz, President and CEO of Lalique and Bob Dalgarno, Whisky Maker at The Macallan. Read more
Kilchoman's whiskies | Ideal accompaniment to Burns' Suppers | Latest Whisky News | 7th January, 2014
Wi Usquebe - We'll Toast the Bard!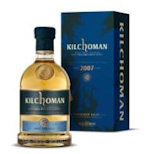 7 January 2014: Islay's independent farm distillery, Kilchoman, has three outstanding whiskies which make an ideal accompaniment to each stage of a special Burns' Suppers this month.
The Kilchoman 2007 Vintage is the oldest single malt Kilchoman has released to date and recently won the Whisky Advocate's Award for Islay Single Malt of the Year 2013. Read more