Spirit of Speyside Whisky Festival launches treasure hunt with a difference - 27th March, 2014
There's gold – liquid gold – in them there hills!
The liquid gold rush will come to Scotland's most famous whisky producing region as treasure hunters gather to seek out bottles of exclusive single malt that have been hidden in the Speyside landscape.
A group of distilleries known as The Famous Five ­- Glenfarclas, Tomintoul, Tamnavulin, The Glenlivet and Cragganmore – have teamed up to offer bottles of single malt whisky valued at over £600 as the haul for lucky scavengers.
The grown-up treasure hunt has been organised as part of the Spirit of Speyside Whisky Festival, which will welcome thousands of whisky lovers from around the globe from May 1 to 5.
Festival-goers will be able to take part in the hunt for free, simply by following the clues that appear at the Festival hubs in the towns of Elgin, Aberlour, Dufftown, and Tomtintoul on Festival transport and on Facebook and Twitter.
Tomintoul and Glenlivet Development Trust – which operates in an area regarded as the beating heart of Speyside's whisky production – is behind the Liquid Treasures event.
Trust chairman Charlie Ironside says he hopes the treasure hunt will encourage visitors to spend more time in the Tomintoul and Glenlivet area during their trip to the region.
He adds, "Our organisation was set up to help regenerate the rural economy, and working with large events like the Spirit of Speyside Whisky Festival – an event which is renowned with whisky lovers throughout the world – is key to that.
"Thousands of visitors come to the area every year to visit our historic distilleries and learn more about the industry, and what we want to do is to encourage them to spend more time here.
"They might come for the whisky, but we hope they will leave with a better knowledge of what else Tomintoul and Glenlivet has to offer – incredible walking and mountain biking trails, rich built and natural heritage, fantastic wildlife and some of the most breathtaking scenery in Scotland."
Each of the five distilleries have offered up some of their most exclusive bottlings for Liquid Treasures, which will run for the duration of the five-day festival. Details of the hidden malts will be announced nearer the event, but will be a worthy addition to any collection.
Clues – which will test whisky knowledge rather than local geography – will be posted each day, and participants will be able to piece together the puzzle of the secret locations. Clues will also be posted on Twitter, and participants will be able to follow the latest news by using the hashtag #liquidtreasures. The hunt can be followed at facebook.com/TomintoulGlenlivet and on Twitter @TGDevTrust
Mr Ironside adds, "This area of Speyside is where the Scotch whisky industry started, as The Glenlivet was the first licensed distillery in Scotland. The hills in these parts are alive with stories of smugglers and illicit stills, so it seems right that we should once again have people scouring the area trying to find some treasure of their own."
Spirit of Speyside Whisky Festival chairman James Campbell says that Liquid Treasures looks set to be one of the most popular events on this year's programme. The Festival line-up includes more than 370 events, such as nosings, tastings, distillery tours, walks, art exhibitions and food pairing.
It will also launch a brand new attraction this year – The Spirit of Speyside Sessions. A festival in its own right, the Sessions will feature performances by some of the leading acts in Scottish traditional music in venues closely linked to the whisky industry.
The Spirit of Speyside Whisky Festival is one of the leading events for Year of Homecoming 2014 – a year-long celebration which showcases all that is great about Scotland. The Festival will also have the honour of kicking off Homecoming's own Whisky Month in May.
Mr Campbell adds, "Liquid Treasures is proving to be one of the most talked about events of the Festival, and I know that many, many people are planning to take part.
"The great thing about this event is that it is so accessible – it is open to absolutely everyone. I wish each and every one of our budding pioneers the very best of luck in their attempts to strike gold in Speyside."
Tickets for all events in the 2014 Spirit of Speyside Whisky Festival programme can be bought via the website – www.spiritofspeyside.com The Festival is also active on social media – facebook.com/WhiskyFestival and @spirit_speyside on Twitter.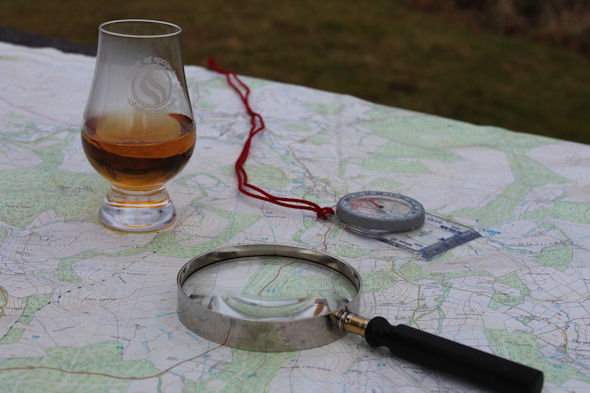 Read about The Spirit of Speyside Whisky Festival 2014
<< Back to all the latest whisky news brought to you by Planet Whiskies
Distillery of the Month: November 2023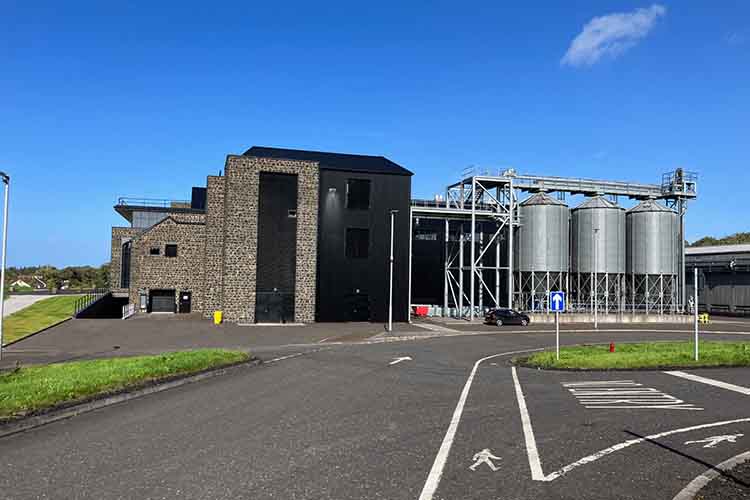 Planet Whiskies visited the new Bushmills Distillery in Northern Ireland on the 25th and 26th of September. Read our review of the experience of Bushmills and Northern Ireland at Planet Whiskies tour of Bushmills and Northern Ireland
You can also read the whole section about Bushmills Distillery at Bushmills Distillery Information on Planet Whiskies... So Bushmills is Planet Whiskies Distillery of the Month title for November 2023
Whisky Advent Calendars 2023
Get Newsletter
Subscribe to our newsletter to get latest news, popular news and exclusive updates.