Exclusive Burns Bottling: Burns Night 2018 with SMWS whisky: 11th January, 2018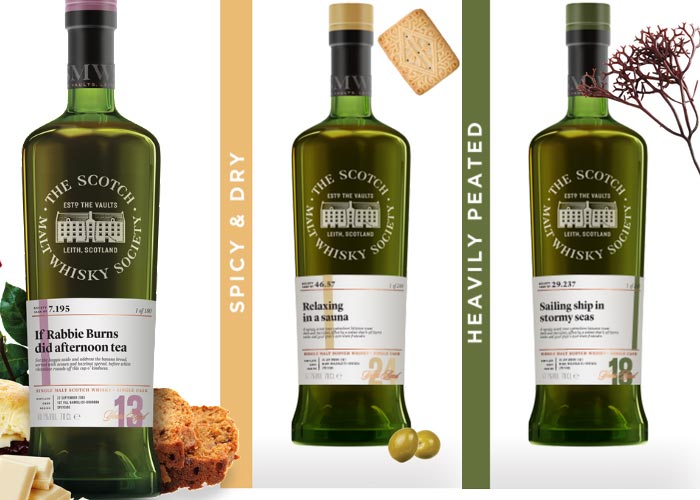 Burns Night 2018 is celebrated throughout Scotland and the world on the 25th January and is a way of looking at Robert Burns and his life. Us Scots treat this night very seriously in every detail with the way we dress, the food we consume and of course the dram of whisky at key parts to the evening.
Below is a selection of different whiskies from the SMWS that could be ideal for your Burns night. So browse below and click either the photo or the text below to be taken to a page online to buy. Finally, whatever plans you have whether heading to a private Burns Night function or a meal with a few friends in the house, remember to have a dram and celebrate the life of Burns.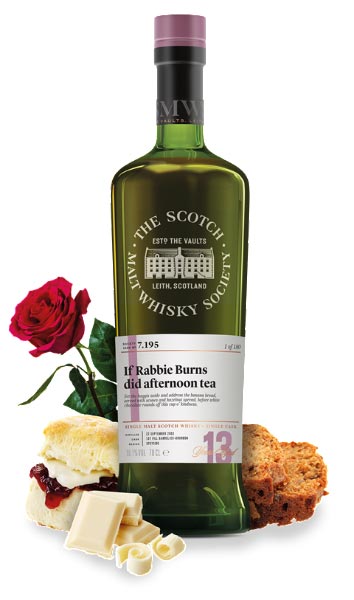 Indulge in a sophisticated soirée with our celebratory bottling 7.195 If Rabbie Burns did afternoon tea. Sweet, fruity and mellow, let this charming whisky captivate your senses with delicious banana bread, crystallised ginger, spiced apricot chutney and the aroma of a red, red rose.
IF RABBIE BURNS DID AFTERNOON TEA
CASK No. 7.195
Click to buy online for £65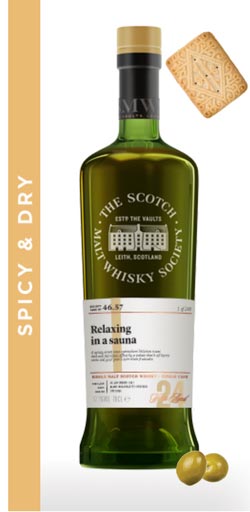 RELAXING IN A SAUNA
CASK No. 46.57
Click to buy online for £105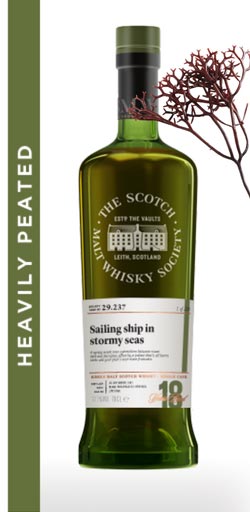 SAILING SHIP IN STORMY SEAS
CASK No. 29.237
Click to buy online for £124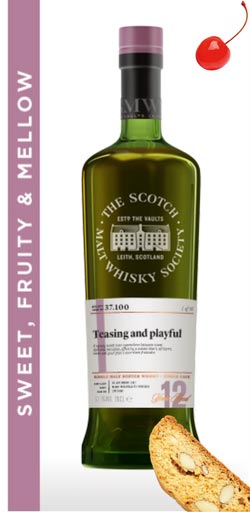 TEASING AND PLAYFUL
CASK No. 37.100
Click to buy online for £56.50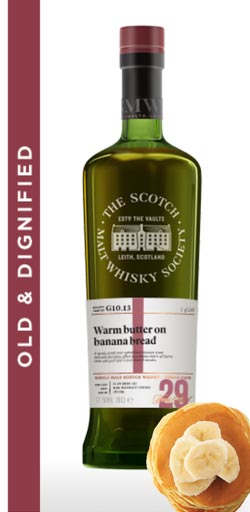 WARM BUTTER ON BANANA BREAD
CASK No. G10.13
Click to buy online for £102