Memyss Malts and Blends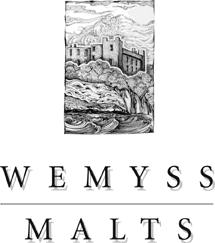 The Wemyss Family have been connected to the Scottish Whisky Industry since the turn of the 19th Century and has a longstanding passion for the Scottish Whisky Industry when John Haig (founder of Haig's) built his first distillery on Wemyss land. The barley that is produced on the Wemyss Estates is highly rated by many of the leading distillers and there is even the famous Cameron Bridge distillery located within a few miles of the Estate.
If you have never heard of Wemyss Malts here is a brief introduction about the name Wemyss. It is pronounced as 'weems' and is a Scots word for caves – as in the caves that pepper the rocky shore of Fife. The range of malts and blends that are produced are excellent and their ranges of malts are all hand crafted. Each whisky is produced uniquely for the bottle and not the distillery and this is a great way to make the whisky consumer know what they are going to receive within each bottle they purchase.
Wemyss Malts have a very important person within the Whisky Industry on their side and his name is Charlie Maclean – the Scottish authority on malt whisky. His passion is for Single Cask Malts and only selects truly exceptional single casks. His standards are very high and will only except the best and rejected the majority of cask that he samples. All this means the single cask are all very high quality from Wemyss and each batch is limited to between 300 to 600 bottles as the rest would not be to the correct standard.
The Wemyss Single Cask all have the minimum strength of 43%, but most of 46%. There are also selections of cask strengthbottles available. All these malts are not coloured in any way so what you receive is the natural state of the whisky with its own individual character. Within this range there are four that deal with the top Scottish whisky regions – Speyside, Highland, Islay and the Lowlands and are all excellent. They are all so good that the hardest part with the Wemyss range is which one to sample first.
Wemyss also have a fine range of blended whiskies and again these are all cask under the expert eye of Charlie Maclean. All the blends that Wemyss produced are selected by sampling hundreds of casks and only the very best are used so they can offer to the whisky industry the very best.

Below you will find the malts and blends that Wemyss have to offer and tasting notes to go with each of the bottles. There is also a link where you can purchases theses whisky. After this there is a selection of international retails where you can go direct to them to purchases these excellent whiskies. More details can be found at www.wemyssmalts.com
Single Malts Whiskies from Wemyss
Blends Whiskies from Wemyss
Whisky Press Release from Wemyss Malts
Wemyss Malts launches new website and Cask Club with an exclusive 35 year old Caol Ila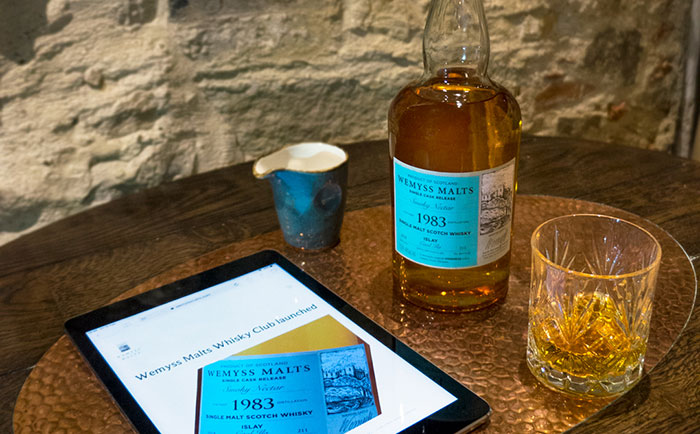 Family whisky makers Wemyss Malts have relaunched wemyssmalts.com, a brand new website offering whisky fans the chance to join the Wemyss Malts Cask Club. Membership offers access to unique bottlings released solely to the members as well as preview purchases of the latest malt whisky releases. Read more
Introducing The Wemyss Family Collection: 17th August, 2017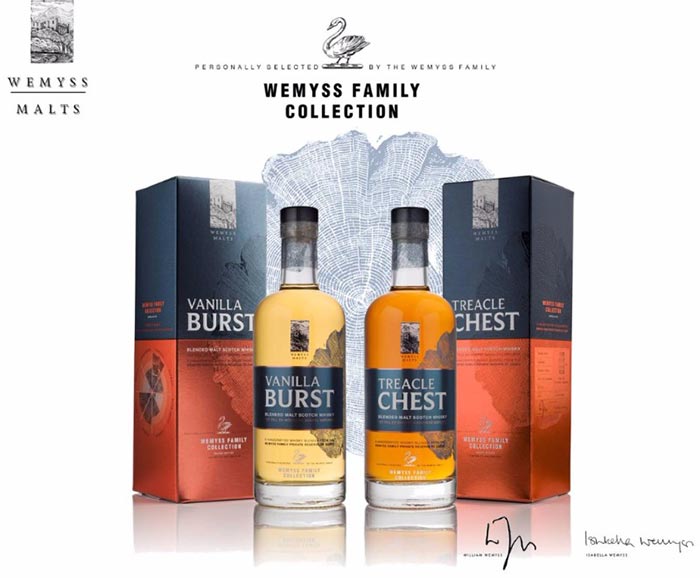 We have released a new range of blended Scotch malt whiskies named the Wemyss Family Collection which have been carefully and expertly produced from the family's own private collection of maturing whisky casks. Read more
Wemyss Malts Midsummer single cask release 2016 :: nine new single cask whiskies ranging from 18 to 27 years old :: 21st May, 2016
Wemyss Malts launches limited edition "Kiln Embers" whisky :: 9th September, 2015
Wemyss Malts New Range Awards Win :: Trio Of Silver Awards :: IWSC 2015 :: 23rd, July, 2015
World Whisky Award :: Wemyss Malts wins another World Whisky Award :: Velvet Fig :: 20th March, 2015
Wemyss Malts new Single Cask releases including cask strength "Kirsch Gateau" from Islay :: 5th February, 2015
Kingsbarns Distillery Welcomes Copper Pot Stills | Wemyss Malts | 4th October, 2014
From Dream To Dram | New Fife Distillery at Kingsbarns is "Topping Out" | 17th June, 2014
Wemyss Malts launches new blended Scotch Whisky | Lord Elcho | Tasting Notes | 8th April, 2014
Wemyss Malts Festive Season's Single Cask Releases - 14th October, 2013
Wemyss Malts new season's Single Cask Releases - 15th July, 2013
Wemyss family starts building Kingsbarns Distillery in Fife - 3rd June, 2013
Wemyss Malts new season's Single Cask Releases 6 casks across 4 decades - 30th April, 2013
Wemyss Malts signs up new sales manager, Jacqueline Sutherland - 5th February, 2013
Wemyss Malts new season's Single Cask Releases - 30th January - 2013
Wemyss Malts - Wemyss family to build new distillery in Fife - 9th January, 2013
Wemyss Malts new season's Single Cask Releases - 17th October, 2012
Wemyss Malts launches new premium blended Scotch Whisky – Lord Elcho - 17th September, 2012
Wemyss Malts and Darnley's View Gin appoint a new sales manager - 11th July, 2012
Wemyss Malts Single Cask Single Malt releases - 17th February, 2012
Wemyss Malts Release Single Cask Autumn List - 26th October, 2011
Wemyss Malts launches a new whisky called "The Hive" - 10th August, 2011