Whisky Advent Calendars 2021 (Whisky, Gin, Rum, Irish Whiskey, American Whiskey and Bourbon, Vodka, Flavoured Vodka, Tequila, Cognac)
Whisky advent calendar for 2021 will be available on the Planet Whiskies website in August 2021. We will have our usual selection available with a wide range of whisky calendars public with different types of whiskies. The prices vary depending on the quality of the whisky added to the calendars and will range from £50 to £10000. We look forward to displaying the whisky advent calendars over the coming weeks

A whisky advent calendar is a regular tradition, so this December, treat yourself to a special malt every day up to Christmas Eve 2021. Calendars also available in Gin, Rum, Irish Whiskey, Bourbon, Vodka, Tequila and Cognac
Advent Calendars for the whisky and spirit drinkers have become more popular over the last few years, and it's now something different to open every day of December up until Christmas Day. There are different types of Advert Calendars for all spirit drinkers, with around 50 to choose from below.
Below, you can see the different types of whisky calendars available from 2020
Premium Whisky Advent Calendar (2020 Edition)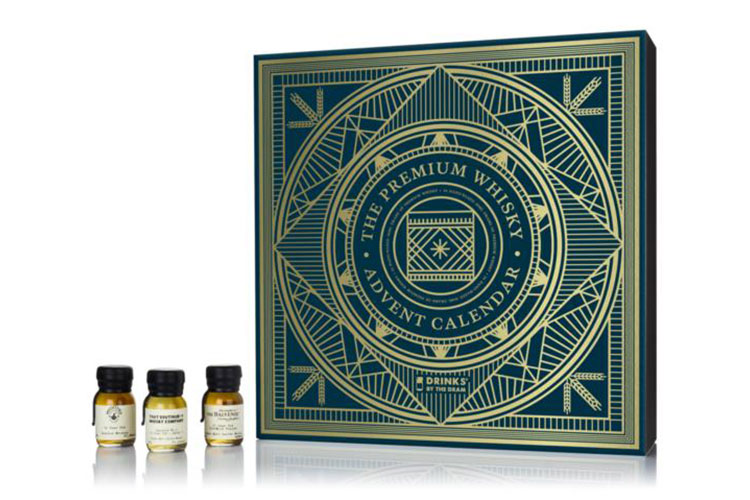 Premium Whisky Advent Calendar (2020 Edition) £249.95
The Whisky Shop Advent Calendar 2020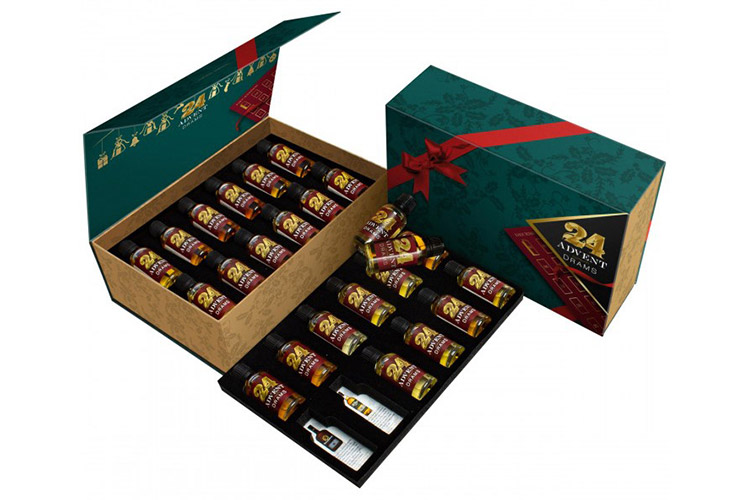 24 Advent Drams - Whisky Advent Calendar 24x3cl - Buy online today for only £99.00
---
Masters of Malt Advent Whisky Calendars 2020
Favourites include the Whisky Explorer Advent Calendar (2020 Edition) Blended Whisky (&pound 99.95), the very special whisky advent calendar Premium Whisky Advent Calendar (2019 Edition) Blended Whisky (£ 249.95) and the Rum Advent Calendar (£149.95), and there's even the Drinks by the Dram 12 Dram Premium Gin Collection Gin (£39) if you prefer gin instead of whisky.
If you ever thought about trying Japanese Whisky, there is one just for you - Japanese Whisky Advent Calendar priced at £189.95.
You can also choose from Irish Whiskey, Bourbon, Vodka, Flavoured Vodka, Tequila and Cognac
Or if you like to splash out more and have an excellent choice with old whisky, you could set the Old and Rare Whisky Advent Calendar which cost a cool £999. Over the next week or so, we should be adding the Very Old & Rare Whisky Advent Calendar at a very cool £9,999.95.
You can also build your own and select a spirit a day for 24 days. Below are more details about all the different types and just remember these different calendars for night time use only!!
See the full selection and buy online at www.masterofmalt.com/advent-calendars