Advent Calendars (Whisky, Gin, Rum, Irish Whiskey, Bourbon, Vodka, Tequila, Cognac and Douglas Laing)
Advent Calendars for the whisky and spirit drinkers have become more popular over the last few years, and it's now something different to open every day of December up until Christmas Day. There is a different type of Advert Calendars for all spirit drinkers, with 25 to choose available below.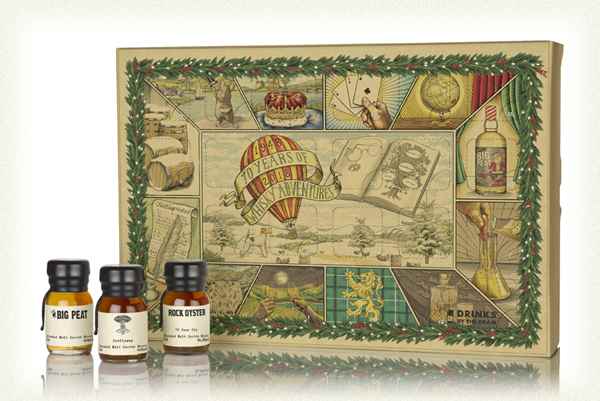 SMWS Advent Calendar 2018
Firstly, we have a special advert calendar from SMWS for only £150. The 25 cask of Christmas advent calendar is an advent calendar like no other. The advent calendar has an excellent selection from whiskies to spirits and even a couple of extra surprises thrown in along the way.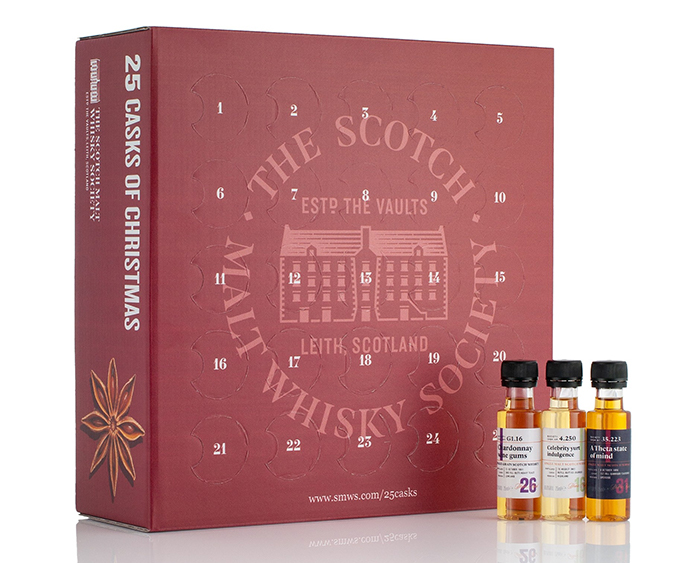 Click to buy the SMWS advent Calendar online for £150
Dekanta - Japanese Whisky Advent Calendar 2018
Dekanta Japanese Whisky Advent Calendar 2018 Standard and Premium Editions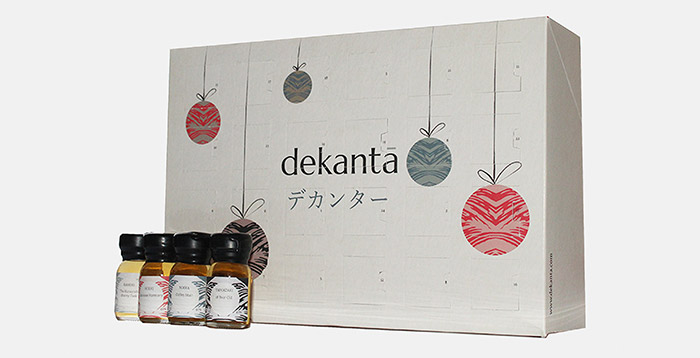 Dekanta have two whisky advent calendars available to buy online with the standard edition at $299.99 and the premium edition for $499.99.
Premium - Dekanta's premium Japanese Whisky advent calendar allows enthusiasts to experience Japan's most notable distilleries and brands. This includes Yamazaki, Hakushu, Hibiki, Taketsuru, Yoichi, Miyagikyo and even a sample from Karuizawa.
Standard - The standard calendar is jam-packed with excellent single malts, grains and blends from some of Japan's top producers. Explore 24 different drams from all across Japan. A range of superb single grain to single malt whiskies hailing from the most famous distilleries.
Buy Pemium Edition online for $499.99 (USD) - More details
Buy Standard Edition online for $299.99 (USD) - More details
Now for the full section of Advent Whisky Calendars
Favourites include the Whisky Advent Calendar (£149.95) and the Rum Advent Calendar (£149.95), and there's even the Ginvent Advent Calendar (£124.95), created in collaboration with Gin Foundry.
If you ever thought about trying Japanese Whisky, there is one just for you - Japanese Whisky Advent Calendar priced at £189.95.
You can also choose from Irish Whiskey, Bourbon, Vodka, Tequila, Cognac and a special one from Douglas Laing.
Or if you like to splash out more and have an excellent choice with old whisky, you could set the Old and Rare Whisky Advent Calendar which cost a cool £999 and Very Old & Rare Whisky Advent Calendar at a very cool £9,999.95.
You can also build your own and select a spirit a day for 24 days. Below are more details about all the different types and just remember these different calendars for night time use only!!
See the full selection and buy online at www.masterofmalt.com/advent-calendars
Whisky Advent Calendar (2018 Edition) 72cl, 44.3%
Drinks by the Dram - COST PRICE £149.95
Estimated despatch 8th October. Drinks by the Dram has once again bestowed the finest early Christmas pressie known to whisky lovers – the Whisky Advent Calendar! No choccy here – instead each... READ MORE

Scotch Whisky Advent Calendar (2018 Edition) 72cl, 45.1%
Drinks by the Dram - COST PRICE £149.95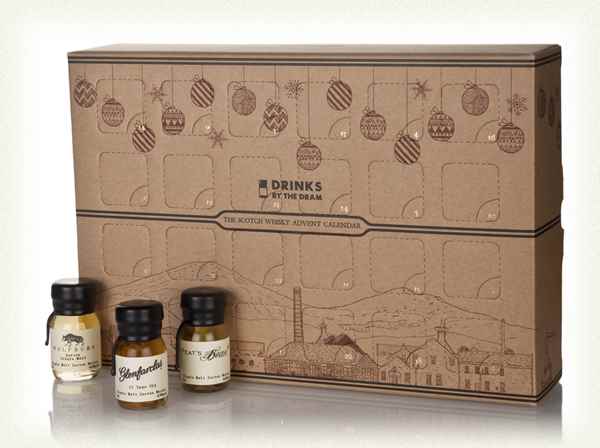 Estimated despatch 8th October. An entire advent calendar dedicated to the wonder that is Scotch whisky?! That's exactly what Drinks by the Dram has delivered with this magnificent box of tasty... READ MORE

Bourbon Advent Calendar (2018 Edition) 72cl, 47%
Drinks by the Dram - COST PRICE £139.95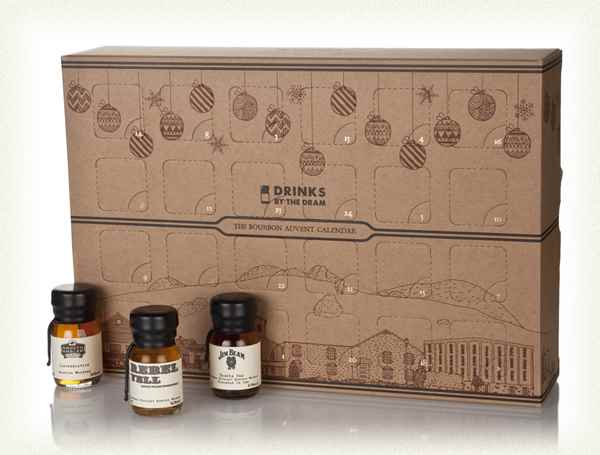 Estimated despatch 8th October. Drinks by the Dram's Bourbon Advent Calendar is back for 2017, and once again it is packed to the brim with brilliant bourbons from America's most exciting... READ MORE

That Boutique-y Gin Company Advent Calendar (2018 Edition) 72cl, 44.7%
That Boutique-y Gin Company - COST PRICE £99.95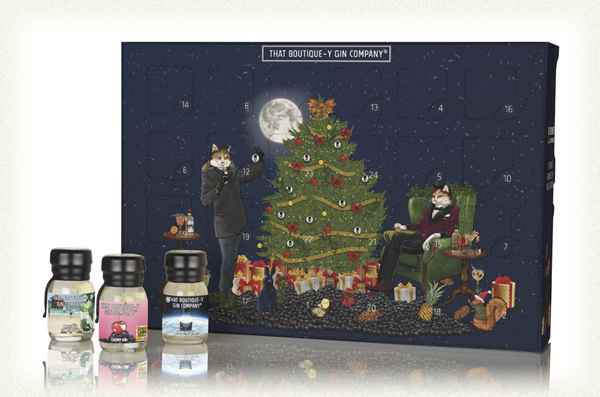 Estimated despatch 12th October Brand new for 2017 – That Boutique-y Gin Company has partnered with Drinks by Dram to craft an extraordinary haul of festive spirits: That Boutique-y Gin Company's... READ MORE


Whisky Advent Calendar - Red (2018 Edition) 72cl, 44.3%
Drinks by the Dram - COST PRICE £149.95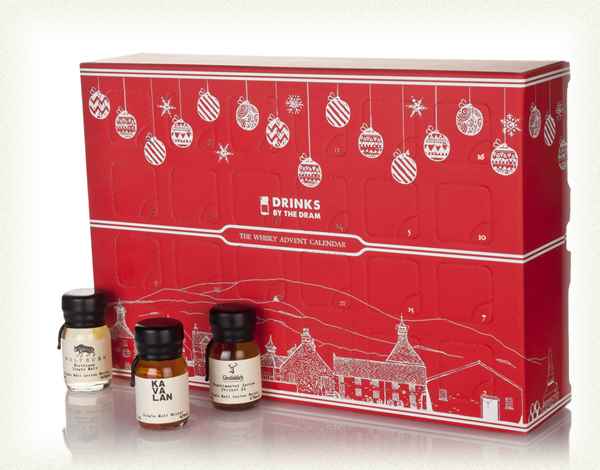 Estimated despatch 8th October. Drinks by the Dram has once again bestowed the finest early Christmas pressie known to whisky lovers – the Whisky Advent Calendar! No choccy here – instead each... READ MORE


Gin Advent Calendar (2018 Edition) 72cl, 45.1%
Drinks by the Dram - COST PRICE £124.95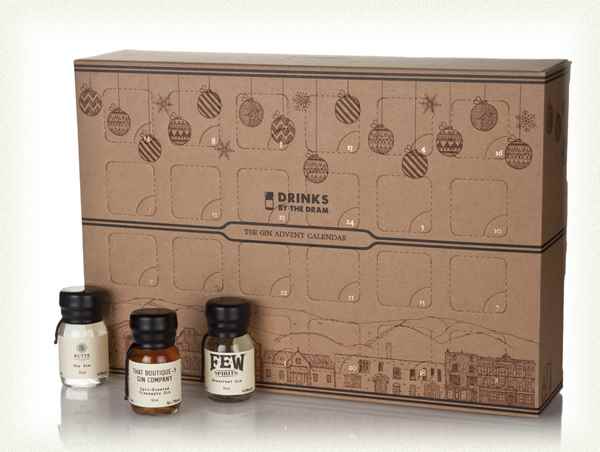 Estimated despatch 6th October Around the world in 24 gins? That's the premise of The Gin Advent Calendar, a festive box filled to the brim with everyone's favourite juniper-based libation! From. READ MORE


Premium Whisky Advent Calendar - Red (2018 Edition) 72cl, 47.5%
Drinks by the Dram - COST PRICE £279.95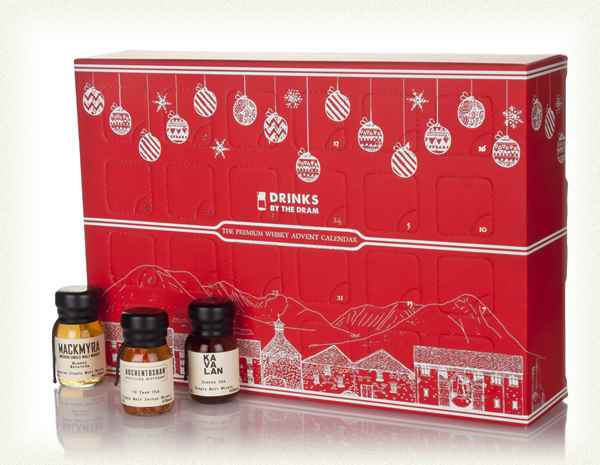 Estimated despatch 8th October. Drinks by the Dram's Premium Whisky Advent Calendar is packed with 24 rather thrilling whiskies that are a step up from the already incredible stash squirreled... READ MORE

Japanese Whisky Advent Calendar (2018 Edition) 72cl, 43.1%
Drinks by the Dram - COST PRICE £189.95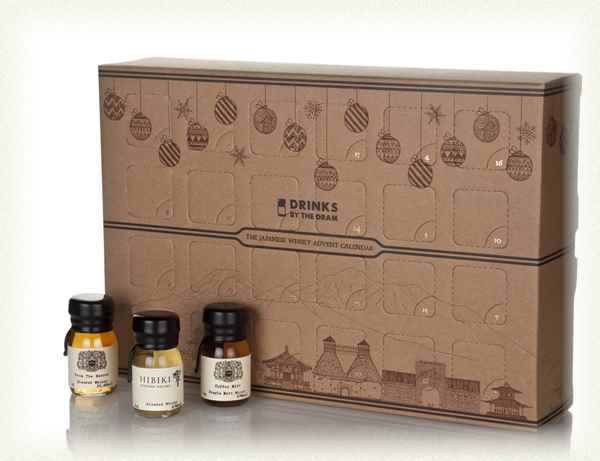 Estimated despatch 8th October. Last year's Japanese Whisky Advent Calendar from Drinks by the Dram was so popular it sold out not once but twice – so don't delay if you plan on supplementing... READ MORE

Irish Whiskey Advent Calendar (2018 Edition) 72cl, 44.3%
Drinks by the Dram - COST PRICE £149.95
Estimated despatch 8th October. Back due to popular demand, the Irish Whiskey Advent Calendar from Drinks by the Dram brings together some of Ireland's finest whiskeys. With a different dram... READ MORE

Ginvent Calendar (2018 Edition) 72cl, 43.3%
Drinks by the Dram - COST PRICE £124.95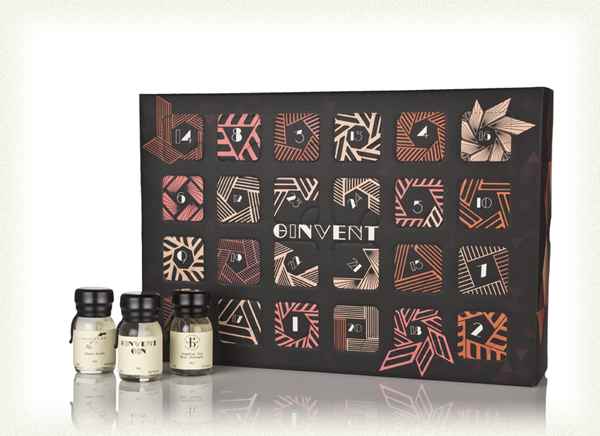 Estimated despatch 8th October. What festive joy! Drinks by the Dram has once again partnered with Gin Foundry to create one of the greatest Christmas treats known to mankind – the Ginvent... READ MORE

Rum Advent Calendar (2018 Edition) 72cl, 44.3%
Drinks by the Dram - COST PRICE £149.95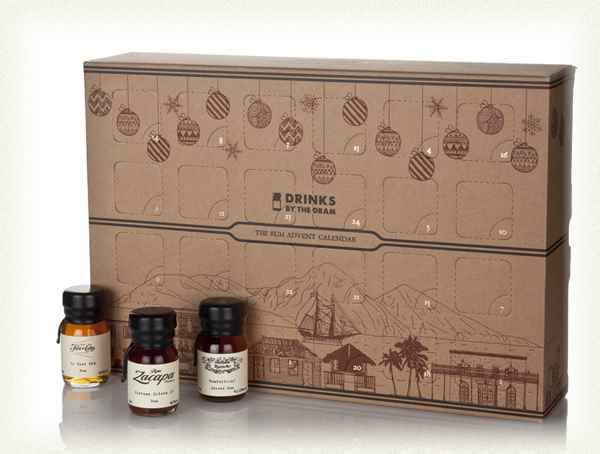 Estimated despatch 8th October. Created to banish the winter blues with a daily dose of liquid sunshine, Drinks by the Dram's Rum Advent Calendar brings the world's tastiest white, dark, spiced,... READ MORE

Single Cask Whisky Advent Calendar (2018 Edition) 72cl, 51.7%
Drinks by the Dram - COST PRICE £189.95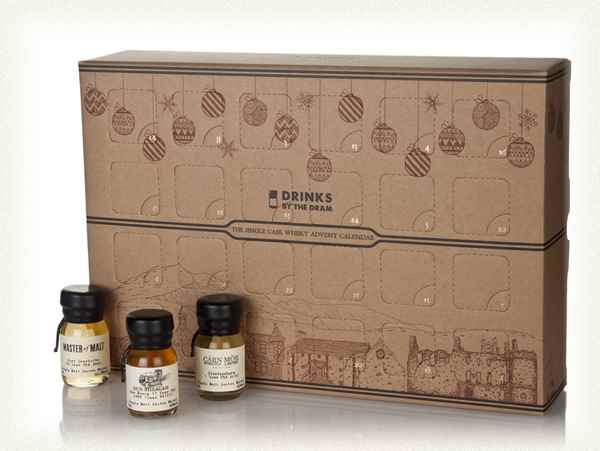 Estimated despatch 8th October. An entire advent calendar dedicated to single cask whisky? Drinks by the Dram has made all kind of spirited wishes come true with this handsome collection of... READ MORE

That Boutique-y Whisky Company Advent Calendar (2018 Edition) 72cl, 49.4%
That Boutique-y Whisky Company - COST PRICE £249.95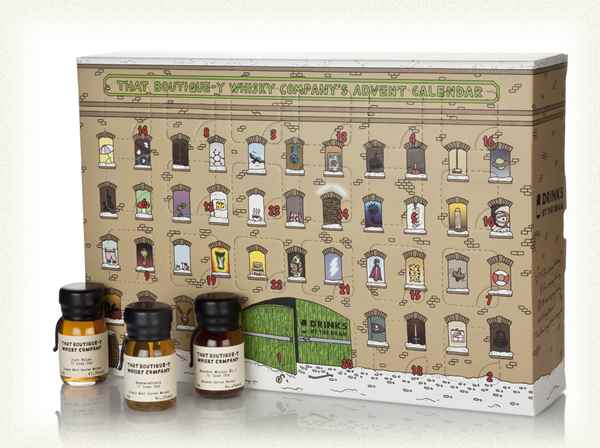 Estimated despatch 20th October They've done it again – That Boutique-y Whisky Company has teamed up with Drinks by the Dram for a second time to create something truly marvellous: That Boutique-y... READ MORE

Premium Whisky Advent Calendar (2018 Edition) 72cl, 47.5%
Drinks by the Dram - COST PRICE £279.95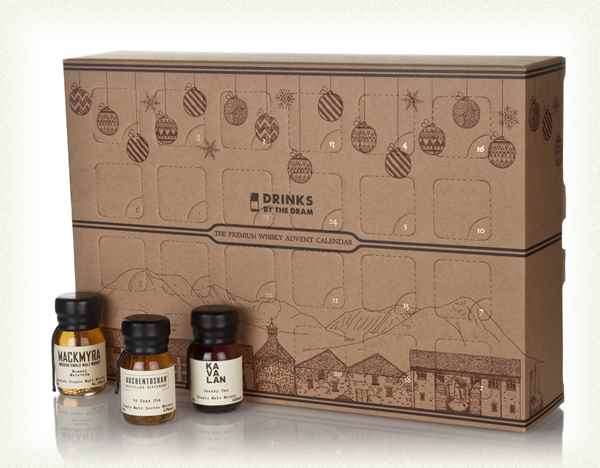 Estimated despatch 8th October. Drinks by the Dram's Premium Whisky Advent Calendar is packed with 24 rather thrilling whiskies that are a step up from the already incredible stash squirreled... READ MORE

Vodka Advent Calendar (2018 Edition) 72cl, 39.7%
Drinks by the Dram - COST PRICE £99.95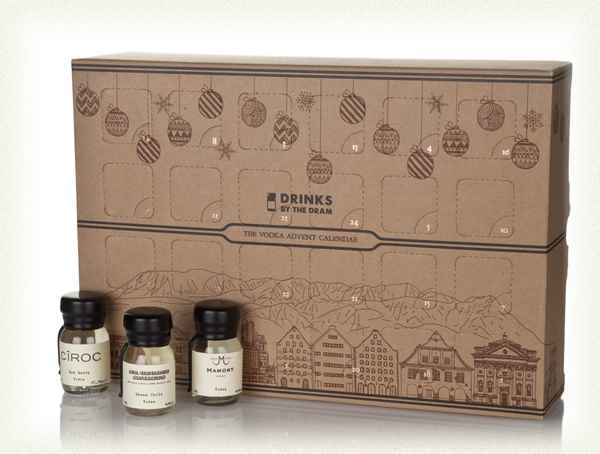 Estimated despatch 8th October. Drinks by the Dram has been putting the spirit into the pre-Christmas festivities for six years now, and 2016 heralded the arrival of the Vodka Advent Calendar... READ MORE

Tequila Advent Calendar (2018 Edition) 72cl, 40%
Drinks by the Dram - COST PRICE £149.95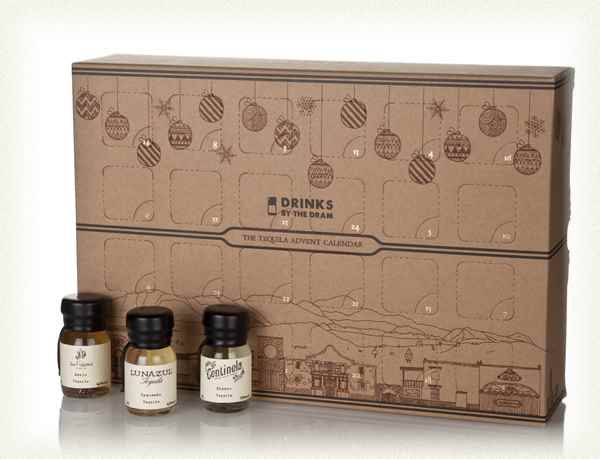 Estimated despatch 8th October. An advent calendar packed to the rafters with Tequila? Look no further than the Drinks by the Dram Tequila Advent Calendar! But these beauties aren't for knocking... READ MORE

The Cognac Advent Calendar (2018 Edition) 72cl, 40.9%
Drinks by the Dram - COST PRICE £149.95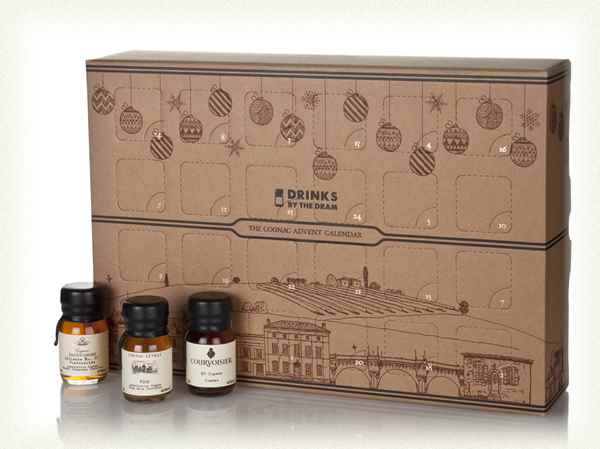 Estimated despatch 8th October. Looking for an elegant, indulgent start to the festive period? Drinks by the Dram's Cognac Advent Calendar should be on the radar of all imbibers of taste. Filled... READ MORE

Origin Single Botanical Gin Advent Calendar 72cl, 46%
Origin - COST PRICE £99.95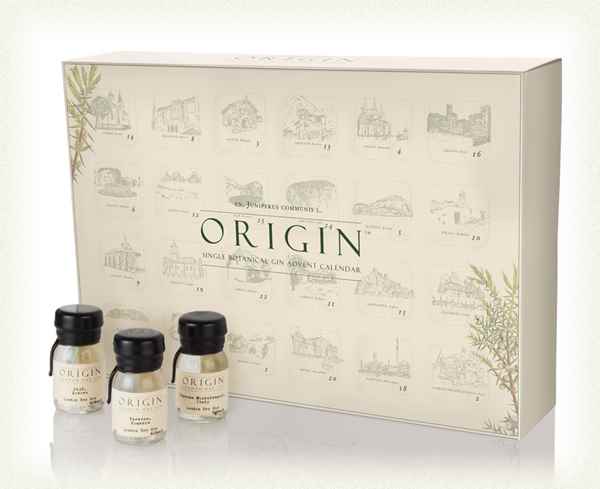 Estimated despatch 8th October. One for true gin aficionados – behind each of the Origin Single Botanical Gin Advent Calendar windows lies a 3cl dram made with juniper taken from a single... READ MORE

American Whiskey Advent Calendar (2018 Edition) 72cl, 45.9%
Drinks by the Dram - COST PRICE £139.95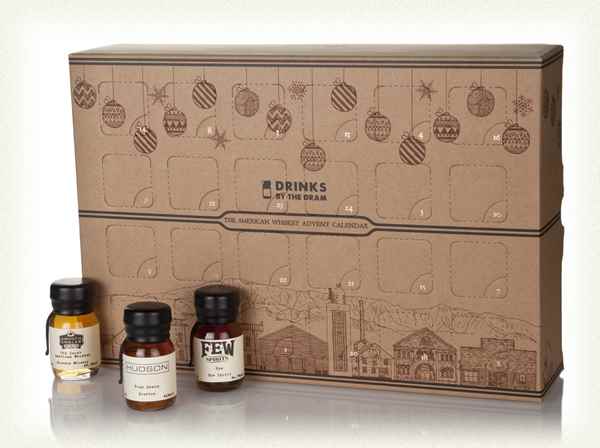 Estimated despatch 8th October. Fancy indulging in a taste of liquid Americana during Advent? Look no further! Drinks by the Dram has collected together 24 different 3cl drams – one for every... READ MORE

Armagnac Advent Calendar (2018 Edition) 72cl, 41.8%
Drinks by the Dram - COST PRICE £149.95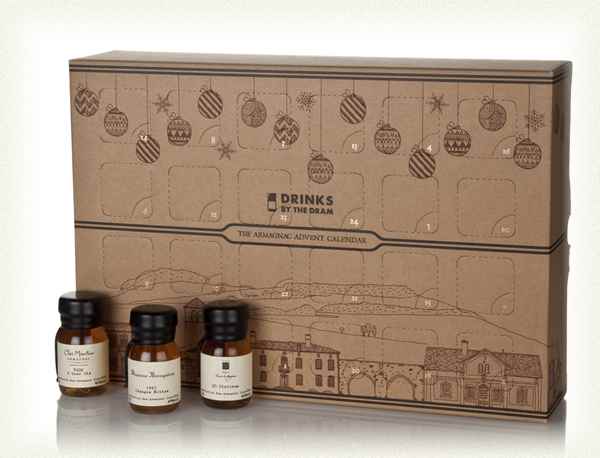 Estimated despatch 8th October. Drinks by the Dram's Armagnac Advent Calendar is back for 2017, shining a light on the underrated and under-explored brandy from Gascony. Single-distilled and... READ MORE

Douglas Laing Whisky Advent Calendar (2018 Edition) 72cl, 47.3%
Douglas Laing - COST PRICE £159.95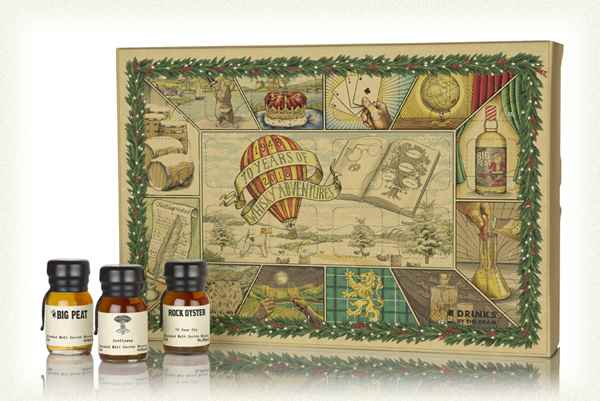 Estimated despatch 12th October Brand new for 2017 – Douglas Laing has teamed up with Drinks by the Dram for an incredible December treat: The Douglas Laing Whisky Advent Calendar! Bursting with... READ MORE

Very Old & Rare Whisky Advent Calendar - Walnut (2018 Edition) 72cl, 47.1%
Drinks by the Dram - COST PRICE £9,999.95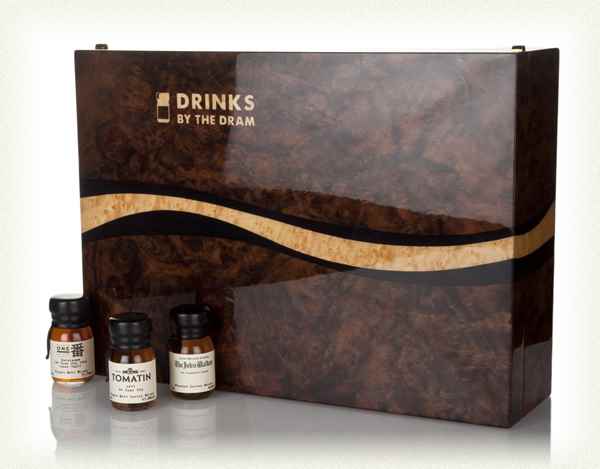 Estimated despatch 8th October. A truly extraordinary creation from Drinks by the Dram, the Very Old & Rare Whisky Advent Calendar is filled to the brim with the very finest whiskies ever to... READ MORE

Old and Rare Whisky Advent Calendar (2018 Edition) 72cl, 48.4%
Drinks by the Dram - COST PRICE £999.95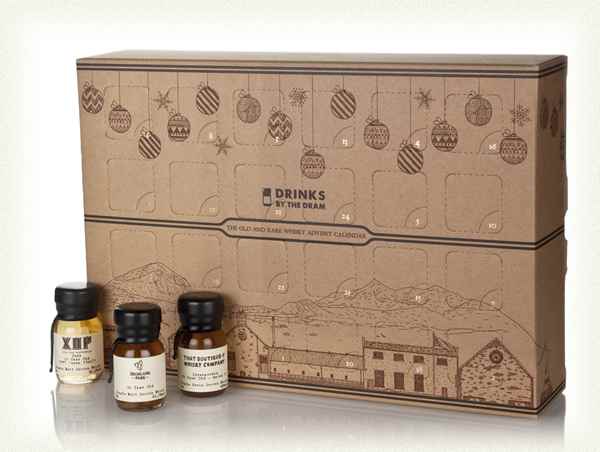 Estimated despatch 8th October. Just in case our Whisky Advent Calendar and Premium Whisky Advent Calendar didn't get enough excitement flowing, Drinks by the Dram has upped the ante once again... READ MORE

Glenfarclas Whisky Advent Calendar (2018 Edition) 72cl, 47.5%
Drinks by the Dram - COST PRICE £279.95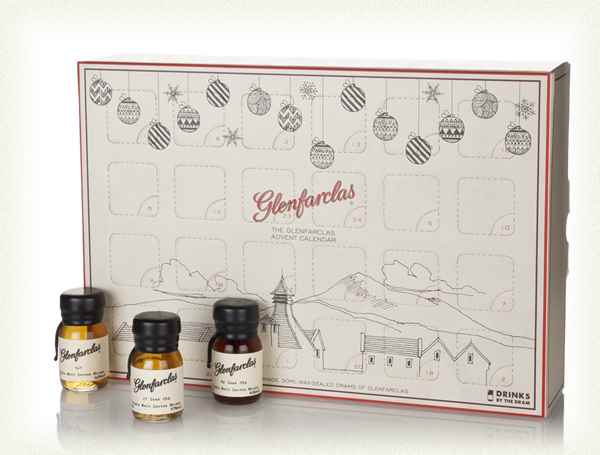 Estimated despatch 8th October. Speyside single malt Scotch distillery Glenfarclas is renowned for its divinely sherried Christmas cake-y whiskies – so it is beyond fitting that Drinks by the... READ MORE


Mezcal Advent Calendar (2018 Edition) 72cl, 43.5%
Drinks by the Dram - COST PRICE £149.95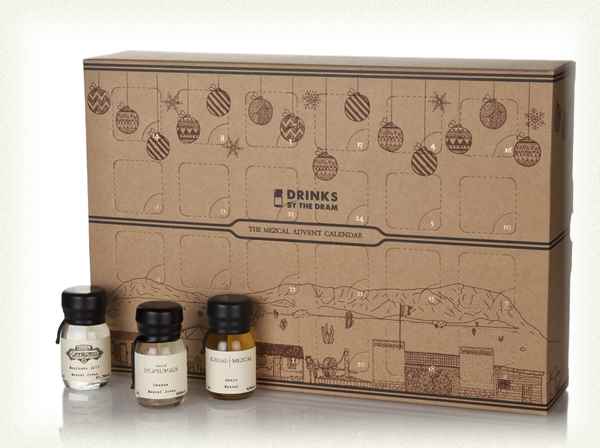 Estimated despatch 8th October. One agave-filled advent calendar is just not enough – last year Drinks by the Dram launched the Mezcal Advent Calendar, and it is back for 2017 by popular demand! READ MORE