Scottish Whisky Association - Information and Press Releases

Welcome to the page on Planet Whiskies all about the Scottish Whisky Association. The Scotch Whisky Association (SWA) is here to promote and protect the interests of everything that is to do with the whisky industry in Scotland and also to promote the brand around the world. They will make sure that other countries do not call their whisky Scotch as this is not allowed as only Scotland can made Scotch Whisky.
The SWA has been around for over 90 years and with the Scottish Whisky Industry having yearly exports of excess of £3bn the industry is a must for the Scottish Economy. Below on this page are all the press releases that have been sent to Planet Whiskies over the last couple of year, but if you are wanting to head to the SWA website please click on the below link.
The principal functions of the SWA are summarised below, but you can find out more about the SWA by click on the link for the Scottish Whisky Association
To protect the integrity of Scotch Whisky worldwide

To promote responsible attitudes to alcohol consumption

To secure fair and equal access to international markets

To tackle tax discrimination and secure appropriate regulation of the industry

To promote Scotch Whisky as a quality product made from natural raw materials

To represent the industry's interests at governmental level both at home and abroad
Below are all the press releases that the Scottish Whisky Association have supplied to Planet Whiskies. There are some very interesting news stories on this page and just by browsing down this page you can see the passion the SWA have towards Scottish Whisky and making sure it protects our brands of Scotch Whisky around the globe.
Scottish Whisky Association Latest Whisky News
SWA announces new director of strategy and communications
Published Date: 18th March 2019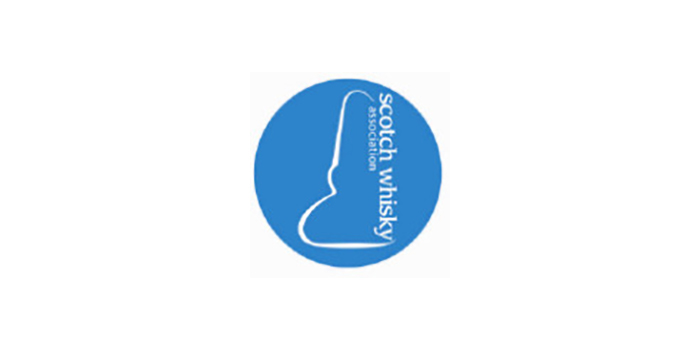 The Scotch Whisky Association (SWA) has confirmed the internal promotion of Graeme Littlejohn to the position of Director of Strategy and Communications. Read more
Post-war record of scotch whisky distilleries: Scottish Whisky Association
Published Date: 5th September, 2018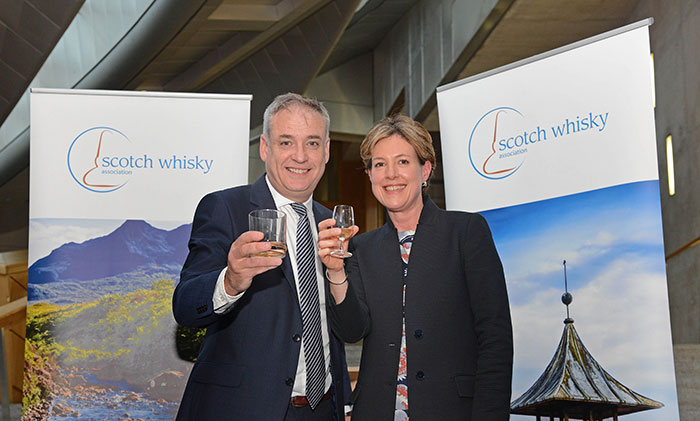 Richard Lochhead MSP and Karen Betts, CEO, SWA
At a reception at the Scottish Parliament on 4th September, MSPs joined the industry to celebrate the success story Scotch Whisky, with more distilleries now operating across Scotland than in the past seventy years, the Scotch Whisky Association (SWA) reveals today. Read more
Scotch Whisky tourism more popular than ever - distillery visits and spend increasing: 9th September, 2017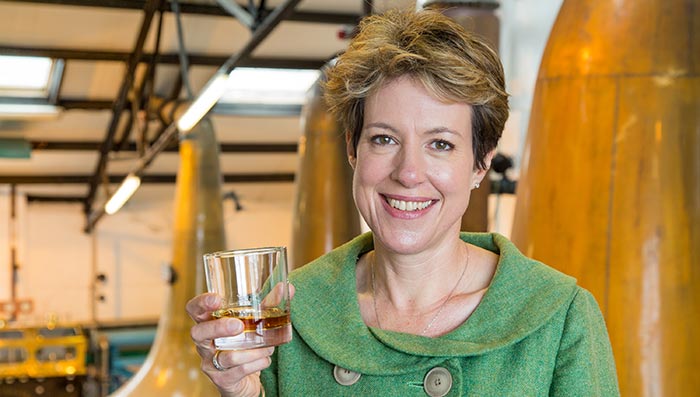 Photo - Karen Betts, Scotch Whisky Association on Islay this week
Scotch Whisky distilleries achieved a record 1.7 million visits last year - up almost 8% on 2015 - and more sites than ever are opening their doors to showcase the skill and craftsmanship of this iconic industry. Read more
Scotch Whisky export volumes and valuations 2016 - 28th April, 2017
In the calendar year 2016, exports of Scotch Whisky increased in value by £153 million to more than £4 billion (£4,008,927,149), and by volume to the equivalent of more than 1.2bn bottles1 an increase of 4% and 4.8% respectively. This is the first time since 2011 that both value and volume of Scotch exports recorded positive annual growth rates, and the first time ever that Single Malt exports have exceeded £1bn. But bottled Blended Scotch Whisky is still by far the biggest category. It accounted for 69% of all Scotch volumes and values exported in 2016. Read more
The Scotch Whisky Association - New figures show Scotch is biggest boost for UK balance of trade
The Scotch Whisky Association comments on Scottish GDP figures announced today: 5th July, 2017
Karen Betts, Scotch Whisky Association chief executive, said: "It's very encouraging to see growth in the Scottish economy in the first quarter of the year, and the substantial contribution Scotch Whisky has made to that. The Scotch Whisky industry, which employs more than 10,000 people in Scotland, adds almost £5 billion of value annually to the Scottish economy. Read more
Brexit and Scotch: What dooes it mean for the Scottish Whisky: 3th August, 2016
With the result of the UK deciding the leave Europe on the 23rd June 2016, the Scottish Whisky Association has released a press release for what we know so far. There is a long way to go down the road of Brexit but below they have stated some fascinating points and is a must read for everyone within the Scottish Whisky Industry. Read more
Scotch Whisky industry body appoints new legal counsel :: Caitlin O'Donnell ::4th July, 2016
The Scotch Whisky Association has appointed Caitlin O'Donnell as legal counsel, joining a team of lawyers specialising in safeguarding Scotland's national drink. Read more
Scotch Whisky Association appoints new director of legal affairs :: Alan Park promoted from senior legal counsel :: 23rd April, 2016
Alan Park has been promoted to the position of director of legal affairs at the Scotch Whisky Association (SWA), to replace Magnus Cormack who leaves the organisation he joined 33 years ago.  Read more
SWA :: Latin America – what UK businesses can learn from Scotch Whisky :: 11th February, 2016
Businesses in the UK should take Scotch Whisky's lead and recognise the advantages of trading with Latin America and, in particular, targeting its growing middle class population, an audience in Edinburgh were told last night (10 February). Read more
Scotch Whisky industry meets with Treasury Minister on 76% tax burden :: SWA makes case for 2% excise cut in March Budget :: Last year's cut contributed to £96m increase in spirits revenue for Treasury :: 3rd February, 2016
The Scotch Whisky industry this week met with the Treasury in advance of the UK Budget on 16 March to put its case for a 2% cut in spirits duty. Read more
SWA - Positive signs for Scotch Whisky exports :: Return to growth on horizon :: 5th November, 2015
There is now clear evidence that the recent decline in Scotch Whisky is slowing, with industry exports in the first half of the year totalling £1.7 billion. Read more
Mount Vernon Whisky Flavored With Tartan :: Scottish distillers return to George Washington's distillery to Preview Rare Single Malt Produced in 2012 :: 13th October, 2015
Mount Vernon, VA - Raising a glass to celebrate the Scottish heritage of American distilling, three of Scotland's top distillers today joined with a representative of the Scottish Government, Mount Vernon, the Distilled Spirits Council and the Scotch Whisky Association in previewing the first-ever Scottish-style Single Malt made at George Washington's Distillery. Read more
Scotch Whisky Association :: Scotch Whisky distilleries attract more than 1.5 million visitors :: Visitors Spend £50m at distilleries :: 26th May, 2015
Scotch Whisky distilleries are attracting more visitors from the UK and across the globe than ever before, with more than 1.5 million people coming to see how the iconic product is made last year. Read more
Scotch Whisky Association :: Scotch Whisky industry toasts historic spirits duty cut of 2% :: Budget boost for consumers and a vital UK industry :: 18th March, 2015
The Scotch Whisky Association (SWA) has hailed the Coalition Government's decision to cut excise duty on spirits by 2% in today's Budget as historic. It said it is a move that is both fair to consumers and a significant boost to a home-grown industry. Read more
UK market for Scotch Whisky falls in 2014 :: Industry calls for fairer tax treatment in next week's UK Budget :: 13th March, 2015
The UK market for Scotch Whisky declined by nearly 5% last year as the industry and consumers continue to be hit by tax of almost 80% as a share of the price of an average bottle of the iconic drink in an increasingly competitive sector. Read more
Scotch Whisky Association - New Chairman For Scotch Whisky Association As Exports Break Records - 2nd December, 2011
SWA - Gavin Hewitt takes up role as President of the European Spirits Organisation - CEPS - 23rd November, 2011
Scotch Whisky Association - Distillers beat government targets on energy efficiency - 31st October, 2011
Scottish Whisky Association - Scotch Whisky Exports Sours - 12th September, 2011
Scotch Whisky Association - Scotch Whisky Tourism Gives Massive Boost To Economy - 7th July, 2011
Scotch Whisky Association Welcomes Groundbreaking Trade Deal with Korea - 1st July, 2011
Scottish Whisky Industry Collaborates on Renewal Energy - 24th May, 2011
Scotch Whisky Association Strengthens Its Team - 13th May, 2011
Scotch Whisky Association's AGM highlights factors in success - 10th May, 2011
Scotch delivers £109 a second to UK exports - Exports increase by 10% to £3.45bn in 2010 - 30th Mar, 11
The Scotch Whisky Association - A Mixed Budget for Whisky Distillers- 23rd March, 2011
SWA - Distillers call for excise reform and duty freeze - March 16th March 2011
SWA - Alcohol duty review is a missed opportunity - 30th November, 2010
SWA - Panama protects Scotch Whisky - 24th November, 2010
SWA - Minimum pricing rejected by Scottish Parliament - 10th November, 2010
SWA - China to protect Scotch whisky - Move recognises 'Scotch whisky' ... - 8th Nov, 2010
SWA - Scotch whisky export growth bolsters British economy - 5th November, 2010
SWA - Distillers welcome minimum price vote - Wednesday 22nd September, 2010
SWA - Over £1 billion boost from duty reform for Government - 1st September, 2010
SWA - Alcohol commission right to reject minimum pricing - 31st August, 2010
SWA - Whisky industry backs plans for alcohol duty review - 22nd June, 2010
SWA - Coalition alcohol plans welcomed by Scotch Whisky Makers - 20th May, 2010
SWA - Record exports as Scotch Whisky defies downturn - Thursday 15th April 2010
SWA - European Court Rules Minimum Pricing is Illegal - Scottish minimum price plan now in serious doubt -Thursday 4th March 2010
SWA - Committee Attack on Spirit Drinks Misplaced and Flawed - 7th Janaury 2010
SWA - Scotch whisky exports showing the way out of recession - 8th December 2009
SWA - Minimum pricing illegal European court rules - Thursday 22nd October 2009
SWA - Scotch exports show international resilience - Scottish Whisky Association - 8th May, 2009
SWA - Landmark exhibition tells the story of Scotch - 6th May 2009