Linkwood Scotch Whisky Distillery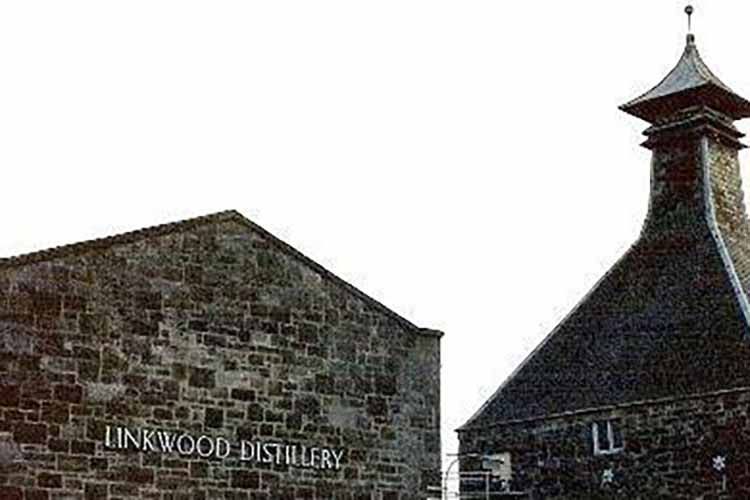 Linkwood Scotch Whisky Distillery was built in 1821 and is situated in Elgin in the Speyside region of Scotland. The main single malt whisky it produces is the Linkwood 12 Year Old. This distillery is not open to the public for tours and is invitation only.
The original Linkwood Distillery was built by Peter Brown of Linkwood in 1821. After Peter Brown died in 1868, his son succeeded him in the tenancy of the Linkwood estate, pulling down the distillery in 1872-73 and erecting "spacious new premises". In 1896-97, the premises were extended, and production capacity doubled. The Scottish Malt Distillers bought Linkwood in 1933.  
The distillery closed from 1941 to 1945 due to war-time restrictions on the use of barley by distillers. SMD decided that a complete rebuild of the distillery was necessary, and manager Roderick Mackenzie started up the new distillery in 1963. An additional distillery was completed in 1971, with four stills.  
Both plants ran until 1985 when the original ceased production, although it was still used as an experimental site. In 2012, the old building was demolished as part of yet another upgrade. Today, capacity is now in excess of 5.5m litres per annum.
The contact details for this distillery are Linkwood Distillery, Elgin, Morayshire, IV30 3RD and the contact telephone number is +44 (0)1343 547004.
Latest Whisky News From Linwood Distillery
Distiller's daughter (Nora Fraser) takes trip down memory lane to mark 80th birthday at Linkwood Distillery
Published Date: 5th September 2019
A historic Elgin distillery, normally closed to the public, has opened its doors to a very special guest to mark her 80th birthday. Read more
Selection of whisky from Linkwood Whisky Distillery
<< View all malts for Linkwood Distillery