Oban Scotch Whisky Distillery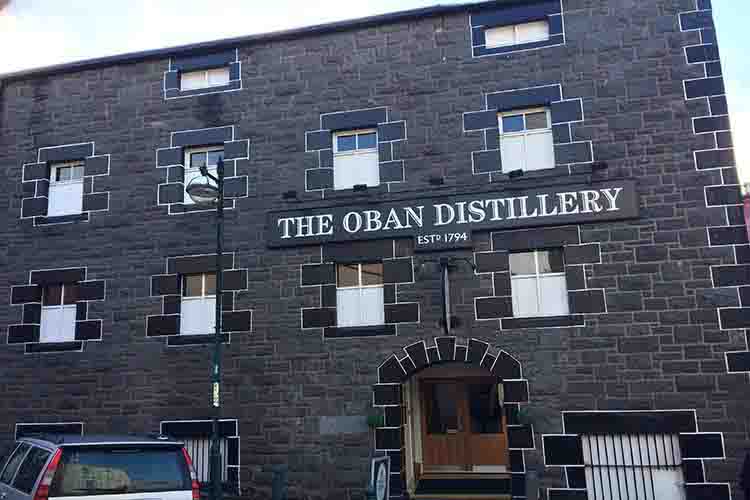 Oban Scotch Whisky Distillery was built in 1794 and is located in the West Highlands of Scotland, the area of Scotland called "Gateway to the Isles". Up to the 1980's Oban 12 year old was the main malt to leave this distillery, but since then it has become the 14 year old that is favoured and it is also one of the six Classic Malts, representing the Western Highlands. The Oban Distillery is currently owned by Diageo, but over the 240 years it has had numberous owners and has even been closed for a few years during this period.
An interesting fact about the distillery is that is was there before the town of Oban and so the town itself was built around the distillery. So at the time when Oban Distillery was built the size did not really matter as it produced enough spirits for their needs. But now there is just no room for it to grow so will be kept to the same level of production even though the world markets demand more. The water source used at this distillery is the same as the town of Oban - Loch Gleann a'Bhearraidh.
The contact details for Oban Distillery are Oban Distillery, Oban, Argyll, PA34 5NH and the contact telephone number is +44 (0)1631 572004.
If you would like to see local accommoadtion near this distillery for your whisky trail please visit the page on this site for the Accommodation near Oban Scotch Whisky Distillery.
Where to buy Oban Malts