Welcome to American Distillery
Welcome to this page on Planet Whiskies referring to American Whisky Distilleries. There is a great range on distilleries on this page ranging from the famous Jack Daniel's Distillery in Tennessee to of course the Jim Beam distillery in Kentucky. These are just two, but all the other maybe not so famous, but are massive in American Whisky history. Buffalo Trace and Heaven Hill Distillers are just two more on this exciting list.
There are web links to most of the distilleries on this page to take you straight through to the distillery own website. This can be a great help to gain more information that you require regarding the facilities that you are interested in. I have also added photos to the distilleries to give more of an insight into the distillery.
American Whisky Home Page ~~ Buy Single Malt Whiskies ~~ Buy Corn Whiskies ~~ Buy Tennessee Whisky ~~ Buy Rye Whisky ~~ Buy American Bourbons
After reading all the information on this page about U.S. distilleries please remember to check out the American whiskies and Bourbon pages on this site where you can browse through the selection that is available and if you do fancy buying your favourite dram or would like to try one that you have always felt like trying but never got round to it there is a facility there for you to click a link that will take you to a website that is has worldwide delivery on all their whisky bottles.
This page is always being updated as and when I find new distilleries in America and that is what is so exciting regarding this website that your work is never done. So remember if you are reading this and know of a distillery near you, please email myself and then I can resource the distillery and make a listing on this page.
Before we read about the American distilleries remember that there is a worldwide list of distillers in the links just below the paragraph.
American Whisky Distilleries
Grand Travers Distillery
To read about Grand Traverse Distillery please go to this following page - Grand Travers Distillery
Jack Daniel's Distillery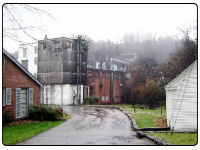 Jack Daniels is the oldest registered distillery in America and whisky has been made for over 140 years. Jack Daniels is made in Lynchburg, Tennessee. The famous name of the whisky "Old No. 7" is still a mystery and no one knows why it was called this, but it is a really big brand name and one that is recognised around the world. An interesting fact about this distillery is that is it based in one of the 'dry counties' in America where it is illegal to drink or buy alcohol, but legal to distil. State law does let the distillery sell one of it's products only within the county and is the exception to the rule for the rest of the county. More details can be found on their website www.jackdaniels.com.
<< View the Jack Daniels bottles available on Planet Whiskies
Latest Jack Daniels Whiskey News
Jack Daniels Sinatra Select | New Limited Release | A Satisfying Salute to a Timelss Friendship | 25th September, 2014
Jim Beam Distillery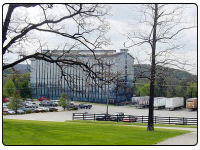 The Jim Beam name is famous around the world and some people would say it's the most famous of bourbon brands. Bourbon originated in Bourbon County and was named by Jacob Beam. It has been distilled by seven generations of the Beam family and for more than 200 years the original recipe has not changed. The Distillery started in hills of Kentucky. Several types of Jim Beam are available and they are call Jim Beam White label - Aged 4 years, Jim Beam White label - Aged 7 years, Jim Beam Green label - Aged 5 years, Jim Beam Black label - Aged 8 years and Jim Beam Yellow label - Aged 4 years. The last one Jim Beam Yellow label is a Rye whiskey. More details can be found on their website by going to www.jimbeam.com
<< View the Jim Beam Bourbon range on Planet Whiskies
Latest News from Jim Beam
Four Roses Distillery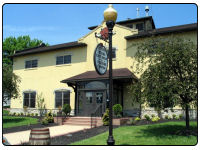 Four Roses Distillery is set in Lawrenceburg, Kentucky and is situated on the banks of the scenic Salt River. The distillery architecture is based on the Spanish Mission-Style and was built in 1911. The distillery produces 6 different bourbons. Their names are Yellow Label, Small Batch 90°,Single Barrel 100°, Single Barrel 86°, Super Premium and Black Label. Distillery Tour are between mid-September to June and more details can be found on their website www.fourroses.us. Contact details for the Four Roses Distillery are Four Roses Distillery, 1224 Bonds Mill Road, Lawrenceburg, KY 40342. The distillery phone number is (502) 839-3436
Tuthilltown Spirits Farm Distillery
Tuthilltown Spirits Farm Distillery is situated 75 miles outside of north New York City and produces a number of Spirits including HUDSON whiskey. This whiskey is produced exclusively for William Grant and Sons. Other spirits this distillery makes are Alf Moon GIn (apples and wheat), Indigenous Vodka (from apples), Roggins Rum (blackstrap molasses), Cassis (Hudson Valley currants) and Basement Bitters.
Read more about Tuthilltown Distillery
Maker's Mark Distillery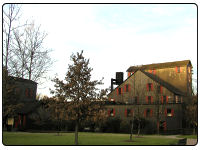 Maker's Mark has been distilled in Loretto, Kentucky since 1953. The name of the building where this bourbon is produced is The Old Gristmill. Produced by the Samuels family and ancestor T.W. Samuels, this bourbon is bottled by taste rather than age. It still applies the strict US bourbon law and the ageing process does has the minimum 2 years.
The first bottle of Maker's Mark was sold in 1958. More details can be found on their website www.makersmark.com
Read more about Makers' Mark - How to Spot an Original Maker's Mark : The Original Bourbon
Buffalo Trace Distillery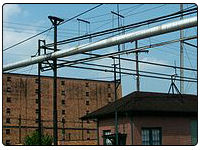 Buffalo Trace Distillery was built in 1920 and is set in Frankfort, Kentucky. Before 1920 this distillery site has had several names including the name George T. Stagg. On record the first distillery was built in 1812, but whisky was made on the site before this date and could have been as early as 1772 so this is oldest distilling site in the US. This Distillery is mainly known for it's bourbon and just a few of it's bourbon types are Ancient Age, Blanton's, Buffalo Trace, Hancock's President's Reserve, Rock Hill Farms, Van Winkle Special Reserve and W.L. Weller "Centennial".
For more details on these see the American Whisky and American Bourbon pages on this site. Also see detail below about the Old Rip Van Winkle Distillery which joined together in a partnership in 2002 with Buffalo Trace Distillery. The contact details for this distillery are Buffalo Trace Distillery 1001 Wilkinson Boulevard, Franklin County, Kentucky 40601. You can read more details from the Great Whiskies website
George Dickel Distillery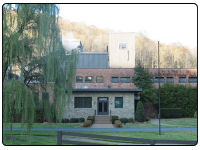 George A. Dickel Distillery is set in Tennessee and Whisky has been made there since 1870. It is based on the Highland Rim of the Cumberland Plateau, between Nashville and Chattanooga. It is stated that the whisky produced here is as smooth as the finest scotch. The water source for this distillery is the Cascade Springs. The George Dickel distillery is the only Tennessee whisky to chill the whisky before it goes into the charcoal mellowing vats. By using this process it filters out all the the oils and fatty acids inherent in most whisky products.
An interesting fact relating to all the whisky that is made at the George Dickel Distillery is that the name is spelt whisky and not whiskey because the distillery want to keep up the Scottish tradition. More details relating to this can be found on their website www.dickel.com
Wild Turkey Distillery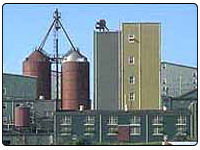 Wild Turkey is a straight bourbon whiskey manufacturered by Austin, Nichols Distilling Co in Lawrenceburg, Kentucky and was first introduced in 1940 when samples when given out on a hunting trip. Other 'names' for this bourbon are The Dirty Bird, Gobble Gobble, Thunder Chicken, and The Kickin' Chicken.
The location of the disttilery is 1525 Tyrone Road, Lawrenceburg, KY, 40342 and they conduct free tours. For more information visit their website at www.wildturkeybourbon.com
Latest Bourbon News From Wild Turkey Distillery
Read about the famous Wild Turkey Distillery in Lawrenceburg - Authentic American bourbon: Wild Turkey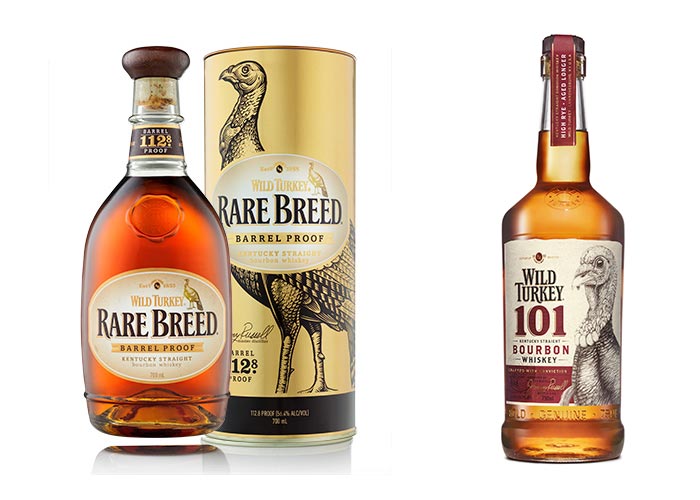 Wild Turkey is an authentic American bourbon distilled in Lawrenceburg, the heart of real Kentucky, by master distillers and the world's only active father/son distiller partnership, Jimmy and Eddie Russell. Read more
Wild Turkey® Opens State-Of-The-Art Visitor Centre For Kentucky Bourbon Trail® - 15th April, 2014
Wild Turkey® Bourbon Announces First UK Cocktail Competition To Find Region's Best Whiskey Bartender - 20th July, 2013
Wild Turkey Launches Honey Flavoured Bourbon Liqueur, American Honey - 19th April, 2013
Old Rip Van Winkle Distillery
Old Rip Van Winkle Distillery is located at 2843 Brownsboro Road, Louisville, Kentucky, 40206 and produces the following whiskies Old Rip Van Winkle's 15 Years Old, Family Reserve, Pappy Van Winkle 15 Years Old, Family Reserve, Pappy Van Winkle 20 Years Old, Family Reserve, Pappy Van Winkle Family Reserve, 23 Years Old, Van Winkle 23 Years Old. In 2002 they entered a joint venture with the Buffalo Trace Distillery and this is when they started making the Old Rip Van Winkle brands. You can find out more detail about this disttilery by visiting their website www.oldripvanwinkle.com
Heaven Hill Distillery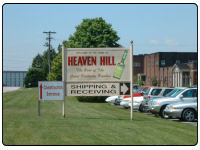 Heaven Hill Distillery is located at 1064 Loretto Road, Bardstown, Kentucky, 40004. The distillery produces the Evan Williams brands and some of the brands are Elijah Craig 12 Years Old, Elijah Craig 18 Years Old, Evan Williams 1990, Single Barrel, Evan Williams 1991, Single Barrel, Evan Williams 1993, Single Barrel and Evan Williams 23 Years Old Kentucky Straight Bourbon Whisky.
More information can be found by going to their website www.heaven-hill.com where you will find the latest new about Heaven Hill distillery and all the information regarding their famous whiskies.
Kentucky Bourbon Whisky Distillery Ltd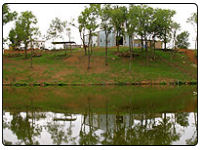 Kentucky Bourbon Whisky Distillery Ltd was built in 1935 from a farmhouse by Lambert Willett. This distillery was first called the Willett Distilling Company in 1936, but changed the 1984 to the present name it has today.. Some of the Bourbon that this distillery produces are Johnny Drum Green Label, 4 Year Old Bourbon, Johnny Drum 15 year old and Johnny Drum 12 year old. Their contact details are 1869 Loretto Road, P.O. Box 785, Bardstown, Kentucky 40004, USA and the contact telephone number if you have any question for them is (502) 348-0081. You can visit their website by clicking this link.
A. Smith Bowman Distillery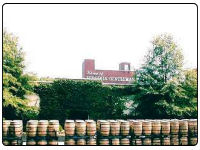 A. Smith Bowman distillery in located in Fredericksburg, Virginia and is produces bourbon. It was founded 1935 by Abram Smith Bowman and his sons and was the first distillery to create small batch bourbon. This distillery is currently the only distillery that produces bourbon outside of Kentucky.
The main bourbon brand is called Virginia Gentleman and over the years this brand has become so success it has been a credit to the U.S. Bourbon industry. If you like to find out more information regarding this distillery please visit their website at www.asmithbowman.com . If you would like to email the distillery and be sent more details regarding all the distillery products please use the following email address Bowmansales@sazerac.com
Wathen's Distillery (Charles Medley Distillery)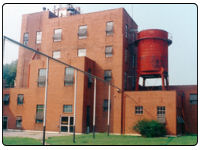 Wathen's Distillery is located in Kentucky and produces the Wathen's range of bourbons. This distillery has over 200 years history and is located at Distillery Road, Owensboro, KY 42301 and their contact phone number is (270) 926-4460. The distillery is still run by the same family and is now in its eight generations of Wathan's Bourbon. At present the distillery is run by Charles and Sam Medley.
You can gain some more details for their website at www.wathens.com, but when I was looking at their site I found a few pages had just photos with no text present. Latest update 17th May 2009 and the website is still the same. Fingers crossed that information will appear soon as think it would be a very interesting read.
Woodford Reserve Distillery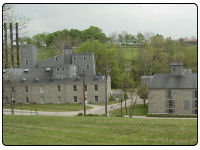 Woodford Reserve location is Versailles, Kentucky and was first built in 1838, but has expanded over the years. The bourbon Woodford produces to just name one is Woodford Reserve Masters Collection. All their bourbon is produced in small batches.
They do have a distillery tour and more details can be found on their excellent website www.woodfordreserve.com. The website has a shopping cart facility which you can pick up anything to do with the brand ranging from jackets to bottle holders.
Latest News from Woodford Reserve
Create The Perfect Drinks Trolley This Festive Season With Woodford Reserve's Limited Edition Whiskey Gift Range
Published Date: 31st October 2019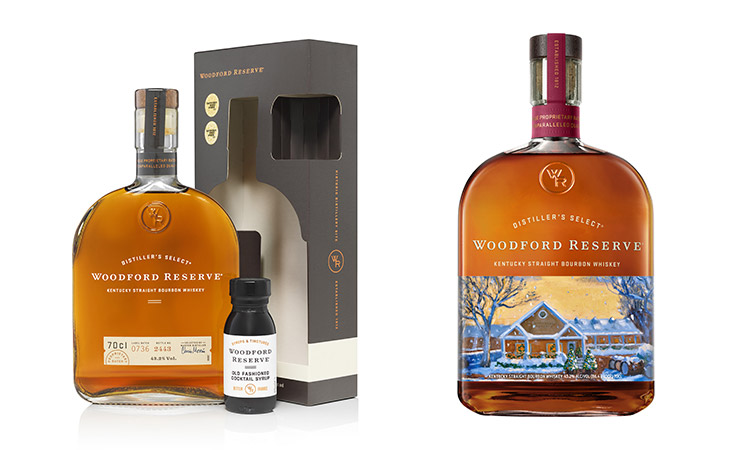 Thursday 31 October 2019, London UK – Whether for you or a loved one, celebrate with WOODFORD RESERVE®'s unique holiday gift selection, from the Woodford Reserve Bourbon Gift Pack. Read more
McCormick Distillery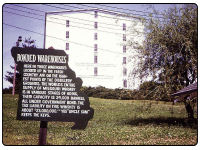 McCormick distillery is set in Missouri and has been producing whisky since 1856. One of the most famous products is the Platte Valley 3 Year Old Corn Whisky. The distillery says it is the oldest continuously operating distillery in America and is still on the same site since the beginning. Of course when prohibition came along the distillery was forced it to close its door for this period.
At first this 'distillery' just produced beer, but Ben Holladay then discovered that the spring water that was near the distillery was ideal for whisky. The warehouse for this distillery can hold up to 24,000 barrels. More information can be found on their website www.mccormickdistilling.com
Majestic's Distillery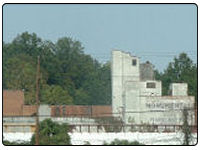 Majestic's distillery in now closed after main years of producing fine rye whiskies. The base for this distillery was in Lansdowne and closed its door to making new whiskies in 1972. In fact they just stopped making whisky, but kept the barrels to mature till well into the 1980's when they were ready to consume. In 1982 Heaven Hill Distilleries purchased the brand name of Pikesville - the primary brand of the Majestic's distillery. With this purchase the Pikesville name is still around and great thanks has to go to Heaven Hill for keeping this whisky alive. It made Heaven Hill stronger in the American market place, but better having this whisky still with us than being a whisky for the past.
Templeton Rye Distillery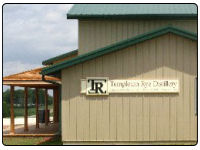 Templeton Rye Distillery in Iowa is a distillery with a great deal of history. In the 1920 the Templeton Rye whisky was being made when Prohibition can into effect in America. The small town of Iowa decided to keep making this whisky against all laws of the Prohibition and it kept on producing a very high quality rye product during this time. The distillery itself now uses new oak barrels.
Their website is well worth going to as it has all the information you need to know everything about Templeton Rye and they also have a very detail page regarding all the recipes you need to know with making cocktails with Templeton Rye. There website address is www.templetonrye.com. So please visit their website where you will learn all the information you want about all the Templeton Rye Distillery brands.
Templeton Rye Distillery Latest News Updates
Introducing Templeton Rye Barrel Strength Straight Rye Whiskey
Published Date: 3rd December 2018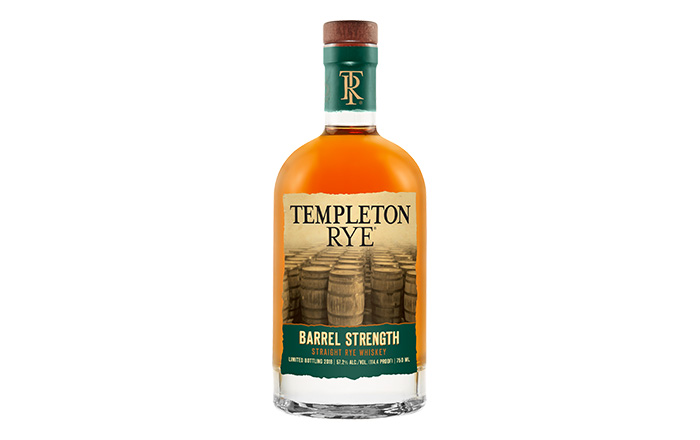 (TEMPLETON, Iowa) November 26, 2018 – Templeton Rye Whiskey announces the launch of a new limited edition expression, Barrel Strength Straight Rye Whiskey in celebration of the people and rich history of its hometown, Templeton, Iowa. Read more
High West Distillery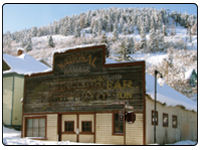 High West Distillery is in the Wasatch Range of the Rocky Mountains in Utah, America and was founded in the late 1860's. The distillery produces High West Rendezvous Rye Whisky and a very fine vodka called Vodka 7000'. The distillery is at present is being cleaned up and will again be open to the public sometime in 2009. There most famous rye whisky High West Rendezvous Rye Whisky won the award 'Winner of the Double Gold - San Francisco World Spirits Competition 2008' and this was a great achievement for the distillery. The contact details for this distillery are P.O. Box 1733, 703 Park Ave, Park City,/ Utah 84060 and their website carries much more details and can be found at www.highwestdistillery.com
Charbay Winery & Distillery

Charbay Winery & Distillery is a small run family business set in Napa Valley on Spring Mountain in St. Helena, America and has been distilling since 1972. The distillery produces the range of Charbay Double Barrel Single Malt Whiskies, but other alcohol that the distillery produces is wine, vodka and port. The full address contact details are Charbay winery & distillery, 4001 spring mountain rd, St. Helena, ca 94574 and contact telephone number is U.S. 707-963-9327. More details can be found on their excellent website www.charbay.com. The website writes about all you need to know about the family business and also feature great articles relating to wine making and the history of distilling.
Clear Creek Distillery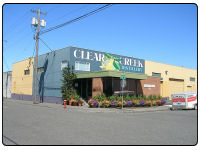 Clear Creek Distillery is a genuine artisan distillery set in the foothills of Portland in Oregon. One of the main whisky brands that this distillery produces is the McCarthy's Single Malt 3 Year Old. The distillery has tour and tasting room available and is generally open for visitors on weekdays 9:00 a.m. - 5:00 p.m. and Saturdays 11:00 a.m. - 5:00 p.m. with the distillery tours every Saturday at 11:00 a.m. and 1:00 p.m. They ask that you contact them by email first before you visit on their contact details are 2389 NW Wilson, Portland, Oregon, 97210 and local contact number is 503.248.9470.
If you would like to email them directly the contact email is steve@clearcreekdistillery.com. Their website carries lots of great information relating to their brands and where you can buy their excellant products and you will find it at www.clearcreekdistillery.com>