Read about The Highland Park Loki, the 15 Year Old Single Highland Malt within the The Valhalla Collection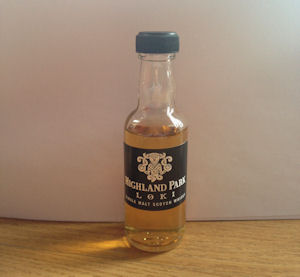 Just last week at Planet Whiskies headquarters we received a second whisky out of four from Highland Park in their acclaimed Valhalla Collection. This malt whisky is called Loki and strength is 48.7% abv and is a 15 year old limited edition single malt for the Highland Park distillery. We have to say the tasting of this malt was breath taking and a experience to remember. Tasting notes are at the end of this article were supplied directly from Highland Park.
If you were buying this limited edition malt – Loki – it comes housed in the same unique and award winning wooden frame as Thor which looks like a traditional Viking long ship.
As stated before Loki is the second in The Valhalla Collection after Thor and there is a classic traces of sweetness and spice throughout, but as this malt was matured in two different cask types – Spanish sherry casks and heavily peated casks – it has a very smoky punch, but also importantly it retains a light colour malt whisky. It has been stated by a few experts that Loki is "enigmatic" and "truly another whisky of the Gods" and while tasting this malt it is hard to disagree with these whisky taster experts. The name Loki comes from the inspiration from the legendary Nordic Gods of old.
Gerry Tosh, Global Marking Manager says,
" Thor was the first of its kind, a true quality malt built around an individual's personality. This proved massively successful and it sold out globally. Loki will continue to take Highland Park and The Valhalla Collection into new territory.
While everyone will recognise the definite ' Highland Park-ness" of this 15 year old single malt, it will be the unexpired and surprisingly smoky dynamics that will really get palates excited and mouths talking. This is unlike any expression that has come before and will beguile and fascinate with its complexity and trickery. Remember, all is not as it seems"
If you would like to buy this new expression for £120 please click here

Highland Park - Loki - The Valahalla Collection - 70cl - 48.7%
Single Island Malt Scotch Whisky for the Highland Park Distillery, Kirkwall, Orkney. This malt is a new expression called Loki and is park of The Valahalla Collection.

Buy Highland Park - Loki -Single Malt Whisky for £120.00 - Buy Now
World-wide delivery available - Price Subject to Change
Buy other Highland Park Single Malt Whiskies >>
Tasting Notes for Loki
Nose – A spirited lift of dried orange which turns into lemon peels. Cardamom notes trick then tease the nose, before an enticing hit of gingerbread develops. With water, liquorice and aromatic smoke are both unleashed.
Palate – The true shape-shifting ability of Loki springs to life on the palate: its waxy texture is amplified by an intense smoke that doesn't appear on the nose, shattering the light citrusy illusion of the aroma. All is not what it seems. The smoke fades as liquorice and rich spiced apple flavours comes out to play. Lemon and grapefruit are consistent throughout thus elusive, yet intriguing character. With a touch of water, lingering notes of melted dark chocolate over spent embers leave a soft smoky impression.
Finish – As Loki departs, he leaves behind toasted cloves, hickory smoke and soft vanilla. It is constantly changing, from appearance to finish. Loki us an enigma and truly another whisky of the Gods.
World-wide Whiskies
Other Drinks
Lagg Distillery, Isle of Arran 2nd Distillery officially opens to the public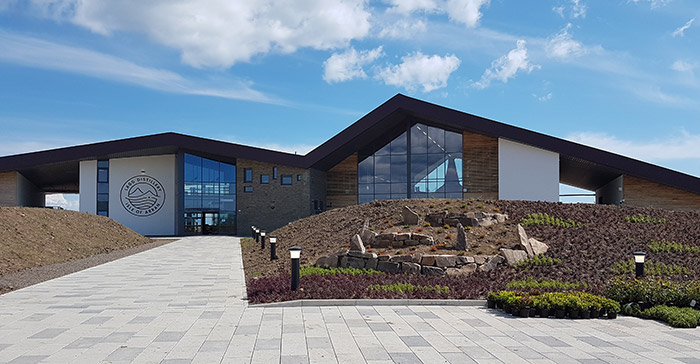 Lagg Distillery, the second on the Isle of Arran, has officially opened its doors to the general public and is now welcoming visitors to the brand new site. Read more
Talisker bodega series launches talisker 41-year-old. Skye's oldest distillery: a 1978 Vintage Single Malt Whisky
Talisker unveils the second release from the Bodega series, a 41-year-old aged in Manzanilla sherry casks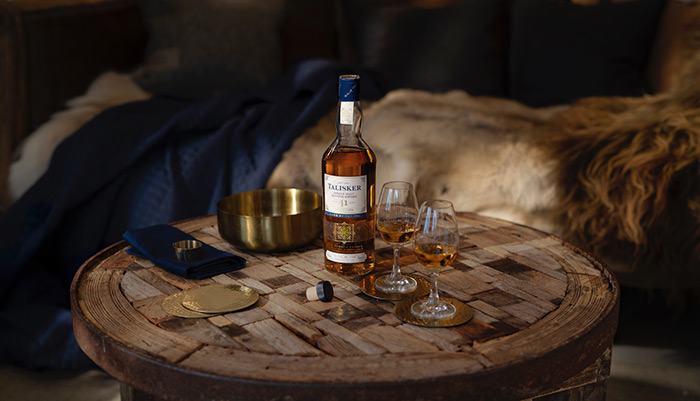 From August, Talisker will unveil the second release of only 2,000 bottles from the Talisker Bodega Series and the oldest official Single Malt, to date, from Skye's oldest distillery: a 41-year-old 1978 Vintage.. Read more
Glen Scotia Distillery's push reaches UK parliament to position Campbeltown as the "whiskiest place in the world"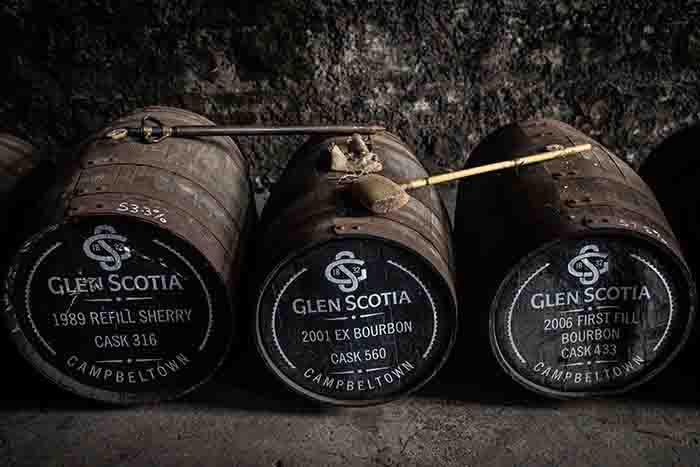 Glen Scotia Distillery's push to position Campbeltown as the "whiskiest place in the world" has made it all the way to Westminster, where the campaign has been recognised by a parliamentary motion. Read more
Distell digitally launches 2019 limited release malt collection: Malts from Bunnahabhain, Tobermory and Deanston Distilleries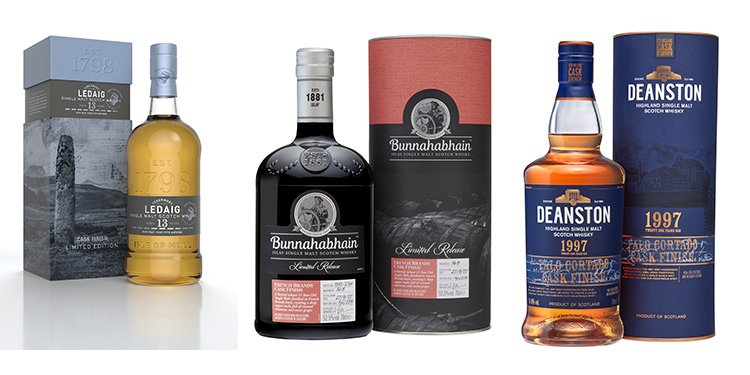 Award-winning whisky producer, Distell has chosen a modern and progressive route to unveiling its 2019 Limited Release Collection, reaching influencers and whisky lovers old and new solely through film and social media.  Read more
Jura Single Malt Scotch Whisky announces rare opportunity to join tiny island distillery off the West Coast of Scotland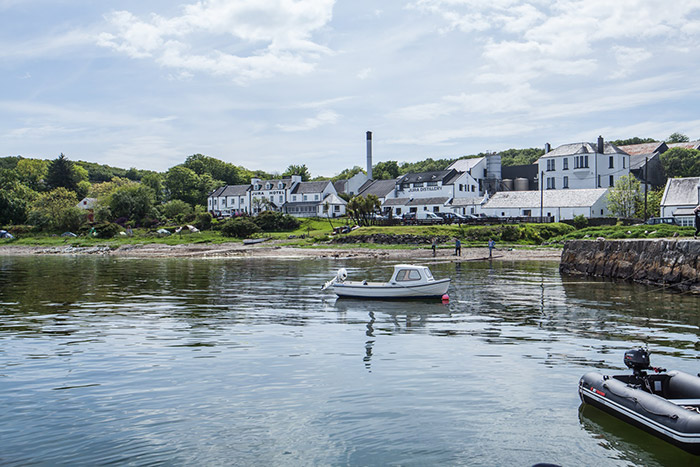 Applications are open to become the Brand Home Manager at the popular Single Malt Whisky Distillery. Jura are seeking applicants to join the distillery team which sits at the heart of the tiny island community, with current population at c.212 people. Read More
Eden Mill Unveil £3.1m New Distillery Plans for new Production facilities in St Andrews, Fife.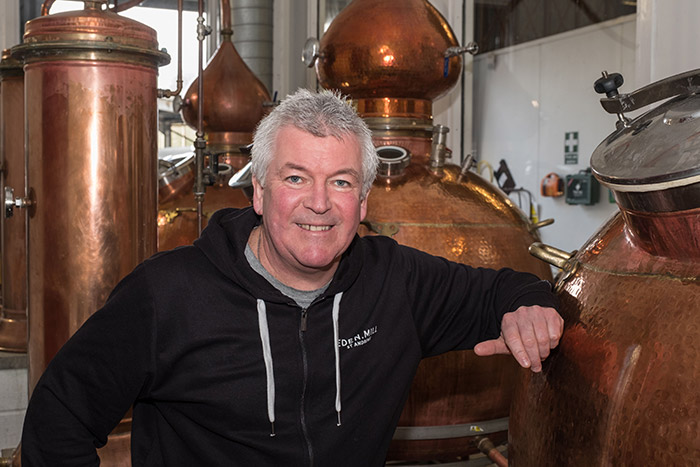 Eden Mill, the award-winning Scottish gin and whisky distiller, has submitted a planning application for a major £3.1m development of new production facilities in St Andrews, Fife, which is part of a longer term £8m investment programme. Read more
Mackmyra Svensk Whisky turns 20, Sweden's first ever single malt whisky distillery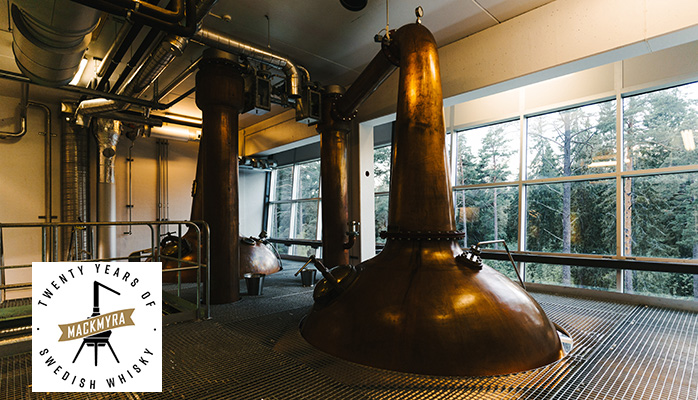 Mackmyra is turning 20 this year, both as a company and Sweden's first ever single malt whisky distillery. Under the tagline "The Swedish Original since 1999", our vision to be at the cutting edge and produce world-class, innovative and eco-friendly malt whisky is the same today as it was when we started. After 20 years of hard work, we now enjoy a well-deserved position as a leading distillery in the New World Whisky category. Read more
Glenfiddich Elevates Flagship Range With Sophisticated Redesign for 12 and 15 year old bottles.
World's Most Awarded Single Malt Scotch Whisky takes signature 12 and 15 Year Old expressions to the next level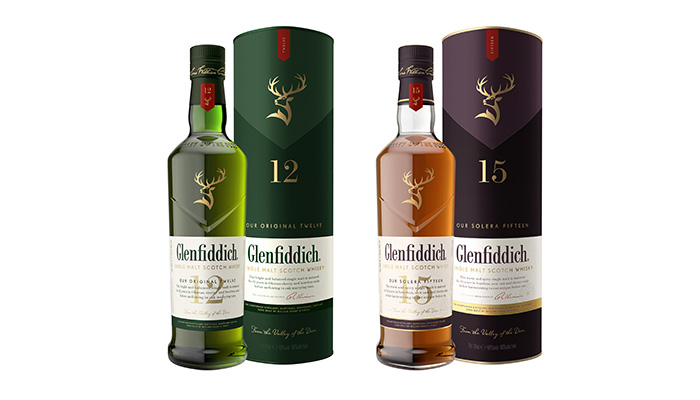 18th June 2019, Dufftown: Glenfiddich, the World's Most Awarded Single Malt Scotch Whisky, pays homage to its origins in the Valley of the Deer with a striking new package design for its 12 and 15 Year Old iconic whiskies. The new packaging will be rolled out in the UK and US to begin with from 18th June 2019, with Small Batch 18 Year Old following suit in 2020. Read more
Planning permission approved for Clynelish Distillery New Look visitor experience by Highland Council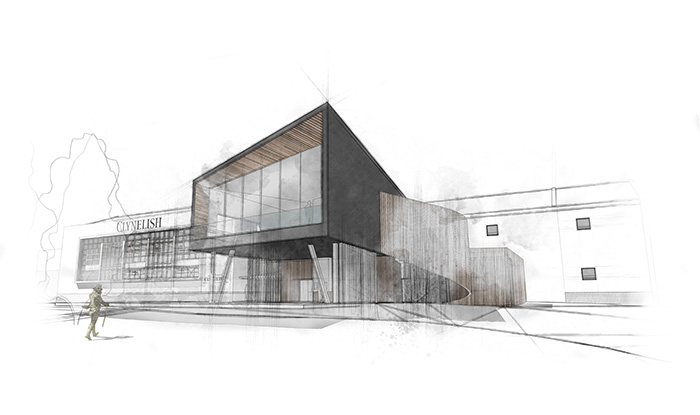 A key milestone has been reached in the journey to transform the Clynelish Distillery visitor experience after Highland Council formally granted planning permission for the development today (Monday 17th June 2019). Read more
Great Whiskies Website
Buy Whisky online go to Great Whiskies (Planet Whiskies sister website)
Planet Gin Website
To read all the Latest Gin News. please go to our sister website - www.planetgin.com
VisitScotland Interactive Whisky Guide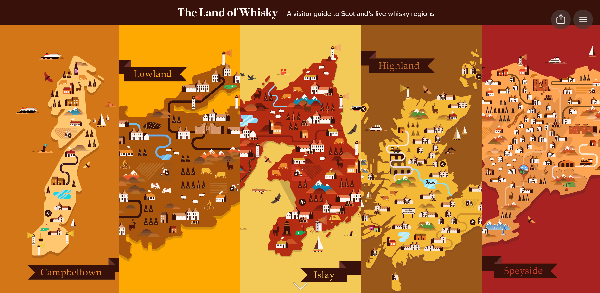 Found out about 105 whisky distilleries in Scotland's five whisky regions in this very exciting interactive whisky guide :: More information
Some Scottish Whisky Available to Buy Online
---
---
---
---
---
---
---
---
---
---