Famous Grouse Cocktails - Summer and Coronation Cocktails including The Famous Sunrise, The Long Grouse, Raspberry Grouse, A Highland Fling, Order of the Thistle and Glamis Castle – Fit for a Queen
There are six excellent Famous Grouse cocktails on this page. The first three are for "summer" and the last three are from THE FAMOUS CORONATION COCKTAIL MENU
ENJOY THE BRITISH SUMMER WHILE IT LASTS WITH NEW SEASONAL SERVES FROM THE FAMOUS GROUSE
With the UK currently enjoying glorious temperatures, it is safe to say that summer has finally reached the shores of Great Britain. Now the pressure is on to enjoy it while it lasts as we are all too used to it disappearing in the blink of an eye.
Whatever the next few months throw at us, come wind, rain or shine – The Famous Grouse is determined to make the most of the Great British summer. To celebrate, the team has come up with three seasonal serves, perfect for elevating your summer soiree. Whether it's a bunting-strewn garden party or a lazy al fresco dinner party – outdoor entertaining just wouldn't be complete without a cocktail in hand.
Using The Famous Grouse as a foundation, with its chocolate orange flavour and long, slow finish, these three serves evoke the taste of summer with their fruity finishes:
The Famous Sunrise

Ingredients:

1 shot Famous Grouse
½ shot Sourz Mango
Pineapple juice
Dash of grenadine
Lemon slice

Method:

Fill a high ball glass with ice. Add the whisky, Sourz Mango and a dash of grenadine. Lengthen with the pineapple juice, stir & serve with a slice of lemon.

The Long Grouse

Ingredients:

1 shot Famous Grouse
½ lime
4 dashes Angostura® bitters
Tonic water


Method:

Shake a tall glass with ice cubes and bitters to coat the glass. Pour on The Famous Grouse, add a slice of lime and squeeze the juice out of the rest. Mix with tonic & serve.

Raspberry Grouse

Ingredients:

1 shot Famous Grouse
½ shot of Sourz Raspberry
Lemonade
Raspberries
Lemon wedge

Method:

Pour the Grouse into a high ball glass over ice. Add the Sourz Raspberry and top with lemonade. Stir and garnish with a few raspberries and a lemon wedge
As a nation embracing the staycation, these summer serves are perfect for bringing a slice of summer to your doorstep. Along with these seasonal serves, The Famous Grouse will be introducing a new limited edition gift carton carrying the message 'Enjoy It While It Lasts' from June with an RRP of £17.10 (70cl).
More cocktails from the The Famous Coronation Cocktails Menu
As a Royal Warrant holder, The Famous Grouse is very proud of its place in the Royal Household's drinks cabinet. This summer it will be attending the Coronation Festival at Buckingham Palace from 11 to 14 July.
To celebrate this occasion we have created some very special cocktails as part of our campaign to encourage people to make the most of our famous British summer…and enjoy it while it lasts!
Celebrating in The Famous Grouse's very own style, we've created a bespoke cocktail menu inspired by Her Majesty's royal households in Scotland: Balmoral Castle; Holyrood Palace and Glamis Castle.
Each recipe is quick and simple to prepare, and the perfect way to raise a toast to Her Majesty in her anniversary year.
A Highland Fling
Inspired by Balmoral Castle, the Royal Family's summer residence, we have created a long, refreshing summer drink. Combining sweet honey flavours with British berries, this delicious serve is garnished with a sprig of heather for a famous Scottish flourish.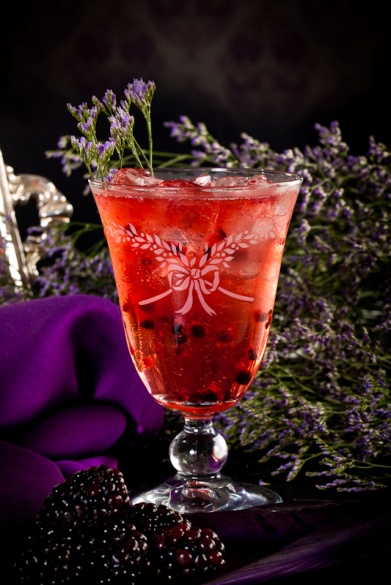 Ingredients:
Add 4-5 blackberries
35ml The Famous Grouse
15ml Bols Honey Liqueur or tsp of runny honey
Lemonade or soda
Heather sprig to garnish
Method:
Muddle the blackberries in a high ball glass with the honey liqueur or honey, then add The Famous Grouse. Fill the glass with ice and top with lemonade or soda (depending on sweetness preferred). Garnish with heather sprig. - Contains 2 measures of alcohol
Order of the Thistle
Created to celebrate the famous Garden Party held at Holyrood Palace each summer, this thoroughly British cocktail is served in a tea cup, combining the delicate aromatics of Earl Grey tea and invigorating ginger.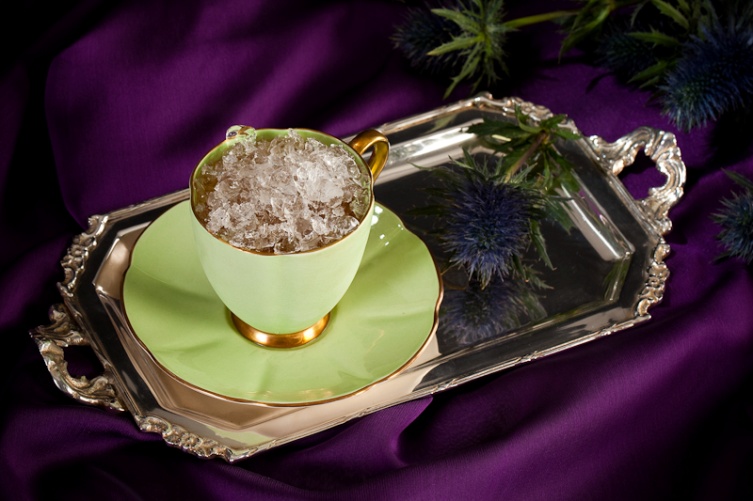 Ingredients:
50ml The Famous Grouse
1 Earl Grey tea bag
15ml ginger cordial
Method:
Add The Famous Grouse to the tea cup and add an Earl Grey teabag. Leave to infuse for 2 minutes and remove teabag. Add plenty of crushed ice, then top with the ginger cordial and stir well. Contains 2 measures alcohol
Glamis Castle – Fit for a Queen
Set against the magnificent backdrop of the Angus Glens, Glamis Castle is often visited by the Royal Family, and was a particular favourite of the late Queen Mother. Famous today for hosting magnificent firework displays and musical concerts, this cocktail reflects the celebratory air of the Coronation Festival.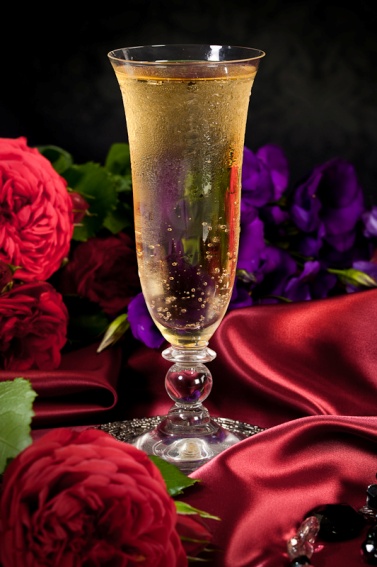 Ingredients:
25 ml The Famous Grouse
15 ml elderflower cordial
Dash orange bitters (optional)
Sparkling Wine (English of course, if you can find it)
Method:
Put The Famous Grouse and elderflower cordial into a champagne flute and add a dash of orange bitters. Top with chilled sparkling wine, stir and serve.
Contains 2 measures of alcohol