Glen Scotia Scotch Whisky Distillery in Campbeltown
Planet Whiskies visited Glen Scotia in June 2018 and were very impressed by the distillery and shop. It was a pleasure taking to Callum Frazer who is the Shop and Tour Manager for Loch Lomond Group Glen Scotia Distillery. His knowledge of the whisky industry down in Campbeltown was excellent as has been working with whisky for around 20 years.
While we were talking to Callum, he showed us one of the expensive bottles that he has in stock at the moment from the now destroyed Littlemill Distillery. It was a 27-Year-Old malt and limited to just 500 bottles. To buy it on the day would cost around £2,250, but over time we would say this bottle will gain in value and be a real collectors' item. It was interesting to find out that Loch Lomond Group has all the spirit that is left from Littlemill after the fire destroyed it in 2004 as this was one fact that we did not know. This is why we love the whisky industry and every day can be a school day as there are so many facts out there just waiting to be found out. The actual Littlemill distillery closed its door for the final time in 1997, and the Littlemill distillery in Bowling West Dunbartonshire was no more. It was during this period Loch Lomond Group took away all it's whisky after they purchased the distillery in 1984 from Argyll Group.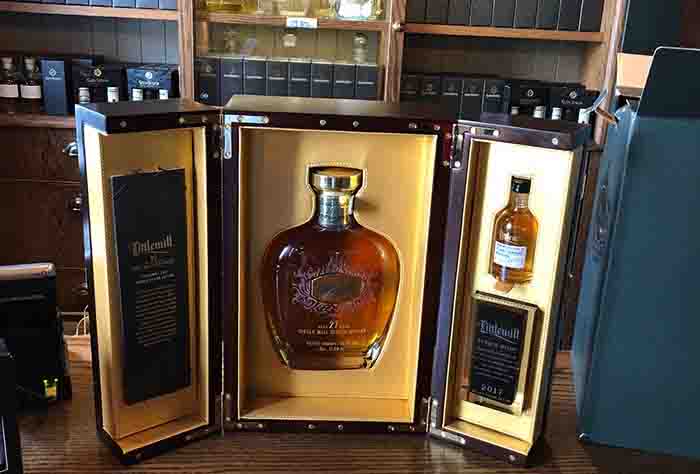 Well that enough about Littlemill and back at the Glen Scotia distillery, the shop is small but perfect in every way. It's selling the distillery key range which is essential these days as some distillery tend to produce other whisky and forget about the crucial key brands. The whole feeling regarding the shop was just lovely.
Now to the critical part of the tour was when Callum gives us a try of the malts that were on show. It was only 11 am in the morning, but the Glen Scotia Double Cask went down a treat and was Rich & Spicy throughout. Always find it important to try before you buy so you can have that special feeling inside when you have a dram that you enjoy. Just while wondering about Glen Scotia you feel the history around the place and the massive input it brings to the local community of Campbeltown. The whole place was very welcoming and after leaving it brought a smile to our faces because of the way we were treated.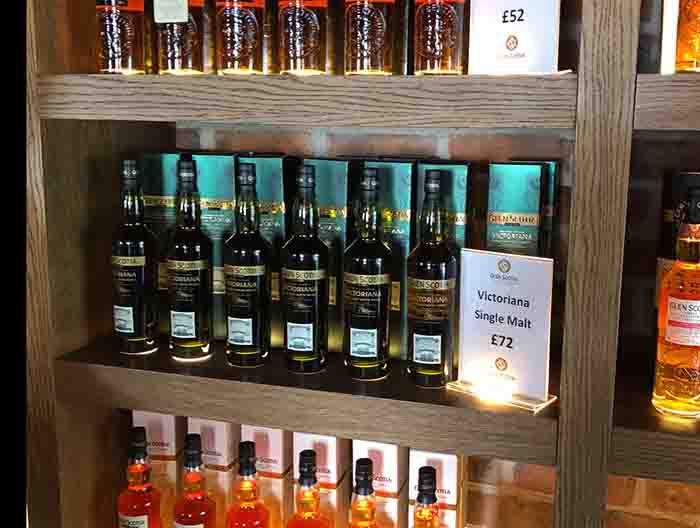 Glen Scotia Scotch Whisky Distillery was built in 1832 in Campbeltown and is one of three distillery in Campbeltown. Its claim to fame is that it is one of the smallest distillery in Scotland and is located in Campbeltown, on the Kintyre Peninsula. The distillery key range is the Glen Scotia 12 Year Old Single Malt whisky, Glen Scotia 14 Year Old Single Malt whisky and Glen Scotia 17 Year Old Single Malt whisky.
The contact details are Glen Scotia Distillery, Glen Ord Distillery, Campbeltown, Argyll & Bute, PA28 6DS and the contact telephone number is +44 (0)1586 552 288.
If you would like to stay in local hotel or bed and breakfast please visit the Campbeltown accommodation section on this website.
<< Buy Glen Scotia Single Malt Scottish Whisky
Latest Whisky News from Glen Scotia
Glen Scotia Distillery's push reaches UK parliament to position Campbeltown as the "whiskiest place in the world"
Published Date: 2nd July 2019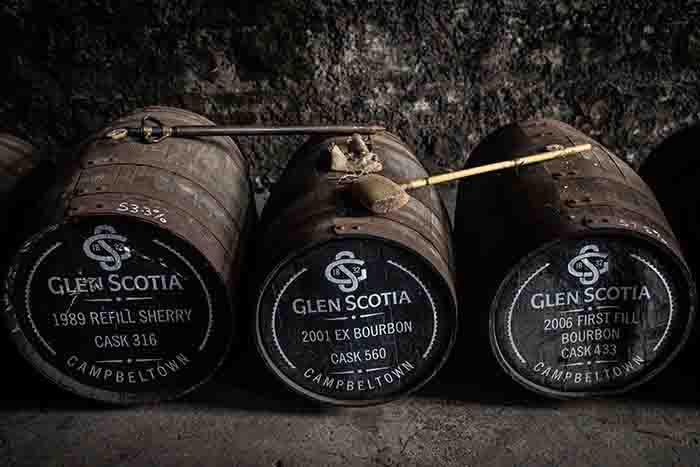 Glen Scotia Distillery's push to position Campbeltown as the "whiskiest place in the world" has made it all the way to Westminster, where the campaign has been recognised by a parliamentary motion. Read more
Glen Scotia unveils Limited Edition Rum Cask Finish to celebrate its Campbeltown Malts Festival programme
Published Date: 17th June 2019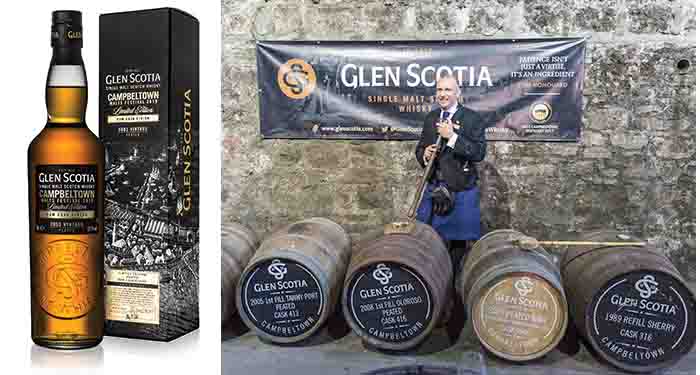 Glen Scotia has introduced a new Limited Edition Rum Cask Finish Single Malt to celebrate its Campbeltown Malts Festival programme. Read more
Loch Lomond Group toasts World Whiskies Awards success: 9th April, 2018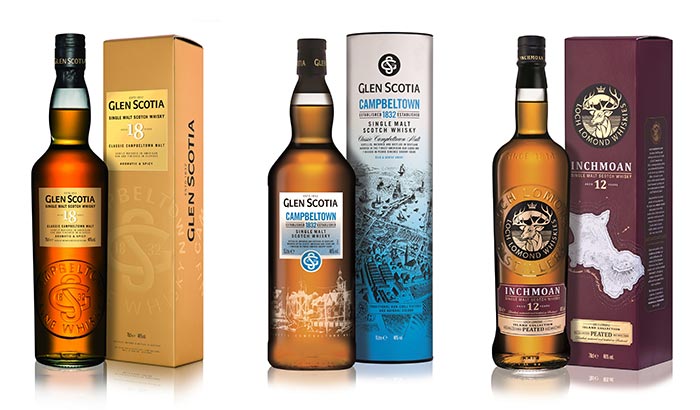 Loch Lomond Group's single malts triumphed across a range of categories at the 2018 World Whiskies Awards, including a trio of prestigious Best in Class accolades.  Read more
Glen Scotia Grand Tour set to offer whisky lovers a taste of Campbeltown: 27th February, 2018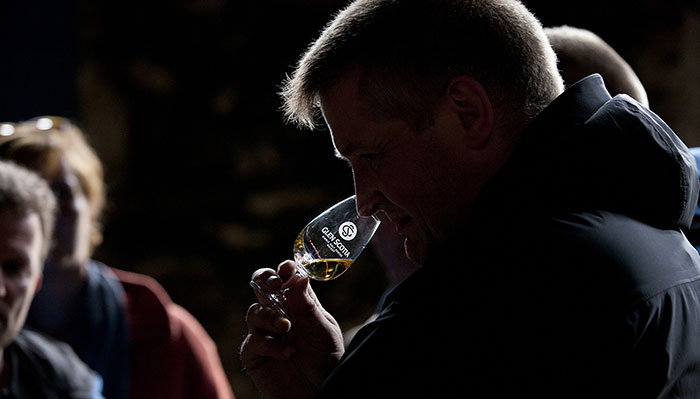 Award-winning distiller Glen Scotia is to stage a tour that will enable whisky fans around the world to experience the essence of Campbeltown - Scotland's smallest Scotch-producing region. Read more
Glen Scotia 25-year-old sets sail: 31st May, 2017
<< Buy Glen Scotia Single Malt Scottish Whisky
Selection of whisky from Glen Scotia Whisky Distillery