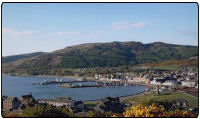 Whisky Accommodation near Campbeltown
The below accommodation is in the beautiful Scottish region of Campbeltown. There are contact details for all the hotels and Bed and Breakfast and a web address where every possible. There are also adverts for accommodation throughout the area on the left hand side and below the accommodation. Local whisky distillery are Springbank, Glen Scotia and Glengyle..
You can also gain more information relating to the area surrounding Campbeltown and Kintyre region by visiting the Tourist Information Centre in Campbeltown, or login to www.visitscotland.com
Ardshiel Hotel, Cambeltown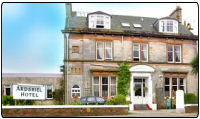 Ardshiel Hotel is situated in Campbeltown in the heart of Kintyre. This is perfect location to stay when looking to visit the Springbank, Glen Scotia and Glengyle whisky distillery. The hotel itself is situated in a quiet location overlooking the Campbeltown Loch, but is only a short five minutes walk from busy Main Street. You will always have friendly service and great food staying at the Ardshiel Hotel. The hotel is also a ideal location to play the famous Machrihanish Golf Course which is less than 20 minutes from this hotel.
The contact details for this lovely Hotel are Ardshiel Hotel, Kilkerran Road, Campbeltown, Argyll, Scotland PA28 6JL and contact phone number for +44 (0) 1586 552133, Fax: 01586 551422. If you would like to email to hotel directly you can use info@ardshiel.co.uk. Their website which has further information relating to prices is www.ardshiel.co.uk
Dunvalanree Hotel
Argyll Arms Hotel, Southend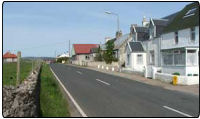 Argyll Arms Hotel is in a beautiful village of Southend on the south tip of Mull of Kintyre. The hotel offers a friendly and experienced service and the hospitality is second to none. The hotel is only ten minutes south of Campbeltown so is in easy reach of the local distilleries. It is indeed a lovely part of the world with views that are simple superb. It is such a homely hotel and you are guaranteed to enjoy your stay at the Argyll Arms and you will want to stay that extra night. The food is also a great with a fine menu for a relaxing night after your tour of the distillery or a round of golf at Dunaverty Golf Club.
Contact details for this unique hotel are Argyll Arms Hotel, Southend, By Campbeltown, Argyll, PA28 and UK phone number Telephone - +44 (0)1586 830 622 and fax +44 (0)1586 830294. If you would like to email the hotel directly use the following address billpenman51@tiscali.co.uk. You can also gain more information regarding the location and room rate by visiting the hotel website at www.argyllarmshotel.com
Argyll Hotel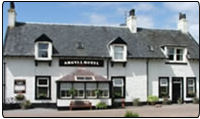 Argyll Hotel is a 10 minute drive from Campbeltown situated on the main A83 road from Tarbert. The hotel has great amount of history and was built in 1785 as a coaching inn for travellers going between Campbeltown to Tarbert. The hotel itself has eight comfortably furnished rooms of all sizes and all have en suite facilities. There is plenty to do during the day with four excellent golf courses not far from the hotel and these include Machrihanish Golf Club and Dunaverty Golf Club. This is not forgetting the three whisky distilleries within a 10 minute drive from the hotel to make this visit an exciting and memorable one. With all this and the amazing views of the Scottish countryside your can go wrong with this part of the Scotland.
The contact details for the hotel are as follows: The Argyll Hotel, Bellochantuy, Campbeltown, Argyll, Scotland, PA28 6qe and if you would like to contact them by telephone the number is +44 (0) 1583 421212. The Argyll Hotel email address is info@argyllhotel.co.uk and you can visit their excellent website for more interesting facts about the local area, great photos of the surrounding, food menu for all occasions and current room rate at www.argyllhotel.co.uk.
Next Page of Campbeltown Accommodation >>
Distillery of the Month: November 2023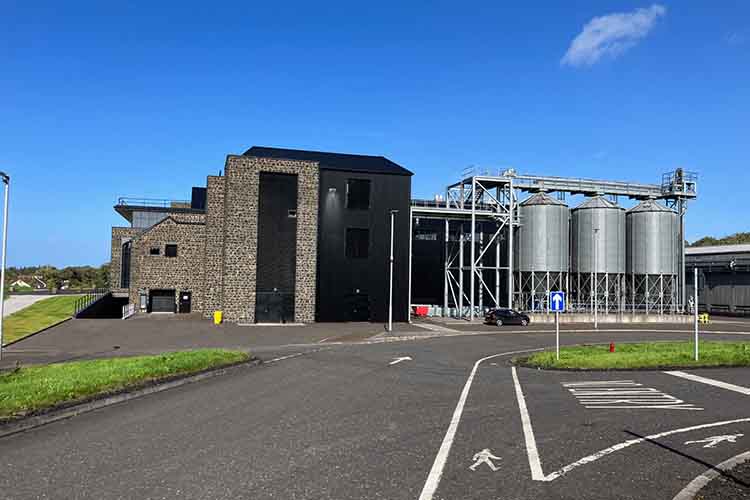 Planet Whiskies visited the new Bushmills Distillery in Northern Ireland on the 25th and 26th of September. Read our review of the experience of Bushmills and Northern Ireland at Planet Whiskies tour of Bushmills and Northern Ireland
You can also read the whole section about Bushmills Distillery at Bushmills Distillery Information on Planet Whiskies... So Bushmills is Planet Whiskies Distillery of the Month title for November 2023
Get Newsletter
Subscribe to our newsletter to get latest news, popular news and exclusive updates.