A Taste of Scotland with a flavour of Spain
Discover what south western Spain and the remote Scottish island of Islay
have in common with a tasting broadcast live and interactive from Jerez

Show date: Thursday 23rd September
Show time: 20:00 CET (GMT +1)
More details below about the iInteractive Web TV - Whisky - Laphroaig A Taste of Scotland with a flavour of Spain Live on 23th September, 2010
While a hearty Rioja or a glass of sangria are the typical accompaniment to tapas, a Scottish whisky imparted with the flavour of locally-produced sherry offers a more sophisticated solution.
Whisky-lovers are more than familiar with the distinctive taste of Laphroaig, and by introducing Laphroaig to sherry barrels for maturation, a uniquely rich flavour and hue is added to the whisky, delivering an unmistakable taste of Laphroaig with characteristics of the sherry.
It's a subtle and rewarding combination for the consumer, but still a relatively rare one as industry estimates suggest less than 7% of whisky is matured in sherry casks, compared to bourbon casks.
It's this rarity which makes the latest Laphroaig Live production such a must-see show. Following the successes of the first-ever live online whisky tasting in 2007, followed by live shows from the distillery on Islay, and then the Maker's Mark distillery in 2009, this year the Laphroaig team comes live from the sherry bodegas of Jerez.
While Laphroaig whisky boasts a rich 200-year-old heritage, the Jerez region has been producing wine since 1100BC, and fortified wine – sherry – since at least the 13th century, with many believing production began even earlier.
Located in the south west of Spain, Jerez continues to produce sherry for export around the globe. In all there are more than 10,000 hectares (25,000 acres) of vineyards in the region and sherry is produced in a variety of styles, ranging from dry, light versions such as finos to darker heavier versions known as olorosos, made from the Palomino grape - with sweet dessert wines also being made from Pedro Ximenez or Moscatel grapes.
Broadcasting live from the Harvey's bodegas, this interactive tasting experience will offer a further insight into the 'marriage' between the sherried oaky flavours from the oloroso sherry casks and the sweet flavours from the ex American Oak Bourbon barrels used in the creation of some of Laphroaig's expressions.
We will be offering a unique insight into this maturation process by comparing Bourbon cask matured Laphroaig with sherry matured Laphroaig to assess how the flavours of the wooden barrels help create the distinctive taste of the expression.
We will also be pairing a selection with authentic Spanish tapas to bring out the rich and creamy flavours and smoky notes that punctuate the individuality of Laphroaig. For those whose palate seeks a more traditional style, Quarter Cask will also be tasted to highlight the effect of different maturation styles.
John Campbell, Jose Antonio Souto, Diego Sandrin and Simon Brooking join us live online at www.laphroaig.com/live to take part in this live tasting session on Thursday 23rd September 2010 at 20:00 CET (GMT +1)
Click here to submit questions before the show: www.laphroaig.com/live
Please note, if you will be watching this show on your mobile handset do check your data charges in the first instance.
Distillery of the Month: November 2023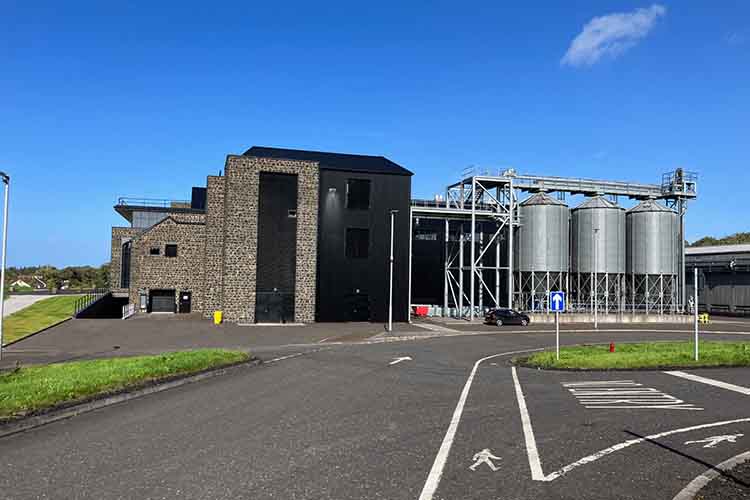 Planet Whiskies visited the new Bushmills Distillery in Northern Ireland on the 25th and 26th of September. Read our review of the experience of Bushmills and Northern Ireland at Planet Whiskies tour of Bushmills and Northern Ireland
You can also read the whole section about Bushmills Distillery at Bushmills Distillery Information on Planet Whiskies... So Bushmills is Planet Whiskies Distillery of the Month title for November 2023
Get Newsletter
Subscribe to our newsletter to get latest news, popular news and exclusive updates.