Subscription to the Whisky Magazine and receive a free gift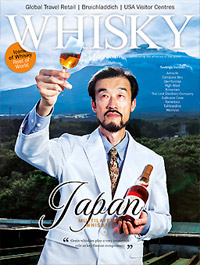 Planet Whiskies has links on this page for you to take out the impressive Whisky Magazine. If you are into your whisky this magazine is a must for you as it have latest reviews, world-wide whisky stories and news from the distilleries.
It is also the perfect gift for someone you know who loves their whisky and want to know even more about the whisky industry. This magazine comes out 8 times a year and by ordering online you save 30% off the cover price (Price subject to change).
You will also a FREE guide to the best Whisky bars of the World plus FREE Whisky Magazine Tasting Journal while stock last which is an excellent item to have in your collect just by itself .
If you want to find out more about this subscription please click - The subscription cost £32.99 for 8 Issue which is a year supply of this magaine. Whisky Magazine Subscription Offer
Here's what you can expect in every issue of the Whisky Magazine...
Each issue is packed with the pick of whisky news and happenings
Discover the essential whisky events for your diary
Visit the most successful and the hidden-jems of whisy distilleries
Discover which are the ultimate whisky bars around the world
Meet the personalities behind the whisky scene
Find our recommendations on the very best whiskies
Essential tasting notes on all the latest bottlings
Learn about the perfect food matches for some great whiskies
Click to uptake the Whisky Magazine Subscription Offer
Whisky Tastings Book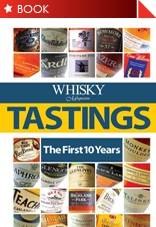 Buy this fatastic book dealing with whisky tasting from the Whisky Magaine. This book covers all the whisky tasting from the first 10 years of Whisky Magazine and you can find out all about whiskies you would like to try, but unsure what the taste would be.
There are rating included for all the whiskies in the book and is and ideal guide to have if you are a whisky expert or just starting off in the whisky tasting business. With the book having whisky tasting for the last 10 years there are plenty of gems hidden in this book that may are not available anymore to the public, as have been sold out. But in this book you will also find everyday hidden gems and this book help you widen your knowledge and understand all the different types of whisky available in the market place.
This is a brilliant gift or present to yourself and one that will be a very interesting gift for whisky lovers. This book cost £11.95 and can be bought by clicking this link - Click to buy this Whisky Tasting Book