Welcome to Japanese Whisky Distilleries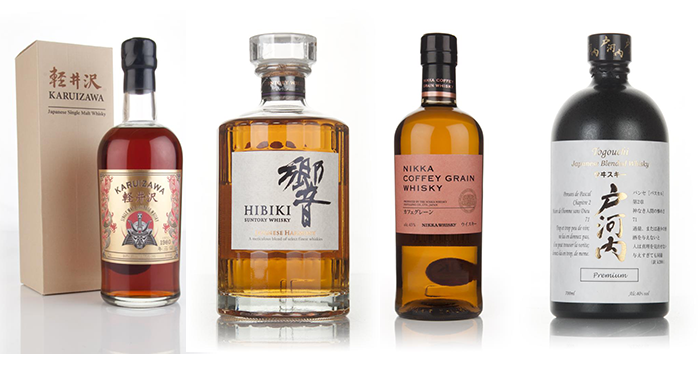 Welcome to the page on Planet Whiskies referring to Japanese Whisky Distillery. There are six distilleries at present mentioned on this page, and they are Yamazaki Distillers, Yoichi Distillery (Nikka), Hakushu Distillery, Miyagikyou Distillery, Karuizawa Distillery and Hanyu distillery. With the whisky world now taken significant notice of Japanese whiskies, these distilleries will keep on becoming stronger over time.
Japanese whiskies have won a few awards within the whisky industry over the last few years. It has become a real challenge to the dominance of Scottish whiskies which have been the force of the sector over the last century or so. The rise in Japanese whiskies has been perfect for the whisky market as it keeps everyone on their toes with regards to Japanese whisky and the world is always looking at them to see what is there next move with the industry. The one thing for sure is the Japanese whisky market share is going to grow over the next few years, and that must be welcomed as Japan is producing top quality whisky.
Visit and Buy Japanese Single Malt page
Visit and Buy Japanese Blended Whisky range
Visit and Buy Japanese Pure Whisky range
Visit and Buy Japanese Grain Whisky range

More Japanese whisky distillery will be on this page shortly, but if you would like your local distillery mentioned straight away, please email Planet Whiskies, and I will insert the distillery onto this page. Some of the distilleries on this page have external web links to the own distillery site. This will allow you to research more information and improve your knowledge regarding the distillery in question.
Also, remember to view the links just below this paragraph to read about all the distilleries in the world. There is a fantastic list of distilleries, and by looking through these pages, you start to realise how large the whisky industry is to the world markets.
Japanese Whisky Distilleries
Yamazaki Distillers
Yamazaki Distillers opened in 1923 in Shimamoto, Osaka and was the first whisky distillery in Japan. It is owned by the massiver drinks company Suntory Limited. To read more about this distillery (in Japanese) Click here.
<< Click to buy whisky from Yamazaki Distillery
Yoichi Distillery (Nikka)
Yoichi Distillery opened in 1934 and is located in Yoichi on the northern island of Hokkaido. The first bottles where produced in 1936. The whisky names it produces are, Yoicht 20 Year Old, Single Cask Yoichi 10 Year Old, Yoichi 12 Year Old, Yoichi 15 Year Old, Yoichi 1985, Yoichi 1991, Yoichi Single Cask, Yoichi Single Cask, Yoichi Single Cask, 1990. More details can be found using this link www.nikka.com/eng/distilleries/index.htm
<< Click to buy whisky from Yoichi Distillery
Hakushu Distillery
Hakushu (Suntory) Distillers is located in Yamazaki, Kyoto and was built in 1973 and is located in the pine forests close to Japanese Alps. The distillery produces the Pure Malt Whisky call Suntory Hakushu 12 Year Old and the Suntory Hakushu 1993 Single Malt Whisky (Peaded Malt) to name just two. To read more about this distillery and the Suntory company as a whole Click here
<< Click to buy whisky from Hakushu Distillery
Miyagikyou Distillery
Miyagikyou Distillers is located at Aoba, Sendai City, Miyagi Prefecture, Japan which is in Northern part of Honshu on Japanese main island and opened in 1969. Three brands of the whisky produced are Miyagikyou 10 Year Old, Miyagikyou 12 Year Old and Miyagikyou 15 Year Old.
<< Click to buy whisky from Miyagikyo Distillery
Karuizawa Distillery
Karuizawa Distillery was a vineyard below it owners moved into the whisky market in 1955. People say the whisky the distillery produces is very similar to certain types produced in Scotland, but say that Karuizawa produces unique whiskies.
<< Click to buy whisky from Karuizawa Distillery
Hanyu distillery
Hanyu distillery is located in Hanyu city, north-west of Tokyo and has been producing whisky since 1980 in a blended format as this was the demand at the time to be consumer and with the length of time need to produce Single Malts, blended whisky as a more commercial option.. In 1990 Chichibu was introduced onto the market place.
View whisky from the following Japanese Distilleries
Akashi Distillery
Chita Distillery
Chugoku Jozo Distillery
Eigashima Shuzo Distillery
Fuyu Distillery
Golden Horse Distillery
Hakushu Distillery
Helios Distillery
Kaiyo Distillery
Kamiki Distillery
Karuizawa Distillery
Kirin Distillery
Kurayoshi Distillery
Mars Distillery
Miyagikyo Distillery
Monde Shuzo Distillery
Nikka Distillery
Suntory Distillery
White Oak Distillery
Yamazakura Distillery
Yoichi Distillery
Read Japanese Latest Whisky News
News: Yamazaki - 17th November 2021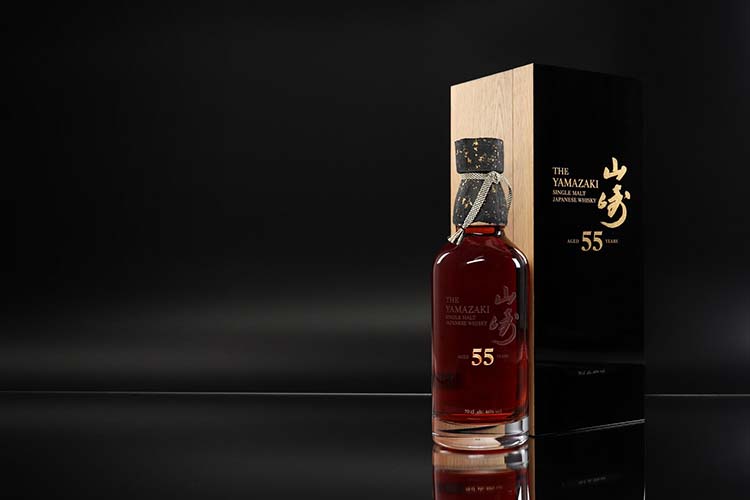 Japanese Whisky Startup Celebrates 1st Anniversary :: 2nd June, 2016
Distillery of the Month: November 2023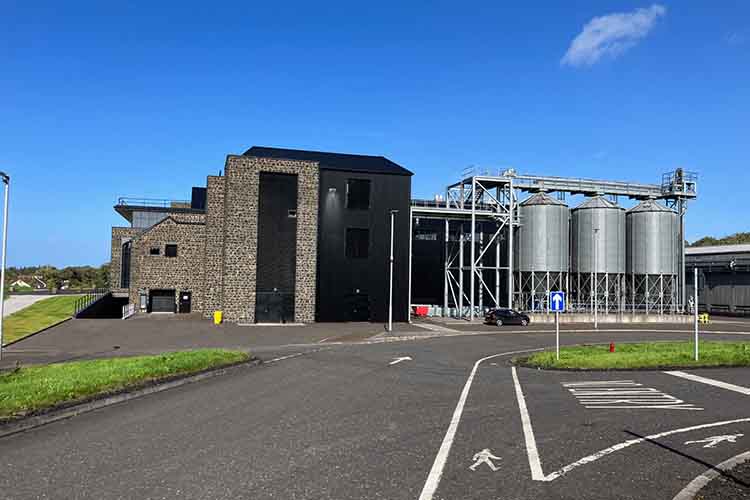 Planet Whiskies visited the new Bushmills Distillery in Northern Ireland on the 25th and 26th of September. Read our review of the experience of Bushmills and Northern Ireland at Planet Whiskies tour of Bushmills and Northern Ireland
You can also read the whole section about Bushmills Distillery at Bushmills Distillery Information on Planet Whiskies... So Bushmills is Planet Whiskies Distillery of the Month title for November 2023
Get Newsletter
Subscribe to our newsletter to get latest news, popular news and exclusive updates.