A to Z listing of Scottish Single Malts Whisky
Single Malt Whisky is a whisky that has not been mixed by any other whisky and is unquie to that distillery. There are over 100 famous Scottish Distilleries listed on this page with links to buy their maits online. Just by clicking on their link this will take you to a list of malt whiskies that these distillery produces. These malts can range from bottles that you will find at the local store to real collector items for whisky collectors.
At present Planet Whiskies has over 1,500 Scottish Malt Whisky available to buy online. New malt whiskies are added to Planet Whiskies daily, but if you can't find the one you are looking for please send us an email and we will do our best to track the malt down for you.
Scottish Distilleries by Region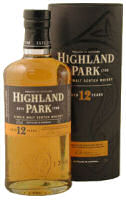 The Speyside region of Scotland is famous for the malt whisky it produces just because of the amount of distillery that are present is such a small lying area of Scotland.. Other main areas of Scotland where single malt are distilled are Highland, Lowland, Islay, Isle of Jura and the Scottish Islands including Arran.
Tasters of single malt whisky can usually tell what region of Scotland the single malt is from as they all have a distinguish taste. But recently with climate change this has become hard as the Scottish climate has become 'hotter and wetter' hense the conditions of maturing 'our' national drink has been slightly changed.
Full A - Z listing of Scottish Single Malt Whisky
Single Malt Home ~ A~ B ~ C ~ D ~ E ~ F ~ G ~ H ~ I ~ K ~ L ~ M ~ O ~ R ~ S ~ T ~ W
Full listing of Scottish Single Malt Whisky
Single Malt Home ~ A~ B ~ C ~ D ~ E ~ F ~ G ~ H ~ I ~ K ~ L ~ M ~ O ~ R ~ S ~ T ~ W
The Macallan 1824 Collection is a new family of single malts from The Macallan
View the tasting notes and comments for the experts about The Macallan 1824 Collection by clicking the links below and also just added the award winning fine oak 21 Year Old.
Select Oak ~~ Whisky Maker's Edition ~~ Estate Reserve ~~ The 1824 Limited Release 1824 decanter
The Macallan fine oak 21 Years Old