Planet Whiskies - Latest Whisky News, Scottish Single Malts Whisky & Other Whisky (Whiskey) Brands Worldwide
Planet Whiskies is a whisky website that has everything to do with our favourite dram. On this site you will find every type of whisky available from countries like Scotland, Wales, Japan, Ireland, Australia, New Zealand, Canada, India, Sweden and America. There are whisky listings for Single Malts, Blends, Grain when available and all the different types of American whiskies including corn and Tennessee Whisky .
This website will try to explain in the in's & out's of the whisky industry through their whisky brands, tours, distilleries & whisky newsletter from within the industry. We will explain all about the different kinds of whisky from the main whisky countries of the world and the types of whisky that are available. Starting from famous world distilleries where the whisky is made to a 'nearly' full list of Scottish Single Malts sorted by the distillery where the brand is/was producted. Some of the whiskies have tasting notes telling reader what colour, taste the whisky is for example smoky, light, delicate or rich and how we rate the whiskies.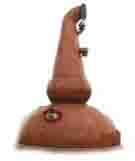 On Planet Whiskies there is a full listing of Scottish Whisky Distilleries with a page for each distillery. On these pages you can read about the history of the distilIery, contact details, tours and opening/closing times for the distillery and any shop which is located within the distillery. Also when supplied to Planet Whiskies all the latest whisky news from each of the distillery regarding latest releases, offers, whisky tours etc will be shown by the way of links at the bottom of the pages linking to their press releases. This should help everyone to find out more about each of the distilleries. If you want to find out more about the distilleries within Scotland please head to the Scottish Whiskies Distilleries home page.
The Whisky Barrel Robert Burns Night 2019 - Single Casks; Malts & Grains

Just a week until Burns Night 2019, you'll need some great Scotch to go with your haggis. Whether you like smoky malts like Laphroaig, Caol Ila or Octomore; or sweet malt whisky such as Edradour, GlenDronach or Tamdhu; we've got a single cask to suite you. View Ideal Burns Malts
Latest whisky news on Planet Whiskies
Gordon & MacPhail launches oldest release from famous distillery as part of its 'Private Collection'
Published Date: 21st January 2019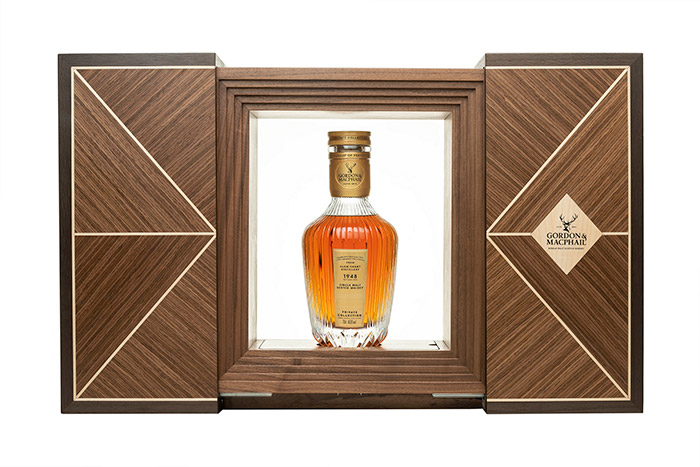 Gordon & MacPhail, the single malt Scotch whisky creator, has unveiled a new addition to its 'Private Collection': Gordon & MacPhail 1948 from Glen Grant Distillery. At 70-years-old, it is the oldest expression from the Speyside distillery ever bottled. Read more
For a not so dry Jan, raise a dram with anCnoc whisky this Burns Night 2019
Published Date: 17th January 2019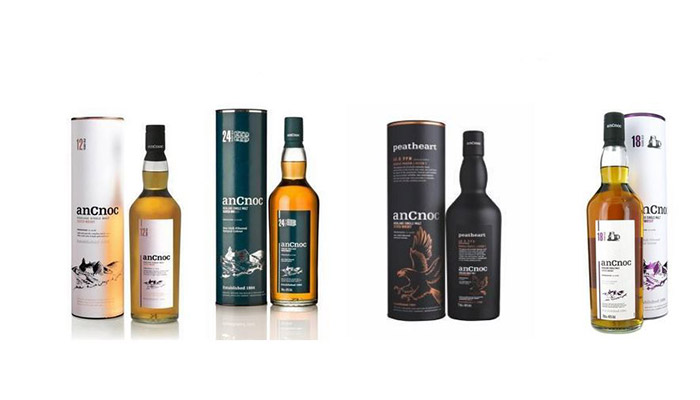 On January 25th, people around the world celebrate the birthday of Scotland's most revered poet, Robert Burns. Paying homage to his memory with a series of boozy toasts, single malt whisky has forever been the drink of choice to commemorate the anniversary of Scotland's most famous son. Read more
Double gold award success for Tamdhu Distillery
A Speyside distillery is kicking off the New Year on a high after achieving double gold award success in The Spirits Business Distillery Masters 2019 competition.
Published Date: 10th January 2019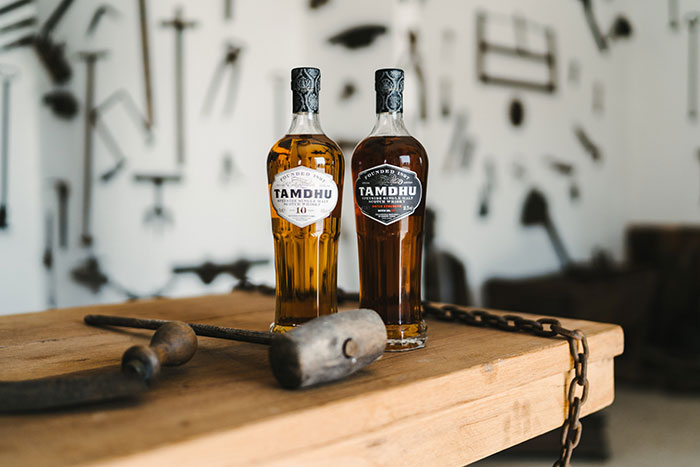 For the first time, Tamdhu has scooped two gold awards from the leading international spirits trade publication for its environmental work, as well as its latest digital and social media campaign – 'From Spain to Speyside'.  Read more
Glengoyne Distillery wins top award for environmental best practice
Published Date: 10th January 2019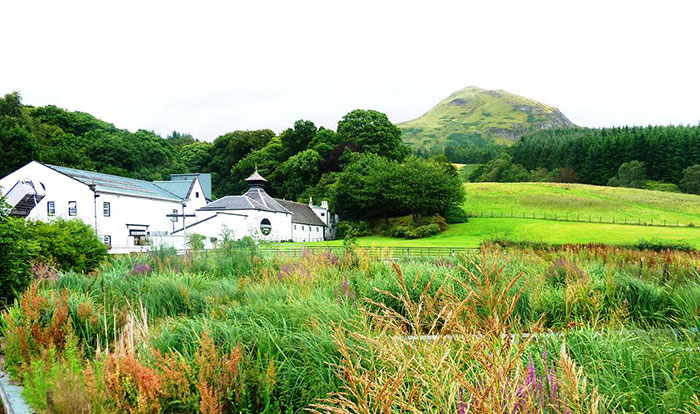 Glengoyne Highland Single Malt Scotch Whisky is celebrating a top award win at an internationally acclaimed spirits competition.
The Highland distillery was awarded a Master medal in the Green Initiatives category at The Spirits Business Distillery Masters 2019, taking the highest possible accolade in the environmentally-focused category. Read more
Evolution of the Jameson bottle and label is set to continue the success story over 50 years on
First introduced in 1968, the new smooth pack contains the same triple-distilled Jameson that has made it the world's No.1 Irish whiskey
Published Date: 9th January 2019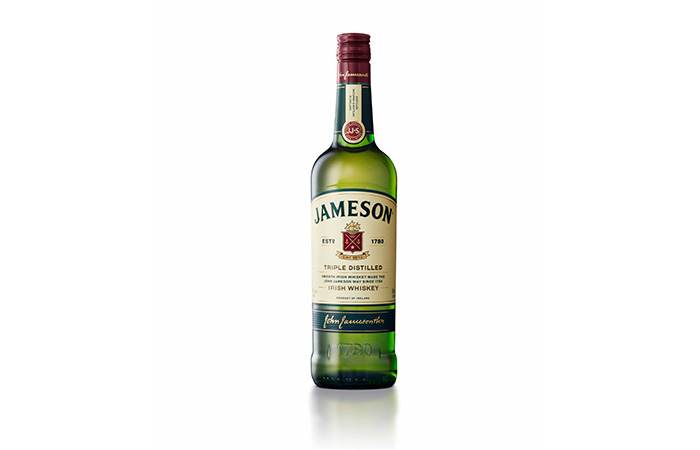 Jameson Irish Whiskey, which is produced by Irish Distillers in Midleton Distillery, has unveiled an evolution of its iconic bottle and label design 50 years after it was first introduced. The refreshed look highlights the brand's provenance, triple-distillation production method and premium quality cues to whiskey drinkers as it looks to strengthen its position as the world's leading Irish whiskey.  Read more
Record year for Tullibardine as whiskies scoop the board at international awards ceremonies
The Highland single malt whisky continues to gain global recognition after being awarded 18 major awards in 2018
Published Date: 4th January 2019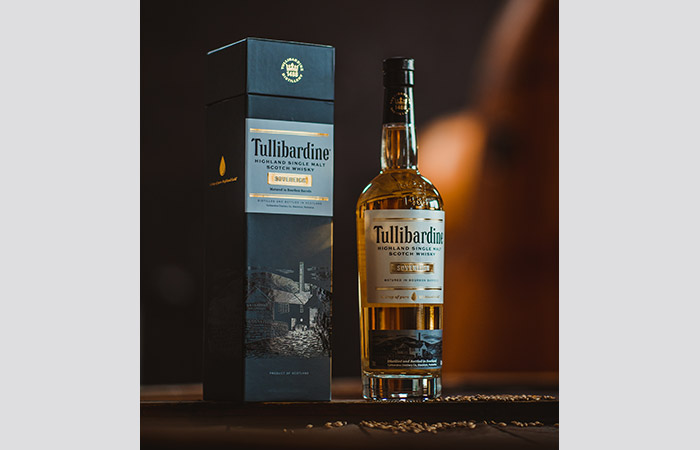 2018 has been a record year for Highland artisan distillery, Tullibardine, after winning 18 industry awards in the UK, USA and Asia for its quality of single malt whiskies. Read more
The Scotch Malt Whisky Society Retains Prestigious Award To End Year On A High
Published Date: 21st December 2018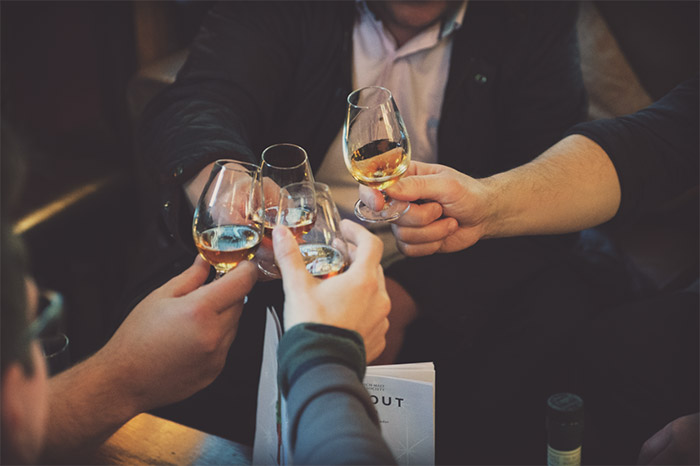 The Scotch Malt Whisky Society (SMWS) is finishing 2018 on a high as its most-awarded year to date. 
In a year that has seen the Society celebrate its 35th anniversary, with a number of celebratory events and special bottlings, they've received unprecedented recognition of their whiskies and venues. Read more
Chivas Brothers toasts a dram good property deal in the heart of Glasgow
Published Date: 13th December 2018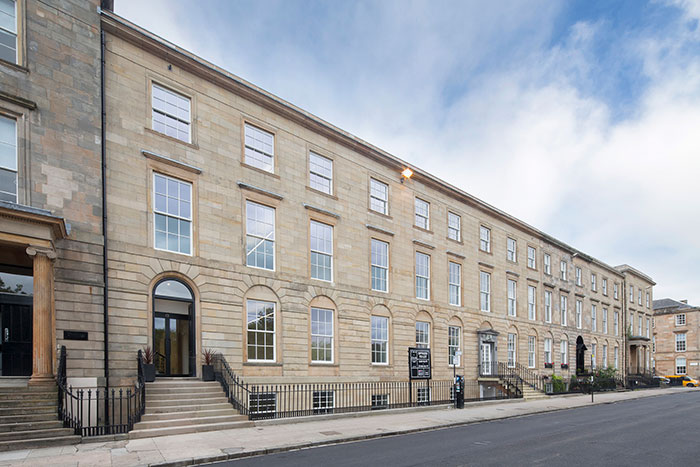 Photo credit by Alan McAteer
GVA and Graeme Faith & Co have secured a deal which will see leading Scotch whisky business Chivas Brothers let the entire building at 2-4 Blythswood Square, Glasgow. Read more
Glengoyne gold dust whisky tickets sell out in 24 hours
Glengoyne superfans rush to pick up bucket list experience and keys to the distillery
Published Date: 12th December 2018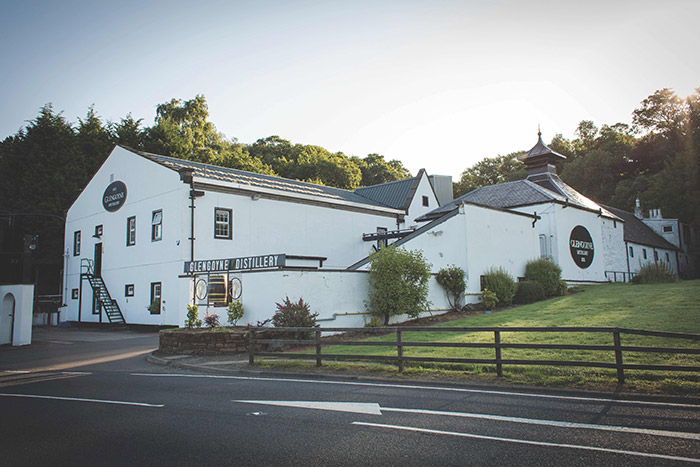 Tickets to a closed doors, behind the scenes experience at Glengoyne Distillery have sold out within 24 hours after single malt fans from around the world rushed to pick up the bucket-list experience and keys to the distillery. Read more
Bushmills Irish Whiskey introduces new limited-edition single malt aged in indestructible Acacia wood casks
Published Date: 12th December 2018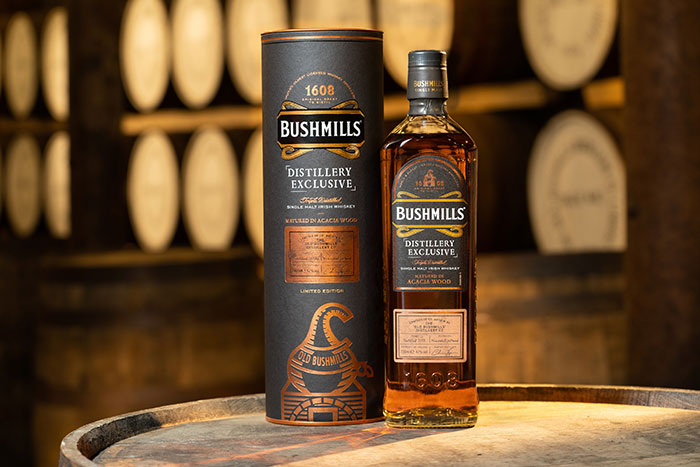 Bushmills, Co. Antrim, 12th December 2018: Bushmills® Irish Whiskey has released BUSHMILLS DISTILLERY EXCLUSIVE, a limited edition single malt whiskey aged in Acacia wood. Only available for purchase at The Old Bushmills Distillery, the unique release marks another innovation in Irish single malts from the world's oldest licensed whiskey distillery. Read more
Planet Whiskies Advent Calendar
DAY 24 - 24th December 2018
The XL Blend Batch 1 Blended Scotch Whisky Vol 46.2%
The final day of this year's advent calendar is The new XL Blend Batch 1 from the Blended Whisky Company. Click to view the full 24 drams that were included in the 2018 whisky advent calendar. Would like to thanks Drinks by the Dram for sending this advent calander to Planet Whiskies.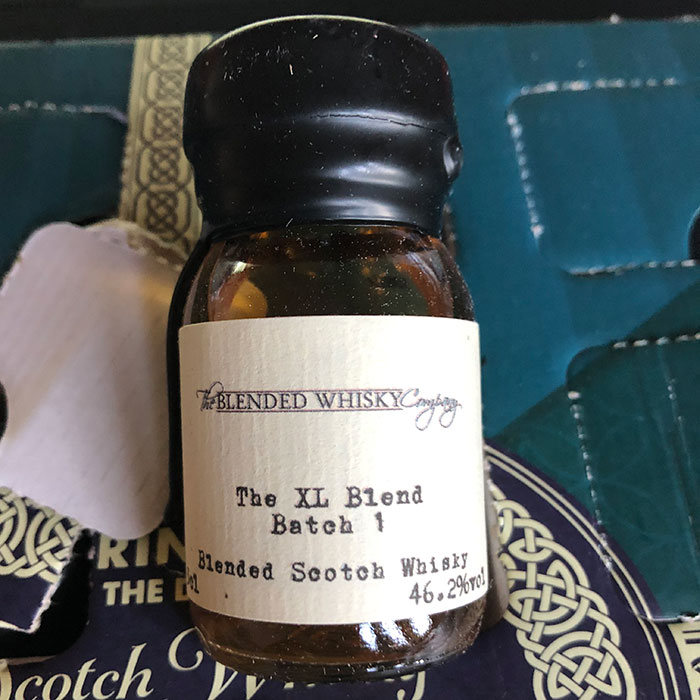 << See all the days so far in the Drinks By The Dram Advent Calendar
VisitScotland Interactive Whisky Guide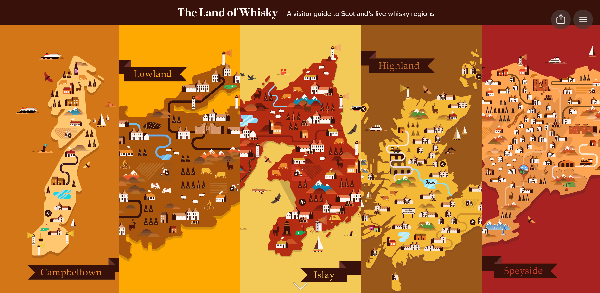 Found out about 105 whisky distilleries in Scotland's five whisky regions in this very exciting interactive whisky guide :: More information
Planet Whiskies Tour around the Oban Distillery

Planet Whiskies went on a road trip on 16th October 2016 and ended up visiting Diageo's second smallest distillery, The Oban Distillery in the Western Highlands. We arrived in Oban the night before the distillery tour and booked into The Royal Hotel. As we had never been to Oban before and were not sure... Read more about Planet Whiskies Tour of Oban
Morrison Bowmore Distillery Tour by Planet Whiskies

It was Saturday morning on Islay and the Planet Whiskies team were up early to visit the famous Islay Distillery of Bowmore. There was four of us in the Planet Whiskies party this morning as we drove the 10 miles from Port Ellen to Bowmore we passed Islay airport and the "peat fields" of Islay. Read more about our tour of Bowmore
Planet Whiskies Tour Around The Macallan Distillery

Planet Whiskies recently visited The Macallan Distillery and see what we had to say about this world famous Speyside Distillery - "The first distillery of the day was The Macallan Distillery and all concerned were so excited about the fact that we were visiting this famous Speyside distillery today and having a private tour around the facilities, and of course the whisky tasting of The Macallan malts after the tour." Read about The Macallan SIx Pillars Tour
Planet Whiskies Tour around Tomatin Single Highland Malt Distillery


The Planet Whiskies team have been to a number of distilleries over the years, but today was the chance to go to a very special distillery. We have mentioned this distillery on Planet Whiskies many times and have published all their recent new whisky releases and world-wide awards they have received. Today we were going to Tomatin and could not wait to see inside this famous Scottish distillery. Read more about Planet Whiskies Tour of the Tomatin Distillery
Aberlour Distillery Tour and Tasting by Planet Whiskies

Read about Planet Whiskies tour of the famous Aberlour Distillery in the Speyside Region of Scotland. Our tour happened in April 2014 and if you are in the Speyside area it is a must visit for all whisky enthusiast. The Planet Whiskies team have been to a number of Scottish distilleries, but on this Sunday morning in the middle of April we had an extra special reason to be excited as we were about to visit the famous Aberlour Distillery in the Speyside whisky region of Scotland. Read more
The Glengoyne Distillery Tasting Tour by Planet Whiskies

Planet Whiskies was very kindly asked to go along to the Glengoyne distillery and take part in one of their tasting tours that are held several times a day throughout the year. When we arrived after a short drive from Dumbarton and parking the car near the Warehouses, which are in the Lowlands Whisky Region, we headed across the road to the main distilling area of Glengoyne. Read more about the Glengoyne Distillery Tour and Tasting
The Glenlivet Distillery Tasting Tour by Planet Whiskies

Read about Planet Whiskies tour of the famous Glenlivet Distillery in the Speyside Region of Scotland. This was a tour that the Planet Whiskies team had wanted to complete for a number of years and when Chivas invited us to the distillery, like all whisky enthusiast we accepted. Tours at the Glenlivet are available all year round, but booking advisable. Find out more details about their tour at the bottom of this page. Read more about The Glenlivet Distillery Tour
Duck's at Kilspindie House Whisky Review | Choose From Over 90 Malts | Also Selection of Malts from SMWS at Duck's at Kilspindie House

Planet Whiskies were very kindly asked to do a whisky review just 18 miles outside Edinburgh and of course we gratefully accepted. This tasting was taking place at Duck's at Kilspindie House, which is located in the lovely seaside village of Aberlady. With over 90 malts behind the bar we knew we were in for an interesting night. As we were driving to Ducks, and of course the whisky tasting which was going to be that night, an overnight stay was required. Read about this whisky tasting and review at Duck's at Kilspindie House
The Ubiquitous Chip Whisky Club - Aston Lane Glasgow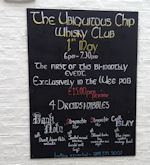 It was a great pleasure for Planet Whiskies to be asked to come along to the launch of The Ubiquitous Chip Whisky Club (known to many as The Chip) and their first ever whisky tasting night. This tasting night was hosted by Iain Croucher of A.D. Rattray an independent bottler from Ayrshire. I walked into The Ubiquitous Chip I was warmly welcomed by James MacDuffie part of sommelier team of The Ubiquitous Chip and Iain Croucher. We had a short discussion about the night ahead and also a brief chat about A.D Rattray and their Whisky Experience and shop near Ayr. Read more
The Glenlivet - The Winchester Collection | 50 Years in the making

October marks the inaugural release from The Glenlivet Winchester Collection: the world's first series of rare and precious 50 year old single malt Scotch whiskies from the single malt that started it all.
"Vintage 1964" is the first release from this exquisite collection, anticipated to become one of the most sought after and priceless whisky collections on the planet. Read more
Other Whisky information on Planet Whiskies
On this site now I am putting together a full list of worldwide whiskies from distilleries throughout the world where you can buy your favourite dram. All the Scottish Blended whiskies have been completed and you will find them on Scottish Blended Whisky pages. There are well over 100 blends on these pages and you are sure to find the Scottish Blend that you are looking for. I have just started to price the Scottish Single Malts and I hope these malts will be done over the next few weeks. With over 1500 malts going to be priced and listed on this site you can imagine the task involved, but one worth doing for the readers of this site and one that will bring much more interaction about each of the whiskies than a lot of other whisky site who just put a price on the bottle with a link to buy. You can also see now a large number of Scottish Grain Whiskies and I have been receiving so many email world-wide saying that they did not know there was so many to choose from. There are around 100 American Bourbons, American Corn Whiskies and American Tennessee Whiskies to view and buy if you wish. I also plan in the near future to include a section where you can buy all your whisky glassware. This section will be appearing over the next few weeks so please remember to visit back soon to see what has been updated.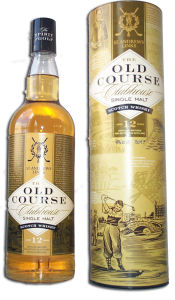 Blended and Grain whiskies are written about in detail on this site. As I am Scottish myself I know a lot of the brands in Scotland, but this website is about all the different types of whisky that are available around the world and I will be writing about whiskies that are Irish, Welsh, Australian, American, Canadian and of course Japanese which is up and coming and gaining large recognition within the industry. As there are a few spellings of whisky around the world, there will only be one that I will use on this website. So whiskey the local name for this product in some countries will not be used even when I am describing their products. A few countries do spell whisky the Scottish way such as Japanese, Canadian and Indian, with the last two because of being involved with the British Empire. Japanese whisky is spelt the Scottish way because the first person to distil whisky learned the trade in Scotland.
It is important to mentions that on this website I will be writing about all the distilleries in the world. But large parts of this website will be about the Scottish Whisky industry and the famous distilleries that are present like The Glenrothes Distillery, Glengoyne Distillery, Isle of Jura distilleries, Highland Park Distillery on Orkney, Glenmorangie Distillery and of course the Ardbeg Distillery. All these distilleries can be read about in the Latest News Section on this website where you will find out about all the latest news in the whisky industry, but more Scottish Whisky Distilleries can be read about on the Scottish Whisky Distilleries pages on this site. Some of the distilleries do not have a great deal of information relating to them as they have been closed or dismantled over the years, but this website still writes about their history whenever possible and this can bring the readers of this site even more knowledge of the Scottish Whisky industry.

Isle of Skye Blended Whisky - Information and Product Range
Isle of Skye whisky is owned by Ian Macleod Distillers Ltd and still uses the 19th century recipe for all their blended scotch whiskies. This recipe was first used by Clan Macleod whose ancestral home is the Isle of Skye. Read more
Chivas Brother & Pernod Ricard and view their portfolio of whiskies.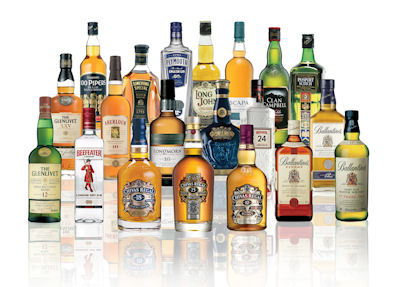 Planet Whiskies has a page dedicated to Chivas Brothers, the Scotch whisky business of Pernod Ricard. The Chivas Brothers business have always been an interest to Planet Whiskies as we are based in Dumbarton, just past the hundreds of warehouse holding the Chivas Regal brand,, so the next step for us was to write a page all about this massive whisky and gin company. Also on the page there is a list of all the press releases that they have supplied to Planet Whiskies over the years. So an insight to the page follows. Enjoy. "This company has developed over the years to become one of the major whiskies companies in the world and has..." Read more about Chivas Brother & Pernod Ricard
Master Distiller of The Macallan - Russell Anderson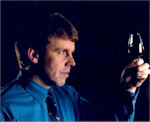 Planet Whiskies recently approached Russell Anderson, the Master Distiller (distillery manager) at the world famous The Macallan Distillery and ask some important questions to the man in charge of the producing The Macallan brand.
On this page you will find the results of this Q&A's and also you can read Russell Anderson Bio. Click to read the Q&A's from Russell Anderson of The Macallan Distillery
Tomatin Master Distiller | Graham Eunson | Q&A's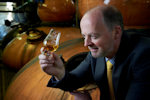 Planet Whiskies recently approached Graham Eunson, the Master Distiller of the famous Highland distillery of Tomatin and asked him for a Q&A's session and he kindly accepted. Read about his thoughts of the Scottish Whisky industry, his favourite Tomatin malt, how he likes to drink his whisky and much more at Graham Eunson - Tomatin Master Distillery
Glengoyne Master Distiller | Robbie Hughes | Planet Whiskies Questions and Answers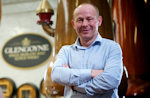 Planet Whiskies recently approached Robbie Hughes, the Master Distiller of Glengoyne and asked him for a Q&A's session and he kindly accepted. Robbie has worked at the famous Glengoyne distillery since 2003 and his view are very interesting about the Scottish Whisky Industry. Read all about Robbie Hughes Glengoyne Master Distiller
The Glenlivet Master Distiller | Alan Winchester | Planet Whiskies Questions and Answers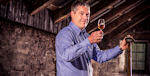 Planet Whiskies recently approached Alan Winchester, the Master Distiller of The Glenlivet and ask him if he would answer a few questions from Planet Whiskies regarding working at The Glenlivet, the industry as a whole and how he likes to drink his whisky? Read about his thoughts of the Scottish Whisky industry. Read more
Bowmore Distillery Manager | David Turner | Planet Whiskies Questions and Answers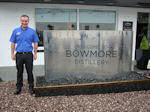 Planet Whiskies recently had a trip to Islay and of course we visited the famous Bowmore which is Islay oldest distillery. While we were there we got the chance to ask David Turner the distillery manager of Bowmore a few questions about his life at Bowmore Distillery and other interesting questions. Read David thoughts about Bowmore Distillery, his favourite dram and the whisky industry in general. Read more
Master Distiller of Diageo - Keith Law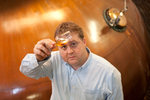 There are now two special pages on this website all about the views of Keith Law, the Master Distiller at Diageo. First page is about Blended Whisky and Food which goes into detail how to mix whisky with food and the second page is a question and answer session relating to Keith's past experiences with whisky and his thought on the whisky industry in general. Both of these pages bring a insight into how a Master Distiller works at one of the largest whisky companies in the world.
There is also a special page on this site stating everything you need to know about the the Benromach Distillery in Speyside. This page is full of history and you can also view the tasting notes of just some of the malts that were produced at the Benromach Distillery. So please browse through these distillery pages and there are plenty of interesting facts and contact details for over 100 whisky distilleries in Scotland. There are also pages of world distilleries where you can see the likes of the Jack Daniel's Distillery in American, the Yamazaki Distillers in Japan and The Irishman Distillery in Ireland.