Bowmore Scotch Whisky Distillery Information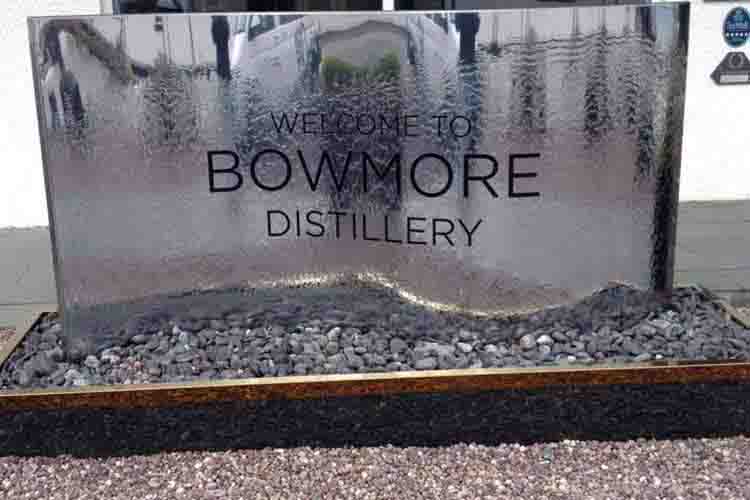 Bowmore Scotch Whisky Distillery was built in 1779 by John Simpson. Its produces all the Bowmore single malts of which there are over 12 different types. Bowmore have a number of excellent Single Malts whiskies which can be view on Planet Whiskies by following the link below. There you will be able to view over 50 malts from this distillery with price ranging from £30 all the way into the thousands.
Bowmore is one of the distilleries in Scotland where you will view very old and rare malts nearly all the time as they have an amazing collection available with the price tag to go along. When looking through the list of malts the distillery has you will find bottles that are ranging back 50 years with a price of £10,000. They are very collectable items if you have the funds to take part. But with Bowmore malts the value will mostly always increase so the choice is weither to open the bottle on a special occasion or having it insuranced. I personal would keep them out of reach for a very special occasion.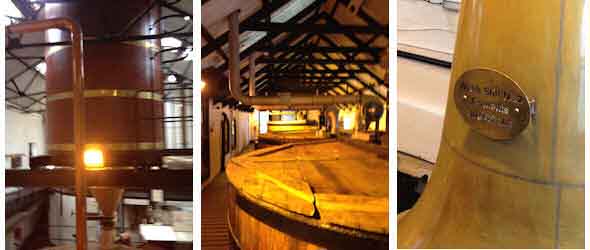 Bowmore Distillery Tour by Planet Whiskies

It was Saturday morning on Islay and the Planet Whiskies team were up early to visit the famous Islay Distillery of Bowmore. There was four of us in the Planet Whiskies party this morning as we drove the 10 miles from Port Ellen to Bowmore we passed Islay airport and the "peat fields" of Islay. Read more about our tour of Bowmore
Bowmore Distillery Manager | David Turner | Planet Whiskies Questions and Answers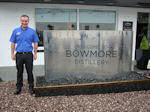 Planet Whiskies recently had a trip to Islay and of course we visited the famous Bowmore which is Islay oldest distillery. While we were there we got the chance to ask David Turner the distillery manager of Bowmore a few questions about his life at Bowmore Distillery and other interesting questions. Read David thoughts about Bowmore Distillery, his favourite dram and the whisky industry in general. Read more
Contact Details for Bowmore Distillery
The contact details are Bowmore Distillery, Isle of Islay, Argyllshire, PA43 7GS with the phone number being +44 (0)1496 8104411. Visit www.bowmore.co.uk for more information.
Where to buy Bowmore Malts
View Bowmore Single Malt Whisky Range on this website.
Selection of whisky from Bowmore Whisky Distillery
Latest Whisky News from the Bowmore Distillery
Bowmore Announce Long-Awaited Second Release Of 50 Year Old Expression - 1st December, 2014
Bowmore's Much Anticipated Limited Edition, Devils Casks, Releases Second Edition | 15th August, 2014
Bowmore Celebrates The Past 50 Years By Launching 1961 Release - 4th December, 2013
Bowmore® Islay Single Malt Scotch Whisky Launches - The Devil's Casks - 9th September, 2013
Bowmore 23 Years Old - Port Cask Matured 1989 - 26th - July, 2013
2013 International Safety Awards Hat Trick for Scotch Whisky Distiller - 26th April, 2013
Eddie MacAffer, voted Whisky Distillery Manager of the Year at Whisky Magazine's 2013 Icons of Whisky Awards - 27th March, 2013
Bowmore Distillery - Launch of Tempest 4 - 27th March, 2013
Bowmore Islay Single Malt Whisky Announces Release Of 1957 - 54 Year Old - 17th September, 2012
Bowmore Distillery - YouTube video for the Bowmore Distillery - 6th September, 2012
Bowmore Whisky Launches Partnership with River Cottage's John Wright & Gill Meller - 29th August, 2012
Bowmore New Website Launch - 2nd July, 2012
Morrison Bowmore Distillers Celebrates Award-Winning Year - 22nd June, 2012
Bowmore Unveils Exciting New Design And Packaging Across Entire Range - 6th February, 2012
2011 was a year that saw Bowmore increase its presence in the great outdoors.
Morrison Bowmore Distillers Appoints Rachel Barrie As Master Blender - 10th January, 2012
Bowmore Unveils Islay Taste Map With Martine Nouet - 28th November, 2011
Bowmore Distillery - The Bowmore Tweed Savile Row Experience - 23rd November, 2011
Bowmore Distillery - Third release Bowmore Tempest -27th October, 2011
Bowmore Distillery and is their September 2011 newsletter. In it the distillery talk about the 2011 Feis Ile whisky festival and the launch of their 1982 Vintage - 23rd September, 2011
Latest Whisky News from Bowmore Distillery 2nd December, 2010
Where to buy Bowmore Single Malt Whisky
You can see the Bowmore Single Malt Whisky Range on this website.