Glen Moray Scotch Whisky Distillery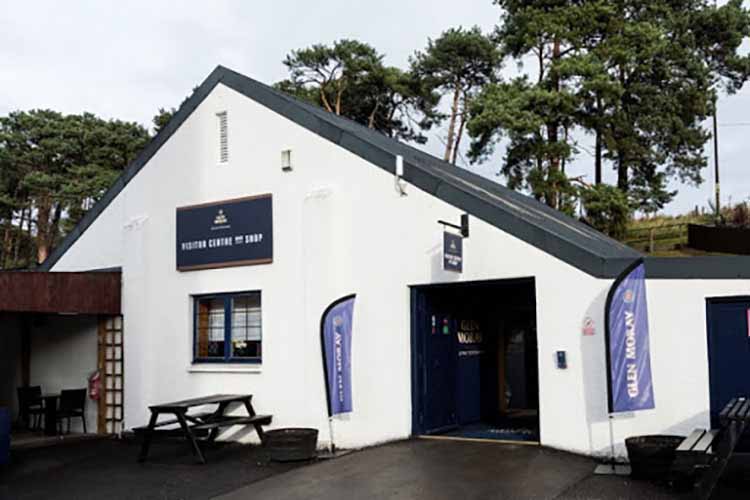 The Glen Moray Distillery is a working distillery in the Royal Burgh of Elgin. At the beginning likes lots of distilleries it produced beer, but was converted into a malt distillery in 1897 after nearly 70 years.
The Glen Moray distillery is proud to be one of only eight distilleries that are currently on the prestigious Malt Whisky Trail. All the malts producted at this distillery are matured in Bourbon barrels and this produced the rich and spicy characteristics you have learn to know from the Glen Moray malts.
They have a excellent visitor centre where you are given a guided tour of the facilities and how the whisky is produced from the start. These tours are daily and they cover the history of Glen Moray. The tour includes the chance to taste the Glen Moray range, but if you don't have enough time for the tour you can just do a tasting of the range which are all superb. There is also a Fifth Chaper Tours which can be pre-book with the distillery, This will give you a even more in depth tour of Glen Moray distillery and you will learn all about the whisky from over the last five decades by the Distillery Manager, Graham Coull.
Within the distillery there is a shop where you will see the full selection of Glen Moray Single Malt Whisky available and where you can purchase these malts. There is also a range of clothing that you can buy, gifts and food on offer so you can take home a little reminder of your tour. Also there is a coffee shop that serve excellent range of meals. Here you can relax in comfort thinking about the tour you have just experienced or finish the tasting session of the whiskies before deciding which ones you would like to take home.
Opening times of the visitor centre at Glen Moray Distillery
Monday to Friday 9am till 5pm
Saturdays (May to September) 10am to 4.30pm
Closed over the Christmas and New Year period.
Tour times for the distillery are as follows
Monday to Friday - 09.30, 11.00, 12.30, 14.00 and 15.30
Saturday 10.30, 12.00, 13.30 and 15.00
Admission prices
Coffee shop and shop are free
Addult admission charge £3 including tour and tasting
Under 18's are free
FIfth Chapter Tours are £15 and this must be paid in advance.
If you are wanting the hire the distillery for a private tasting this can also be done. You will need to contact the distillery for more information. You can also hire the visitor centre for private functions.
For more details regarding this distillery please visit the Glen Moray website at www.glenmoray.com. There you will find out all about the tours available and is a really interesting website if you are intersted in the process of making the 'water of life'.
If you are intested in posting a letter to receive more details the address for the Glen Moray Distillery is as follows Bruceland Road, Elgin, IV30 1YE. If you would like to contact the distillery by phone their number is 01343 550900.
Buy Glen Moray Single Malt Scottish Whisky
Selection of whisky from Glen Moray Whisky Distillery