Read about the famous Wild Turkey Distillery in Lawrenceburg - Authentic American bourbon: Wild Turkey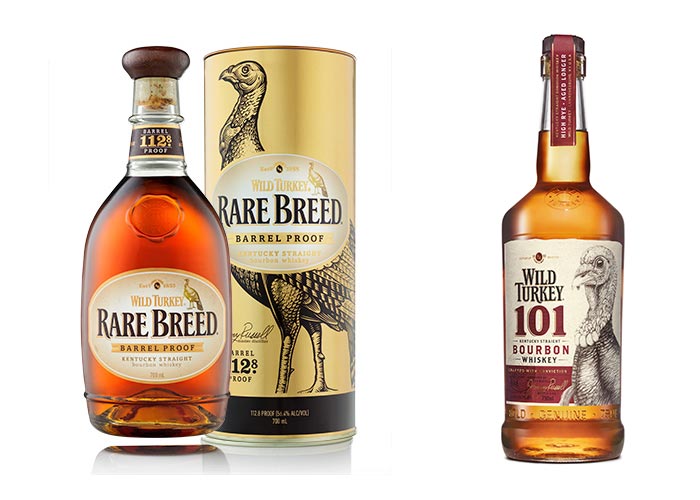 Wild Turkey is an authentic American bourbon distilled in Lawrenceburg, the heart of real Kentucky, by master distillers and the world's only active father/son distiller partnership, Jimmy and Eddie Russell. Its house style is characterised by its distinctive bold and spicy flavour thanks to its high rye content and use of the finest new American oak barrel with the heaviest and most expensive char available, the number 4 alligator char, which imparts a rich, smooth flavour and deep amber colour to the whiskey.
Jimmy's legacy is the iconic Wild Turkey 101 at 50.5% abv, a recipe that has remained resolutely unchanged since prohibition times. Thanks to its bold and spicy flavour and high rye content, it preserves the full bourbon flavour in the classic Old Fashioned Cocktail. Buy online now
The award winning Wild Turkey Rare Breed bourbon is a true reflection of this legacy; a pure barrel whiskey with unapologetic, bold spirit, tones of warm butter scotch and vanilla, and hints of fruit and spices. Its lingering caramel sweetness makes it a remarkably smooth whiskey. Buy online now.
<< View more from the Wild Turkey whiskey range