Glenmorangie Scotch Whisky Distillery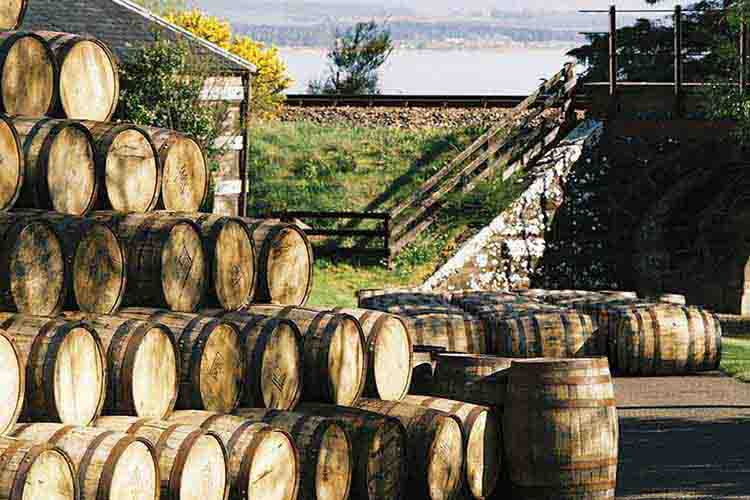 Source of below text from a press release for the Glenmorangie Distillery
The Glenmorangie Distillery tirelessly and relentlessly produces our delicate, complex spirit; each stage of the production process is precise and perfect in its own right. At its core is a small group of men with immense skill and enviable knowledge. The craftsmen of Glenmorangie, the patient patrons of quality and excellence, they are the backbone of the Distillery, they are the legendary Sixteen Men of Tain.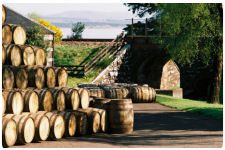 These sixteen individuals are the living embodiment of our founder's vision, the unofficial guardians of our malt, who still, to this day, use the time-honoured, traditional skills that have passed from generation to generation. Together they ensure Glenmorangie is made in the same, unhurried and uncompromised way it always has been since 1843.
The Glenmorangie distillery lies in the far north of Scotland, in the Royal Burgh of Tain, Ross-shire
Although originally a brewery, the Glenmorangie distillery has been operating as a whisky distillery since 1843
The distillery uses Scottish grown barley that is lightly peated during malting, and water from its Tarlogie Springs - the natural spring that is owned by the distillery together with 650 surrounding acres to protect its purity
The water of the Tarlogie Springs has filtered for nearly a century through lime and sandstone, and is unusually hard and rich in minerals
The eight elegant Glenmorangie swan-neck stills are the tallest in Scotland, allowing only the lightest and purest of vapours to ascend and condense - giving Glenmorangie its distinctive complexity and layered flavour
The Glenmorangie distillery employs sixteen skilled craftsmen - the 'Sixteen Men of Tain'. Their expertise, craft, and traditional values have been passed down the generations. Glenmorangie continues to be patiently and lovingly produced by sixteen skilled craftsmen today
The distillery is renowned as a pioneer in its field uniting tradition with innovation. It is the master of maturation and is the original pioneer of 'wood finishes', developing the process and introducing Port Wood Finish in 1994, followed by the Wood Finish Range in 1996
Glenmorangie uses primarily ex-bourbon casks made from the finest, hand-selected American oak to impart more flavour. It has also pioneered the use of bespoke casks made from slow-growth, air-dried oak from the Ozark Mountains of Missouri
Our casks rest in low stone-built buildings with earthen floors, permeated by fresh sea-air, a gentle local climate ensuring a steady path to full maturity
Where to buy Glenmorangie Malts
Buy Glenmorangie Scottish Single Malts Whisky
Selection of whisky from Glenmorangie Whisky Distillery
Read the latest whisky news on Planet Whiskies from The Glenmorangie Distillery.
New Whisky Release: Glenmorangie's vintage collection reveals a whisky of implausible harmony
Rich plum limited edition celebrates Highland Distillery's wood-finish pioneers
Published Date: 2nd April 2019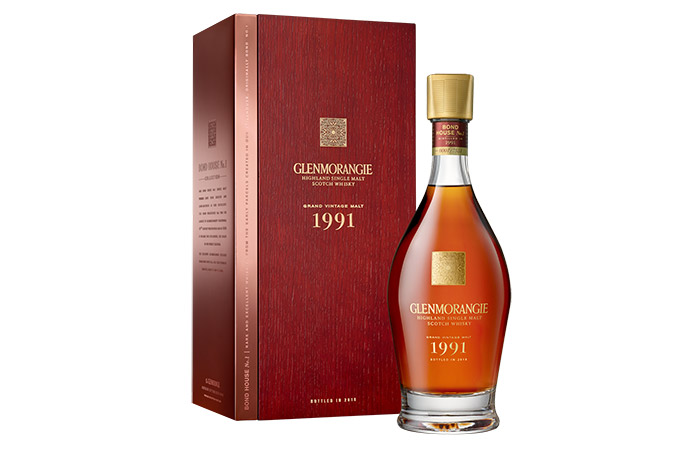 A Highland single malt which marries two profoundly different whiskies in
implausible harmony, is today revealed as the fourth release in Glenmorangie's celebrated Bond House No. 1 vintage collection. Read more 
Glenmorangie unveils its first whisky created using wild yeast to mark tenth anniversary of Private Edition Series
Rich and fruity single malt celebrates tenth anniversary of Private Edition series
Published Date: 29th January 2019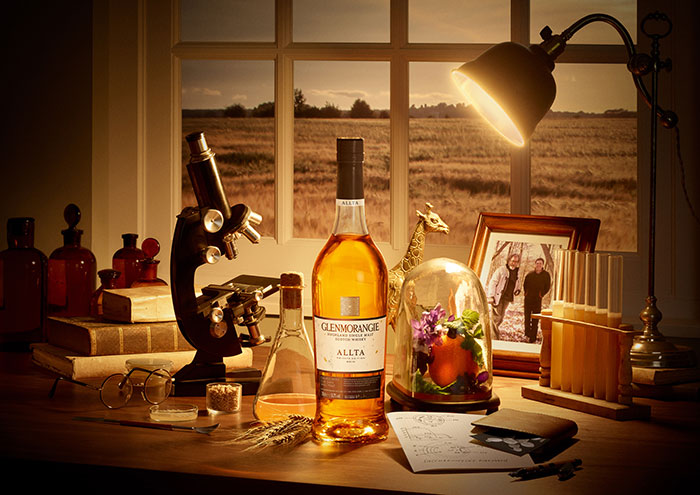 29th January 2019: The first whisky created from yeast growing wild on Glenmorangie's own barley, marks the tenth anniversary of the Highland Distillery's pioneering Private Edition series. Read more
Glenmorangie Distillery recreates extinct Native Oyster reefs in the Dornoch Firth, an environmental first
Glenmorangie returns 20,000 oysters to the sea near its home
Published Date: 12nd October 2018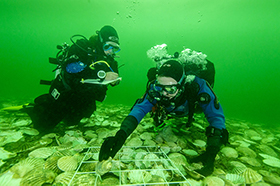 12th October 2018. A total of 20,000 oysters are to be introduced into the sea near Glenmorangie's Highland home, as part of the Single Malt whisky's ground-breaking project to restore oyster reefs fished to extinction a century ago. Read more
Glenmorangie takes to the waves: Whisky casks reimagined as limited edition handmade wooden surfboards
Published Date: 12th September 2018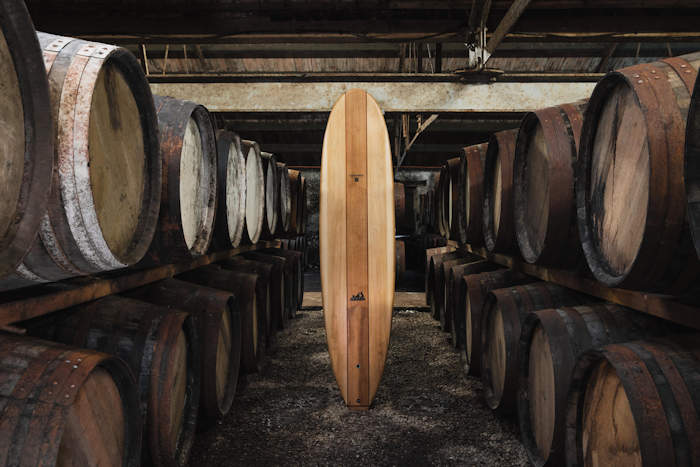 Glenmorangie Original goes Beyond the Cask in a creative partnership born from the love of wood
In the latest of its Beyond the Cask creative collaborations, Glenmorangie takes to the waves in partnership with Grain Surfboards of Maine, New England USA – visionary creators of hand-built wooden surfboards. Read more
Glenmorangie marks 175 years of exceptional whisky creation with rare single-cask release - 7th June, 2018
Anniversary bottling celebrates Highland single malt's quintessential smoothness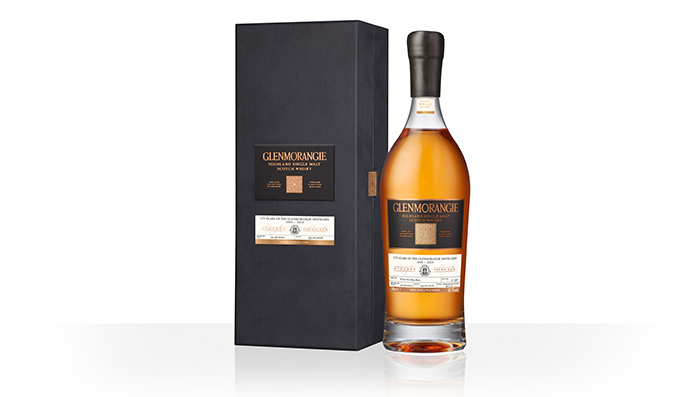 Glenmorangie celebrates the 175th anniversary of its exceptional Highland single malt Scotch whisky with a rare single-cask bottling. Available exclusively to those who make the pilgrimage to the Distillery in Tain, this 16-year-old malt epitomises the smooth, rounded taste which sets Glenmorangie apart. Read more
Glenmorangie Grand Vintage 1989 - Second release in Bond House No. 1 Collection showcases whisky part-matured in ex-Côte-Rôtie casks: 6th April, 2018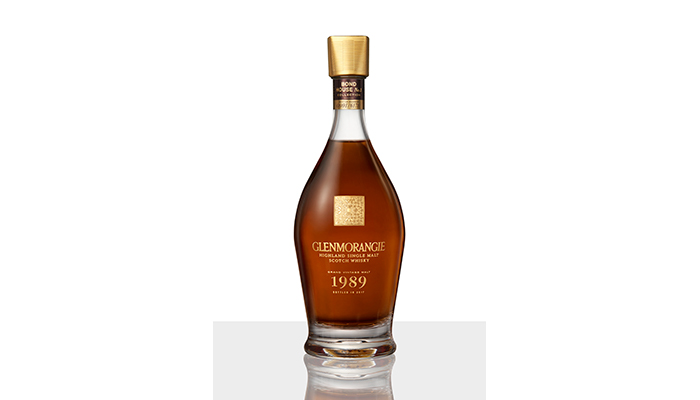 Spirit from the final days of Glenmorangie's former still house is celebrated in the inimitable cask assemblage of Glenmorangie Grand Vintage Malt 1989, the first Glenmorangie expression to be part-matured in rare ex-Côte-Rôtie casks. Read more
The Glenmorangie Unseen Bar Revealed In London, March 13-21st :: 19th February, 2015
Glenmorangie introduces Ealanta - A limited 1993 whisky with an American twist - 15th January, 2013
The Glenmorangie Company is named World's Best Distiller - 18th November, 2012
Glenmorangie and The Open Championship - The Perfect Partnership of Two Scottish Icons - 2nd February, 2012
Glenmorangie unveils Artein - a monumental whisky born of stone - 4th January, 2012
Rosperity For The Year Ahead - Glenmorangie Offers A Unique Christmas Gift - 21th November, 2011
The Glenmorangie Company Achieves Top Honours at World's Leading Spirits Awards - 21th November, 2011
Glenmorangie Sonnalta PX proves a dram made in heaven in the 2012 Jim Murray Whisky Bible Awards - 24th October, 2011
Glenmorangie's Bottling Facility Gets Royal Opening - 8th September, 2011
Glenmorangie celebrates being 'The Best of the Best' - 29th July, 2011
Glenmorangie offers a Father's Day gift to remember - 13th June, 2011
Glenmorangie Finealta whisky launched in fine style at The Savoy 10th July, 2011
Glenmorangie receives 'Best in Class' at prestigious industry awards -29th July 2010
Mantle of sweetening the stills passed from father to son - 27th March 2009
The Glenmorangie Company is named Whisky Magazine's Global "Innovator of the Year"... For the second year running 2nd March 2009