Glenmorangie today releases a new single malt Scotch whisky specially made for mixing.
Crafted with top bartenders, X by Glenmorangie inspires delicious mixed drinks 
Published Date: 20th April 2021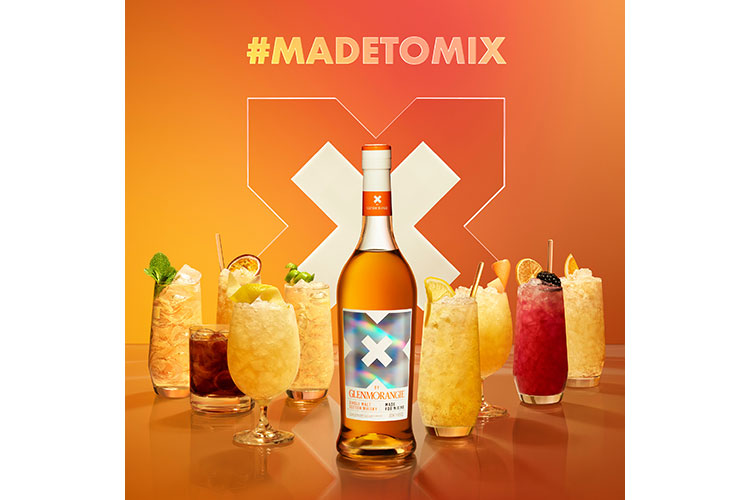 Glenmorangie today releases a new single malt Scotch whisky specially made for mixing. Crafted with top bartenders, X by Glenmorangie's sweeter, richer taste is perfect for tall, simple serves, which promise to refresh the way single malt whisky is enjoyed.
Glenmorangie's whisky creators are endlessly imaginative in their quest to dream up delicious whiskies. They make their more delicate, fruity spirit in Scotland's tallest stills, and age it in the world's finest casks. Inspired by the flavour possibilities their whisky can bring when mixed, they consulted with a range of top global bartenders, to craft X by Glenmorangie.
This luscious whisky is an extravaganza of flavours, from pear, vanilla and honeysuckle to orange sherbet and chocolate fudge. Expertly created from a combination of whisky aged in bourbon casks, and some finished in new char oak casks, its sweet and rich taste both complements and cuts through all manner of mixers, for delicious drinks.
To inspire mixing, Glenmorangie has designed a series of refreshingly simple serves – each needing just 2-4 ingredients and easy to make at home using X by Glenmorangie. They include takes on familiar classics (Glenmorangie X Tonic, Glenmorangie X Cola) and swizzle-style drinks for fun-filled occasions, (Glenmorangie X Brunch, Glenmorangie X Date Night, Glenmorangie X Karaoke Party and more). The recipes can be found on www.glenmorangie.com and on the single malt's social channels.
Dr Bill Lumsden, Glenmorangie's Director of Whisky Creation, said: "X by Glenmorangie came from our dream of creating even more flavour possibilities, with a single malt that's made to mix. Consulting with top bartenders, we crafted this sweeter, richer single malt for all those enjoying mixing at home.
"Luscious with vanilla and pear, succulent orange and honeysuckle, all drizzled with chocolate fudge, X by Glenmorangie is perfect paired with a favourite mixer. So, whether you're planning a brunch or a date night or want to experiment with your own flavour combinations, this whisky will bring your drink the x-factor!"
X by Glenmorangie will be available from Clos19.com, Amazon and whisky specialists from 1st May 2021, RRP: £30.
More Whisky News
Distillery of the Month: November 2023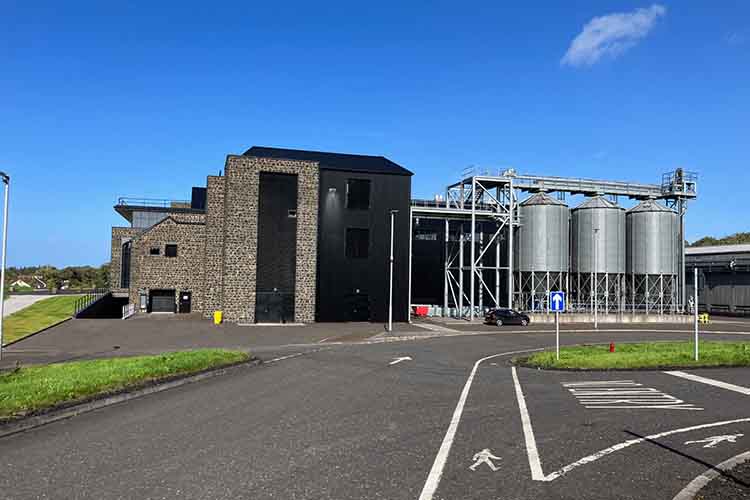 Planet Whiskies visited the new Bushmills Distillery in Northern Ireland on the 25th and 26th of September. Read our review of the experience of Bushmills and Northern Ireland at Planet Whiskies tour of Bushmills and Northern Ireland
You can also read the whole section about Bushmills Distillery at Bushmills Distillery Information on Planet Whiskies... So Bushmills is Planet Whiskies Distillery of the Month title for November 2023
Get Newsletter
Subscribe to our newsletter to get latest news, popular news and exclusive updates.