Talisker Distillery on Isle of Skye - Distillery information and contact details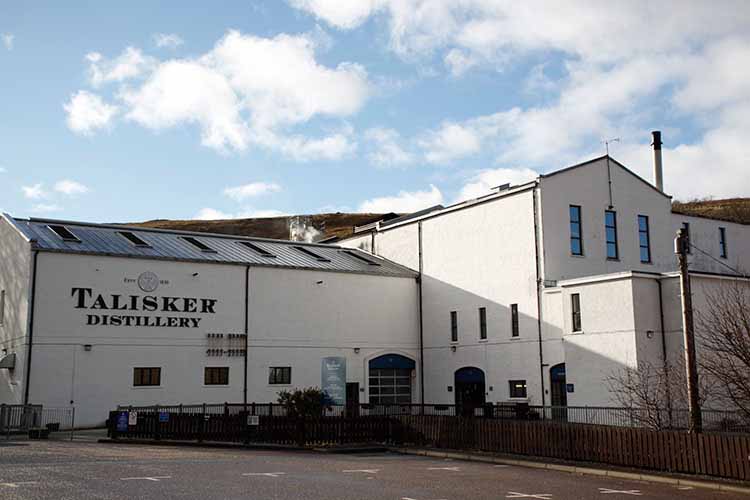 The Talisker Distillery at Carbost, Isle of Skye was built in 1830 and is the only distillery on the Isle of Skye. The distillery, owned by Diageo, produces premium malts within their Classic Malts series.
Hugh and Kenneth MacAskill built Talisker and completed it in 1831. Over the years this distillery has gone through many extensions and rebuilds, with the last rebuild taking place in 1960 after a fire destroyed the whole distillery.
The water supply comes directly above the distillery from the source Carbost / Cnoc nan Speireag (Hawk Hill). The water comes to the distillery in the way of pipes. Four leading whiskies that comes out of Talisker are the 10-Year-Old, 18-Year-Old, 25-Year-Old, 30-Year-Old and finally the 35-Year-Old. The 18, 25 and 30 years old are only run once a year and can be in very high demand depending on the number of bottles produced,
They also have a number of very famous whisky including the Talisker Skye, Talisker Storm and Talisker Dark Storm which are popular with the Talisker Strom being one of the favourites with Planet Whiskies.
Contact Details for the Talisker Distillery
Talisker Distillery
Carbost
Isle of Skye
IV47 8SR
Tel: 01478 614308
Email: talisker@diageo.com
<< Buy Talisker Single Malt Whisky
Latest News from Talsiker Distillery
Talisker bodega series launches talisker 41-year-old. Skye's oldest distillery: a 1978 Vintage Single Malt Whisky
Talisker unveils the second release from the Bodega series, a 41-year-old aged in Manzanilla sherry casks
Published Date: 2nd July 2019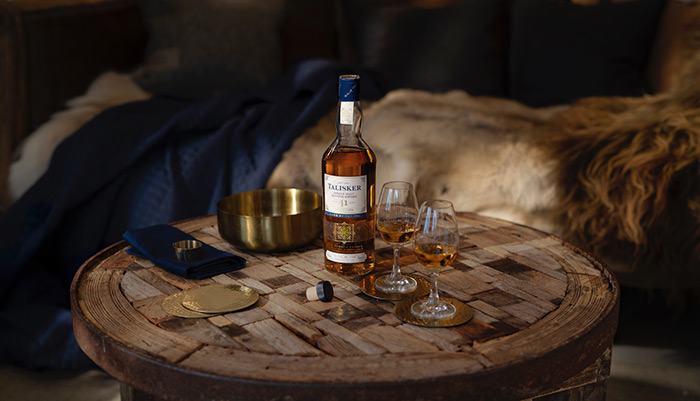 From August, Talisker will unveil the second release of only 2,000 bottles from the Talisker Bodega Series and the oldest official Single Malt, to date, from Skye's oldest distillery: a 41-year-old 1978 Vintage. Available at selected luxury retailers globally from August 2019 onwards, the Talisker 41-Year-Old is retailing at RRSP of £2,900 per 70cl bottle. Bottled at 50.7% ABV. Read more
Five Talisker Single Malts available to buy online