Dufftown Scottish Single Malt Whisky
Country: Scotland | Region: Speyside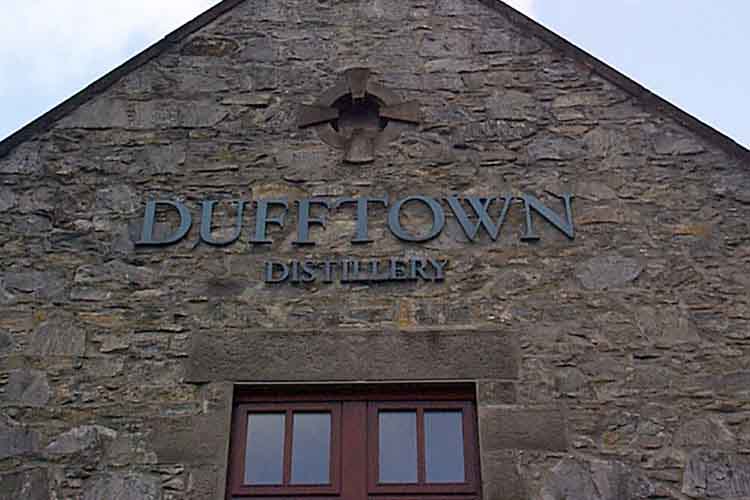 Single Malt Home ~ A ~ B ~ C ~ D ~ E ~ F ~ G ~ H ~ I ~ K ~ L ~ M ~ O ~ R ~ S ~ T ~ S ~ W

Single Malt Scottish Whisky from the Dufftown Single Malt Scottish Whisky
This page refers to Scottish Single Malts from the Dufftown Distillery. Dufftown was the largest working Diageo distillery until Roseisle in introduced to the Diageo portfolio. The distillery is over 120 years old and was founded by the blender Peter Mackenzie. This distillery was a working mill before starting to produce Dufftown malts.
At the beginning the malts produced at Dufftown were popular in the U.S. until the ill fated Prohibition began. This dealt a major blow to the distillery, and was sold to the famous Arthur Bell.
Dufftown size increased in the 1970's with a total of six stills in production. Most of the whisky that was produced was still used in the Bell's blend even though Diageo now owned it. Still, some malts are produced, and these are listed below. For more details about this distillery, please visit the Dufftown Distillery page on this website.
Selection of Whiskies from Dufftown Distillery
---
Latest Whisky News