Allt-a-Bhainne Scotch Whisky Distillery Information
Allt-a-Bhainne Scotch Whisky Distillery was built in 1975 and is situated in the Southern part of the Speyside region of Scotland. The distillery water source for all the Malt whiskies it produces are the Scurran and Rowantree Burns. The distillery main products are for the Chivas Regal Blended Scotch Whisky brands. It also produces Independent bottles.
Some other websites do have bad opinions relating to the distillery whisky, but it take all kinds to make the whisky industry and I have no bad option relating to the brands that Allt-a- Bhainne produce. The name of the distillery (Allt a' Bhainne) is a Gaelic phrase meaning 'burn of milk' .
Contact Details for Allt-a-Bhainne Scotch Whisky Distillery
If you would like to contact this distillery their details are Glenrinnes, Banffshire, AB55 4DI. At present I can not find any website for this distillery, but if you know of one please let me know and I will insert this information for all the other readers of this site. You can read more details Allt-a-Bhainne Whisky Distillery on the SMWS website. If you would like to see the malts available on Planet Whiskies please go to Allt-a-Bhainne Single malts whisky on this website.
Read the latest news from Allt-a-Bhainne Distillery
Allt-a-Bhainne launch set to shake up the single malt category
Published Date: 5th September, 2018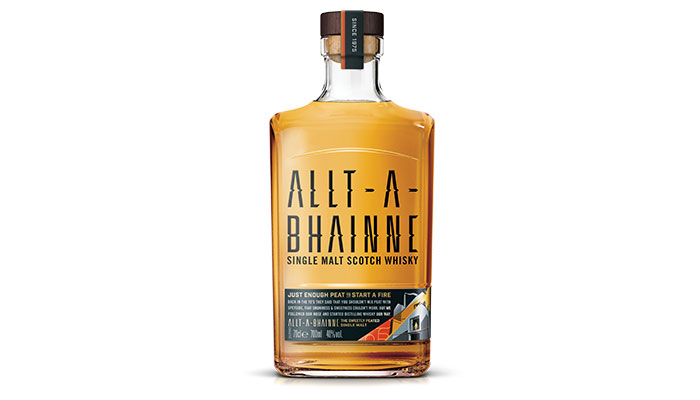 Allt-A-Bhainne, the latest release from Scotch whisky specialist Chivas Brothers, is here to shake up the single malt category by mixing the smokiness of peat with the fruity sweetness of the Speyside region in Scotland. The challenger whisky will push conventional boundaries in a bid to attract a whole new generation of drinkers. Read more
<< Back to Scottish Whisky Distillery Home Page