Allt-a-Bhainne launch set to shake up the single malt category
Published Date: 5th September, 2018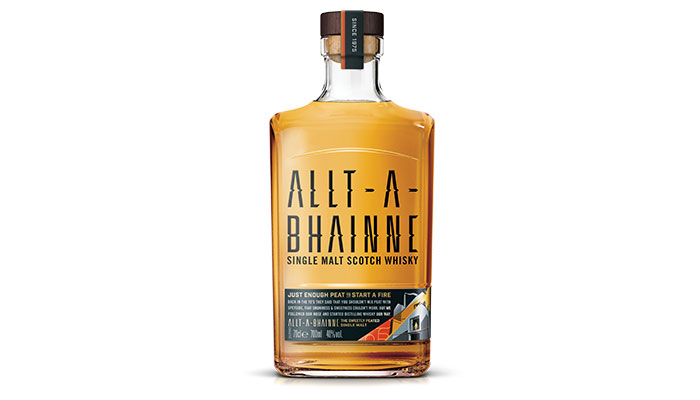 Allt-A-Bhainne, the latest release from Scotch whisky specialist Chivas Brothers, is here to shake up the single malt category by mixing the smokiness of peat with the fruity sweetness of the Speyside region in Scotland. The challenger whisky will push conventional boundaries in a bid to attract a whole new generation of drinkers.  
Established in 1975, an era of punks, mods and breaking with convention, the Allt-A-Bhainne distillery is truly a product of its time. It is liberated, open and original – and those who have visited can testify that it's a place for whisky-making, not picture-taking. Now ready to launch its first large-scale offering, Allt-A-Bhainne goes against the grain and stands out as different from more traditional Speyside whiskies, with a distinctive taste and bold personality to match.  
At a time when peated malts are growing globally by 7.6% (CAGR 2012/2017 IWSR), Allt-A-Bhainne is the answer for those out-of-the-ordinary special occasions or for valuable time spent unwinding in good company. Bottled at 40% ABV, it is aimed at active single malt explorers looking to experience something a bit different, while also appealing to new single malt drinkers with its straight-talking attitude. 
Capturing its bold personality, the clean bottle design features strong, geometric shapes to create an energetic look that resonates with the 70s style of the Allt-A-Bhainne distillery on the label. The clean, uncluttered design of the bottle shows off the liquid and screams confidence in what's inside. The wooden stopper is a gesture towards the craftsmanship at the heart of the brand. 
Richard Clark, Allt-A-Bhainne Master Distiller, comments: "We know that whisky drinkers have evolved. They are becoming more adventurous with their repertoire and want to try something new. That's why we've decided now is the perfect time to launch Allt-A-Bhainne.  
"Convention said we shouldn't mix peat with Speyside and that smokiness and sweetness wouldn't work together. But we followed our nose, distilled the whisky in the way we know and trust, and Allt-A-Bhainne is the result. It's a match that might go against traditional Speyside conventions, but that's something we're not afraid to challenge."
Allt-A-Bhainne has now hit the shelves in the UK at an RRP of £37.00 and will also be rolling out in Australia.
Tasting notes:
Nose: Notes of soft red apples, sweet runny honey, delicate smoke (bonfire embers) and toffee.
Taste: The smoky flavour comes through much more markedly on the taste and gives a delightful mix of citrus fruits (sweet orange and ripe melon), toasted marshmallows, smoke and gentle peaty flavours.
Finish: Long, smoky, slightly dry and spicy
<< View the range of single malts from the Allt-a-Bhainne
<< Read more about the Allt-a-Bhainne
<< Back to all the latest whisky news brought to you by Planet Whiskies
Distillery of the Month: November 2023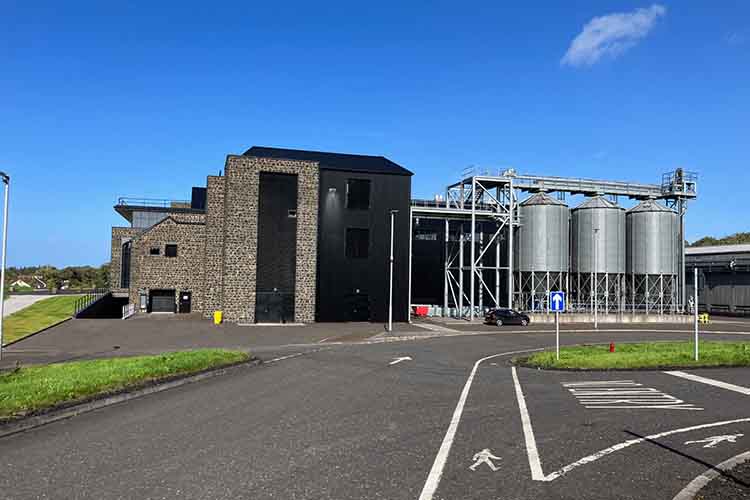 Planet Whiskies visited the new Bushmills Distillery in Northern Ireland on the 25th and 26th of September. Read our review of the experience of Bushmills and Northern Ireland at Planet Whiskies tour of Bushmills and Northern Ireland
You can also read the whole section about Bushmills Distillery at Bushmills Distillery Information on Planet Whiskies... So Bushmills is Planet Whiskies Distillery of the Month title for November 2023
Whisky Advent Calendars 2023
Get Newsletter
Subscribe to our newsletter to get latest news, popular news and exclusive updates.