Vintage release champions Glenmorangie's experimental ways with oldest limited edition.
Intensely creamy limited edition is oldest whisky aged in Distillery's bespoke casks.
Published Date: 17th July 2020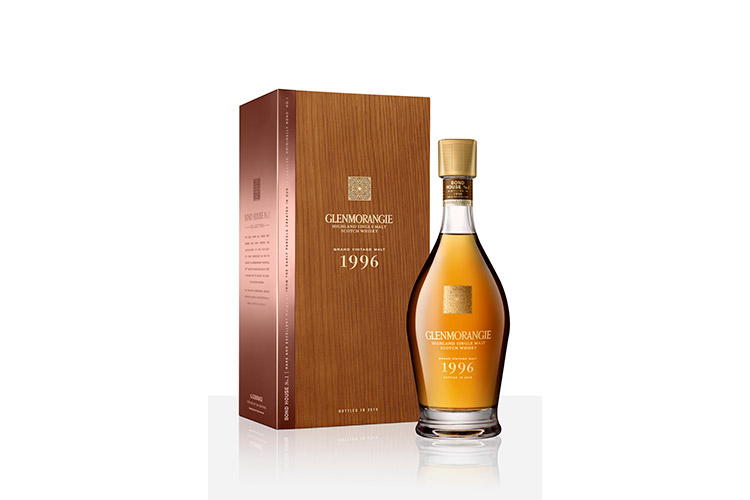 Glenmorangie's whisky makers go to extraordinary lengths on their quest for delicious single malt. Luscious and creamy, Glenmorangie Grand Vintage Malt 1996 showcases the wondrous tastes their methods bring. Aged 23 years, this limited edition is the oldest whisky matured in their bespoke casks, dreamed up to reveal new levels of creaminess in Glenmorangie.
Years before this intensely rounded single malt was created, Glenmorangie's whisky makers began to imagine the perfect casks in which to age their signature spirit. Distilled in Scotland's tallest stills, with necks as tall as a giraffe, it is uniquely delicate and ripe for experimentation. Believing that wood could unlock new depths of flavour in this spirit, they vowed to create the casks of their dreams.
So began an epic journey, which led those Highland whisky makers to the forests of Missouri's Ozark Mountains, in the U.S. There, where trees grow slower, they handpicked American white oaks that would naturally bring more creaminess to Glenmorangie. Then, with astonishing attention to detail, they carefully air dried the oak, handcrafted it into casks made to their exact specifications, and seasoned it with select bourbon, to bring the wood to its best. Finally, by 1996, some of the first bespoke casks were ready. Filling them with Glenmorangie's spirit, they left time to do its work.
Each year since, under Dr Bill Lumsden, Director of Whisky Creation, Glenmorangie has crafted these bespoke casks in small numbers, creating two coveted releases of the limited edition Glenmorangie Astar, and the heart of Glenmorangie Original. Meanwhile, the spirit of 1996 lay undisturbed, gaining even deeper, even more rounded flavours. Finally, Dr Bill was inspired to celebrate these casks, and their longest maturation yet, in a whisky with an unique creamy depth and fruity, floral intensity. Aged entirely in first-fill casks, it's the sixth release in the Bond House No. 1 Collection.
Dr Bill said: "Glenmorangie Grand Vintage Malt 1996 wonderfully demonstrates how we can bring our most extraordinary dreams to life. The oldest whisky we have ever aged in our bespoke casks, its fresh, floral aromas and luxuriously creamy tastes are gloriously enhanced by age. A delicious step on from Glenmorangie Astar, this limited edition will be adored by whisky lovers old and new."
The whiskies of Glenmorangie's Bond House No. 1 vintage series are created from some of the Distillery's most prized parcels of aged whisky, for particularly delicious results. The series is named after the largest of Glenmorangie's 19th century Bonded Warehouses. For generations, Warehouse No. 1 was home to casks of maturing spirit until in 1990, it was transformed into a majestic new still house. Today, Bonded Warehouse No. 1 is the heart of the Distillery's wondrous whisky creation.
Glenmorangie Grand Vintage 1996 will be available in the UK from whisky specialists and fine wine merchants from the end of July, RRP: £635.
More Whisky News
Distillery of the Month: November 2023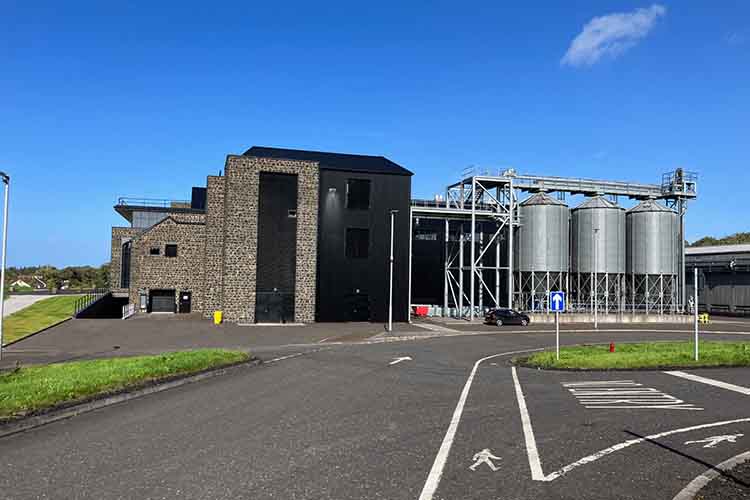 Planet Whiskies visited the new Bushmills Distillery in Northern Ireland on the 25th and 26th of September. Read our review of the experience of Bushmills and Northern Ireland at Planet Whiskies tour of Bushmills and Northern Ireland
You can also read the whole section about Bushmills Distillery at Bushmills Distillery Information on Planet Whiskies... So Bushmills is Planet Whiskies Distillery of the Month title for November 2023
Get Newsletter
Subscribe to our newsletter to get latest news, popular news and exclusive updates.