Glenglassaugh Scotch Whisky Distillery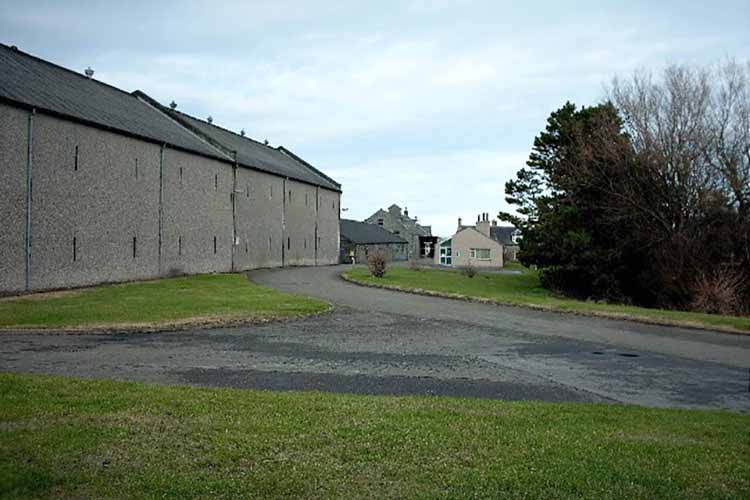 Glenglassaugh Scotch Whisky Distillery was built in 1875 and is in the Speyside region of Scotland. This distillery closed for production for a long while till it was bought over Dutch investment group Scaent who restarted production late 2008. It was opened on 24th November 2008 by the First Minister for Scotland Alex Salmond MSP.
One of the bottles this distillery produced before its closer was Glenglassaugh 12 Year Old. So hopefully in a few years time we will once again see quality malts coming out of this distillery. Only time will tell and we are all looking forward to seeing Glenglassaugh first new range of malt whiskies.
Contact details for Glenglassaugh Distillery
The contact details for this 'new' distillery are as follows - Glenglassaugh Distillery, Portsoy, Aberdeenshire, Scotland AB45 2SQ and the telephone number if you want to contact them is +44 (0)1261 842367. If you would like to contact them by email info@glenglassaugh.com . This distillery has a great website where you can read all about the new producions. If you would like to visit this site please go to www.glenglassaugh.com
If you would like to see any accommodation listing for this distillery please go to Glenglassaugh accommodation listing
You can also view the single malts that are on offer from this distillery on this website or click on the below banner to see what Single Malts Direct have on offer for this distillery.
Read the latest press releases from Glenglassaugh
Glenglassaugh Releases Rare 51 Years Old Single Malt - 4th December, 2014
Glenglassaugh Releases Two New Expressions In Its "Massandra Connection" Range - 29th May, 2014
Glenglassaugh releases first batch of single cask bottlings - 4th April, 2014
Introducing Glenglassaugh Torfa, A New Richly Peated Highland Expression - 21st March, 2014
Glenglassaugh Launches New 40 Year-Old Single Malt - 3rd December, 2013
Selection of whisky from Glenglassaugh Whisky Distillery