Auchentoshan Whisky Distillery Information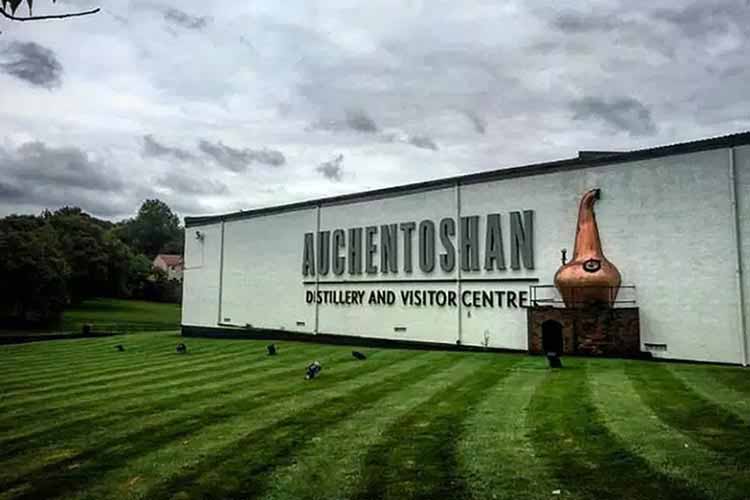 Auchentoshan Scotch Whisky Distillery was built in 1823 and the main products are the Auchentoshan Single Malt range with a total of eight different types. The distillery is located in the Scottish Lowland and all their single malts are tripled distilled. The quality of the water source is excellent around this are with the distillery using the warer from Cochna Loch in the Kilpatrick Hills.
One of the most famous malts that comes from this distillery is the Auchentoshan 10 Year Old Single Malt. The distillery has a excellent tour and would be a great family day out for all if you are in the Clydebank / Dalmuir area of Scotland.
Contact Details for Auchentoshan Whisky Distillery
The distillery contact details are Auchentoshan Distillery, Dalmuir, Dunbartonshire, G81 4SJ with their phone number +44 (0)1389 878561.You can find out more details on their Auchentoshan Whisky Distillery website. This website will tell you much more details about their tours.
Latest Whisky News from the Auchentoshan Distillery
Auchentoshan Single Malt Scotch Whisky Launches the Longest Ever Wine Finish in the Industry | 11th September, 2014
Auchentoshan Single Malt Scotch Whisky Unveils Rare 1975 Expression | 17th December, 2013
The Auchentoshan Switch European Winner Is Announced - 2nd October, 2013
Auchentoshan Taste Experiments Come To Glasgow on the 8th October, 2013 - 26th September, 2013
Auchentoshan Launches Silveroak 1990 Exclusively for Travel Retail - 11th September, 2013
Auchentoshan Celebrates Innovation With its First Virgin Oak Matured Expression - 31st July, 2013
Auchentoshan Presents - National series of classically modern events - 3rd July, 2012
Auchentoshan Single Malt Whisky Launches Exciting New Range Exclusive to Travel Retail - 2nd March, 2012
Auchentoshan Celebrates Successes Of 2011 - 9th February, 2012
Auchentoshan Presents... The William Mcgonagall Burns Supper - 9th January, 2012
Where to buy Auchentoshan Lowland Single Malt Whisky
<< View the range of Auchentoshan Single Malts
Small selection of Auchentoshan Malts
<< Back to Scottish Whisky Distillery Home Page