Auchentoshan Celebrates Innovation With its First Virgin Oak Matured Expression
Published Date: 31st July 2013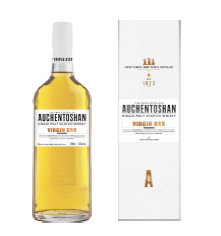 August 2013: Auchentoshan, Scotland's only triple distilled Single Malt Scotch Whisky, is launching an exclusive limited edition - Auchentoshan Virgin Oak. This complex, non-chill filtered dram is Auchentoshan's first ever single malt to be solely matured in virgin North American oak casks, wood that is previously untouched by any spirit.
Intuition and industry knowledge led the team at Auchentoshan to believe they could challenge the firmly entrenched belief that Scotch whisky must be matured in ex-bourbon or sherry casks. Since the millennium, Auchentoshan has placed small batches of the unique, triple distilled spirit in virgin North American oak whose charred surfaces have held neither bourbon nor sherry.
Time and patience revealed the whisky, which had spent its maturation in this virgin oak, to possess a deep orange colour with spiced apple and candied notes as well as layer upon layer of complexity.
Established in 1823, Auchentoshan triple distils every drop meaning the spirit produced reaches 81.5% ABV, significantly higher than most distilleries in Scotland. It is this smooth distillate paired with the carefully selected oak casks that gives Auchentoshan an unmistakably light and fruity flavour. Auchentoshan's inventive approach to whisky production has led the brand to embrace innovative ideas and processes such as maturing whisky in virgin oak.
Auchentoshan Brand Ambassador Gordon Dundas said: "Auchentoshan is one of the few distilleries to produce a virgin oak Single Malt. The lightness of the triple distilled spirit makes it perfectly suited to absorbing the unique qualities of the charred virgin oak casks. The result is a lowland whisky that is subtle as well as complex in nature."
Boasting the same classically modern livery as a number of its Auchentoshan Limited Edition peers, the Auchentoshan Virgin Oak packaging is refined yet impactful. The contemporary typography is bright white against the classic grey background of the carton and gives the pack a premium contemporary feel. One that reflects Auchentoshan's classically modern approach.
Tasting notes for Auchentoshan First Virgin Oak Matured Expression
To the eye: Sienna orange.
To the nose: Cinnamon and nutmeg, toasted vanilla and candied orange.
To the tongue: Spiced apple, smooth chocolate caramel, maple candy and a velvety mouth feel.
The finish: Warm with spiced orange and brown sugar.
Available from specially selected retailers from the end of July at £69.99 / ABV: 46%
For more information visit www.auchentoshan.co.uk
<< See more malts from the Auchentoshan Distillery
<< Back to all the latest whisky news brought to you by Planet Whiskies
Distillery of the Month: November 2023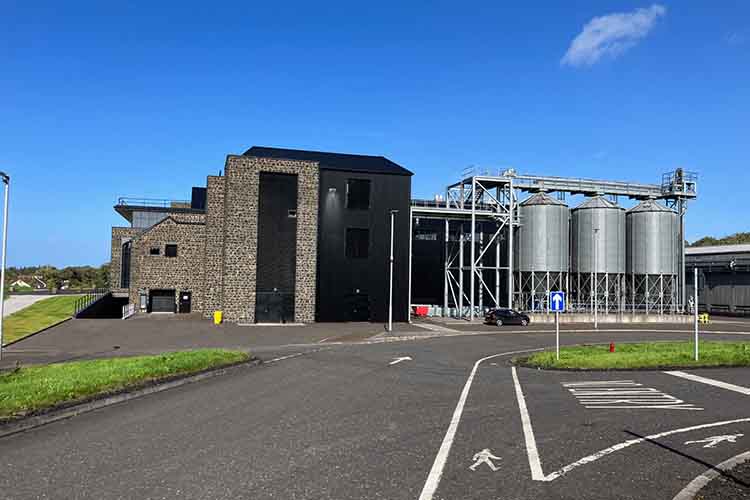 Planet Whiskies visited the new Bushmills Distillery in Northern Ireland on the 25th and 26th of September. Read our review of the experience of Bushmills and Northern Ireland at Planet Whiskies tour of Bushmills and Northern Ireland
You can also read the whole section about Bushmills Distillery at Bushmills Distillery Information on Planet Whiskies... So Bushmills is Planet Whiskies Distillery of the Month title for November 2023
Whisky Advent Calendars 2023
Get Newsletter
Subscribe to our newsletter to get latest news, popular news and exclusive updates.