The Balvenie Scotch Whisky Distillery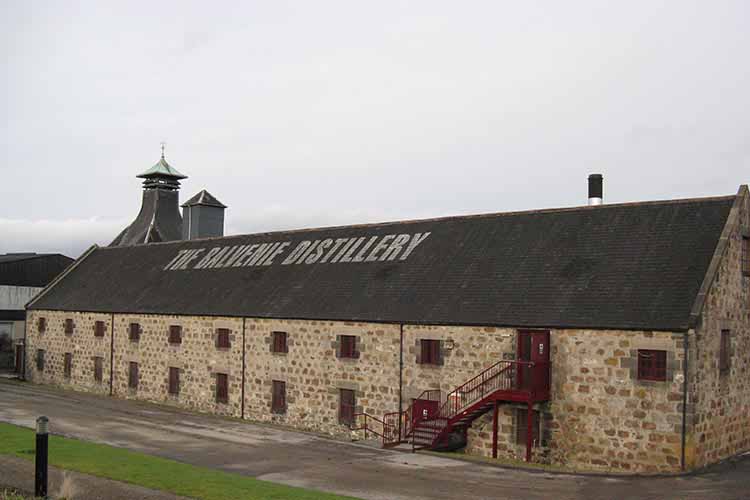 Balvenie Scotch Whisky Distillery was built in 1892 and produces the The Balvenie range of Scottish Single Malt whiskies.
There are many excellent malts available at this Dufftown distillery which can be bought through the links below. More information about this distillery can be found through the Balvenie website link below.
Contact Details Balvenie Whisky Distillery
The address for this distillery is The Balvenie Distillery, Dufftown, Banffshire, AB55 4DH and their telephone is +44 (0)1340 820373. Visit www.balvenie.com for more information.
Read the latest whisky news from The Balvenie Distillery
News: Balvenie - 19th November 2021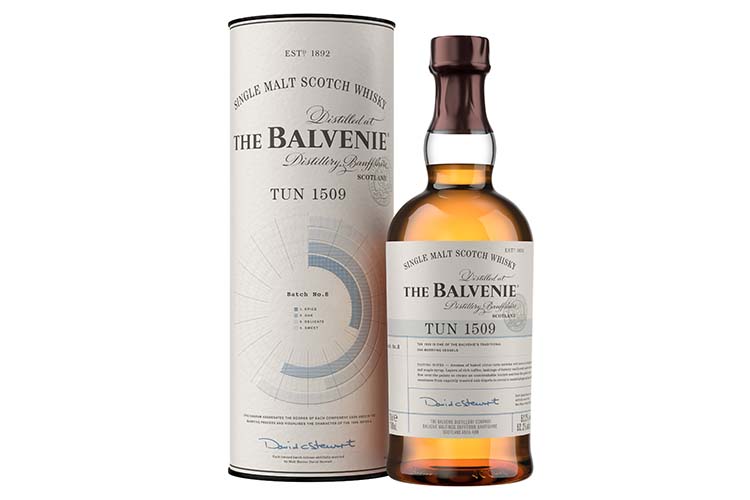 News: Balvenie - 16th November 2021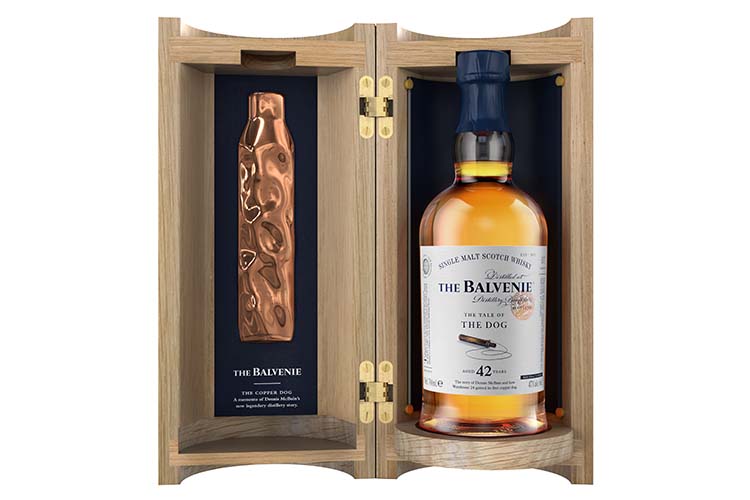 The Balvenie announces 25-year-old Kelsey McKechnie as their new apprentice malt master
Published Date: 31st August, 2018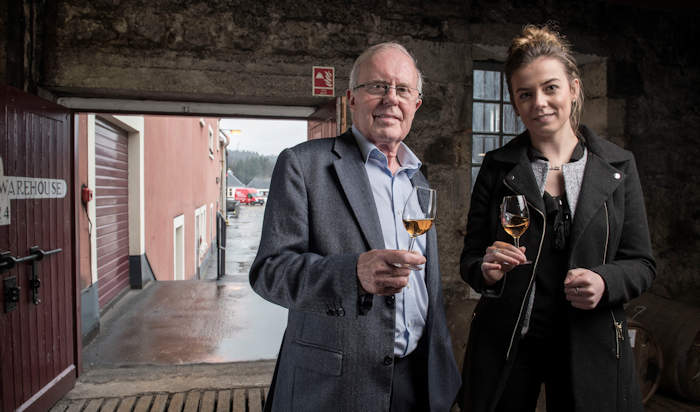 KelseyMcKechnie and David Stewart MBE
 Today The Balvenie announces a significant milestone in the history of the distillery: the appointment of 25-year-old Kelsey McKechnie as the apprentice malt master under the careful stewardship of the longest serving malt master in the industry and one of the most respected, David Stewart MBE. Read more 
New Peated Single Malt Showcases The Balvenie In Entirely Different Way: 5th September, 2017
The Balvenie Peat Week Aged 14 Years is one of the distillery's first whiskies to be made from 100% peated barley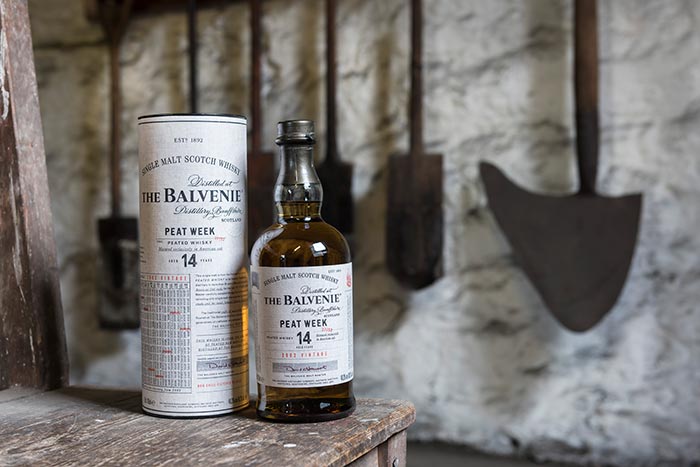 Tuesday 5th September, London: Today The Balvenie, the most handcrafted single malt Scotch whisky, reimagines a classic Speyside style whisky with the release of an exceptional peated expression – The Balvenie Peat Week Aged 14 Years (2002 Vintage), available initially in a select number of markets. Read more 
Buy The Balvenie Single Malt Whisky
<< View more malts on Planet Whiskies from Balvenie Distillery
View malts whisky from Balvenie Distillery The Balvenie Single Malt range