Ardeg Distillery Information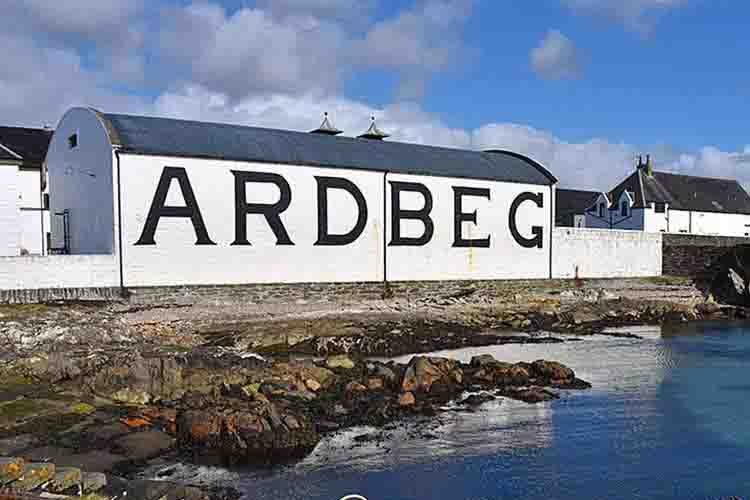 Ardbeg Scotch Whisky Distillery was founded in 1815 and produces the range of Ardbeg Single Malts. If you would like to visits the Ardbeg Distillery Visitor Centre their address details are Ardbeg Distillery, Port Ellen, Isle of Islay, PA42 7EB and contact telephone number is +44 (0)1496 302244. You can read more about Ardeg Distillery at their website Click here to find out more information regarding this fine Scottish distillery.
<< Back to Scottish Whisky Distillery Home Page
Where you can buy Ardbeg Malts
View the range of Ardbeg malts available to buy online at Ardbeg malts on Planet Whiskies
About Ardbeg Distillery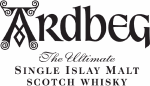 Ardbeg prides itself on being the 'Ultimate Islay Malt Whisky'. Established in 1815, Ardbeg is revered by connoisseurs around the world as the peatiest, smokiest and most complex of all the Islay malts widely available. Despite its smokiness, Ardbeg is renowned for its devilishly delicious sweetness, a phenomenon that has affectionately become known as 'the peaty paradox'.
The Ardbeg Distillery lies on the south shore of Islay - a remote island to the west of Scotland. It is one of eight distilleries operating on the island
After a period of decline under previous owners, production dwindled to almost nothing
In 1997, the distillery was bought by The Glenmorangie Company who set about increasing production and restoring the distillery to its former glory
The distillery is relatively small, with one wash still and one spirit still
Alongside Lagavulin and Laphroaig, Ardbeg is known as one of the 'super Islays', with its intense flavour
Ardbeg is the most heavily peated malt on earth, measured at 55ppm phenol
The spirit still has a purifier on the arm of the still that allows the lighter alcohols to travel along the top of the arm while the heavier alcohols drop back into the still. The purifier is undoubtedly what gives Ardbeg its fruity, floral sweetness
Once filled with new make spirit, Ardbeg casks rest in low stone-built buildings with earthen floors, permeated by fresh sea-air, the local climate ensuring a steady path to full peaty maturity
The distillery is also home to the very popular Old Kiln Café and Visitor Centre which opened in 1998
Ardbeg - A Summarised History
1815

Ardbeg distillery is established as a legal commercial concern as the MacDougalls obtain a production licence

1887

Output tops 250,000 gallons (1.1 million litres) a year, making Ardbeg the most productive distillery on Islay

1959

Alexander MacDougall & Co is liquidated and the Ardbeg Distillery formed, marking the end of family control and an uncertain future

1977

The distillery changes hands for the second time as Hiram Walker acquires full control

1981 - 1989

Production dwindles to nothing and the distillery closes with the loss of 18 jobs and a devastating effect on the local community

1989

Hiram Walker is bought by Allied Lyons and small-scale distilling resumes to satisfy ongoing demand for Ardbeg amongst blenders

1997

The Glenmorangie Company purchases the distillery and full-time production commences, with the first bottlings comprising 17 Years Old, 1978 Vintage and Ardbeg Provenance

1998

Ardbeg 1975 is launched and Ardbeg is voted Distillery of the Year - a remarkable turnaround in only 12 short months

1999

Production reaches 600,000 litres a year as new equipment is installed

1999 - 2006

Ardbeg single casks are hand selected and released in very limited, exclusive bottlings

2000

Ardbeg Ten Years Old is launched and The Committee is formed from
thousands of Ardbeg followers across the globe keen to ensure 'the doors
of Ardbeg never close again'

2001

Ardbeg Lord of the Isles is launched

2003

Named after the distillery's water source, Ardbeg Uigeadail is launched. Also, the first Glenmorangie Company distillate is released to The Committee for discussion, a limited bottling of Very Young Ardbeg

2004

The Committee overwhelmingly approves the distillate, leading to the
full launch of Very Young Ardbeg distilled in 1998, bottled in 2004 -
turning whisky thinking on its head

2005

Ardbeg is established as part of the House of Glenmorangie within Moët
Hennessy/LVMH and output reaches 1 million litres, emulating Ardbeg's
previous peak of success in 1887

2006

Still Young Ardbeg is launched as the malt takes its next step on 'the peaty path to maturity'

Ardbeg 1965 is revealed - an extremely limited release of only 261 bottles of the oldest Ardbeg ever to be released

Ardbeg Airigh Nam Beist is released - a limited expression drawn from rare and restricted whisky stocks, distilled and laid down in 1990

2007

Ardbeg Almost There is bottled, the third limited release of the 1998 distillate that is progressing along 'the peaty path to maturity'

Mór is the Gaelic word meaning "big and magnificent". Ardbeg Mór was the biggest launch to date – a hugely sought after 1000 4.5litre bottles of cask strength Ten Years Old

Another big release with Ardbeg Double Barrel – 250 pairs of the acclaimed Ardbeg 1974 vintage single cask bottlings presented in luxury shotgun cases

2008

Ardbeg Ten Years Old wins World Whisky of The Year in Jim Murray's 2008 Whisky Bible – a big achievement indeed

The Committee hurl themselves into the latest Committee bottling, Ardbeg Corryvreckan.

Ardbeg Renaissance completes the peaty path to maturity in June 2008, with a full strength release of ten years old distilled in 1998.

The journey continues with the launch of Blasda, a lightly peated Ardbeg, in September 2008.

2009

Ardbeg Uigeadail makes it a Double by winning World Whisky of The Year in Jim Murray's 2009 Whisky Bible. A phenomenal achievement!
Tasting note for the Ardbeg 10 Year Old Single Islay Malt can be found on this website.
Other links on this website for Ardbeg
Tasting note for the Ardbeg 10 Year Old Single Islay Malt
Ardbeg Press Release -23th October 2008.
Scottish Single Malts Whiskies
Whisky fit for heroes - Lord Robertson donates his special cask of Ardbeg whisky to veterans' charity Erskine - 6th July, 2010
Click to see the range of Ardbeg Single Malt Whisky
Latest Whisky News from Ardbeg Distillery
Prepare for a close encounter with Ardbeg Supernova - This year's Limited Edition from Ardbeg
This year's limited edition arrives with a mission – to take ardbeg committee members on a journey of unbelievably peaty proportions
Published Date: 4th October 2019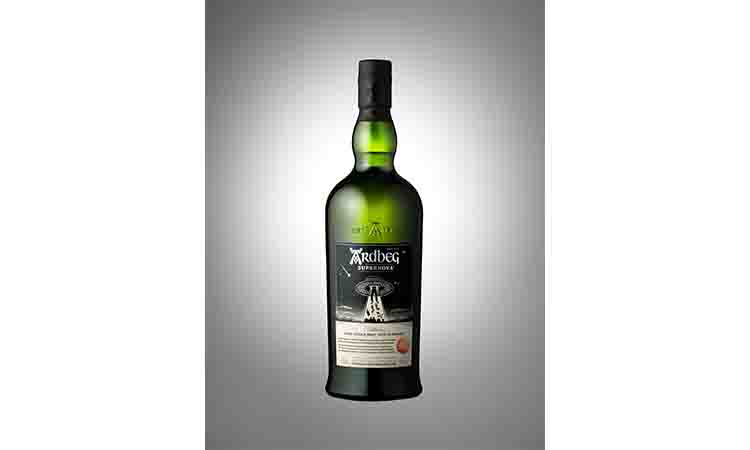 In October this year, still in the glow of winning Distillery of the Year 2019, Ardbeg Distillery will take its Committee Members on a journey like no other – as Supernova 2019 makes one more brief and earth-shattering return. Read more
Ardbeg Day celebrates a taste of the Caribbean with Rum-bustious Revelry in honour of Ardbeg Day Bottling, Ardbeg Drum
Join the UK festivities at Regent's Park, London, for Ardbeg's 'Drum Roll Please…'
 Saturday 1st June 2019
Published Date: 23rd May 2019
As Ardbeg Day fast approaches, Islay's peatiest single malt has revealed how this annual whisky celebration will take shape in London, for those wanting to share in the rum-bustious revelry away from its native Islay shores. Read more
Ardbeg invites smoky malt fans to join together in a day of rumbustious revelry
Celebrate Islay's rich history of carnivals with a flamboyant Caribbean twist. Join in the festivities at around the UK for Ardbeg Day 201
Published Date: 25th February 2019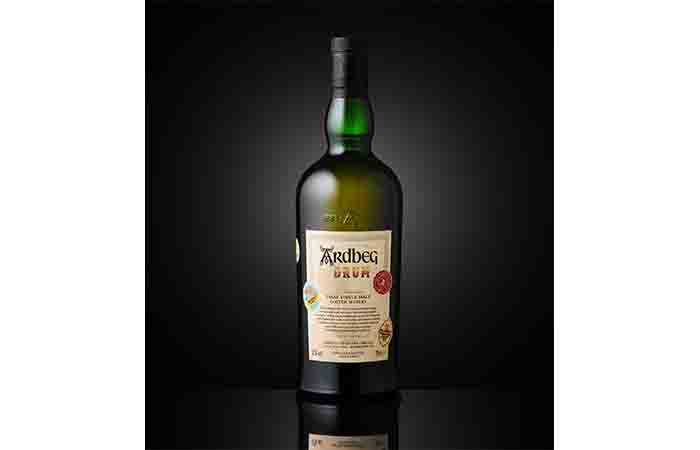 Every year, on Ardbeg Day – the last Saturday of Islay's Festival of Music and Malt, whisky fans gather to celebrate all things Ardbeg. For 2019, Ardbeg is preparing to close out the Feis Ile like never before. In a spectacular Caribbean twist, Ardbeggians everywhere are invited to swap their flat caps for elaborate headdresses as Ardbeg Day embraces a dash of carnival colour. Read more
New Release On 4th October: Ardbeg Twenty Something Is A Vintage From The Distillery's Darkest Days
This rare 22 Year Old whisky pays tribute to those visionaries who helped keep Ardbeg's spirit alive
Published Date: 27th September 2018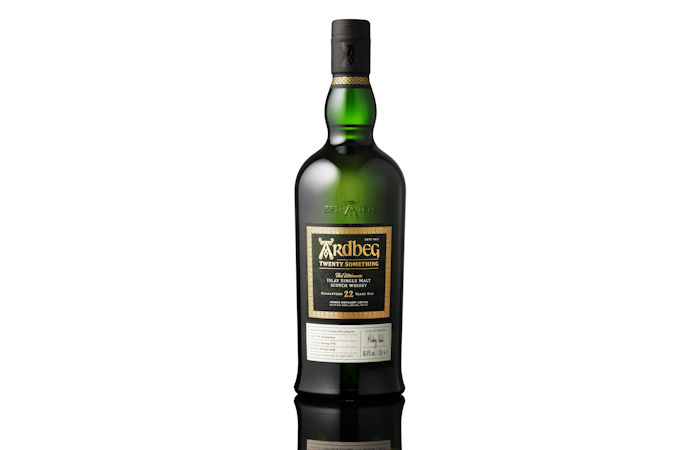 In October of this year, whisky lovers will have the opportunity to experience the third release in Ardbeg's exclusive Twenty Something collection – a superb 22 Year Old single malt bottled in honour of the handful of visionaries who helped keep the Distillery alive. Read more
Ardbeg spreads 'Peat & Love' to launch The Magical Whisky Tour 2018 Ardbeg Day Saturday 2nd June 2018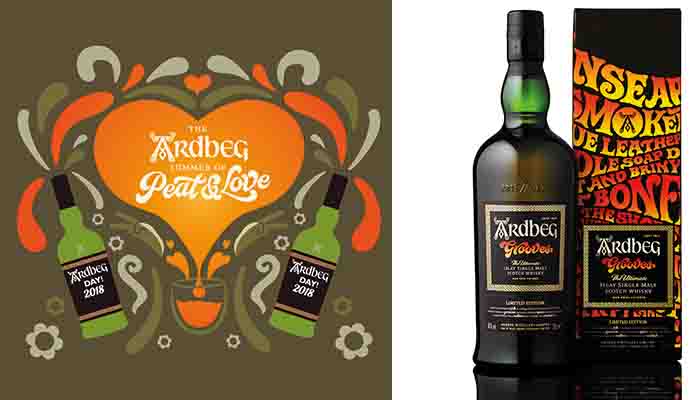 This year's Ardbeg Day celebrations will take Ardbeggians and whisky-lovers alike back in time for a celebration of all things 'Peat & Love'. Read more
Ardbeg Distillery on Islay provides crafted molecules in a "World First" Space Experiment - 10th April, 2012
Latest Whisky News - Make it snappy or we'll see you later, urges Ardbeg - 1st September, 2011
You can also read more regarding Ardbeg Whiskies Distillery on the latest news page.
Buy Ardbeg Malts