Ardbeg Day celebrates a taste of the Caribbean with Rum-bustious Revelry in honour of Ardbeg Day Bottling, Ardbeg Drum
Join the UK festivities at Regent's Park, London, for Ardbeg's 'Drum Roll Please…'
 Saturday 1st June 2019
Published Date: 23rd May 2019
As Ardbeg Day fast approaches, Islay's peatiest single malt has revealed how this annual whisky celebration will take shape in London, for those wanting to share in the rum-bustious revelry away from its native Islay shores.
Each year, Ardbeg Day takes place on the last Saturday of Islay's Festival of Music and Malt – this year: 1st June 2019.  For this year's celebration, Ardbeg is preparing to close out the Feis Ile like never before. In a spectacular Caribbean twist, Ardbeggians everywhere are invited to swap their flat caps for elaborate headdresses as Ardbeg Day embraces a dash of carnival colour.
The Distillery will be resurrecting Islay's carnival traditions – London being no exception with celebrations taking place in Regent's Park on the beautiful York Lawns for Ardbeg's 'Drum Roll Please…'
Ardbeggian guests can join the celebrations from 2pm onwards, for an afternoon comprising a jamboree of flavours, games and influences from both Islay and the Caribbean, all in celebration of the latest Ardbeg Day limited edition release – Ardbeg Drum.
Guests will be invited to arrive in their Caribbean-meets-Islay finery as they choose and will be greeted with delicious, thirst-quenching Ardbeg cocktails upon arrival.
The afternoon will unfold into a jamboree of extraordinary Islay and Caribbean experiences, kicking off with live music from a Steel band and the chance to learn how to ceilidh dance. Guests can then relax by exploring the various carnival games and experiences: from tug-o-war and welly tossing, to bespoke whisky tastings with Ardbeg's global brand ambassador Paul Malone and an extraordinary colourful float race. All in tandem with sipping Ardbeg's most mouth-watering cocktails and drams, served alongside stunning food with a taste of Caribbean flavours.
Ardbeg Day will mark the official release of Ardbeg Drum – a limited edition bottling imbued with the ultimate influence of carnival spirit, rum. In a first for the Distillery, Ardbeg have taken Ardbeg single malt from ex-Bourbon casks and rested it awhile in ex-rum casks from the Americas to coax out tropical tastes.
Ardbeg's 'Drum Roll Please...' is open to everybody, so feel free to grab some friends and enjoy the spectacle en masse. Tickets for this special Ardbeg-filled afternoon in London Regent's Park can be purchased (Sorry tickets no longer available) £38 per head*.
The Ardbeg Day release of Ardbeg Drum goes on sale from 30th May and is available from www.ardbeg.com and Ardbeg Embassies, RRP £98.
*ticket price includes: a full afternoon of Ardbeg fun and games at Ardbeg Day, 2 x cocktails, a full tasting of Ardbeg's range of whiskies including the new Ardbeg Drum and unlimited delicious Caribbean-inspired food throughout the day.
<< View malts from Ardbeg Distillery
<< Read more about the Ardbeg Distillery
<< View Scottish Single Malts on Planet Whiskies
<< Back to all the latest whisky news brought to you by Planet Whiskies
Distillery of the Month: November 2023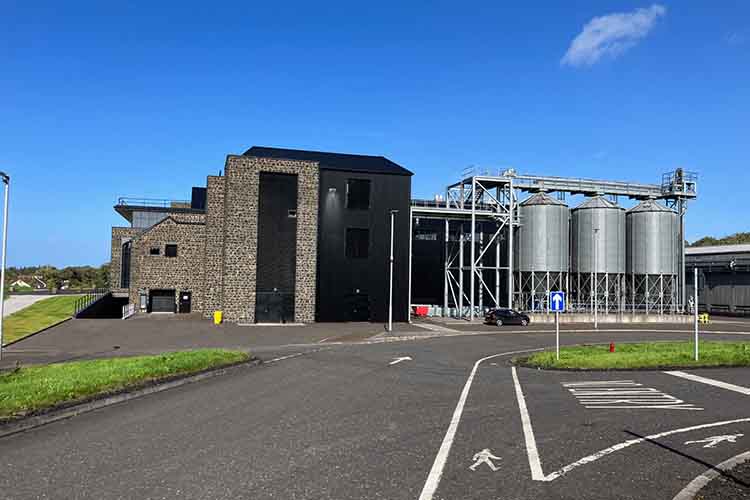 Planet Whiskies visited the new Bushmills Distillery in Northern Ireland on the 25th and 26th of September. Read our review of the experience of Bushmills and Northern Ireland at Planet Whiskies tour of Bushmills and Northern Ireland
You can also read the whole section about Bushmills Distillery at Bushmills Distillery Information on Planet Whiskies... So Bushmills is Planet Whiskies Distillery of the Month title for November 2023
Get Newsletter
Subscribe to our newsletter to get latest news, popular news and exclusive updates.