Roseisle Scotch Whisky Distillery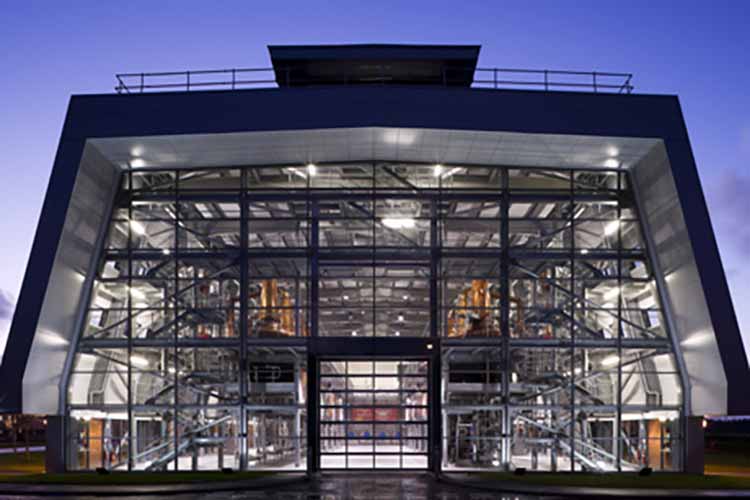 Roseisle Distillery is the newest Scottish Whisky distillery and is one of the biggest every seen in Scotland producing around 10 million litres with the likes of Glenfiddich and Glenlivet on the same par. It is the first distillery of this size to be open in Scotland for over 30 Years and it is situated on near the mecca of Scottish Whisky near Elgin on the Moray Coast.
This distillery is very hi-tech with the latest computer equipment to manage the maturing whisky. As a result of this only 10 people work at the distillery which cost Diageo £40 million to deliver. .
This new distillery is owned by the massive drinks company of Diageo and with Diageo already the biggest producer of whisky this is surely going to increase there standings and enter new markets with the amount of whisky Roseisle can produce.
With the Scottish Whisky Industry making the British economy £99 a second, the counts for 25% of the entire Food and Drink export market in Britain each year. So even with the recession in full swing it shows the success of the whisky industry and especially Diageo who have fought through these tough times and even managed to open one of the large and the most hi-tech distillery - Roseisle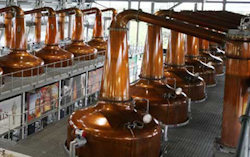 This distillery will only produce Speyside Malt Whisky and as this type is the biggest component for Scottish Blends this will increase the amount of Speysider Malts available for blends and the export market.
With this distillery only open this year 2010 we will have to wait for a few years before we all see the benefits of this distillery, but as you can see from the pictures on the right this distillery is bring the Scotch Whisky Industry into the 21st Century and is just show the strength of the Whisky Industry that it can still plan distilleries of this size so demand can be met for the international and UK markets.