Tamdhu Scotch Whisky Distillery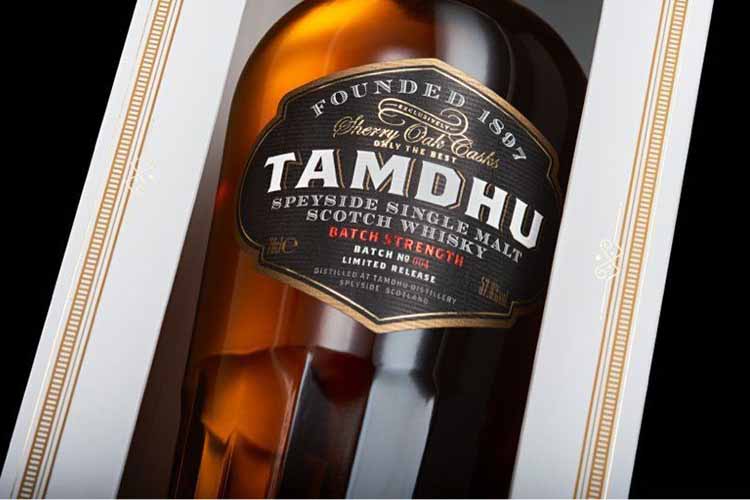 Tamdhu Scotch Whisky Distillery is one of the founder member of Speyside distilleries and so there was much sadness when the distillery closed its door in 2010. It was announced that the distillery once again will be producing their well-known and excellent Single Malts. Below is a press release announcing this excellent news.

Established 1897, Reborn 2013
When the previous owners mothballed Tamdhu distillery in 2010, connoisseurs looked on with sadness. This unique Speyside Single Malt Scotch Whisky was prized for its almost indiscernible wisp of peat, counterbalanced with vanilla, fruits and spices.
As of this day; we can officially announce our stills run warm once more – embodying the 'can-dhu-spirit' of our founders. Lauter mash tuns are filled with water drawn directly from the Tamdhu spring. Warehouses team with quiet, methodical activity. And our strict wood policy insists we once again use only the finest sherry casks.
The fine occasion of our re-opening was marked this weekend by a local fete and a celebratory lunch of local produce. It was also celebrated by a release of an exclusive bottling - a limited edition of our brand new ten year old malt.
Why not pay a visit to our new website. You can enjoy the full story of our rebirth, acquire our whisky from the shop and discover the 'can-dhu-spirit' for yourself.
Yours as may be,
Tamdhu Distillery
The contact details for the distillery are Tamdhu Distillery, Knockando, Aberlour, AB38 7RP and the contact telephone number is +44 (0)1340 870221.
Latest News from Tamdhu Distillery
Double gold award success for Tamdhu Distillery
A Speyside distillery is kicking off the New Year on a high after achieving double gold award success in The Spirits Business Distillery Masters 2019 competition.
Published Date: 10th January 2019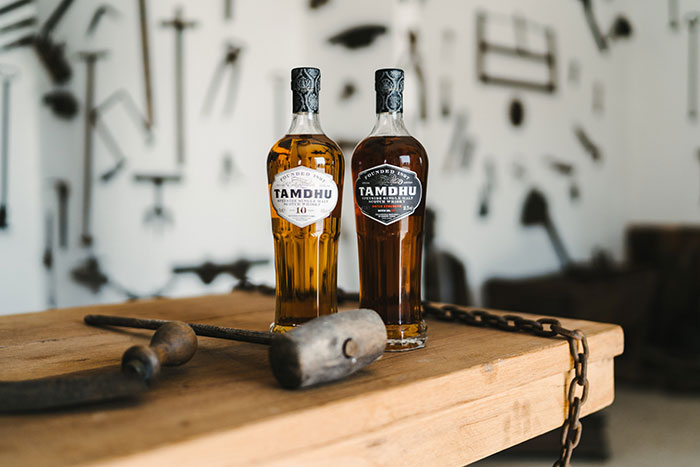 For the first time, Tamdhu has scooped two gold awards from the leading international spirits trade publication for its environmental work, as well as its latest digital and social media campaign – 'From Spain to Speyside'.  Read more
Tamdhu Launches New 12 Year Old
Tamdhu Speyside Single Malt Scotch Whisky has introduced its new 12 Year Old to its exclusively sherry oak matured range.
Published Date: 2nd October 2018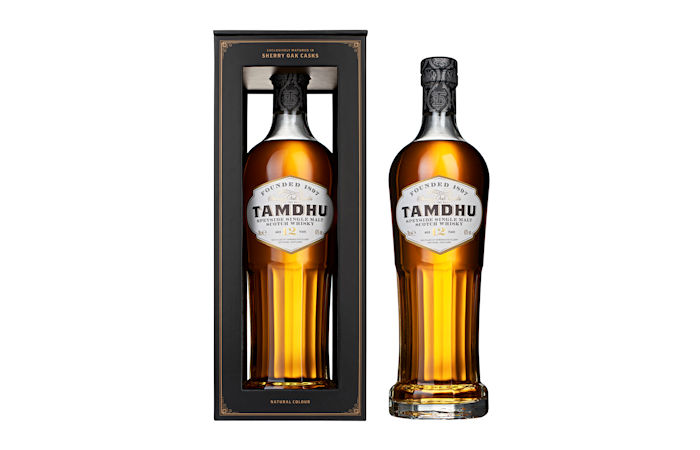 The new 12 Year Old single malt reflects Tamdhu's commitment to producing 'only the best' sherry cask matured whisky, and will replace the existing Tamdhu 10 Year Old. The new Tamdhu 12 Year Old is rolling out globally now and is expected to be available in the UK in 2019.  Read more
Tamdhu Batch Strength No. 002 :: Tamdhu Speyside Single Malt Scotch Whisky has unveiled the second edition of its multi award-winning Batch Strength expression :: 21st November, 2016
Whisky News - Tamdhu Re-Launch Captures The Spirit Of Speyside - 7th May, 2013

Selection of whisky from