Bunnahabhain Scotch Whisky Distillery Information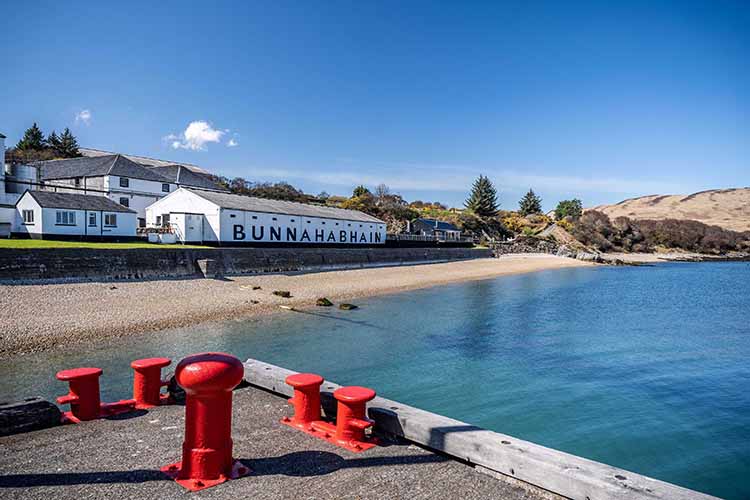 Bunnahabhain Scotch Whisky Distillery was built in 1881 and produces the Bunnahabhain 12 Year Old and 1968 single malt. These malts can be view by using the link below and if you are wanting to buy any bottle from this distillery just follow the information relating to the whisky you would like to buy.
Contact Details for Bunnahabhain Distillery
Their contact details are Bunnahabhain Distillery, Port Askaig, Isle of Islay, PA46 7RR with the telephone number for the distillery and the visitor centre +44 (0)1496 840646. Visit www.bunnahabhain.com for more information.
Latest News from Bunnahabhain Distillery
Bunnahabhain releases oldest ever single malt in tribute to the 'Gaelic God of the Sea': 8th July, 2017
Where to buy Bunnahabhain Single Malts Whisky
View Bunnahabhain Single Malt Whisky Range on this website.
Latest Whisky News from Bunnahabhain Distillery
News: Bunnahabhain - 1st May 2022

News: Bunnahabhain - 28th May 2020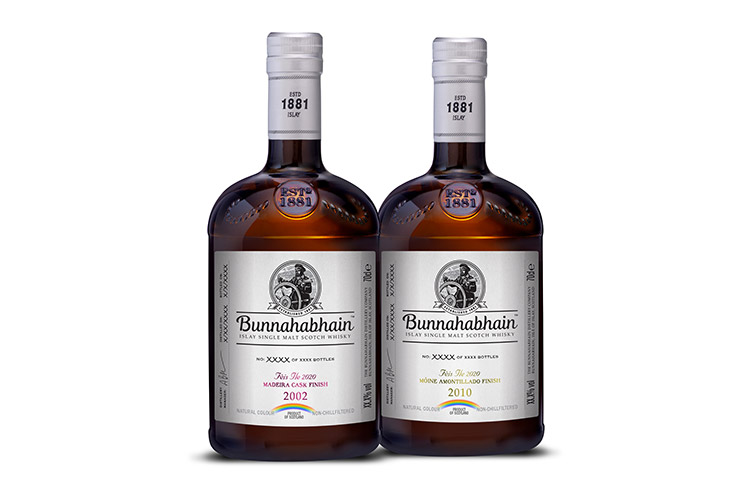 Distell digitally launches 2019 limited release malt collection: Malts from Bunnahabhain, Tobermory and Deanston Distilleries
Published Date: 26th June 2019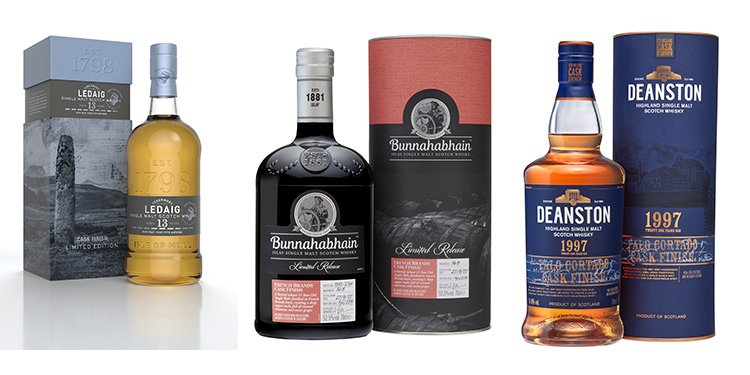 Award-winning whisky producer, Distell has chosen a modern and progressive route to unveiling its 2019 Limited Release Collection, reaching influencers and whisky lovers old and new solely through film and social media.  Read more
Bunnahabhain Distillery Transformation Begins
£10.5 million investment programme over three years
Published Date: 26th February 2019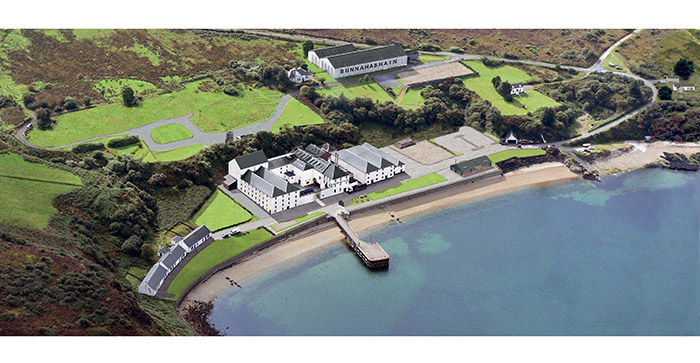 A three year refurbishment programme has begun at Bunnahabhain Distillery on Islay, as its owners, spirits and wine producer, Distell International invests £10.5m in an extensive upgrade and refresh of the iconic distillery. Read More
Selection of whisky from Bunnahabhain Whisky Distillery
<< Back to Scottish Whisky Distillery Home Page