Bunnahabhain launch two new Fèis Ìle festival editions for 2020
Two exceptional new limited-edition expressions make their debut exclusively at 'Fèis-at-Home' - the virtual version of Fèis Ile 2020
Unique flavours for a unique occasion - the new expressions pay homage to the famous Islay festival for whisky-lovers celebrating the occasion in spirit.
Published Date: 28th May 2020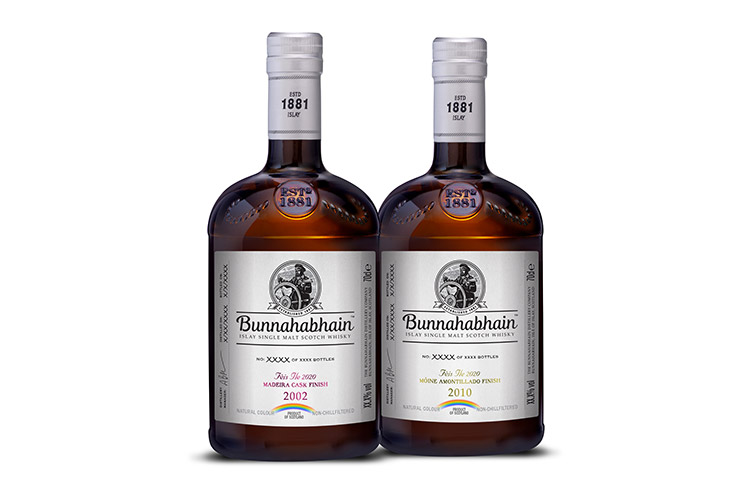 The award-winning Bunnahabhain single malt whisky is proud to introduce two new limited-edition expressions to commemorate the 35th anniversary of the world-famous Feis Ile festival on Islay - the Moine Amontillado Finish and 2002 Madeira Finish.
While physical celebrations are on hold due to social distancing guidelines, Bunnahabhain will debut the exceptional new expressions to whisky fans across the globe, with a special 'Feis-at-Home' virtual tasting to recreate the warm Islay festival atmosphere.
The first of the festival editions is the Bunnahabhain Moine Amontillado Finish, a 2010 peated single malt (56.9% ABV), matured in the iconic coastal warehouses on Bunnahabhain Bay, and finished in the finest Amontillado sherry hogshead casks. Limited to 1658 bottles, and inspired by the welcoming nature of Feis Ile, this warming dram dances with sweet, peppery flavour - recreating that inviting atmosphere of the Islay festival.
The amber gold whisky has unique notes of peppery peat, spicy oak and vanilla custard on the nose, with fresh espresso, dried apple and dusty cocoa on the palate, and a long peppery finish, packed with rick oak and roasted nuts.
The Bunnahabhain 2002 Madeira Finish is a non-peated single malt (53% ABV), matured for 18 years in Bunnahabhain's shore-front warehouse and slumbering for its final three years in Madeira sherry hogshead casks. With only 1164 bottles available, this unique flavour was crafted for celebrating a unique occasion, which feels particularly appropriate now - and delivers a symphony of sweet, creamy flavour to taste.
The burnished copper single malt with its standout Madeira Finish has notes of sweet ripe figs and creamy berries on the nose, vanilla and caramelised fruit on the palate, and with a dry but warm finish, fading into a sweet lingering marmalade.
Andrew Brown, Distillery Manager at Bunnahabhain, said: "Our festival editions always bring the team's talent and craft to the fore with something a bit different, and this year's expressions are truly special.
"We couldn't have imagined that they would be released without a festival taking place this year. Though these limited-edition single malts pay homage to the magic of Feis Ile, so even if you can't be there in person, now everyone can take a little slice of that home. Until we raise a dram with you again in person next year!"
Bunnahabhain is Islay's most remote distillery, overlooking a notorious passage of ocean known by seafarers as the sound of Islay. Bunnahabhain, which is Gaelic for 'mouth of the river', goes against the grain - quite literally - from the other distilleries on the island - with a portfolio made up of broadly non-peated expressions.
These superior whiskies sold out in under 24 hours, marking the first ever 'virtual' Feis Ile. Bunnahabhain donated 10% of all product sales to The BEN - in aid of Scottish hospitality industry workers affected by Covid-19.
More Whisky News
Distillery of the Month: November 2023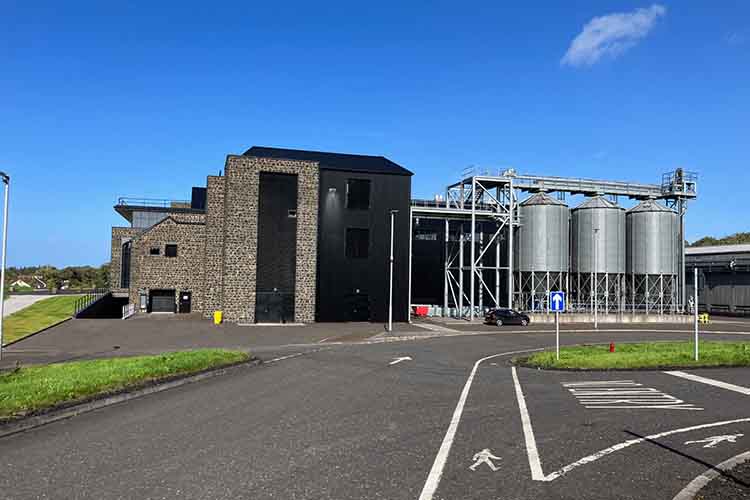 Planet Whiskies visited the new Bushmills Distillery in Northern Ireland on the 25th and 26th of September. Read our review of the experience of Bushmills and Northern Ireland at Planet Whiskies tour of Bushmills and Northern Ireland
You can also read the whole section about Bushmills Distillery at Bushmills Distillery Information on Planet Whiskies... So Bushmills is Planet Whiskies Distillery of the Month title for November 2023
Get Newsletter
Subscribe to our newsletter to get latest news, popular news and exclusive updates.