Cragganmore Scotch Whisky Distillery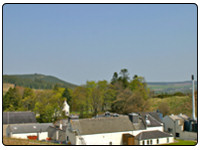 Cragganmore Scotch Whisky Distillery was built in 1870 and is in the Speyside region of Scotland.
The distillery produces the single malts Cragganmore 1992 and the Cragganmore 12 Year Old. Address details for this distillery are Cragganmore Distillery, Ballindalloch, Banffshire, AB37 9AB with the contact telephone number is +44 (0)1807 500202.
If you would like to have more details relating to the visitor centre at the Cragganmore distillery the direct telephone number is +44 (0)1479 874700.