Cragganmore Launches Distillery Only Bottling To Celebrate 150th Anniversary Of Speyside Founding.
Published Date: 23rd September 2019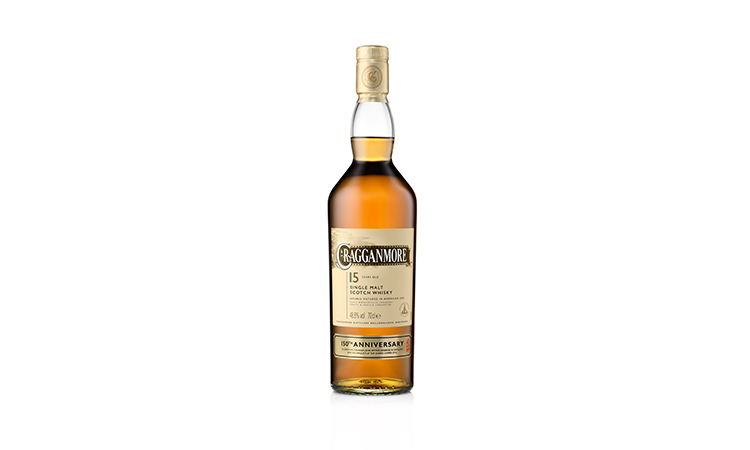 Cragganmore Distillery has released a limited-edition anniversary Single Malt Scotch whisky, available to purchase exclusively from the Speyside distillery. Double matured in heavily charred American oak hogsheads casks, this highly prized release has been specially selected by the expert team at the distillery as a unique celebration of the Cragganmore history.

Expertly blended using local spring water and Scottish barley, the unique run of 1,869 bottles harks back to the distillery's founding in 1869 by Speyside whisky legend John Smith.

The perfect piece of distillery history, each bottle will be available to those who make the pilgrimage to the distillery to experience it first-hand, taking in the liquid's high approaches and hidden valleys of flavour.

Home to one of the most complex and characterful malt whiskies of the Speyside region, Cragganmore distillery is nestled on the banks of the legendary Salmon river at Baillindalloch, using the unique source of fresh spring water in each bottle's production. Originally located for connection to the Great Highland Railway Line, Cragganmore, meaning 'Great Rock' in Gaelic, takes its name from the mountain in whose shadow it sits.

The limited edition Distillery only bottling of Cragganmore is a single malt scotch whisky, designed to showcase the depth of character influenced by its flat-topped stills. Skilfully created to deliver a delightful balance of distillery character and cask influence, the 15-year-old bottling has a palate of strong malty flavours, which is accompanied by an aromatic wisp of smoke. The finish is long and oaky with warmer hints vanilla and fruity sweetness.

Andrew Millsopp, the distillery manager at Cragganmore adds: "We are incredibly proud to celebrate the 150th Anniversary of the distillery this year with a unique bottling hand-chosen by our distillery experts. We wanted to create an extra special piece of whisky history, bringing a taste of the bredth of our years to those who have been with us on this journey since 1869. Using double maturation to deliver another unique layer of flavour, this new bottling celebrates our iconic distillery as well as 'Malt Whisky Country' Speyside, which we have called our home for the last 150 years."

Bottles are available now at RSP £150 from Cragganmore distillery.
Other important facts about Cragganmore bottling
RSP: £150 ABV: 48.8%
AGE: 15 years
No. of bottles: 1,869
Available from: Only available to purchase at the Distillery.
Tasting notes: Malty flavour, hints of vanilla, deep fruity sweetness, drying oak finish.
<< View other single malts from Cragganmore Distillery
<< Read more about the Cragganmore Distillery

<< View Scottish Single Malts on Planet Whiskies
<< Back to all the latest whisky news brought to you by Planet Whiskies
Distillery of the Month: November 2023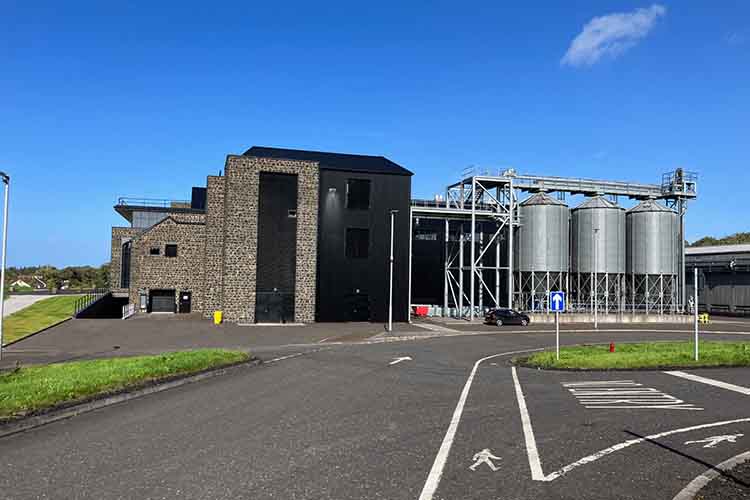 Planet Whiskies visited the new Bushmills Distillery in Northern Ireland on the 25th and 26th of September. Read our review of the experience of Bushmills and Northern Ireland at Planet Whiskies tour of Bushmills and Northern Ireland
You can also read the whole section about Bushmills Distillery at Bushmills Distillery Information on Planet Whiskies... So Bushmills is Planet Whiskies Distillery of the Month title for November 2023
Get Newsletter
Subscribe to our newsletter to get latest news, popular news and exclusive updates.