Latest News from the whisky industry - Ardbeg
The below information is from the distillery itself and the contents and text has not been modified.
Other links on the website for Ardbeg
Tasting note for the Ardbeg 10 Year Old Single Islay Malt
Ardbeg Whiskies Distillery on the latest news page.
Scottish Single Malts Whiskies - Page A
Ardbeg Supernova Launched Today – Peatiest Whisky.. 05/05/09
Ardbeg Corryvreckan Launch – Inspired by Europe's Largest Whirlpool - 01/09/09
Ardbeg celebrates its Committee's 10th Birthday with a thrilling ride - 12/02/2010
Big News from Ardbeg: Ultimate Islay malt is announced World Whisky of the Year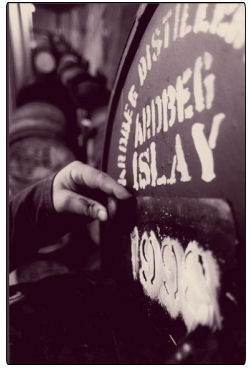 The Ultimate Islay Malt has been awarded the ultimate accolade, as Ardbeg Ten Years Old is announced as World Whisky of the Year.
The accolade has been awarded by internationally acclaimed whisky expert, Jim Murray, who has furthered the honour by making this the first single malt Scotch winner ever. Ardbeg Ten Years Old is also accorded Scotch Single Malt of the Year at the same time.
The dram was recognised for its sophisticated, complex aroma, stunningly clean flavour and perfect balance, being described as 'supernova stuff'.
During the 1980s and 1990s, Ardbeg suffered from an uncertain future and it was not until Ardbeg was purchased by Glenmorangie plc in 1997 that the distillery was saved from extinction. Since then, the distillery has risen like a phoenix and today Ardbeg is well established as a niche, cult malt, with a passionate following amongst whisky aficionados around the world.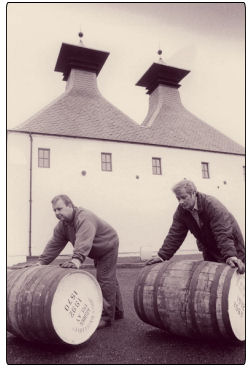 Hamish Torrie, Ardbeg Marketing Manager says: "Jim's accolade of identifying Ardbeg as the best whisky in the world is also a huge compliment to the skill and expertise of our Whisky Team, led by Dr Bill Lumsden, which has consistently managed to balance - precisely and deliciously - the Ardbeg stocks we inherited in the run up to our own much anticipated stock which becomes available next year.
"The Whisky Bible is always an invaluable source of information, and humour, for malt lovers and of course we are absolutely delighted that Ardbeg has won this award."
In his 2008 Whisky Bible Jim Murray says of Ardbeg: "To me Ardbeg is - and always has been – the most complex malt on earth." And has since added: "I have been visiting the Distillery for nearly 30 years - long before anybody had heard of Ardbeg. And because I have long regarded this the finest Distillery in the world, I actually try to handicap the sample to iron out any natural bias.
"However, this particular bottling of Ten Years Old is unquestionably the best expression of Ten Years Old Ardbeg since the legendary - though rarely tasted - 1983/4 bottlings. So as much as I tried, I had to give World Whisky of the Year to Ardbeg Ten…it is simply that magnificent."
Your can read more information regarding Ardbeg Distillery at the Scottish Distillery reference on this site.
You can read more about Ardeg Distillery on the distillery website.
<< See the range of Ardbeg Single Malt Whisky
<< Back to all the latest whisky news brought to you by Planet Whiskies
Distillery of the Month: November 2023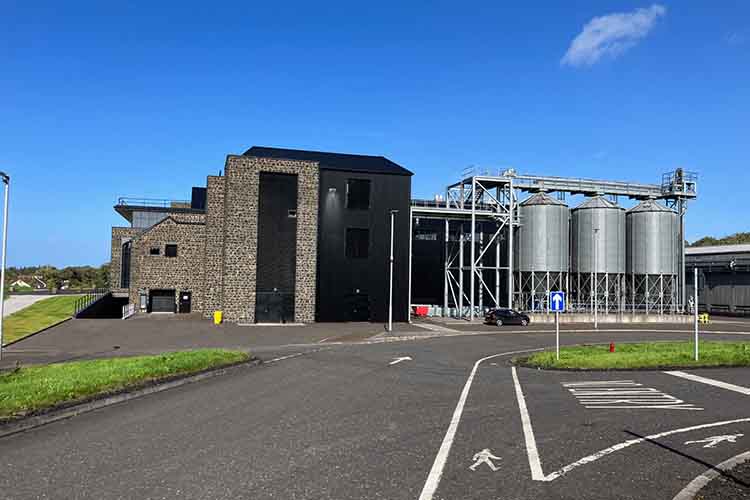 Planet Whiskies visited the new Bushmills Distillery in Northern Ireland on the 25th and 26th of September. Read our review of the experience of Bushmills and Northern Ireland at Planet Whiskies tour of Bushmills and Northern Ireland
You can also read the whole section about Bushmills Distillery at Bushmills Distillery Information on Planet Whiskies... So Bushmills is Planet Whiskies Distillery of the Month title for November 2023
Get Newsletter
Subscribe to our newsletter to get latest news, popular news and exclusive updates.