Latest News from the whisky industry - Ardbeg Distillery
The below information is from the distillery itself and the contents and text has not been modified.
Other links on the website for Ardbeg
Tasting note for the Ardbeg 10 Year Old Single Islay Malt
Ardbeg Whiskies Distillery on the latest news page.
Scottish Single Malts Whiskies - Page A
Ardbeg Supernova Launched Today – Peatiest Whisky.. 05/05/09
Ardbeg Corryvreckan Launch – Inspired by Europe's Largest Whirlpool - 01/09/09
Ardbeg celebrates its Committee's 10th Birthday with a thrilling ride - 12/02/2010
Ardbeg celebrates its Committee's 10th Birthday with a thrilling ride
Published Date: 12th February 2012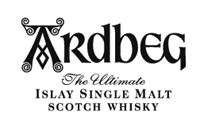 The iconic Islay malt whisky, Ardbeg announced today (Friday 12 February) a year of celebrations to mark the 10th anniversary of its ardent follower's society – the Ardbeg Committee.
The festivities will include a new limited edition whisky for Committee members – Ardbeg Rollercoaster, available to buy from Monday 15 February. The celebrations will also include a series of parties around the world and a digital campaign.
In 1997, when Ardbeg Distillery on the shores of the remote island of Islay re-opened after years of closure, the Distillery appealed to loyal fans to help them spread the word about its re-awakening. Such was their enthusiasm that in 2000 the Distillery decided to form the Ardbeg Committee; its evangelical mission: "To ensure the doors of the Ardbeg Distillery never close again".
With a membership of 50,000 people worldwide and growing, the Ardbeg Committee today has more than 15 times the number of residents of Islay! Their passion for all things "Ardbeg" means that many of them make an annual pilgrimage to the island to visit their favourite distillery to catch up on the latest gossip, some of them even proudly displaying the iconic Ardbeg "A" logo tattooed to parts of their anatomy!
To mark the 10th Anniversary of the fan club the Distillery has decided to launch a limited edition whisky named "Ardbeg Rollercoaster" exclusively for members of the Committee. In addition, as part of its celebrations of the 'rollercoaster' adventure the Distillery and its fans have been on it has created an e-film taking viewers on a rollercoaster ride on www.ardbeg.com with Shortie, the Distillery's canine mascot as a guide.
Commenting on this special whisky, Mickey Heads, Distillery Manager and Chairman of the Ardbeg Committee said, "We thought 'rollercoaster' aptly reflected the tumultuous ride we have had over the last ten years at Ardbeg as we have brought the distillery to back to life! The whisky itself was created by taking whisky from casks from each year since the Distillery's re-opening in 1997, right up to 2006 - the youngest Ardbeg able to be bottled by law! Bottled at 57.3 % and non chill-filtered it is an enormous whisky, embodying a perfect fusion of sweetness, spice, creamy malt and deep peaty smokiness; a timeless example of the multi-layered complexity of Ardbeg."
"To thank our committee members for their ongoing support, we are throwing a number of parties around the world during 2010, including one at the Distillery in May," comments Dr Bill Lumsden, Head of Distilling and Whisky Creation. He continued, "We are very proud of what we have achieved with Ardbeg from the beginning, to the recent highlight of winning "Best Scotch Whisky in the World" three years in a row. Revered by whisky connoisseurs for its peaty, smoky complexity, we hope with Ardbeg to continue to provide our loyal and new fans the world over with constant surprises, challenges, and above all, sensational whisky!"
Available exclusively to Ardbeg Committee members from Monday 15th February, Ardbeg Rollercoaster will be priced at around £50 (pounds sterling) and is only available to buy online at www.Ardbeg.com ….while stocks last!
For more information on the first Ardbeg Rollercoaster party at the distillery on Islay on 29th May 2010 and other forthcoming events, or to view, download or share the Ardbeg rollercoaster ride film visit www.Ardbeg.com.
<< See the range of Ardbeg Single Malt Whisky
<< Back to all the latest whisky news brought to you by Planet Whiskies