Whisky fit for heroes: Lord Robertson donates his special cask of Ardbeg whisky to veterans' charity Erskine
Published Date: 6th July 2010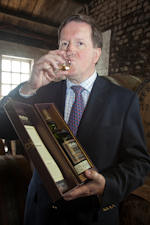 Former Secretary General of NATO, Lord Robertson, today (Monday 5 July) returned to his home island of Islay and the Ardbeg Distillery to receive a special bottling of Ardbeg on behalf of the ex-Services' charity, Erskine.
The proceeds from the sale of this cask will be donated to the charity. Over 200 bottles have been signed by Lord Robertson of Port Ellen and will go on sale at the Ardbeg Distillery Visitor Centre and website – www.ardbeg.com – from 7 July priced at £220 per bottle.
Born in Port Ellen on Islay, Lord Robertson, then Secretary General of NATO, visited the Distillery 10 years ago and a special cask, cask number 1217, was laid down to commemorate his visit.
Erskine – Lord Robertson's chosen charity – was founded in 1916 and has provided nursing and medical care for former members of the Armed Forces through two world wars and the more recent conflicts and peace keeping initiatives of the twentieth and twenty first centuries.
Paul Neep, The Glenmorangie Company's chief executive, said: "We are delighted to welcome Lord Robertson back to the Ardbeg Distillery and are extremely pleased to support such a worthwhile charity as Erskine, as it makes such a difference to the lives of ex-Service men and women.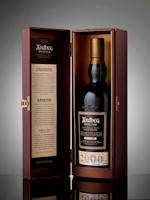 "As the bottles are in honour of a famous son of Islay and the proceeds are being donated to such a charitable cause, we anticipate that interest will be high."
Lord Robertson added: "I visited the Distillery 10 years ago to receive this cask and I am proud and delighted that this special Ardbeg bottling will be sold in aid of Erskine".
This particular Ardbeg bottling has a taste of superb complexity and balance, where Ardbeg's hallmark peatiness is offset with the sweetness of chocolate and toffee.
Erskine's chief executive Major Jim Panton said: "On behalf of all our veterans I thank Lord Robertson and Ardbeg for this unique and very generous donation. As a charity we rely heavily on voluntary donations, without them we would not be able to offer the high standard of care for which we are renowned. I hope that people will enjoy this fabulous Islay whisky in the knowledge they have supported a valuable cause."
Ardbeg prides itself on being the 'Ultimate Islay Malt Whisky'. The Distillery was established in 1815. Today, Ardbeg is revered by connoisseurs around the world as the peatiest, smokiest and most complex of all the Islay malts. Despite its smokiness, Ardbeg is also renowned for its delicious sweetness, a phenomenon that has affectionately become known as 'the peaty paradox'.
<< See the range of Ardbeg Single Malt Whisky
You can read more about Ardeg Distillery on the distillery website.
<< Back to all the latest whisky news brought to you by Planet Whiskies
Distillery of the Month: November 2023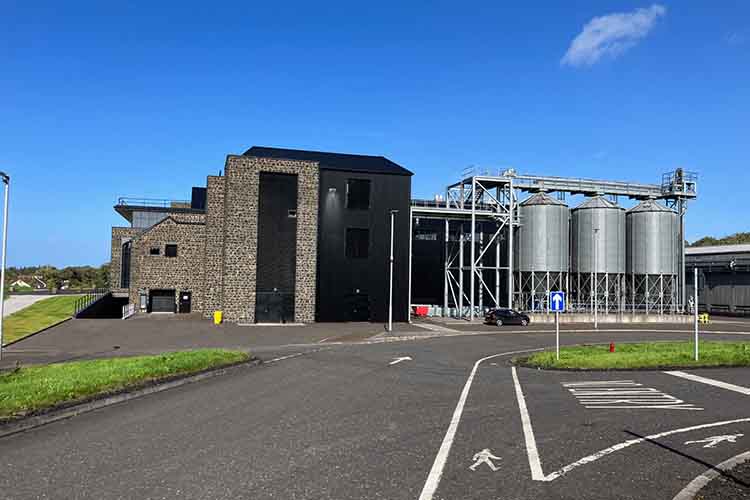 Planet Whiskies visited the new Bushmills Distillery in Northern Ireland on the 25th and 26th of September. Read our review of the experience of Bushmills and Northern Ireland at Planet Whiskies tour of Bushmills and Northern Ireland
You can also read the whole section about Bushmills Distillery at Bushmills Distillery Information on Planet Whiskies... So Bushmills is Planet Whiskies Distillery of the Month title for November 2023
Get Newsletter
Subscribe to our newsletter to get latest news, popular news and exclusive updates.