GlenDronach Scotch Whisky Distillery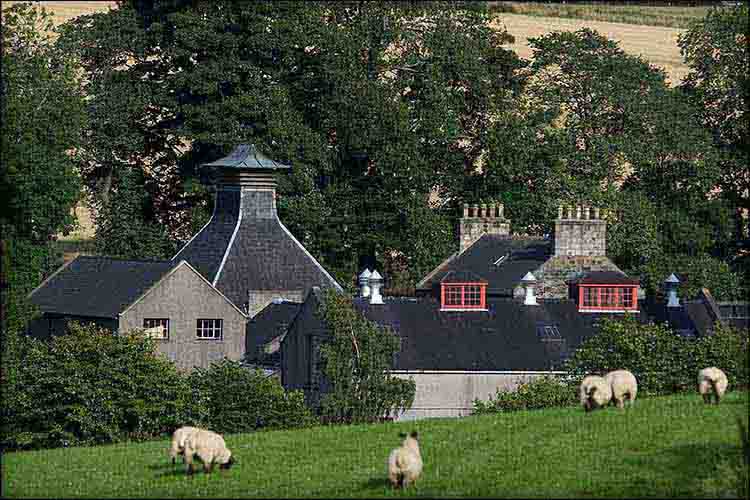 GlenDronach Scotch Whisky Distillery was built in 1826 and is still active producing bottles like The Glendronach 12 Year Old Single Malt whisky, The GlenDronach 15 Year Old Single Malt whisky and The GlenDronach 18 Year Old Single Malt whisky.
The contact details for the distillery are GlenDronach Distillery, Forgue, Aberdeenshire, AB54 6DA and their telephone number being +44 (0)1466 730202. You can also contact the visitor centre with the phone number +44 (0)1466 730245.
You can also see Buy Glendronach Scottish Single Malts Whisky
Read the latest whisky news on Planet Whiskies from GlenDronach Distillery
The GlenDronach 26 Year Old 1992 Exclusive Cask #179 and Cask #180.
TheWhiskyBarrel.com releases more exclusive GlenDronach single casks; #179 and #180 
Published Date: 28th January 2019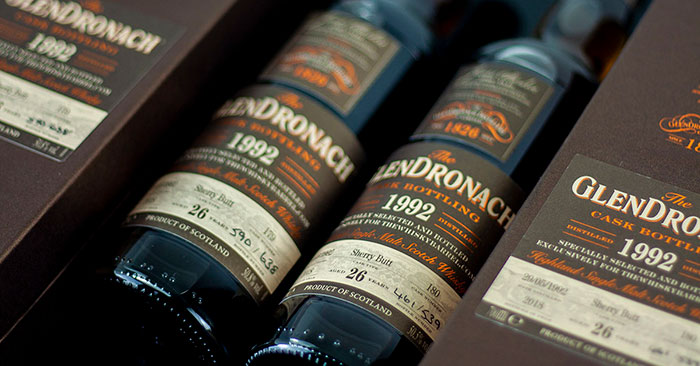 Specialist online whisky shop, TheWhiskyBarrel.com, is proud to release two exclusive single cask bottlings from the Highland distillery, GlenDronach. The GlenDronach 26 Year Old 1992 Exclusive Cask #179 and Cask #180. Read more 
The BenRiach And Glendronach Single Malts Win Gold In Stage One Of The World Whiskies Awards 2016 :: 3rd February, 2016
GlenDronach Launches New Grandeur 25 Year-Old - 18th January, 2016
Latest Whisky Release :: GlenDronach Releases Batch 11 of its Single Cask Bottlings :: 29th January 2015
Three New And Very Special Releases From BenRiach And GlenDronach - 4th December, 2014
Distilleries Raise a Toast After Being Named as Finalists in Aberdeen City and Shire Tourism Awards | Glen Garioch Distillery and Glendronach Distillery | 15th November, 2014
GlenDronach releases Batch 10 of its single cask bottlings | 15th July, 2014
GlenDronach Launches Cask Strength Batch 3 - 12th November, 2013
Glendronach wins top award in scottish field's 2012 whisky challenge - 16th November, 2012
Gold For Glendronach and Benriach in London! - 27th July, 2012
Glendronach Releases Latest Batch of Single Cask Bottlings - 13th July, 2012
Try The Glendronach Taste Avalanche This Summer! - 5th July, 2012
Glendronach Adds New 21 Year-Old Parliament To Core Range - 7th October, 2011
Glendronach to supply 25 year-old single malt for Donald Trump's new £750m Scottish golf resort - 29th August, 2011
Whisky A Go-Go: Glendronach's Cask In A Van to tour Belgium again in June - 9th June, 2011
Glendronach distillery targets corporate sector - 22nd November, 2010
Glendronach releases latest batch of single cask bottlings - 22nd November, 2010
Star-struck! Glendronach visitor centre awarded four stars by VisitScotland - 23rd September, 2010
Introducing the Glendronach Distillery Manager's Cask - 22nd September, 2010
On the road again: Glendronach's "cask in a van" to tour Belgium - 13th August_2010
Selection of whisky from Glendronach Whisky Distillery