Glendronach Adds New 21 Year-Old Parliament To Core Range - 7th October, 2011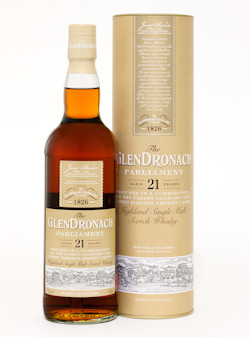 GlenDronach is augmenting its award-winning range of Highland single malts today (October 7) by unveiling its new 21 year-old "Parliament" expression.
Matured in a combination of the finest Oloroso and Pedro Ximinez sherry casks, the "Parliament" both complements the distillery's core range and continues the great GlenDronach tradition of offering fruit-laden intensity in its single malts.
The 21-year old – in appearance deep amber with a cherry wood sheen - joins the Aberdeenshire distillery's existing 12, 15, 18 and 31 year-old expressions.
The new expression is named "Parliament" after the colony, or "parliament" of rooks that have been nesting in the trees overlooking the GlenDronach distillery for almost 200 years.
At 48% volume, the "Parliament" offers an incredible concentration of aromas. On the nose, appropriately for an October launch, it's a delicate mix of ripe autumnal fruits - notably blackberries and red plums with rich Oloroso sherry and candied orange segments. Spiced oatmeal biscuits and toasted oak fragrances add excellent weight and balance.
And on the palate, the taste is sublime. Billy Walker's tasting notes detect flavours of fine Oloroso sherry and bitter chocolate sauce "which has been spread liberally over homemade plum pudding".
He adds: "This is all infused with fabulous spicy notes - cinnamon, allspice and nutmeg." Full-bodied with smooth tannins, the finish, he notes, is characteristically long and lingering.
Sales Director Alistair Walker said: "The "Parliament" was released after listening to our customers, who identified the opportunity for a premium GlenDronach positioned somewhere between our 18 year-old "Allardice" and our iconic 31-year old "Grandeur". It's a major release for the distillery – as well as being another hugely aromatic GlenDronach, it's a perfect addition to our range of smooth, complex and full-bodied single malts."
He added: "The mood of the "Parliament" is definitely end-of-year. It's a bracing breath of Aberdeenshire – best savoured in the warm while looking out over Highland snow-clad hills, magical lochs and deep frost-laden glens. Satisfyingly long and, like all GlenDronachs, the complex flavours linger on the palate. It's destined to become a classic."
<< Back to all the latest new brought to you by Planet Whiskies
Distillery of the Month: December 2023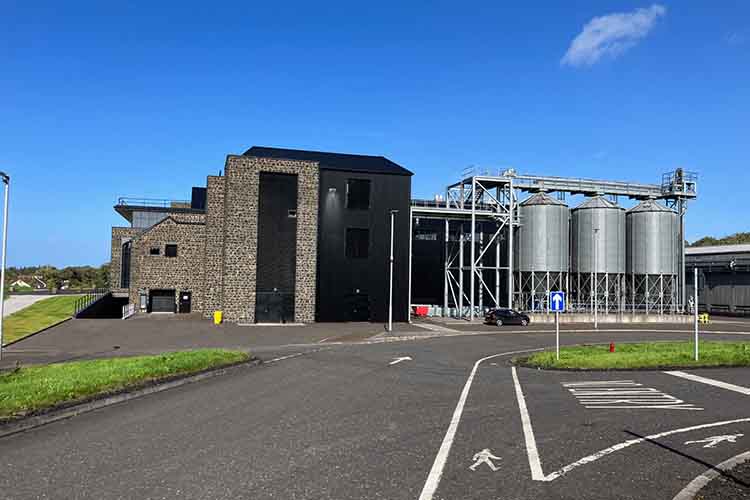 Planet Whiskies visited the new Bushmills Distillery in Northern Ireland on the 25th and 26th of September. Read our review of the experience of Bushmills and Northern Ireland at Planet Whiskies tour of Bushmills and Northern Ireland
You can also read the whole section about Bushmills Distillery at Bushmills Distillery Information on Planet Whiskies... So Bushmills is Planet Whiskies Distillery of the Month title for December 2023
Get Newsletter
Subscribe to our newsletter to get latest news, popular news and exclusive updates.