Longmorn Scotch Whisky Distillery<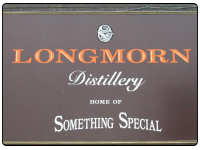 Longmorn Scotch Whisky Distillery was built in 1894 and is located in the Speyside region of Scotland. This distillery is part of the Chivas Brothers portfolio and produces the Longmorn 15 Year Old Single Malt whisky.
Longmorn Single Malt Whisky has two new expressions add to their list of product from October 2016 and they are the Longmorn 23 Year Old and a luxurious reinterpretation of the renowned Longmorn 16 Year Old. More details about these two new expressions within the latest news below. You can also see the range on offer from Longmorn by click here.
The contact details for this distillery are Longmorn Distillery, Elgin, Morayshire, IV30 3SJ and the contact phone number is +44 (0)1542 783400.
You can also see Buy Longmorn Scottish Single Malts Whisky
Read the latest news from Longmore Whisky Distillery
Selection of whisky from Longmorn Whisky Distillery