Glengoyne Scotch Whisky Distillery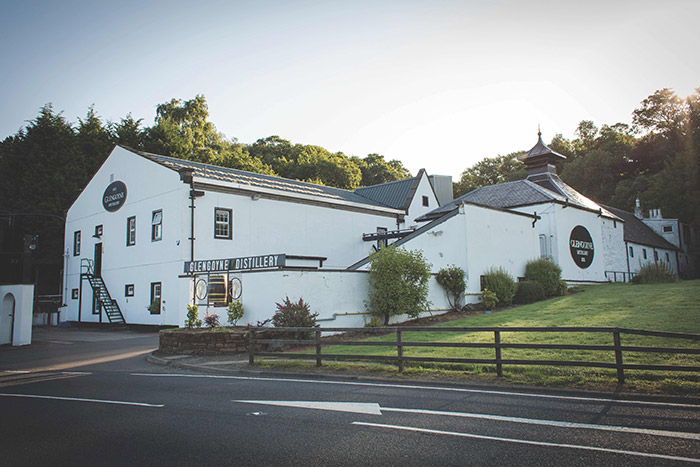 Glengoyne Scotch Whisky Distillery was built in 1833 and is in the Highlands region of Scotland. The distillery produces the Glengoyne range of Single Malts Whiskies including Glengoyne 10 Year Old, Glengoyne 17 Year Old, Glengoyne 21 Year Old to name just a few. Their whisky is used in the making of The Famous Grouse and Cutty Sark whisky blends.
The contact details for this distillery are Glengoyne Distillery, Dumgoyne, Stirlingshire, G63 9LB and their contact phone number is +44 (0)1360 550229. They do have a visitor centre and you can contact them on +44 (0)1360 550254.
Read about Planet Whiskies tour of the Glengoyne Distillery
Read a Q&A's from Robbie Hughes - Master Distillery at Glengoyne Distillery
See the range of malts at Glengoyne Distillery
Glengoyne Distillery has launched an exciting new menu of tours in time for the busy summer visitor season. Joining the already highly popular and acclaimed selection of tours will be Cask Ido. To read more details about this whisky tours please click the below link, which takes you to the latest whisky news section on this website - Latest Whisky News - Glengoyne Distillery Launch New Tours - Glengoyne Distillery - 13th April, 2010
You can also visit the distillery website at www.glengoyne.com where you will receive more information about their visitor centre and single malt whiskies.
If you would like to see local accommoadtion near this distillery for your whisky trail please visit the page on this site for the Accommodation near Glengoyne Scotch Whisky distillery.
You can also see Buy Glengoyne Scottish Single Malts Whisky
Read the latest news from Glengoyne Distillery
Glengoyne Distillery announces return of 30 Year Old Highland Single Malt
Published Date: 21th February 2019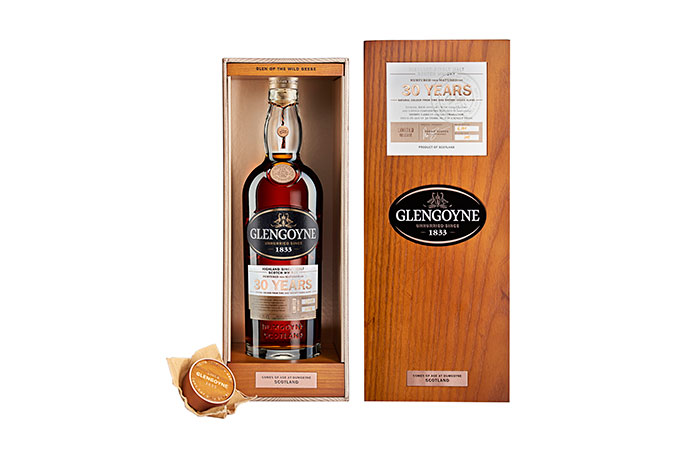 Glengoyne Highland Single Malt Scotch Whisky has announced the release of the second edition of Glengoyne 30 Year Old. Read more
Glengoyne Distillery wins top award for environmental best practice
Published Date: 10th January 2019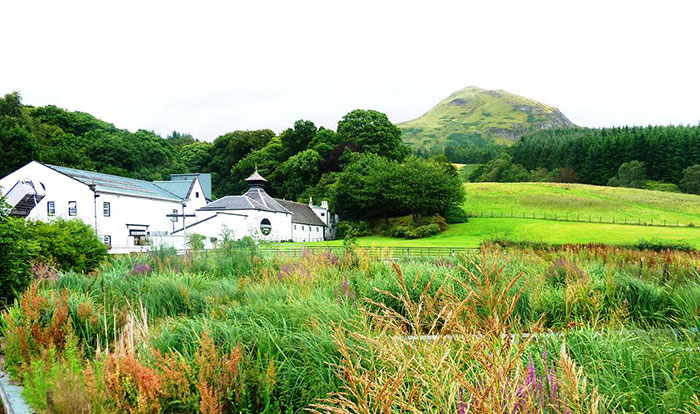 Glengoyne Highland Single Malt Scotch Whisky is celebrating a top award win at an internationally acclaimed spirits competition.
The Highland distillery was awarded a Master medal in the Green Initiatives category at The Spirits Business Distillery Masters 2019, taking the highest possible accolade in the environmentally-focused category. Read more
Glengoyne gold dust whisky tickets sell out in 24 hours
Glengoyne superfans rush to pick up bucket list experience and keys to the distillery
Published Date: 12th December 2018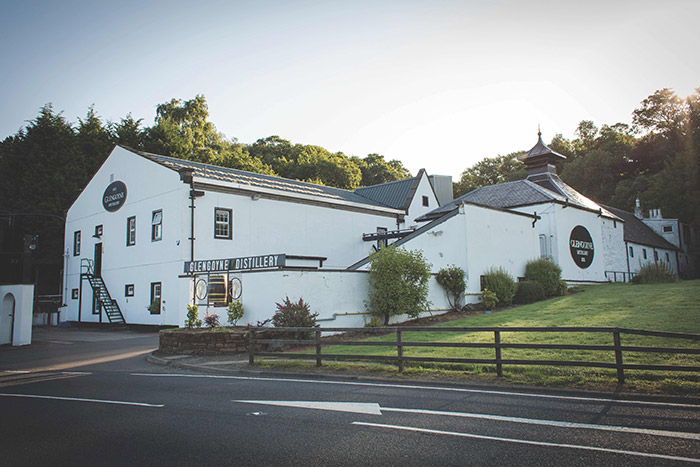 Tickets to a closed doors, behind the scenes experience at Glengoyne Distillery have sold out within 24 hours after single malt fans from around the world rushed to pick up the bucket-list experience and keys to the distillery. Read more
Glengoyne set to make debut at Edinburgh Festival Fringe 2018: 18th July,2018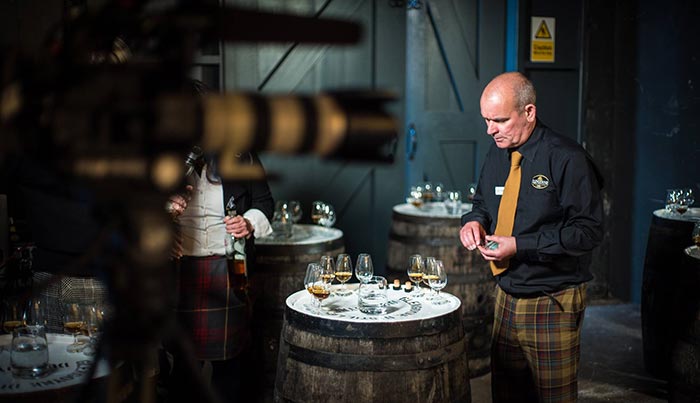 Glengoyne Highland Single Malt Scotch Whisky will make its debut at the Edinburgh Festival Fringe next month, with an interactive new event series exploring the traditions behind Scotland's slowest whisky stills. Read more
A new look for Glengoyne range :: New look for two poplar Expressions :: 9th May, 2016 :: 9th May, 2016
Glengoyne scoops two Gold's at The Asian Spirits Masters 2016 :: 6th May, 2016
Glengoyne continues rugby-whisky partnership with London Scottish :: Now in its third year :: 19th October, 2015
Glengoyne is the perfect match for Let's Eat Glasgow :: Let's East Glasgow festival :: 3rd September, 2015
Glengoyne Announces Bentley Glasgow Partnership :: 20th July, 2015
Glengoyne Toast Award Winning Year | Two further awards have turned 2014 into a record-breaking year for Glengoyne Highland Single Malt Scotch Whisky | 15th November, 2014
A Trio of Triumphs for Glengoyne at The Travel Retail Masters | 5th November, 2014
Read about Planet Whiskies tour of the Glengoyne Distillery - 12th July, 2014
Read a Q&A's from Robbie Hughes - Master Distillery at Glengoyne Distillery - 12th July, 2014
Glengoyne Live Cask Event A Dram Good Success - Watch Live Video of Event - 12th November, 2013
Glengoyne unveils exquisite 35 year old Decanter - 11th November, 2013
Double Gold for Glengoyne Whisky at the International Wine and Spirit Competition - 29th July, 2013
Glengoyne Distillery releases new 20cl range in 10, 15 and 18 year olds - 17th July, 2013
Glengoyne Goes Great Guns for Help for Heroes - 26th April, 2013
Glengoyne Scottish Single Malt Newsletter for January 2013 - 16th January, 2013
New Glengoyne collection well 'Worth the Wait' - 18th October, 2012
Bloody Scotland - Winner of Glengoyne Short Story Writing Competition Revealed - 18th September, 2012
Top drinks buff, Olly Smith, teams up with Glengoyne for the 'Ideal' whisky tasting session - 21st June, 2012
Bloody Scotland Crime Writing Festival To Launch The Glengoyne Short Story Writing Competition - 8th March, 2012
Scotland rugby legend, Scott Hastings, 'Drams Up' charity support - Glengoyne 'Auld Enemy Dram' - 13th February, 2012
Free Entry to Glengoyne Distillery to Celebrate St. Andrews Day - 22nd November, 2011
Glengoyne Unites the Auld Enemy - 18th November, 2011
Glengoyne Distillery Renovations Mark Best Summer Season Ever - 21st October, 2011
Cameron House Launches 'Manly' Glengoyne Whisky Afternoon Tea - 13th July, 2011
Glengoyne Boosts Green Credentials with Launch of Wetlands Area - 12th July, 2011
Glengoyne Awarded Ultra Premium Dram of 2010 - 31st January, 2011
Latest Whisky News -The Glengoyne Christmas Cask - A World's First - 22nd December, 2010
Christmas Food and Whisky Festival at Glengoyne Distillery - 27th October, 2010
Glengoyne Distillery - England v Scotland in Single Cask Rivalry- 6th October, 2010
Glengoyne launches Two New limited editions - 9th August, 2010
Glengoyne Latest News - 10th June, 2010
Glengoyne Distillery Launch New Tours - Glengoyne Distillery - 13th April, 2010
Whisky, Food and Mhor - Glengoyne Distillery - 14th January, 2010
Glengoyne Distillery - Merchants make their Choice - 7th December, 2009
GOLD for Glengoyne – second year in a row - 20th November, 2009
New look for Glengoyne - Edenmill Festival - 20th November, 2009
Colin Montgomerie and Gavin Hastings visit Glengoyne Distillery - 5th November, 2009
Ewan McGregor and Eva Green signed bottles of Glengoyneto be auctioned for charity - 28th Oct, 2009
New look for Glengoyne Burnfoot - 19th October, 2009
Glengoyne strengthens its Travel Retail offering -12 Years Old Cask Strength Single Malt - 19th Oct, 2009
Glengoyne goes down a storm at ScotFest 2009 - 5th October, 2009
Glengoyne 12 Years Old joins award-winning core range - 1st October, 2009
Glengoyne Distillery celebrates a summer of success - 28th September, 2009
A One Day Festival Celebrating Food & Drink Producers and Designers Based in Scotland - Scotfest and Glengoyne - 20th August 2009
Latest Whisky News - Glengoyne hosts BBC Golf Correspondents' 10th Annual Dinner - 24th July, 2009
High spirits mark the end of the World Fly Fishing Championship 2009 - June 25th, 2009
Glengoyne Distillery - A Celebration of Scotland's Finest - 10th June, 2009
Glengoyne Single Highland Malt Whisky May 20th, 2009
Glengoyne Single Highland Malt Whisky Newsletter - May, 2009
Glengoyne Single Highland Malt Whisky May 19th, 2009
Glengoyne Single Highland Malt Whisky April 17th, 2009
Latest News - Whisky industry - Glengoyne Single Highland Malt Whisky April 02nd, 2009