Latest News - Whisky industry - Glengoyne Single Highland Malt Whisky May, 2009
Planet Whiskies brings you the latest whisky for the Glengoyne Distillery - May 2009. All the below links will take you straight to the Glengoyne Website where you can read more about the relating topic in the newsletter.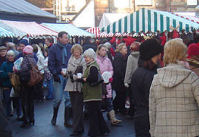 Glengoyne Christmas Food Festival proves to be a "Roaring Success"
Glengoyne's Inaugural Christmas food and drinks festival, held on the 6th December 2008 was hailed a "roaring success" by organisers. Visitors, both local and from further afield, enjoyed the free family fun day, with numbers exceeding 5000, a huge increase on the expected number of 500!
Read more about the Glengoyne Christmas Food Festival >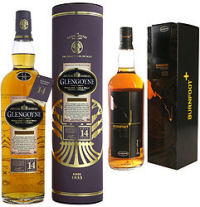 Glengoyne 14 Year Old Heritage Gold
Celebrating the golden history, authenticity and craftsmanship encapsulated by Glengoyne for over 175 years, the Glengoyne 14 Years Old Heritage Gold was launched as our new travel retail exclusive at TFWA in Cannes October 2008.
This contributes to the developing portfolio of exclusive travel retail products which at present also includes Glengoyne Burnfoot.
Read more about 14 Year Old Heritage Gold
and Glengoyne Burnfoot > Whisky Bus
Glengoyne Glenguin Shiraz Cask Finish 16yo Glengoyne distributors
toast success at inaugural international conference

The inaugural Glengoyne Highland Single Malt International Distributors Conference has been hailed a huge success by delegates and organisers alike.
Taking place at the distillery and surrounding area, the three day conference took distributors on a journey into the heart of Glengoyne, encouraging them to 'open their minds' to 'The Real Taste of Malt'.
Read more about the Conference >
Did You Know...?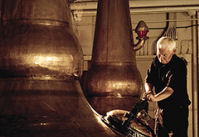 Glengoyne Distillery has launched its first ever miniature pack containing the award winning 10, 17 and 21 Years Old Glengoyne Highland Single Malt Scotch Whisky.
At Glengoyne we run our stills slower than any other distillery in Scotland, flowing at between 4-5 litres per minute. By nursing the spirit slowly it ensures the rich flavours of our golden barley come across in the new make spirit, with a smoother taste ... 'The Real Taste of Malt'.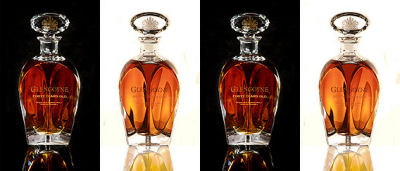 << View the range of Glengoyne Single Malts
<< Back to all the latest whisky news brought to you by Planet Whiskies