Glengoyne Announces Bentley Glasgow Partnership :: 20th July, 2015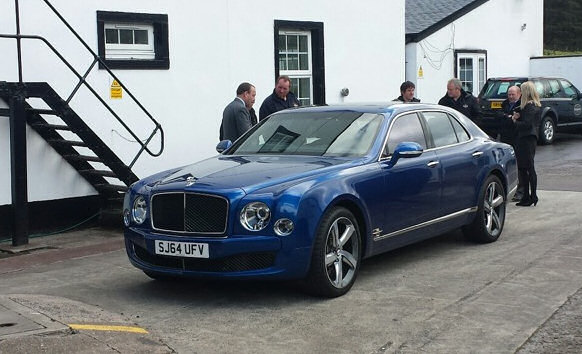 Glengoyne Highland Single Malt Scotch Whisky has announced an exclusive partnership with Bentley Glasgow, part of Park's Motor Group, to offer all Bentley customers a bespoke and premium Glengoyne Distillery experience as its official whisky partner.
The relationship will see Bentley customers being offered a number of special Glengoyne privileges, the highlight of which being a quarterly distillery visit. Four times a year, a group of Bentley owners will be chauffeured to Glengoyne Distillery in top of the range, luxury Bentley Mulsannes. They will then enjoy a VIP bespoke tour, named after the flagship of the Bentley range. The 'Mulsanne Masterclass' will include a tutored tasting of a range of Glengoyne's award-winning malts, including the prestigious 25 Year Old.
Danielle Murphy, Business Development Manager for Ian Macleod Distillers who own the Glengoyne Highland Single Malt brand, said: "There is a natural synergy between Glengoyne and Bentley Glasgow. Both companies are Scottish, family-owned businesses who share a commitment to uncompromising quality, craftsmanship and provenance. We are really looking forward to working with Bentley and the opportunity to showcase our truly unique distillery to its customers."
Bentley customers will also be given special vouchers to enable them to visit the distillery at their leisure. 
The new partnership begins immediately and will see the first Mulsanne Masterclass being held later this month, ensuring Glengoyne's car park will be a very interesting place from now on.
Glengoyne Distillery is owned by one of Scotland's leading independent, family-owned distillers, Ian Macleod Distillers. It is highly regarded as Scotland's most beautiful distillery. Glengoyne, being uncompromising in its pursuit of excellence, runs its stills slower than any other distillery in order to create the rich, bold flavours for which the brand is known. The Glengoyne Highland Single Malt range is matured in the finest sherry casks from within its warehouses.  
For more information about Glengoyne or Bentley, please visit www.glengoyne.com or www.parks.uk.com/bentley.
<< View the range of Glengoyne Single Malts
<< Back to all the latest whisky news brought to you by Planet Whiskies
Distillery of the Month: November 2023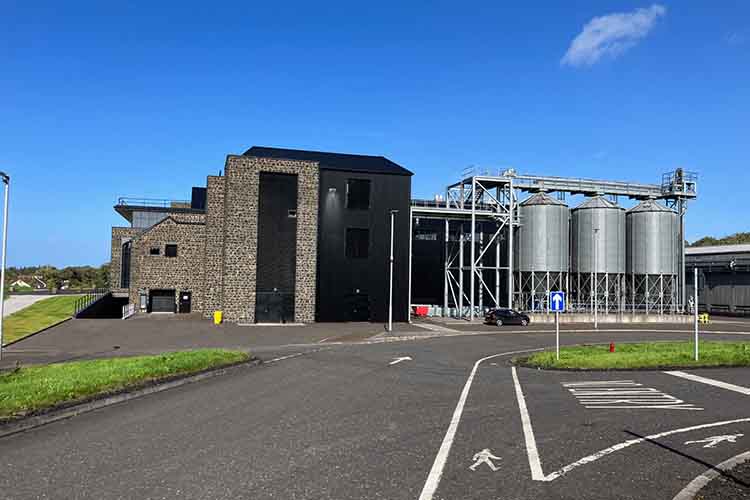 Planet Whiskies visited the new Bushmills Distillery in Northern Ireland on the 25th and 26th of September. Read our review of the experience of Bushmills and Northern Ireland at Planet Whiskies tour of Bushmills and Northern Ireland
You can also read the whole section about Bushmills Distillery at Bushmills Distillery Information on Planet Whiskies... So Bushmills is Planet Whiskies Distillery of the Month title for November 2023
Get Newsletter
Subscribe to our newsletter to get latest news, popular news and exclusive updates.