Latest Whisky News - New look for Glengoyne Burnfoot - 19th October, 2009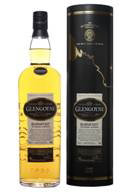 19 October, 2009, Broxburn, Scotland: Ian Macleod Distillers will today unveil an exciting new design for its award-winning Travel Retail exclusive, Glengoyne Burnfoot at the Cannes TFWA World Exhibition.
Since its original launch in 2007, Glengoyne Burnfoot has received a number of accolades for its innovative and creative design. Building on this, the new packaging strengthens Burnfoot's position within the multi-award winning Glengoyne range, while maintaining its successful marriage between modern, hi-tech design and Glengoyne's prestigious 200-year heritage.
Positioned at the heart of the exclusive Glengoyne travel retail range, Burnfoot was the original name given to the distillery before it changed to Glengoyne in 1908. Key elements of the new design include the introduction of a tube presentation and greater prominence of the Glengoyne logo and its 1833 legacy.
Adding a modern 21st century twist to the Glengoyne brand essence remains an essential feature of the new design. With contemporary typography, the label uses modern GPS coordinate references to depict Dumgoyne – the iconic hill near the distillery. While the burn itself is illustrated in metallic gold, weaving around the tube and through gold map contours of the surrounding region, as though the whisky is flowing through the landscape itself.
Iain Weir, Marketing Director of Ian Macleod Distillers commented, "The original premise behind Burnfoot was to create a high quality whisky that would appeal to curious and aspiring drinkers, taking their first steps on the Glengoyne journey. While it is fantastic to have its innovative design recognised by awards, we felt that some aspects of the original packaging, such as the square box, distanced Burnfoot too much from the core Glengoyne range and its impact on consumer brand identity.
"The new packaging takes forward the most successful modern elements of the original Burnfoot design and enhances them, successfully creating a stronger link between the Glengoyne range and achieving greater shelf presence in Travel Retail outlets."
Burnfoot is un-aged, but is a very high quality product that represents an interesting cross section of the Glengoyne character. Its high percentage of first fill sherry casks offers a slightly smoother, sweeter taste than certain other variants in the Glengoyne range, but at the same time retains the distinctive qualities and depth of the whisky.
The Travel Retail market is a key focus for Ian Macleod Distillers over the next five years, to increase its presence, volume and profit in global Travel Retail. Developing exclusive Travel Retail products, such as Glengoyne Burnfoot, will form an essential part of this new and exciting strategy.
Burnfoot is available globally, exclusively through Travel Retail outlets (1 litre 40% vol., TR RSP of £30/€33.00/$50).
Glengoyne Burnfoot and other Travel Retail products in the Ian Macleod Distillers portfolio will be on display at Cannes TWFA, Red Village, Stand K22.
For further information, please contact Ian Macleod Distillers Ltd on tel: 01506 852205
Ian Macleod Distillers encourages responsible drinking
www.drinkaware.co.uk www.scotch-whisky.org.uk
<< View the range of Glengoyne Single Malts
<< Back to all the latest whisky news brought to you by Planet Whiskies
Distillery of the Month: November 2023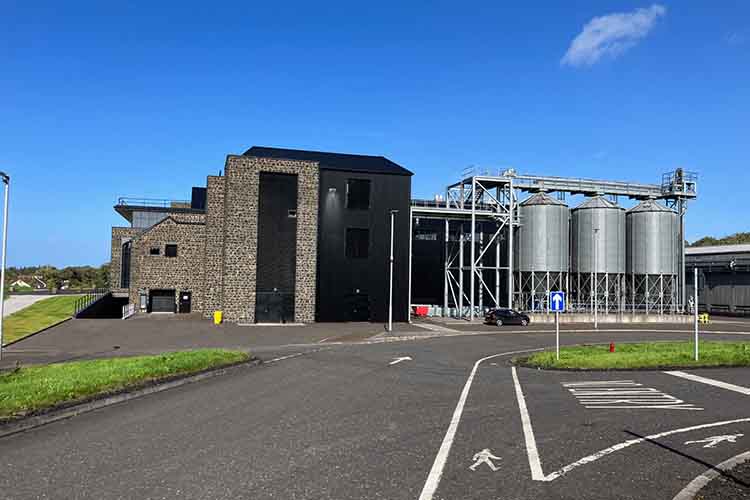 Planet Whiskies visited the new Bushmills Distillery in Northern Ireland on the 25th and 26th of September. Read our review of the experience of Bushmills and Northern Ireland at Planet Whiskies tour of Bushmills and Northern Ireland
You can also read the whole section about Bushmills Distillery at Bushmills Distillery Information on Planet Whiskies... So Bushmills is Planet Whiskies Distillery of the Month title for November 2023
Get Newsletter
Subscribe to our newsletter to get latest news, popular news and exclusive updates.